The Ideas
Broken City Lab is an artist-led interdisciplinary collective and non-profit organization working to explore and unfold curiosities around locality, infrastructures, education, and creative practice leading towards civic change.
Our projects, events, workshops, installations, and interventions offer an injection of disruptive creativity into a situation, surface, place, or community. These projects aim to connect various disciplines through research and social practice, generating works and interventionist tactics that adjust, critique, annotate, and re-imagine the cities that we encounter.
Much of our activity has been focused on Windsor, Ontario, a once-collapsing, now gradually stabilizing post-industrial city at the edge of Canada. We believe that Windsor provides an exemplary vantage point from which to consider the role of artists in challenged communities, but we have also worked on various interventions, installations, and other creative endeavours in cities across Canada. Our work has been created across media – from temporary interventions to large-scale community events and from gallery exhibitions to various workshops and publications – but we also often take on the role of organizing and facilitating the activity of other artists and creative practitioners through residencies, conferences, and writing projects. We aim to creatively respond to the issues we directly experience in a community, while also negotiating the ways in which other community members experience the same issues, differently.
Over the past four years, Broken City Lab has worked with the City of Windsor's Transit Authority to install community-created text-based art in its buses, generated an interactive outdoor projection detailing hundreds ideas for saving the city onto a building in its downtown core, designed and distributed removable micro-gardens, written interactive text-based performance software, told thousands of Windsorites that "you are amazing," projected large-scale messages visible across an international border, hosted artists from across Canada and the US for an interdisciplinary storefront residency project, painted a 350 foot long message on a parking lot, visible from planes and satellites, and led numerous psychogeographic walks, DIY workshops, and community brainstorming sessions in cities across Canada.
Our projects and research have been featured in Fuse Magazine, Public Journal, C Magazine, Creative Time's Social Practice Archive, Next American City, Alternatives, GOOD, the National Post, the Toronto Star, NPR (WDET, NPHR), CBC Radio One, CBC television, Le Téléjournal, Wooster Collective, PSFK, the Huffington Post, Tree Hugger, and the Atlantic Cities; presented and exhibited across North America including the Art Gallery of Windsor, TRUCK Gallery, Forest City Gallery, Propeller Centre, Open Engagement, Hamilton Artists Inc., the Workers Arts and Heritage Centre, Eyelevel Gallery, White Water Gallery, Eastern Edge, Nuit Blanche, and CAFKA; and have been supported by the Canada Council for the Arts, the Ontario Arts Council's Multidisciplinary Arts, Integrated Arts, Artists in the Community/Workplace, and Media Arts programmes, the City of Windsor, and the Ontario Trillium Foundation. Broken City Lab's work recently appeared in the 13th International Venice Biennial of Architecture as part of the Grounds for Detroit exhibit and the collective was long-listed for the 2012 Sobey Art Award.
---
The People
Senior Research Fellows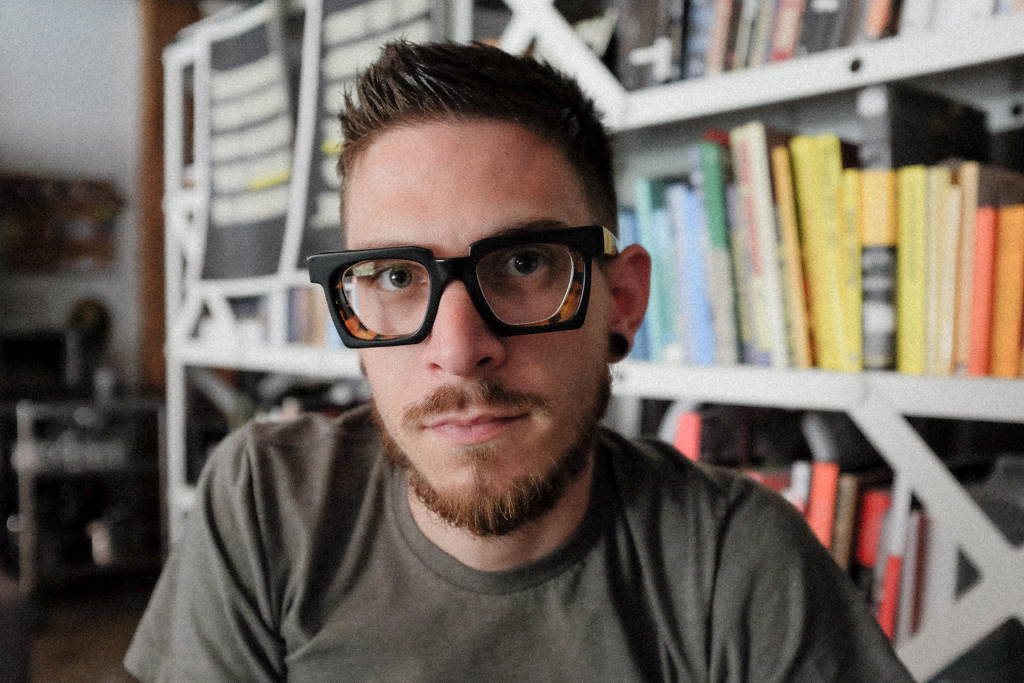 Justin A. Langlois is an artist, educator, and organizer working across media and social practices. He is the co-founder and research director of Broken City Lab, an artist-led interdisciplinary research collective working to explore the complexities of locality, infrastructures, and participation in relation to civic engagement and social change. His practice explores collaborative structures, critical pedagogy, and custodial frameworks as tools for enacting divergent possibilities for gathering, learning, and making. Artistic, curatorial, and design-based methodologies intersect throughout his research and creative activity and support his interests in the capacity of gestural and tactical action to generate critical public dialogue. He holds an MFA from the University of Windsor and is currently an Assistant Professor at Emily Carr University of Art and Design.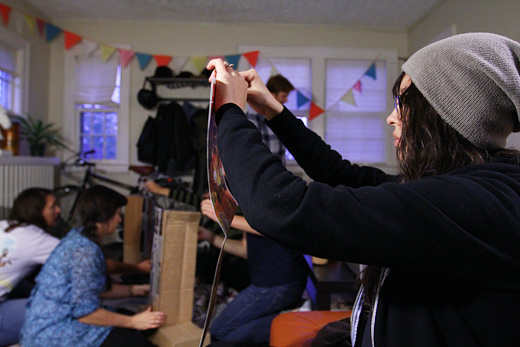 Danielle Sabelli holds a BA (Hons) in Visual Arts and Communications Studies, an MA in Communications and Social Justice, and JD from the Faculty of Law at the University of Windsor. She is currently a lawyer in the DTES in Vancouver.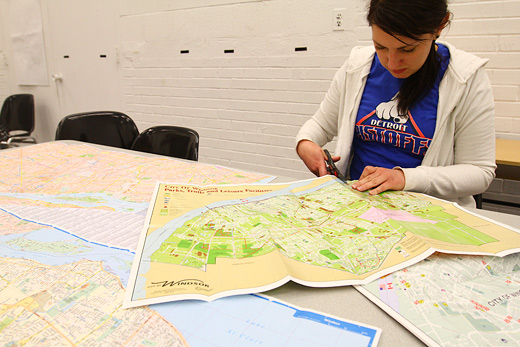 Michelle Soulliere is a new generation multidisciplinary artist, educator and arts administrator living and working in Windsor, Ontario. Her practice is collaborative, research based and community engaged. Michelle is a founding member of Broken City Lab and has worked for Media City Film Festival, Windsor Public Library, University of Windsor, Arts Council Windsor & Region and National Film Board of Canada. Aside from her current position as Cultural Animator for the Ontario Arts Council, she is also currently Artiste-­en-­résidence at École Secondaire L'Essor. Michelle's passion is building community and encouraging civic engagement in Windsor with a focus on socially-engaged and feminist practices.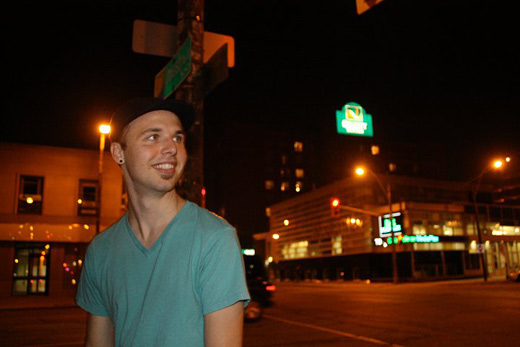 Joshua Babcock is a multidisciplinary visual artist from Windsor, Ontario. Joshua creates works that relate to themes such as environmental aesthetics, human traits in consumer products, death and its usage in marketing, societal violence, biological processes, human curiosity, and class identification. With a particular interest in scientific forms of presentation, he spends the majority of his time working with paint, ink, graphite, found objects, and photography. Joshua's work is often a response, literally or figuratively, to the materials with which he works. He holds a B.A. in Visual Arts from the University of Windsor and is currently living and working in Windsor.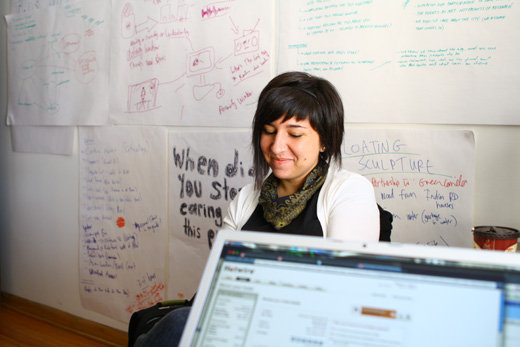 Cristina Naccarato holds a BA (Hons) in English from the University of Windsor, an MA in Literatures of Modernity from Ryerson University and is currently working toward her masters in Library and Information Science with a focus on archival studies, from the University of Western Ontario.  Interested in the archive, the photograph as documentary object, and how these can be combined to create and preserve stories, she has actively spent the last several years photographing and documenting the cities she occupies.  She has also been involved in many grassroots initiatives, hosting shows on community radio stations, organizing shows and music festivals, organizing symposiums and conferences, curating exhibitions and writing/editing numerous free-lance journals, zines and newspapers.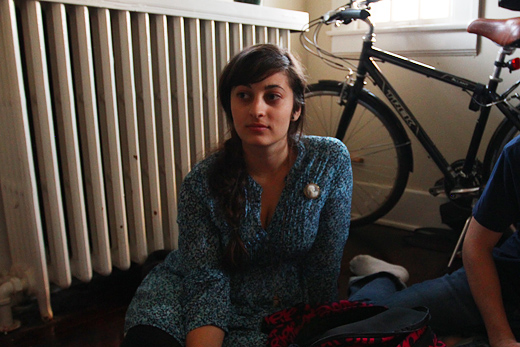 Rosina Riccardo is currently working towards her Bachelor of Arts in Communications and Visual Arts at the University of Windsor. She is constantly striving to grow as an artist through various endeavours, and mediums the city has to offer. As well, she is particularly fascinated with things relating to popular culture, Canadian music, zine-making, and siamese cats.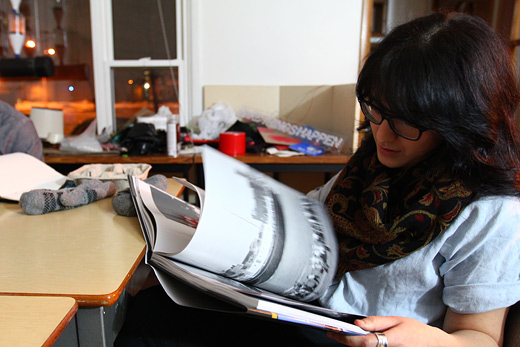 Hiba Abdallah holds a BFA with a minor in Political Science from the University of Windsor. She is interested in analyzing and interpreting the connections between identity, culture, and the political environments in which we live. With her undeniable knack to always want to make things, she likes to create scenarios that confront the sociopolitical spaces that protest the notion of reality. She is constantly reminding herself and those around her to explore and examine why things are the way they are.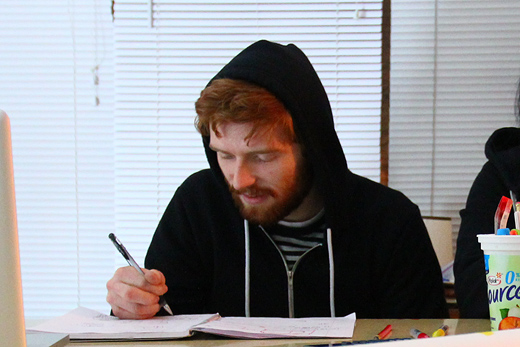 Kevin Echlin has his BFA in Visual Arts from the University of Windsor. He is interested in sustainable living, wildlife conservation, and permaculture. He likes to cook, and is also a musician. He likes to get his hands messy.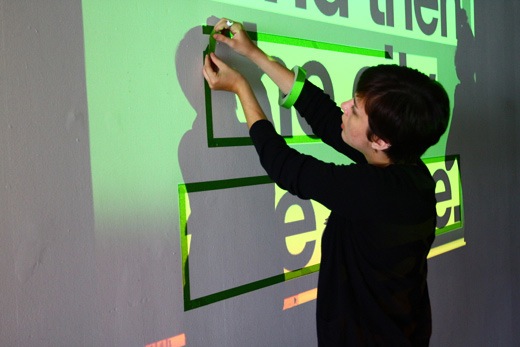 Sara Howie is currently working towards her degree in Fine Arts and Art History at the University of Windsor. She is interested in art as a form of documentation as well as the interactivity between art and the viewer. Her work often reflects her curiosities as she continues to explore the city and all the great things it has to offer. Sara is also investigating her role as an activist, and writes about it.
Adjunct and Former Research Fellows