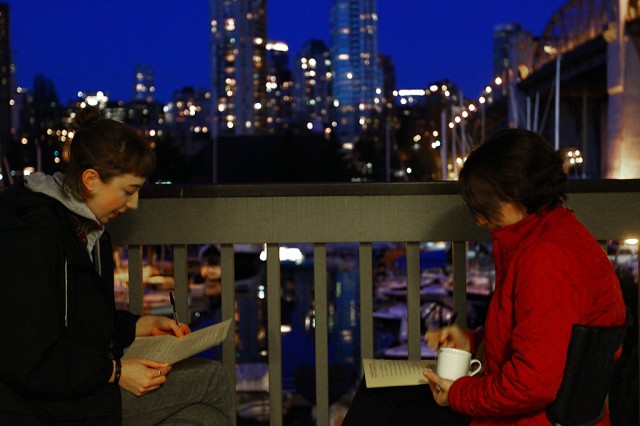 Above: Caitlin and Lois exchanging answers to a series of fill-in-the-blank questions
We're currently artists in residence at the Burrard Marina Field House, aka the Contemporary Art Gallery's Field House Studio and our work continues until the end of April.
Our four month project, Flagged for Review is based on imagining the symbolic and lived potential of a city. We're wondering what we might expect from a city that could establish its policies, identity and politics around a range of challenging (or inspiring) values. This line of inquiry will inform our production a series of flags that will be installed in and around the Field House and throughout the city in the coming month(s).
Continue reading "Flagged For Review: Projecting Forward (Wish List) Projections on the Burrard Bridge"