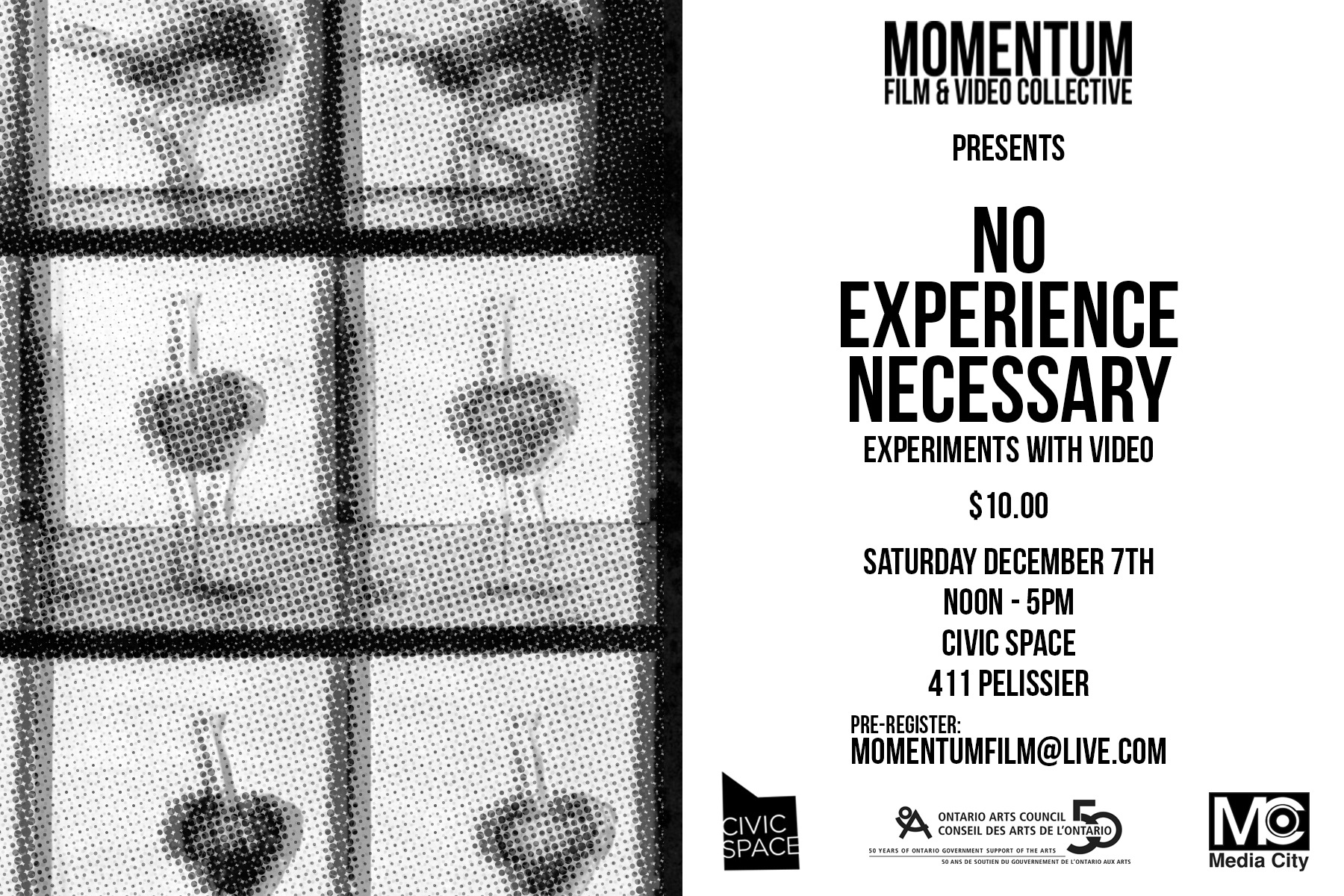 No Experience Necessary – Experiments with Video: Hosted by Momentum Film & Video Collective
Saturday, December 7th from 12-5pm – CIVIC Space (411 Pelissier Street, Windsor)
This workshop, hosted by Windsor's very own Momentum Film & Video Collective and happening at Broken City Lab's CIVIC Space, will explore several historical and contemporary concepts and practices of experimental video through screenings, discussions and a hands on video production and editing project. If you're interested in digital and analog video, this workshop will help you sharpen your skills in visual experimentation and allow you a chance to create with others. We hope to see you there!
Feel free to bring your own camera for shooting & computer for editing.
WORKSHOP OVERVIEW
Presentation / Discussion / Screening
Tech Talk: Digital and Analog Video Capturing / Editing Strategies
Themes / Concepts / Imagery for Experimenting
Shooting & Editing
Present in-workshop Experiments
There is a nominal fee of $10 to attend this workshop. Please pre-register by emailing momentumfilm@live.com.