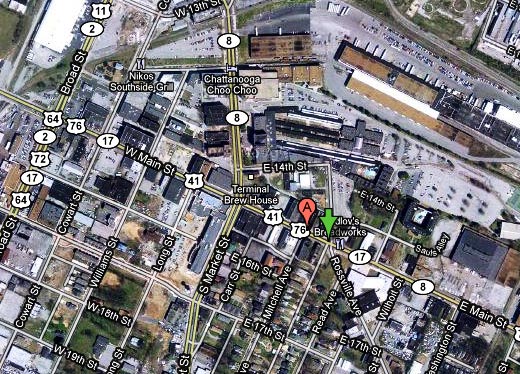 We're packing up and heading down to Chattanooga, Tennessee tomorrow to attend CreateHere's City Share Mini Conference.
What the conference is all about:
"City Share is a conference for seeding innovative projects.We bring great minds from across disciplines together in Chattanooga, Tennessee to teach, share, plan, and change. The result? International knowledge-sharing; a growing network of change-makers; and organizations across the world better equipped to serve cities, for one, for all."
We're excited to catch up with our friends from CreateHere (who visited us back in November), and also to meet a ton of new people. I'm quite sure we're going to be very inspired — just check out some of the other participants.
As we continue to work on our projects, our research, and our practice, it's really great to continue to get to know other people who aren't necessarily working as an arts collective, but are attempting to do some of the same things we are — namely, re-imagining creative activity in response to a place.