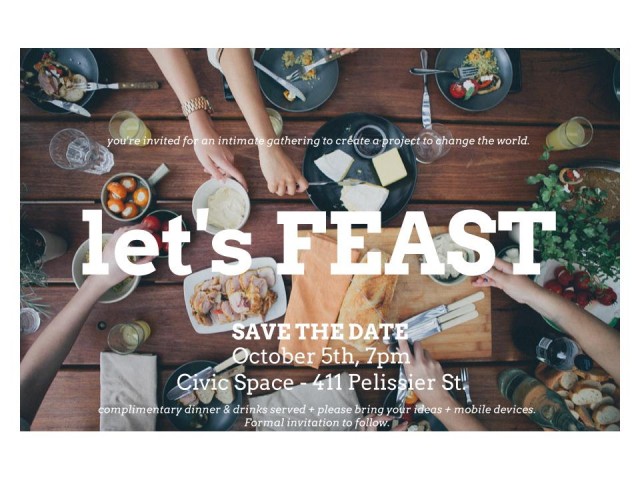 You're invited to a FEAST this Friday, October 5th at 7pm at CIVIC SPACE hosted by our Artist-in-Residence, Sam Lefort. This free dinner event kicks off her month-long residency and her return after an incredible week of workshops earlier this summer.
The Feast Worldwide dinner party for good takes place on the final day of The Feast Conference, October 5. Pick a challenge, host a dinner, and by the end of your meal, kick-off a project to make the world better. The evening will include:
– A real-time world map of all the dinners taking place from Auckland to Dubai
– Official Challenges—Poverty Challenge presented by Mark Bezos of Robin Hood, Health Challenge presented by Arcade Fire on behalf of Partners in Health and more!
– Dedicated dinner pages to interact with other guests via Twitter
– A huge bank of resources to help make your ideas happen
Learn more at worldwide.feastongood.com
Please RSVP on Twitter @s_lefort or contact@samanthalefort.com.