Here's a really beautiful work, Eclipse done with fluorescent lights by the Israeli artist, Yochai Matos. Along with light installations, he also does some interesting street art that deal with highlighting perspective, glitter, and 8-bit aesthetics.
I know when we were up in Peterborough, I had wanted to work with fluorescent lights, but from the little research I did, it seemed prohibitively expensive. Does anyone have any insight they could share on how one might work with these lights in this way, maybe specifically—does each light need a ballast, or is there a way of wiring in parallel that can get around that?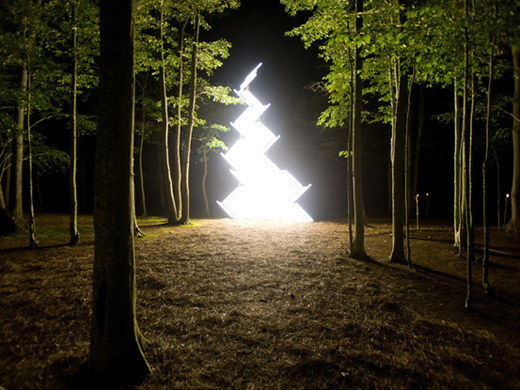 And another work, Flame (Gate).
[via today & tomorrow]