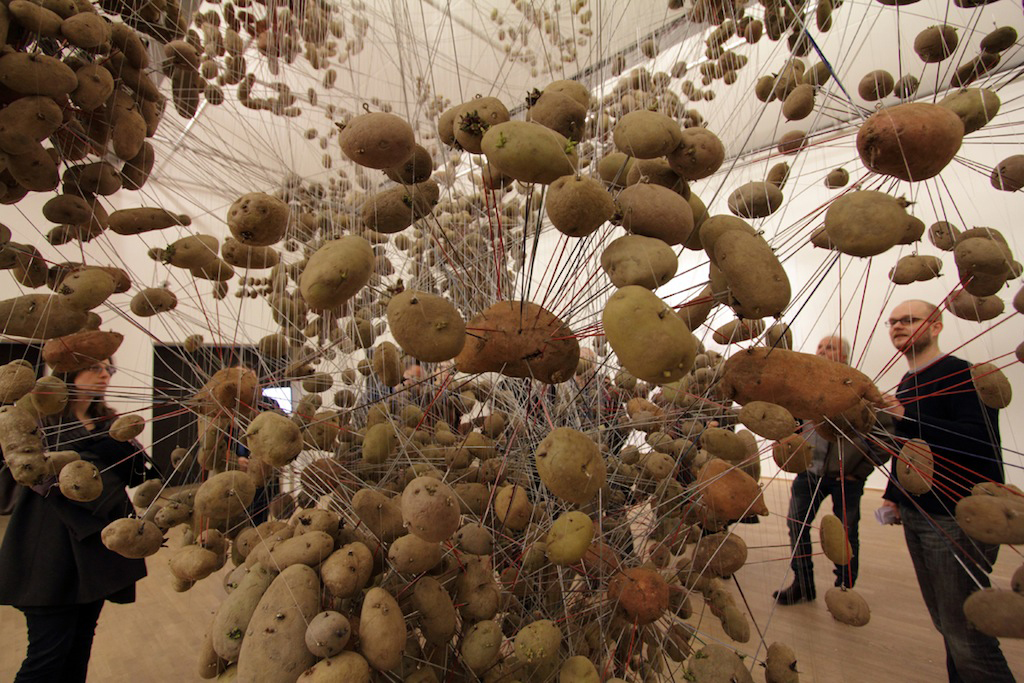 Jeanne van Heeswijk – Rotterdam, The Netherlands
We're less than two months away from Homework II: Long Forms / Short Utopias and things are really coming together. If you've been browsing our site lately, you've probably seen that we have announced a tentative schedule for the weekend and a list of people who will be curating and sitting on panels. While things might change slightly in the next two months, the schedule is an accurate representation of how the weekend will go, more or less. We're very excited and we hope you can attend Homework II this fall. For more information and to register to attend, please click here.
Jeanne van Heeswijk is one of three featured keynote speakers who will be presenting at Homework II. Currently living in Rotterdam, she is a visual artist who, since 1993, has created contexts for interaction in public spaces. Her projects distinguish themselves through a strong social involvement. She creates new public (meeting-)spaces or remodels existing ones with her work.
She regularly lectures on topics such as urban renewal, participation and cultural production and sees herself as a mediator, an intermediary between a situation, a space, a neighbourhood and the people connected to these. She has coined the term "urban curating" for her interventions and "in the sedate Dutch art world in which all taboos appear to have been broken, her work – uniquely – arouses fierce controversy." Jeanne will be speaking with these ideas in mind and, along with Steve Lambert and Darren O'Donnell, will be presenting on the first evening of Homework II (Friday, November 8th).
---
Jeanne van Heeswijk – Public Faculty (2008-2012)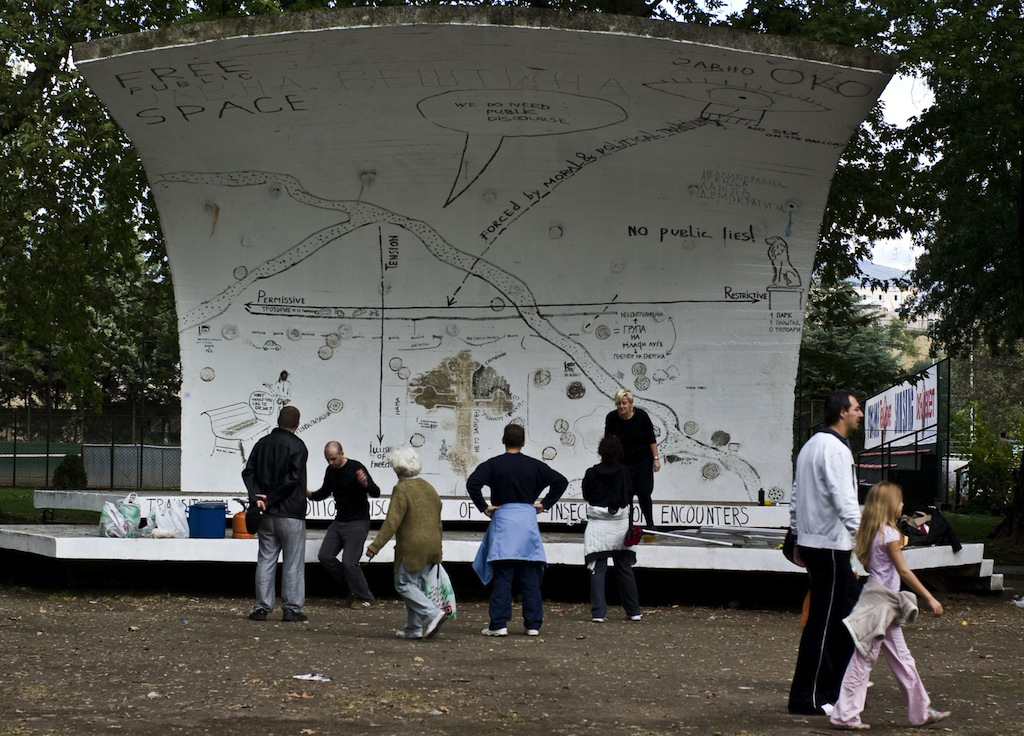 "Public Faculty, which has previously taken place in Macedonia, the Netherlands, Serbia and England, refers to Joseph Beuys's epochmaking work 'Richtkräfte', an installation with 100 blackboards created for public discussion. The idea is to engage in learning by means of exchanging knowledge in a certain locality. By visualizing the discourses, the signs set a rethinking of the public arena in motion through collective cultural action. Driven by a belief in the connection between art, life and space, she engages herself in local communities and involves the public in social projects with communication and change as the objective."
---
Homework II will run November 8-10, 2013 in Windsor, Ontario at Art Gallery of Windsor and CIVIC Space.
Our featured keynote speakers this year will be Jeanne van Heeswijk (Rotterdam), Darren O'Donnell (Toronto), and Steve Lambert (New York). In addition to our keynotes, we've also invited a series of curatorial partners, who we'll be announcing soon, to develop panels that tackle the conference themes. And, to top it all off, everyone who attends will be co-authors of a book that captures the ideas and conversations from this year's conference through a series of interviews with presenters, attendees, and organizers alongside collected materials from our 2011 conference.
For more information, please email homework@brokencitylab.org
Homework II: Long Forms / Short Utopias is made possible with generous support from the Ontario Arts Council, Ontario Trillium Foundation, Art Gallery of Windsor, and IN/TERMINUS.