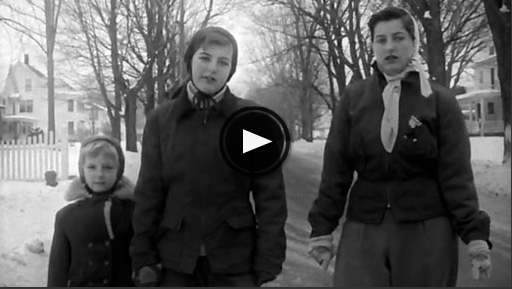 With our ongoing How to Forget the Border Completely research project in mind, I'm just about to sit down and watch Two, Countries, One Street on the National Film Board of Canada website.
Filmed in 1955, this short documentary visits the 3 Québec border towns of Rock Island, Stanstead and Beebe, and the Vermont town of Derby Line to see how residents and officials cope with a civic life that is cut down the middle by an international boundary.
It will be good to think about how residents and officials living in Windsor and Detroit might begin to cope with the reality of the border today and in the future, in relation to a similar situation in Québec circa 1955. Mind you, the wide river is what visually distances Windsor and Detroit from each other, and it seems that the communities of Rock Island, Stanstead, Beebe and Derby Line are not separated by a body of water.
It's only 22 minutes, so check it out!