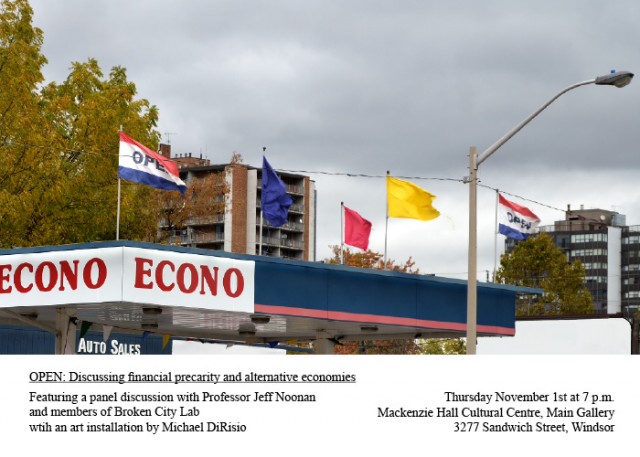 OPEN: Discussing Financial Precarity and Alternative Economies
Featuring a panel discussion with Professor Jeff Noonan and members of Broken City Lab, with an art installation by Michael DiRisio.
Questions such as what caused the global recession and how can we effect change will be asked in an open format, with an emphasis on collaborative thought and horizontal discussion. An exhibition of installation and video work by University of Windsor MFA candidate Michael DiRisio, who will be moderating, will provide a greater context for the talk.
The event is free and open to the public, and there will be refreshments.
Thursday Nov. 1, 7 p.m.
Mackenzie Hall, Main Gallery
3277 Sandwich Street, Windsor