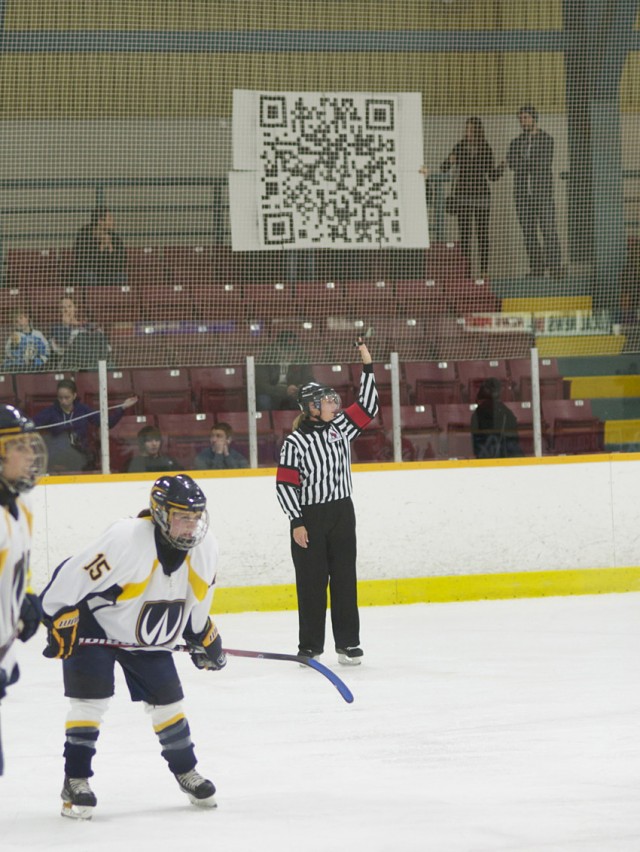 The Arts Supports You is a project thought up by some fellow students and I at the University of Windsor. The project aims to occupy certain spaces for a period of time in which we hold an oversized QR scanning code for passers by (or people situated in the space) to scan. One of the places in which this was done was in the seating at a Windsor women's hockey game, and the other (not pictured), being in front the University of Windsor School of Music building, facing the intersection of Sunset Avenue, and Wyandotte.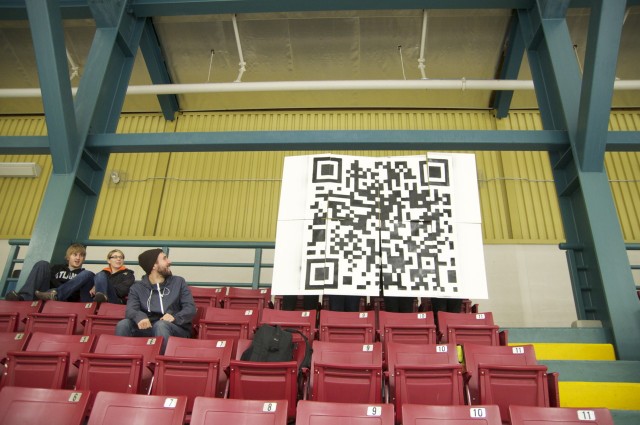 The set up was rather simple: We projected the QR onto some foam core, and taped off the white areas, painting over all the exposed parts. We created our own personalized handles on the backsides, and attached each panel with velcro so that the whole 8 pieces cold fold into one, and unfold into a large piece.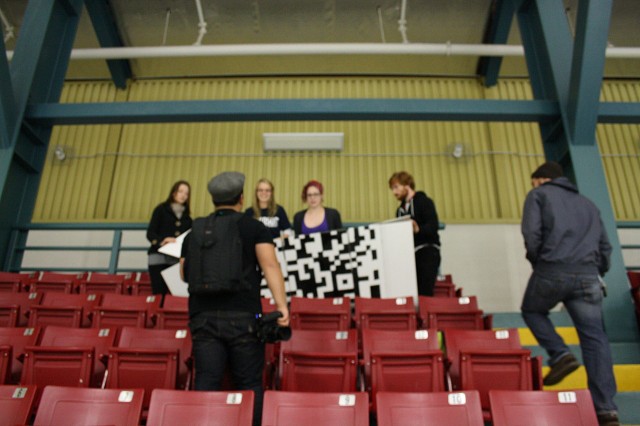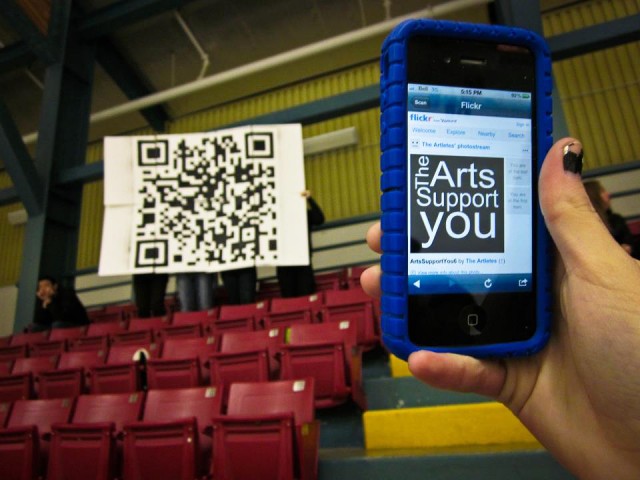 The QR code takes you to a link that has a nice little image depicting the message, and a link to a facebook page that explains the project in more detail.