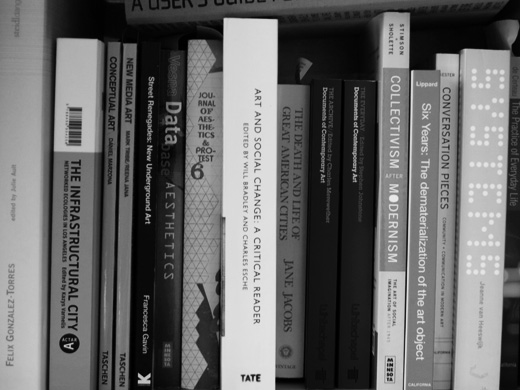 Thinking about a good collaborative weekend project, the idea of starting a reading list came up. I have a fair collection of books and blogs in my reader that touch on a number of things that seem pertinent to Broken City Lab, but I wondered what's out there that I'm missing. 
I'll make a quick list of some of the best things I've read lately that deal with social practice, activism, cities, and art, but if you have anything that you think other people (like us) should be reading, or watching, or listening to,  post it in the comments (preferably with a link to where we might be able to find it). 
Here's my list of good things I've recently read:
It's a short, and likely too narrow list, so let me know what I'm missing out on in the comments!