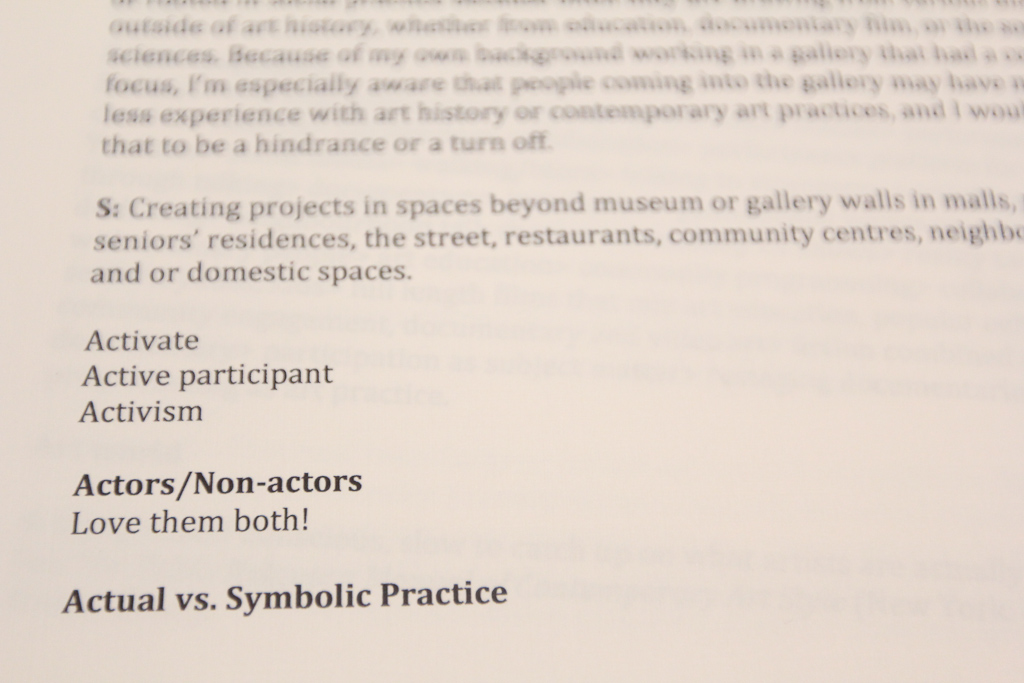 The list assembled by Sarah Febbraro and Zoë Chan this past weekend aims to, as they put it in the introduction, "document the time they spent together, revealing various backgrounds, trajectories, and interests as they intersect with social practice." It's an amazingly fun read and I can't wait to figure out the best way to share this (and all the writing so far). Sarah and Zoë suggest an online and editable list to keep building this, collectively.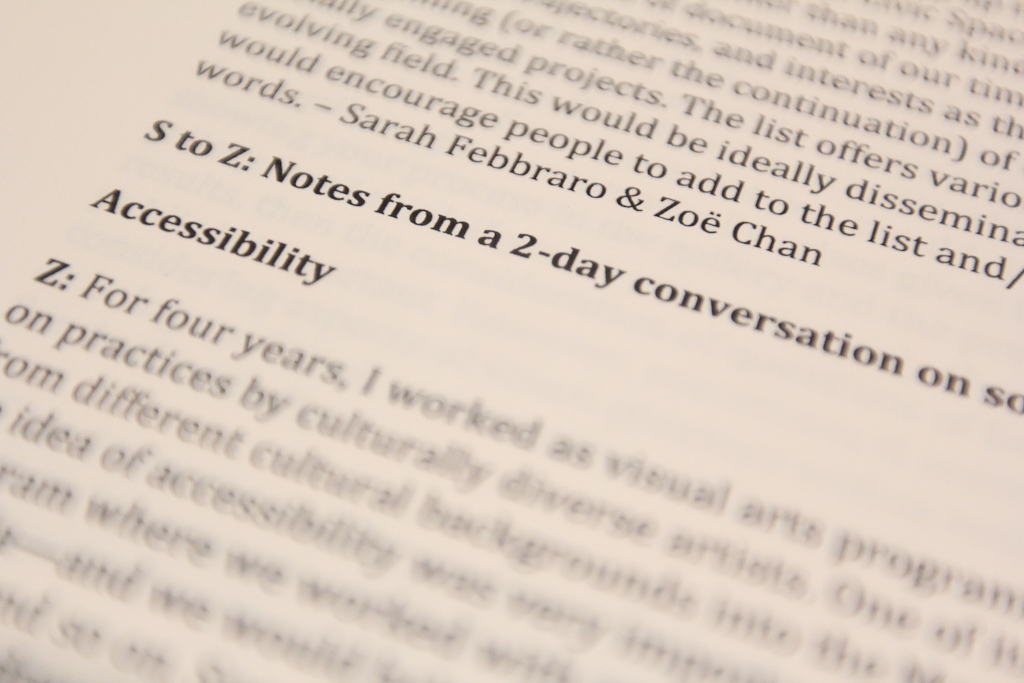 A sampling of the great topics listed …
Accessibility, Actors/Non-actors, Actual vs. Symbolic Practice, Block Party, Cats, Chicago, DIY/Punk, Hats, Hierarchy, Messiness, Potluck / Feasts, Strategies of working, Tours …
And there's more. And there will be more. The next 1W3KND residency starts in about 24 hours with Jason Deary and Mary Tremonte!