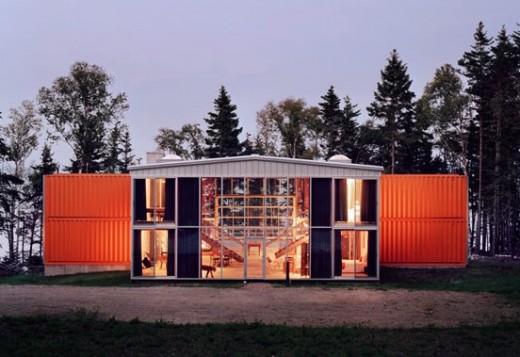 This house, made of 12 shipping containers, is included in Han Slawik's book Container Atlas. I'm sure most people have heard of the concept of container houses in passing, but haven't had the chance to see a successful example in detail. This particular example is pretty lavish, but the idea of using recycled structures as a shell for a home is a brilliant example of an alternative–and pretty sustainable–building technique. According to the book, this method has also been used for public buildings and small offices.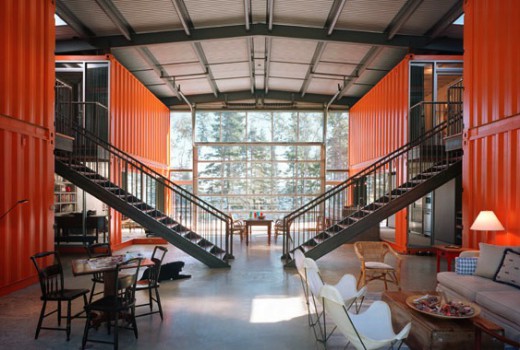 The structure of the interior is symmetrical with a central living room area.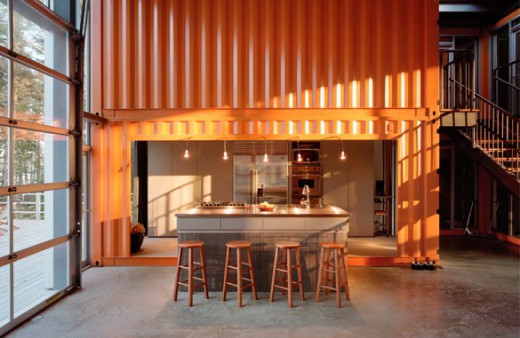 Here the kitchen sits next to a large panelled door which lets in a lot of natural light.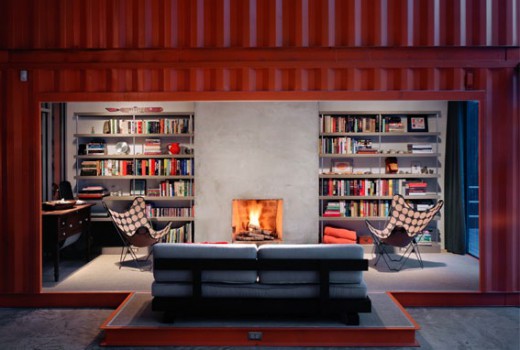 A house is never quite complete until it has a nice, cozy reading room.