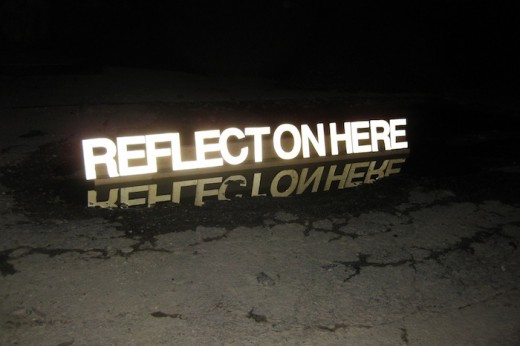 This evening–during a regular BCL group meeting–Hiba, Kevin, and I made a one-off miniature version of the retroreflective CAFKA text installation happening this fall. This miniature is about 7 inches tall, a roughly 1:14 scale model of our proposed text installation. The best part about it is we made the entire thing in about 2-3 hours!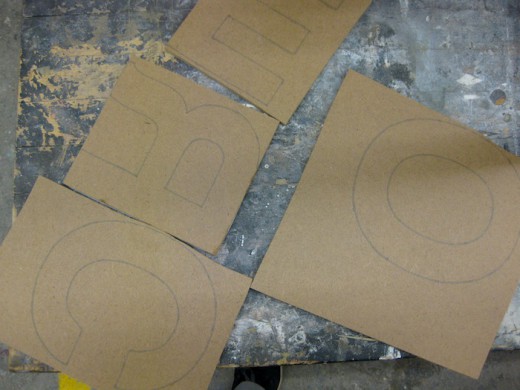 First we traced our uppercase letters onto a nice sheet of masonite. We then covered the backside of the masonite in a sheet of retroreflective material. This way we could use a bandsaw to cut the masonite and reflective material at the same time.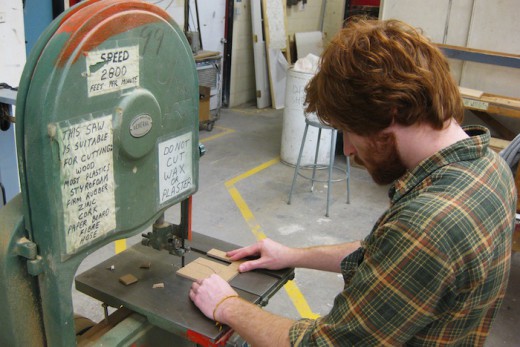 We all took turns carefully cutting out these little letters. Here Kevin is demonstrating the concentration needed to become one with a bandsaw.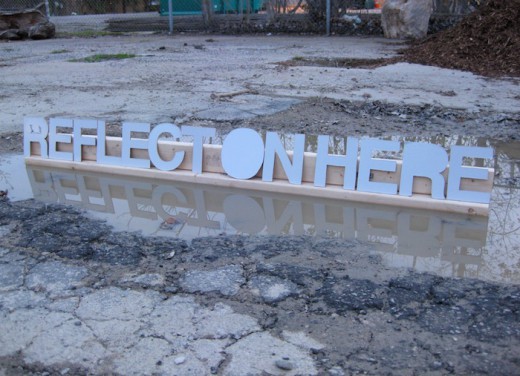 Voila! After a bit of thinking, we came up with a way to cleanly cut the holes for the 2 'R's and the 'O' (initial image on this post).