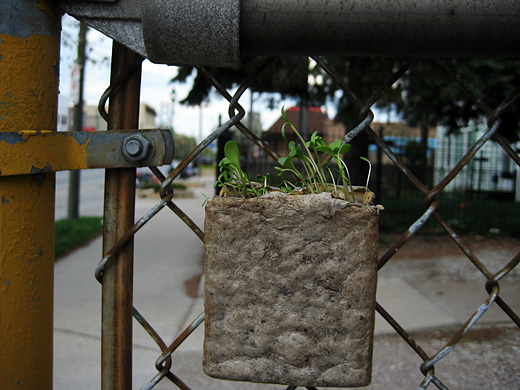 The rain held off, so today was a good day to get out and do some field tests for our magnetic planters. We just stuck around the neighbourhood, but did a general test to see what surfaces were magnetic. Unfortunately, the street signs that I had anticipated being a perfect surface for these are not magnetic, but chain link fences are, along with some other random surfaces.
We'll continue with research on making these planters this week, but also start to think of what we can stamp / stencil / draw onto the flat surface of these.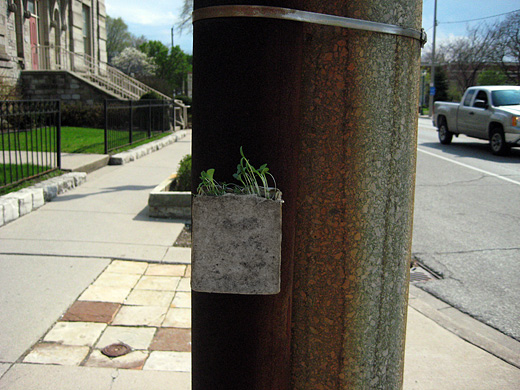 While the telephone pole itself is made of concrete, there was a metal pole attached to it, rusty and ready for a planter.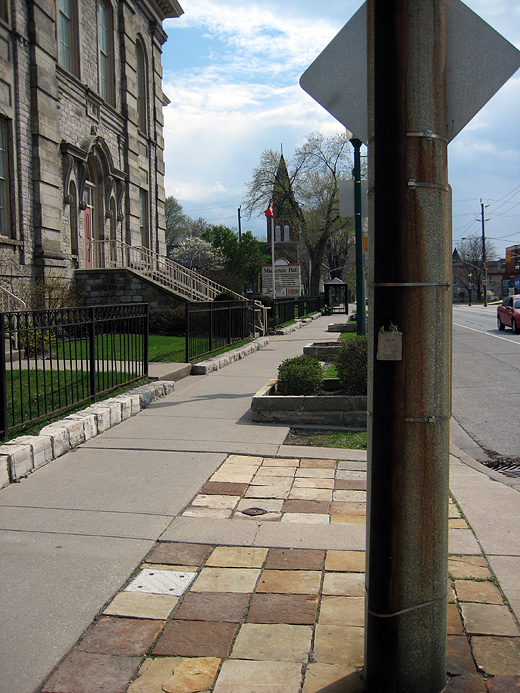 I think having multiple planters stacked on top of one another would be ideal for a surface like this.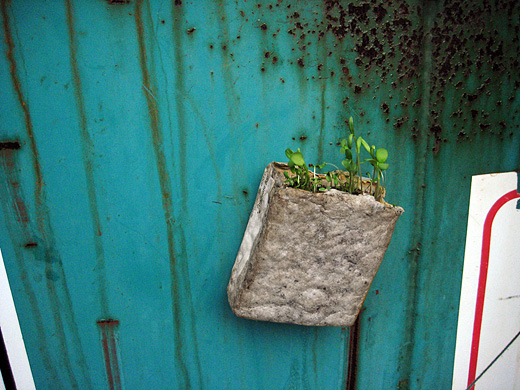 A dumpster worked really well.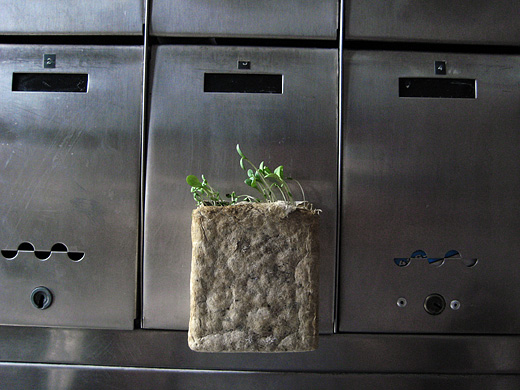 Attaching this to a mailbox could be a nice gift for a Canada Post person.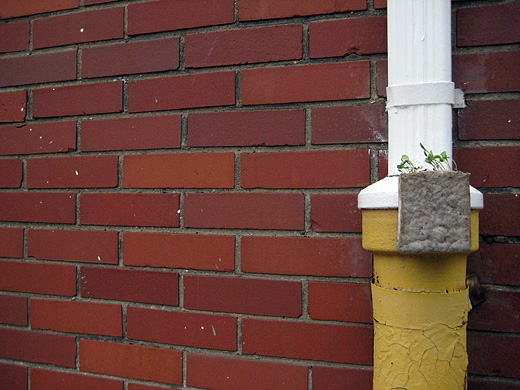 Drainage pipes (or at least the connectors).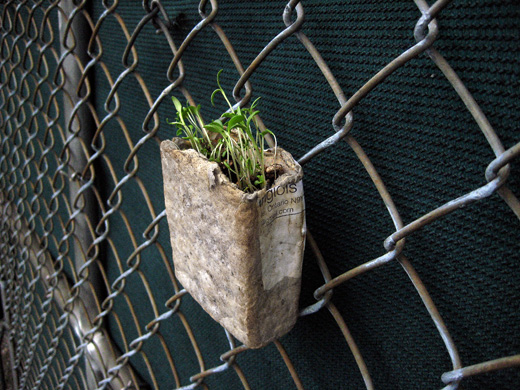 And some more chain link fence. I'm really, really, really happy that chain link fences are magnetic. I think next on the to-do list should be a way to harvest rain water off a fence and direct to it a series of planters.