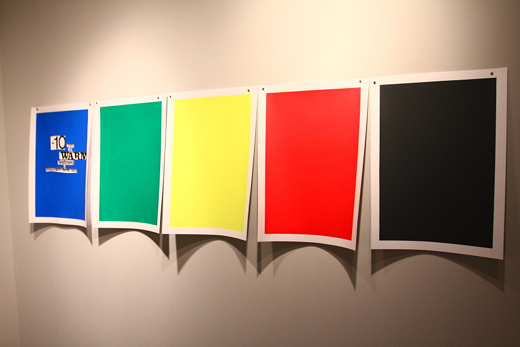 After a full night's rest and a wholesome breakfast at The Tallest Poppy, we headed back to Martha Street Studio to formulate a game plan for our second work session and workshop later that evening. Knowing that we had an inordinate amount of work to do before our opening, we decided to spend the bulk of the day getting the visual material (posters) completed and ready to hang.
Our workshop participants from Monday night left us with a very good chronological story and a number of great Letraset statements on paper. Our intention is to combine the posters and text from both sessions into a body of work. We also had pockets of time to consider our exhibition layout and what we should include.
Pictured above is a rough layout of the workshop poster series colour options, each of which may or may not denote an emotion or theme.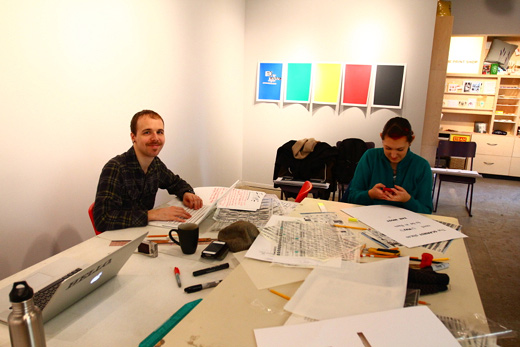 Josh and Michelle getting down to business with smiles on their faces.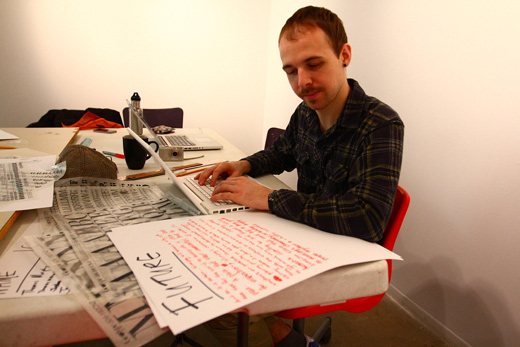 Josh gathers the story from Monday night's workshop and makes a text document that will act as a guide for laying out each sentence on a poster.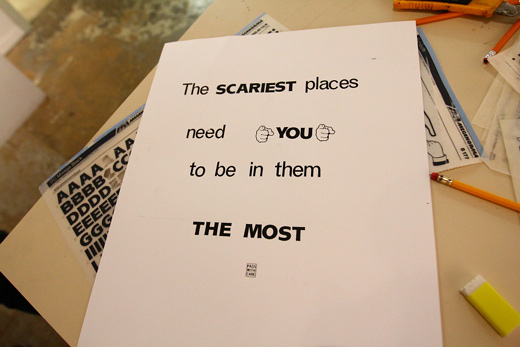 Here is an example of a statement poster. We suggested headlines and book covers as a model for how to create these statements.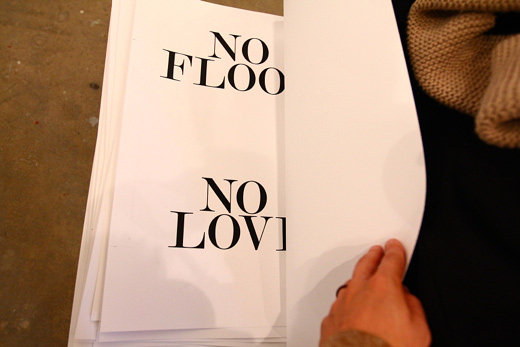 Another example from a stack of hand-made letraset posters made by workshop participants.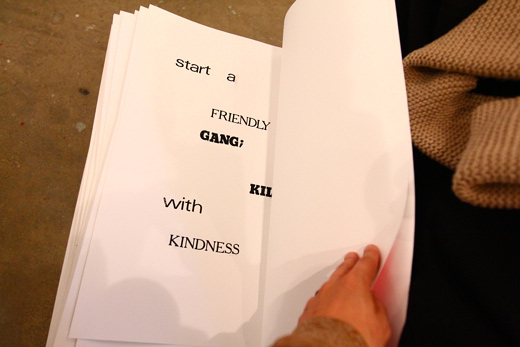 …and another.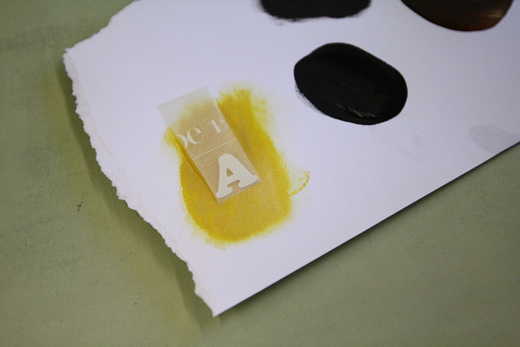 Since we decided to break up the chronological story and make sentence-by-sentence posters from it, we needed to decide on a background colour; we decided to go with a metallic gold acrylic.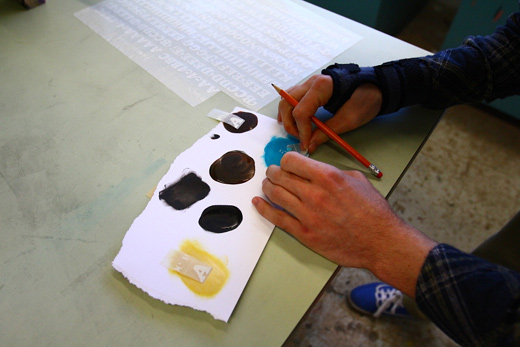 We tried testing a few single letters of letraset on sample areas of colour to determine which looked best with white text.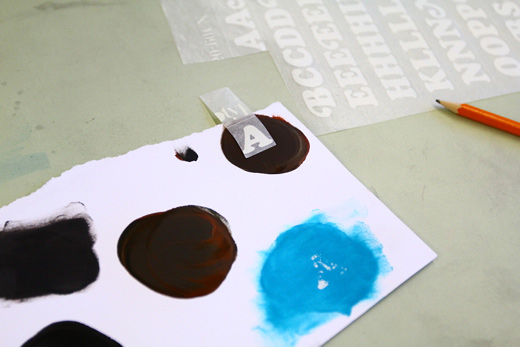 We determined that the darker colours weren't what we wanted for this particular poster series.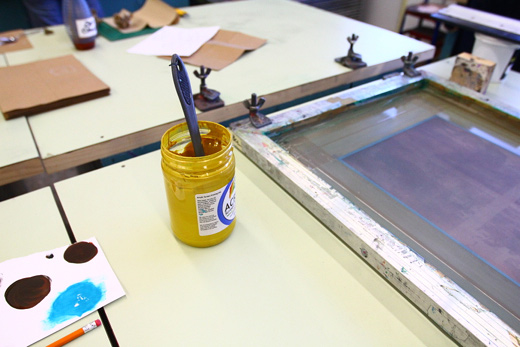 …and then there was gold.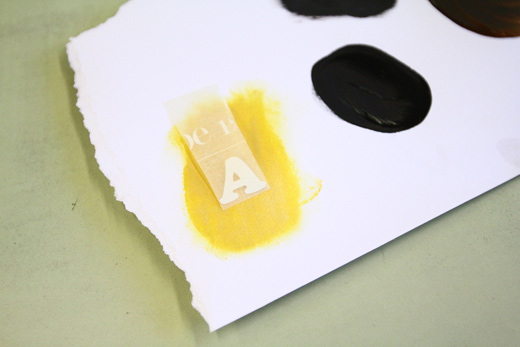 The contrast between our letters and background is slight, but the gold is very light-sensitive and creates some interesting variations.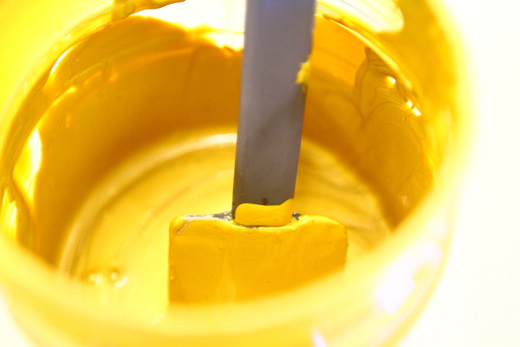 The gold acrylic looks like metallic auto enamel.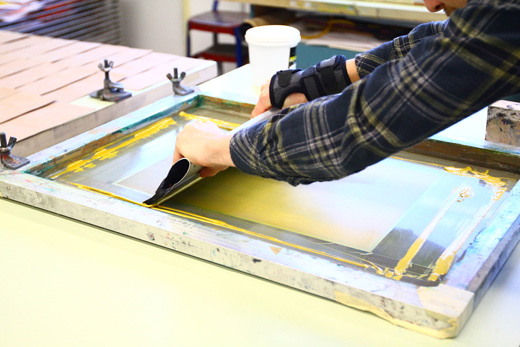 Josh floods the screen with the gold acrylic, which was a bit thicker than the other acrylic inks.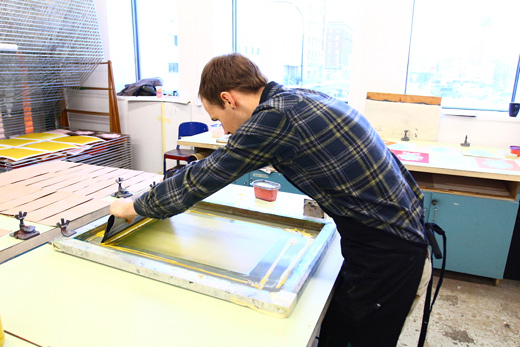 This screen, being a rectangular block of colour, required a pretty high level of patience and care. It wasn't exactly 'forgiving.'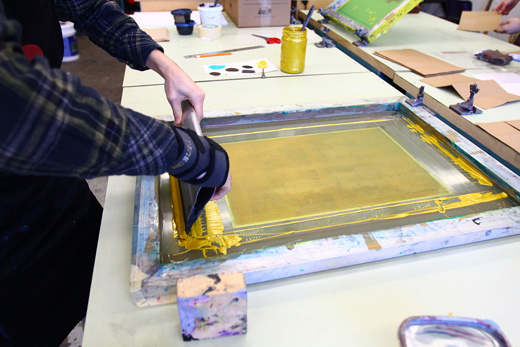 We went through a bit more ink than usual using the gold, which was predictable.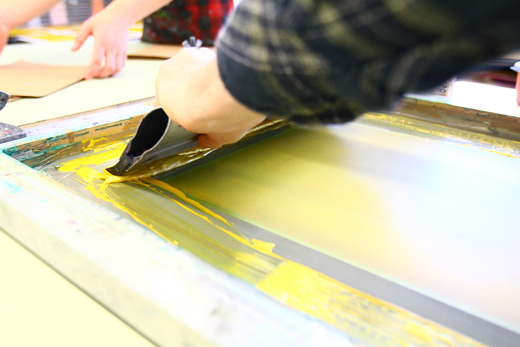 Each poster required us to make several passes with the squeegee in order to get full coverage. We were able to cover the 5 colour posters with one pass, but we felt it was worth the extra effort.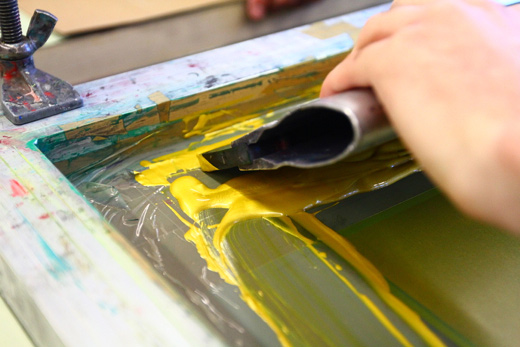 After printing about forty-five gold poster backgrounds, it was time to clean up after ourselves and prep for the workshop.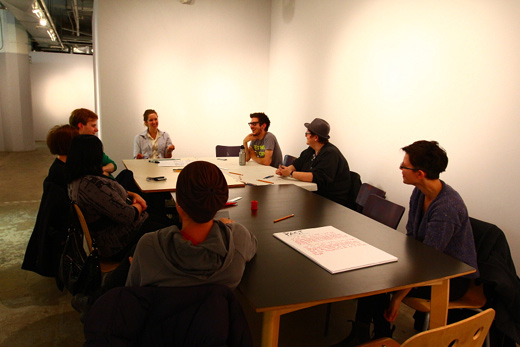 We had a bit of a smaller group, but everyone was really generous and enthusiastic.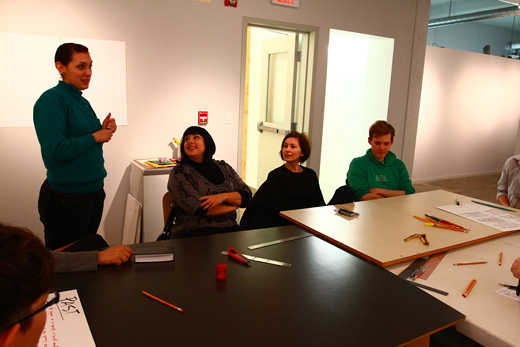 We heard a lot of similar stories about Winnipeg from the night before, which was interesting in its own right — some things were phrased nearly exactly the same. Also, as a total bonus, our dear friend and former collaborator, Steven Cochrane came out!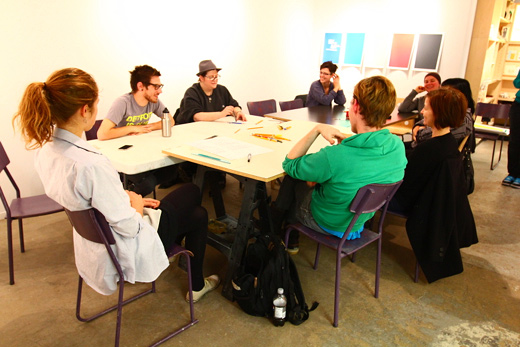 Some of the common themes were around the idea that Winnipegers talk about Winnipeg a lot and that there is a very small degree of separation between most people.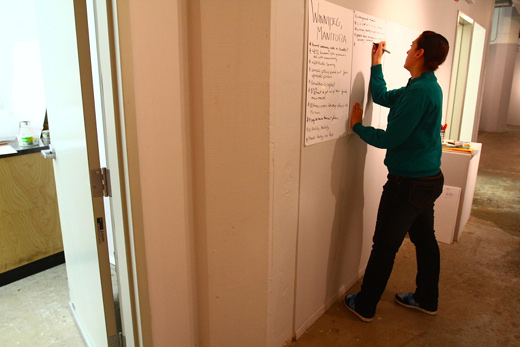 Michelle takes notes.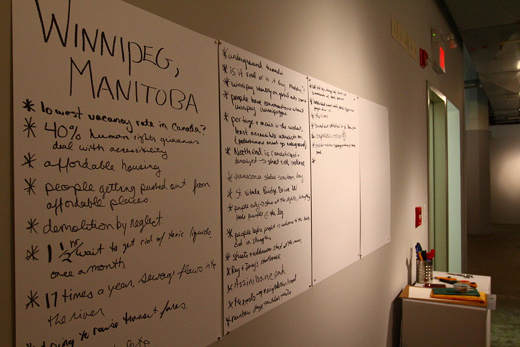 Some of those notes from Day 2's workshop.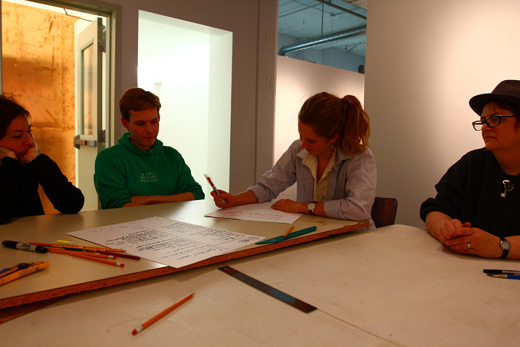 We then got into the exquisite corpse storytelling game again where we had two groups tell complete stories about Winnipeg's past, present, and future.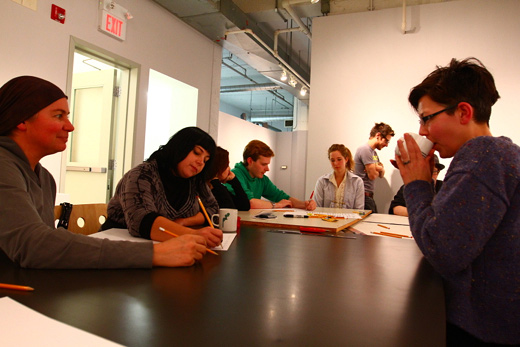 Writing stories collectively.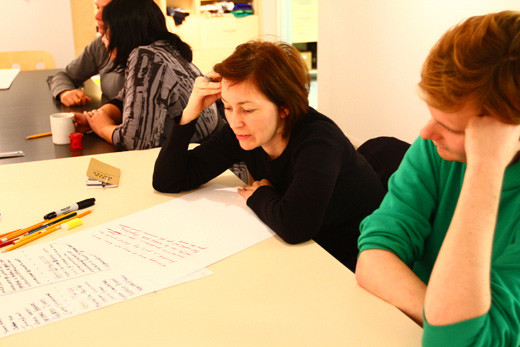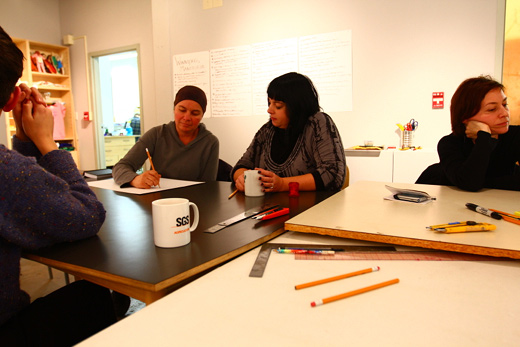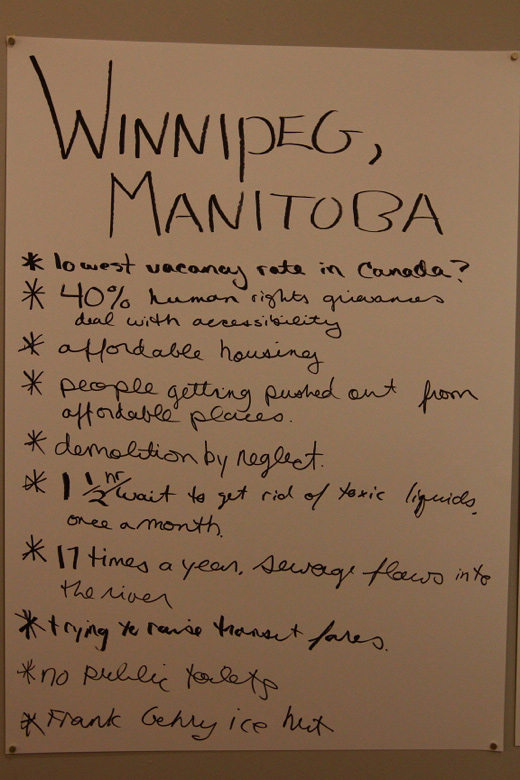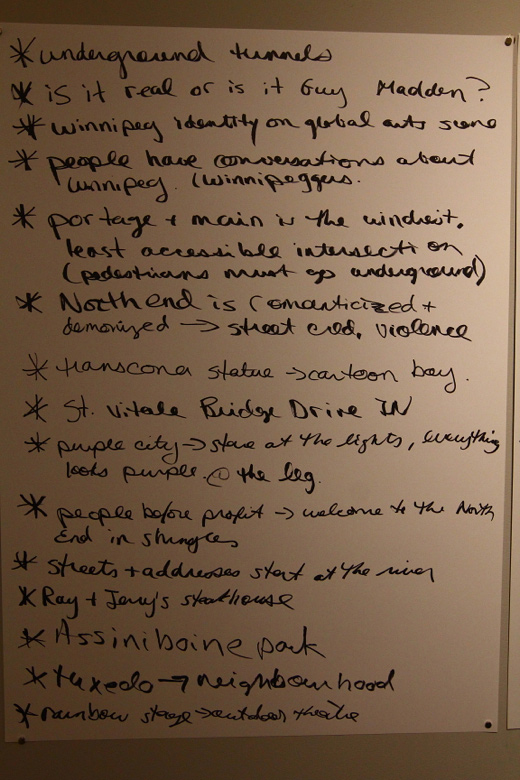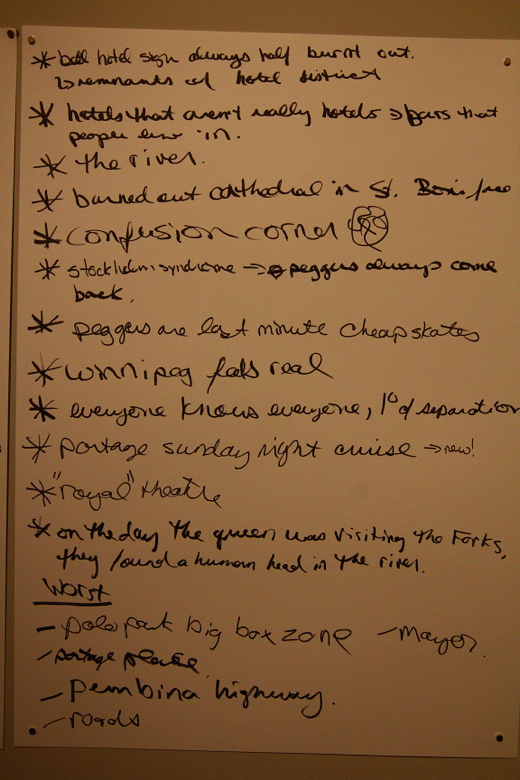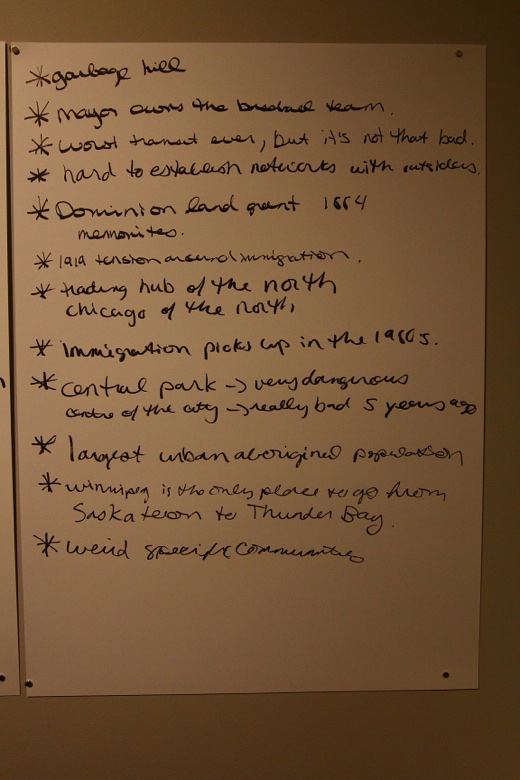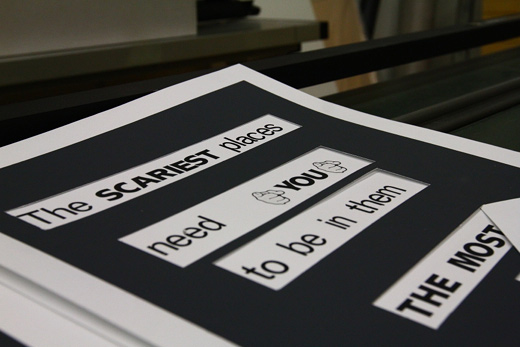 Since our poster aesthetic consists of a solid-colour rectangles cut to reveal Letraset text a white background, we had to finish cutting.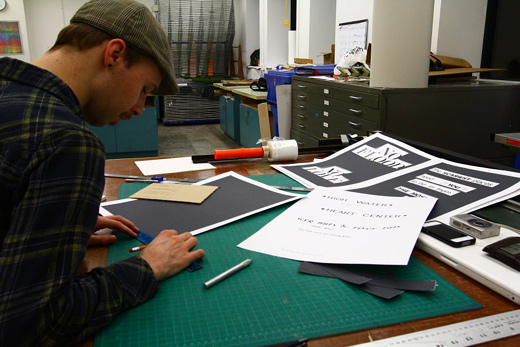 Josh began cutting where Michelle left off.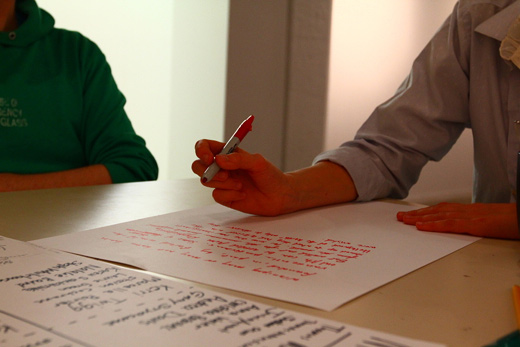 The stories coming together.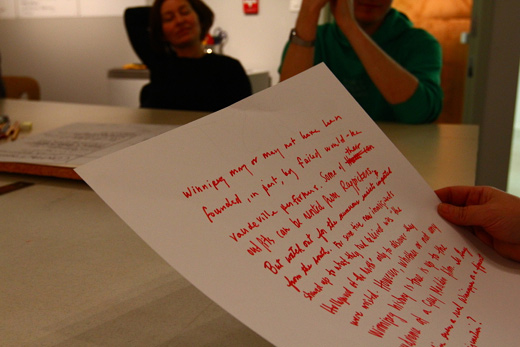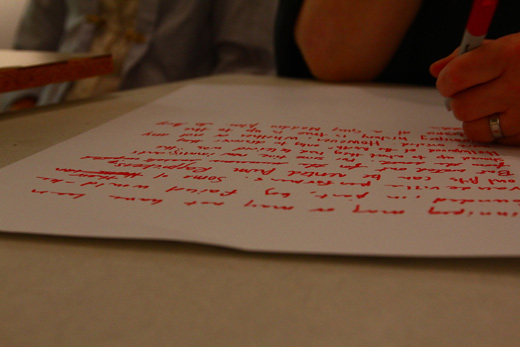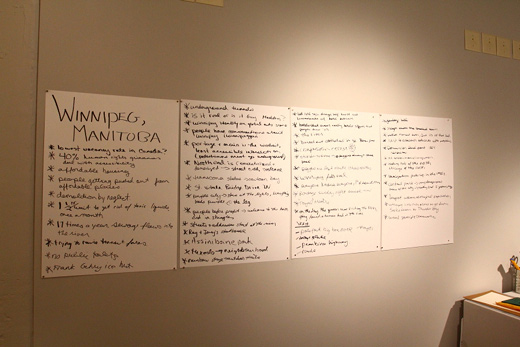 The complete set of notes.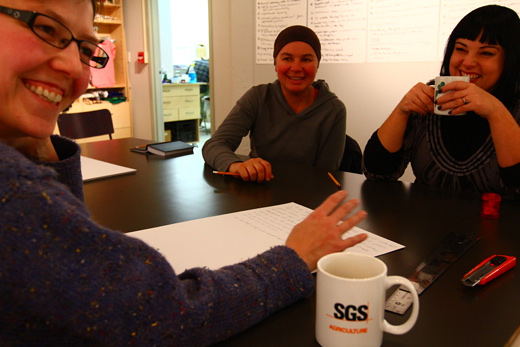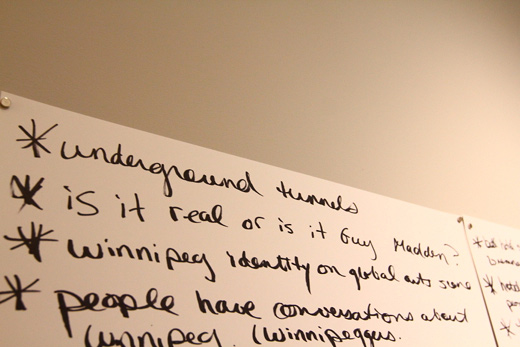 Two of our favourite themes — Guy Maddin and underground tunnels.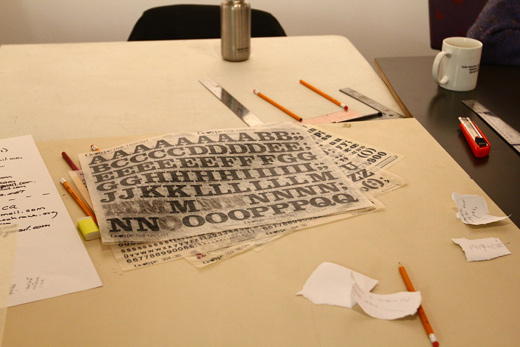 Then, onto the Letraset portion of the workshop!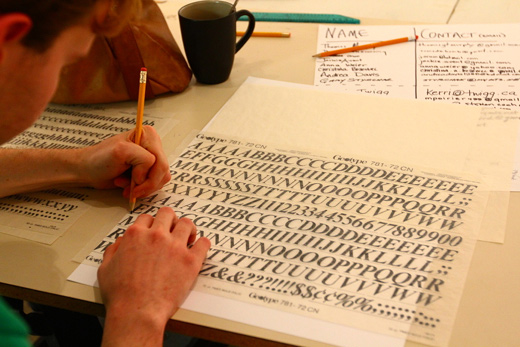 Steven is well-versed in Letraset.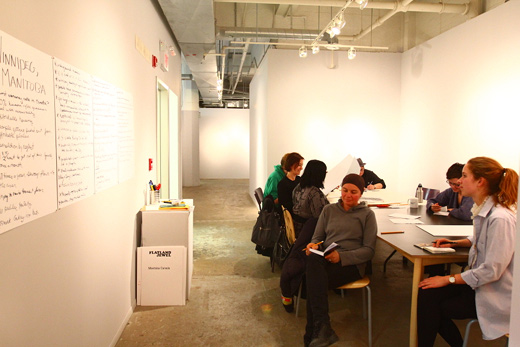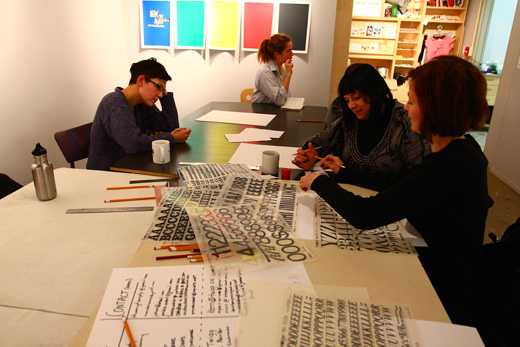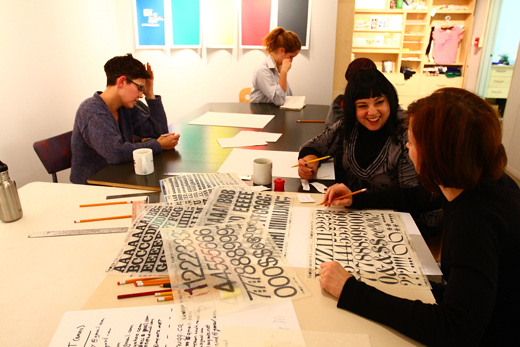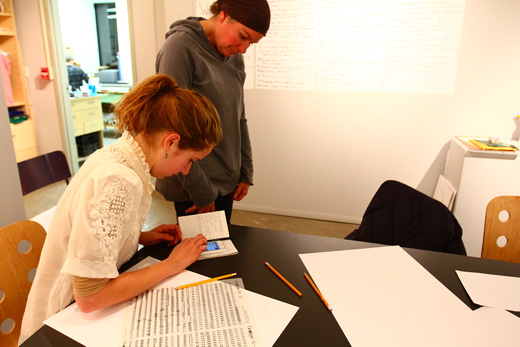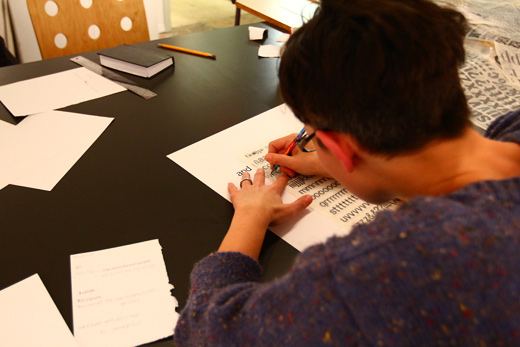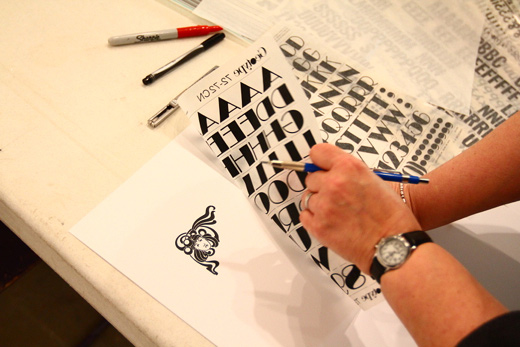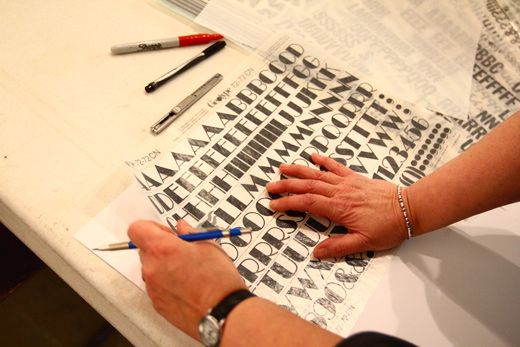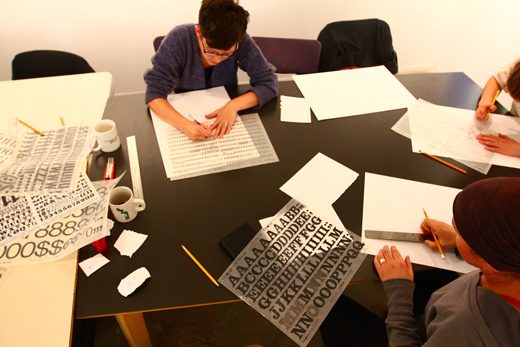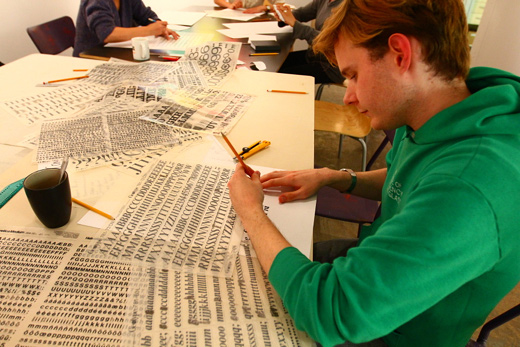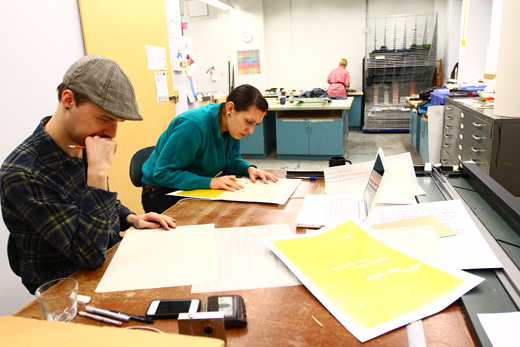 Back in the workshop, Josh and Michelle continue on with cutting and Letrasetting the gold posters.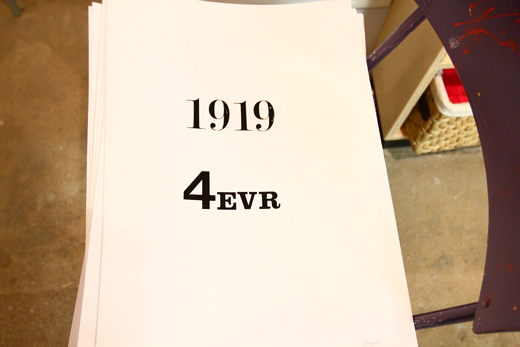 A poster from the second night's workshop.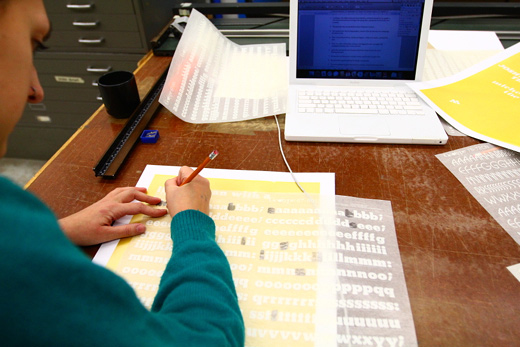 Michelle Letrasetting on the gold posters in white.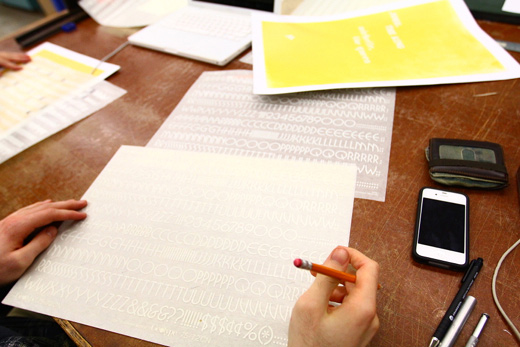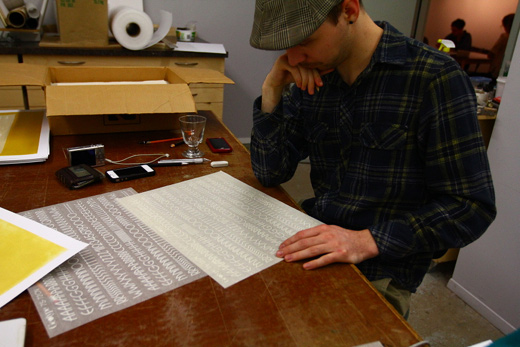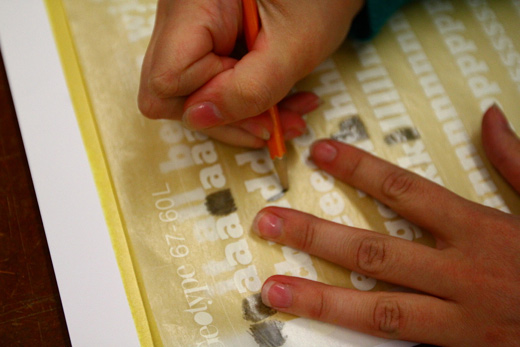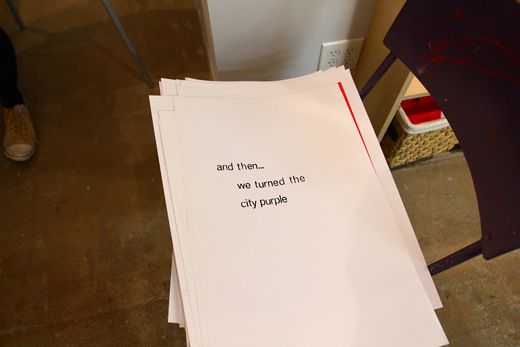 Another poster from Tuesday night's workshop, talking about purple city, or the process of staring into some specific lights and then looking at the city turned purple from the afterglow of those lights.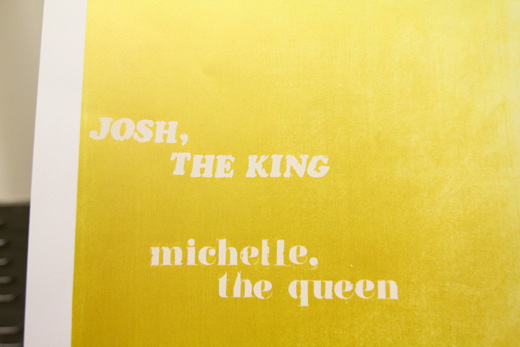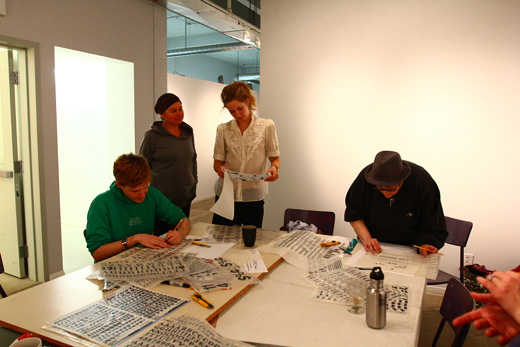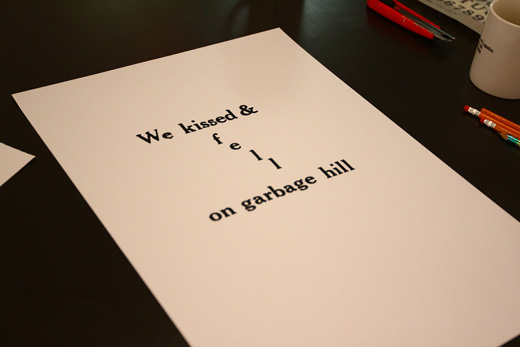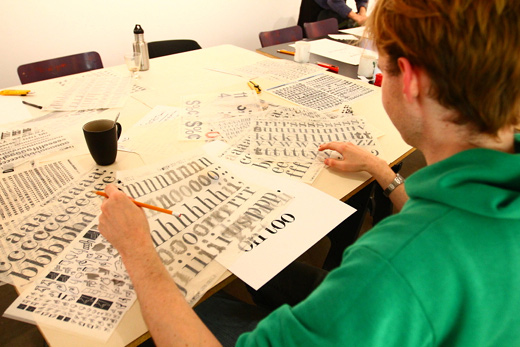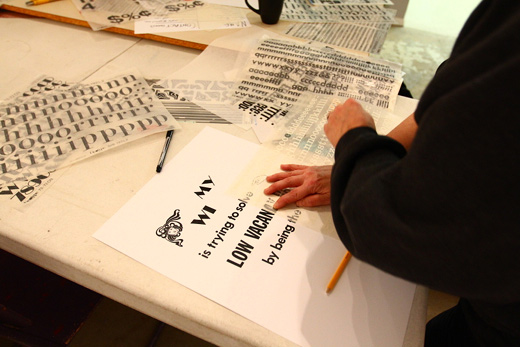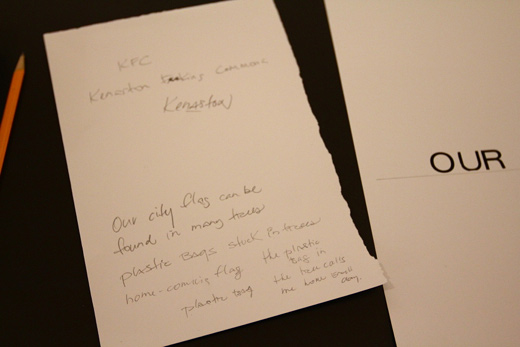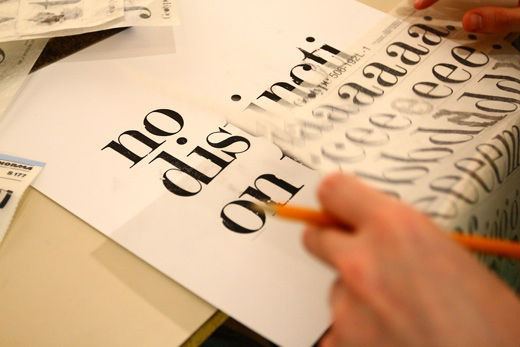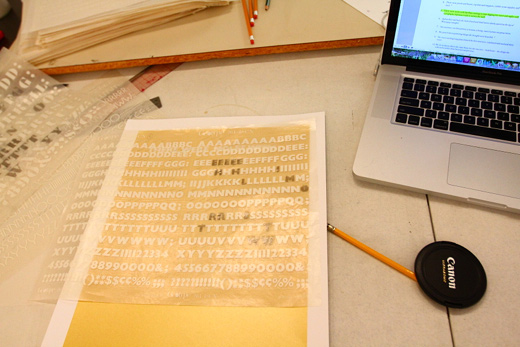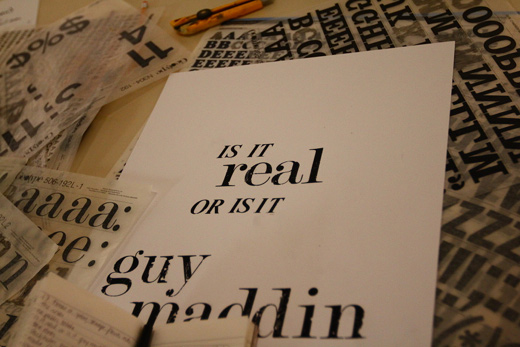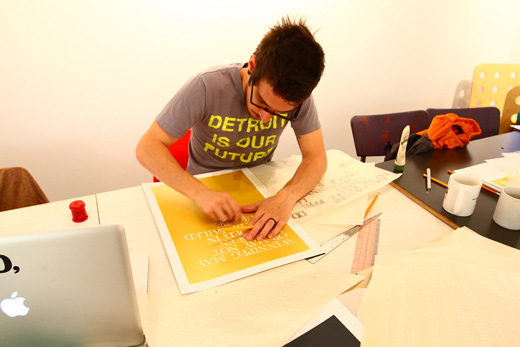 After the workshop, we continued Letrasetting late into the night.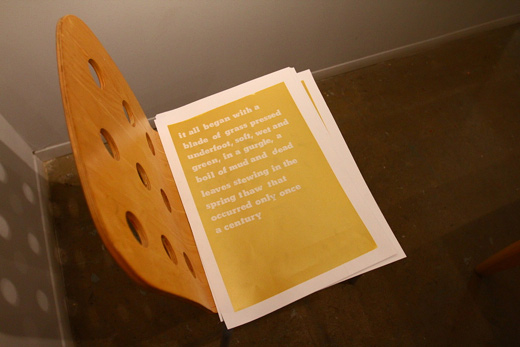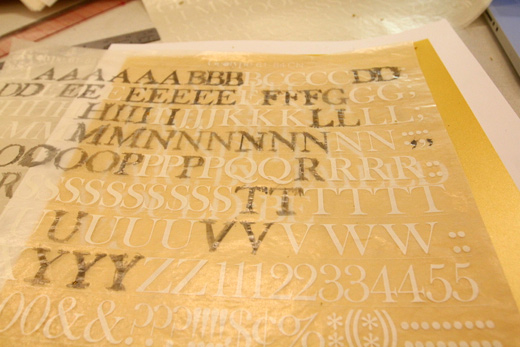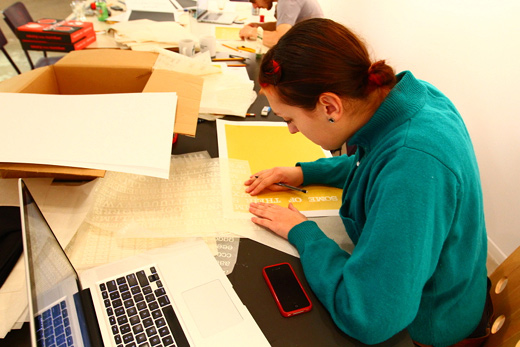 We wanted to get halfway done before heading home.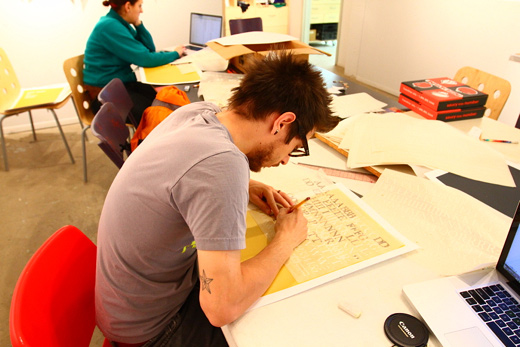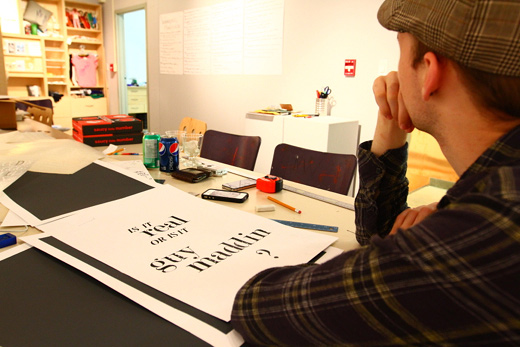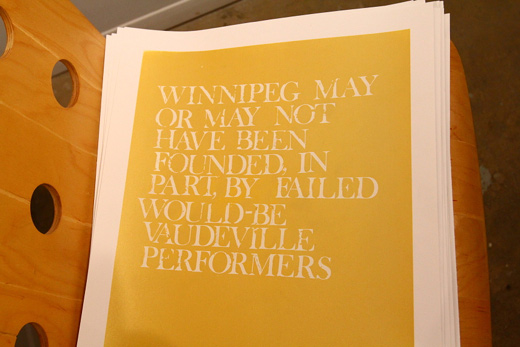 We were Letrasetting the combined exquisite corpse stories from the workshops into one large story.
Day 2 was an incredible amount of work, but really set us up well to wrap things up on Wednesday for the exhibition. Huge thanks for everyone who came out to the workshops. More soon.