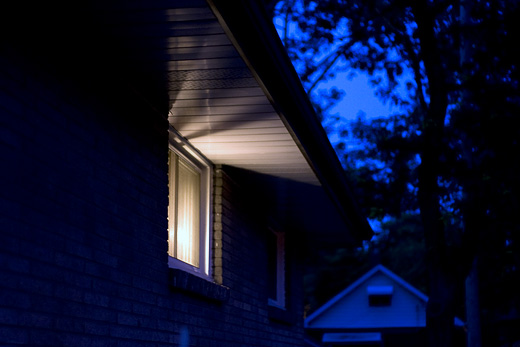 We spent the better part of the evening at our new headquarters located at the edge of campus. It's exceptionally great to be in a place that we can use as a work space / office space that we'll be able to leave setup. Working in Lebel for the past year was good for a number of reasons, but was also difficult as we shared the space with the Green Corridor class, so we always had to pack up everything at the end of the night. Now, we'll be able to spread out and have a better space to work together.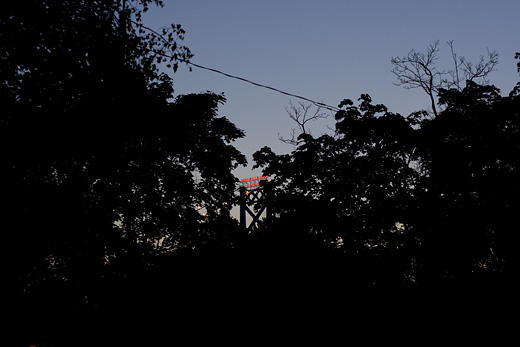 From the front porch (yes, we are lucky enough to have a front porch facing a quiet street) we can see the Ambassador Bridge's lights shining through some tree branches that vaguely look like a heart.
From the street, you could see our light on. We worked for quite a while on some paperwork for an upcoming grant deadline and a project proposal. We had planned to do some more fun-based paperwork, but things seemed to take longer than we expected.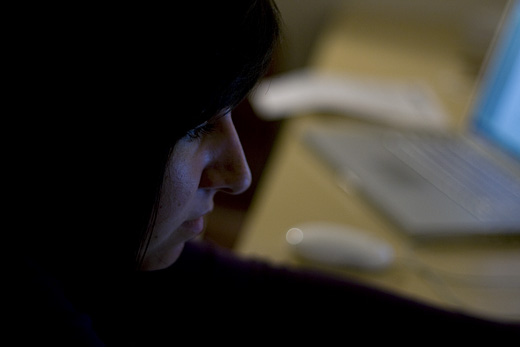 Normally due to logistics, I've had to just pass around proposals via email, which makes it tough to talk through ideas and get much feedback. Being in the same room with enough workspace makes it a lot easier to work in parallel. Cristina dug through old photos for support materials for our proposal.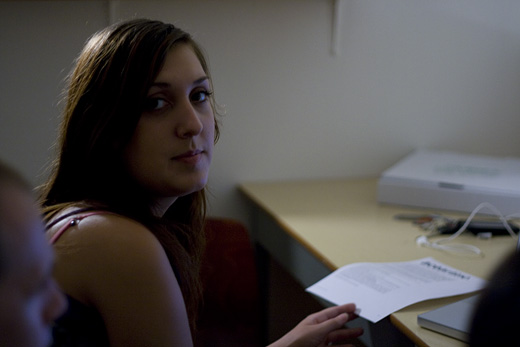 Michelle read over the call for submissions.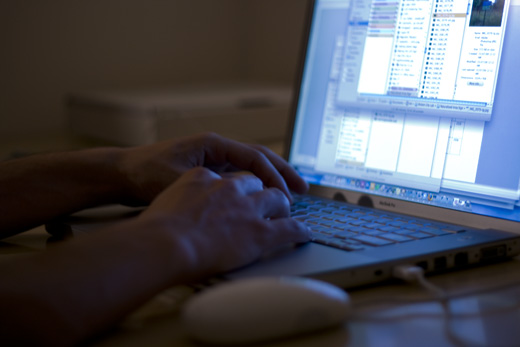 I tried to navigate the many files I've become too busy to keep in order.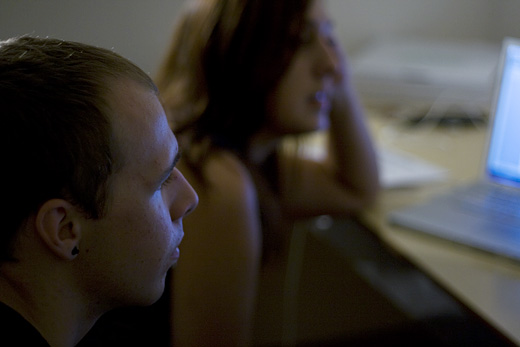 Josh and Michelle try to read in the dim light of a 60 watt bulb—we need a ceiling fixture.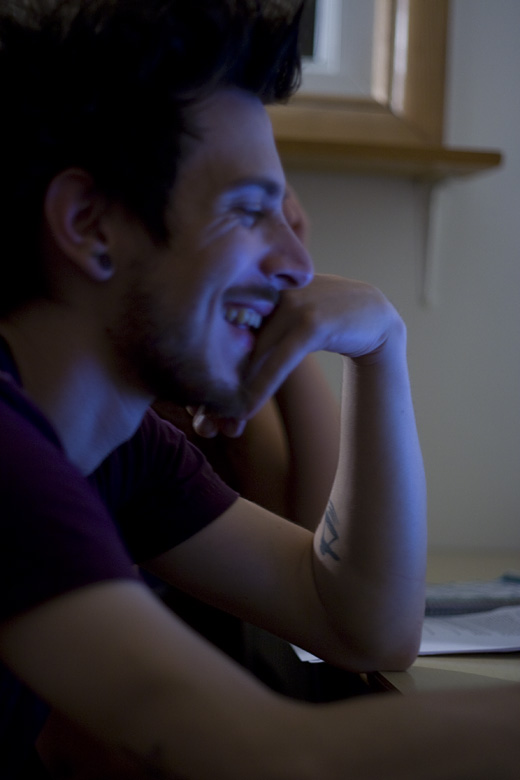 I was laughing at my own exhaustion trying to write a single sentence.
We're all very excited to have a new space with lots of activity in the works for the fall and winter. We need a few bulletin boards, a light fixture, and some books for our bookshelf—any leads / gifts are welcome!