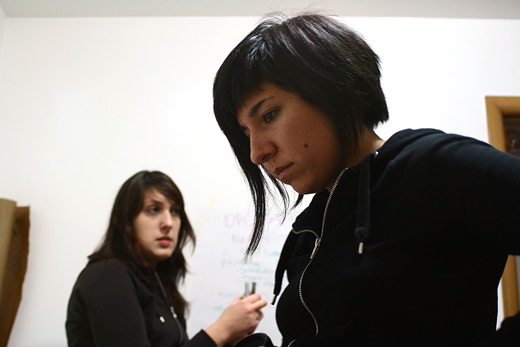 Monday night at BCL HQ, going over plans for moving forward on our recently OAC funded project starting in January 2010, Broken City Lab: Save the City (details to follow), using good ol' fashioned lists and future technologies—it was amazing, in every sense of the word.
Not sure how many more times we'll be meeting over the break, but we're all excited for what the new year has in store … so many projects, it will be excellent!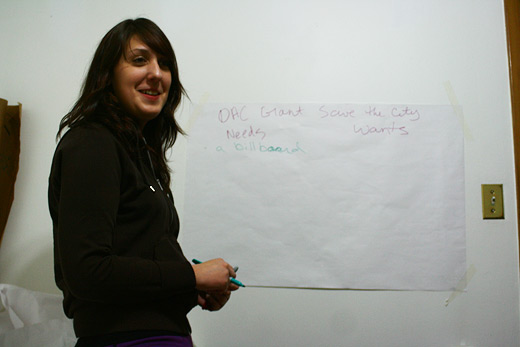 Of course, we couldn't just jump into using this new google technology, so we had to start with a list to start breaking down the grant and where to start with the projects within it. Michelle took notes for our needs and wants lists.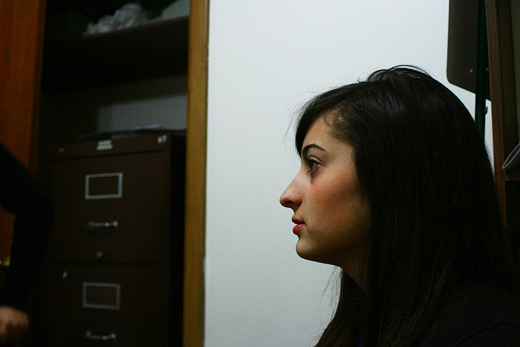 Rosina listening intently.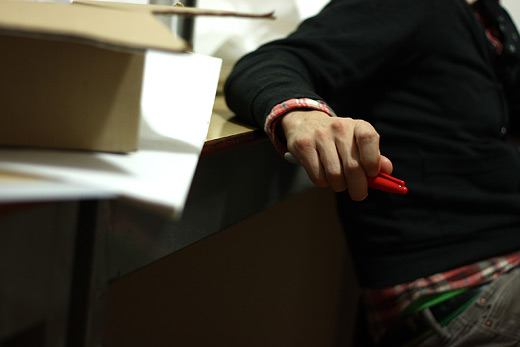 I claimed the red marker to mark costs.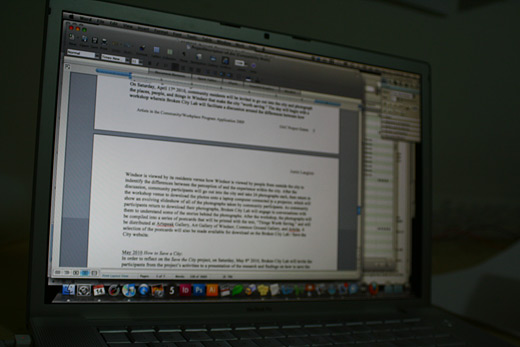 Reviewing the original grant proposal to double check our needs list—we'll have to end up making some changes to what we initially proposed to spend.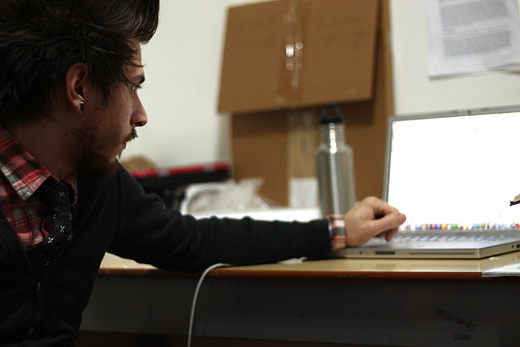 I read the budget and budget notes to make sure we weren't forgetting anything.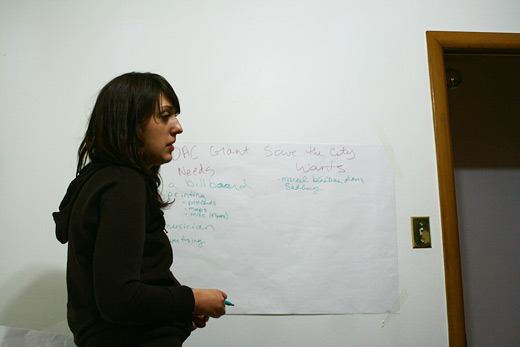 We figured going ahead with what we need to spend and what we'd like to spend made the most sense.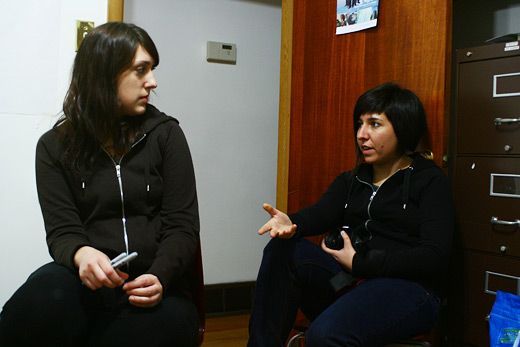 We also talked about how best to tackle these projects. Five projects over five months is going to be a lot, considering the level of planing we're going to need to do to make them successful. Rather than dividing the projects up with one for each of us to do solo, Cristina suggested that while we might each be able to head up a project, in terms of management, that we would all work in a variety of capacities on each one of the projects.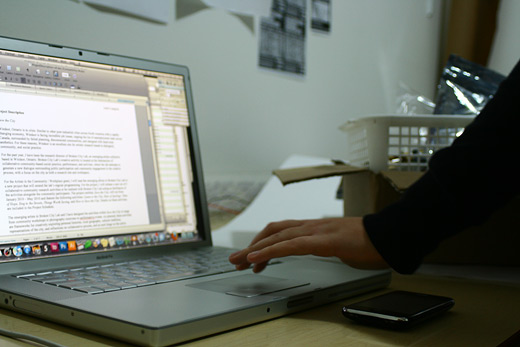 Cristina goes through the proposal.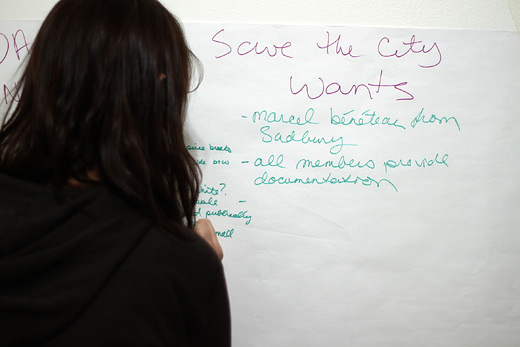 Michelle continues with the list, breaking down things into smaller tasks—Rosina is going to look into costs of printing, etc, Michelle is going to look into some travel costs to bring in a guest from Sudbury for one of the projects.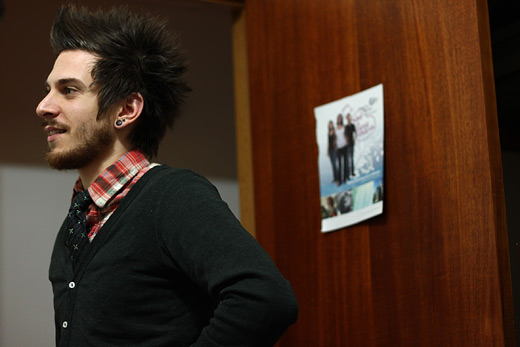 A moment where I wasn't scratching my head over how we might be able to best adjust the budget.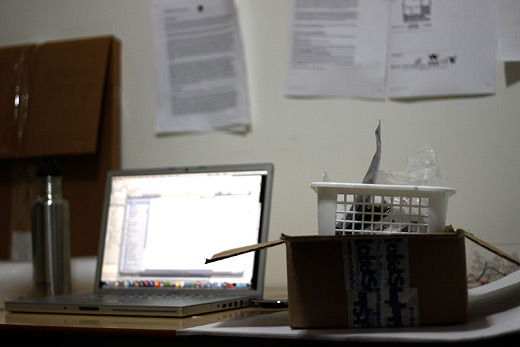 The box of things I forgot to take home to begin research on another project.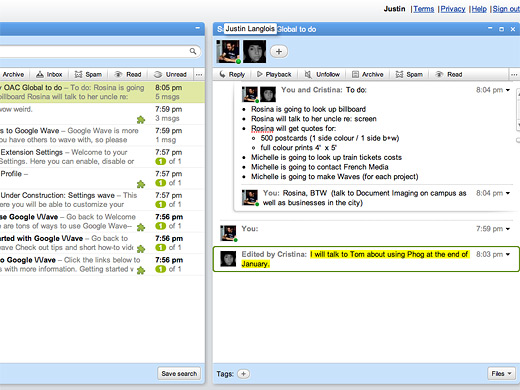 The magic of Google Wave. It's the future, I think. We're still figuring it out, but after discussing how best to organize the huge task list we'd need to come up with for this series of projects, and then watching an intro video for Google Wave, we realized it pretty much did exactly what we needed to make this project happen. Real-world progress reports to follow.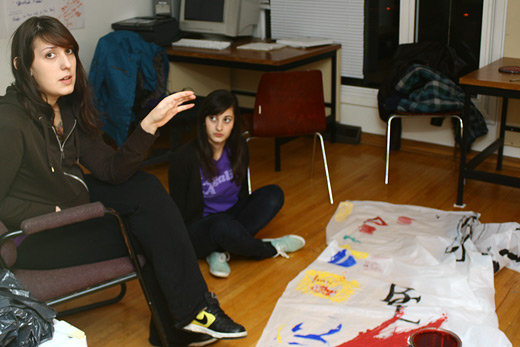 Back out into the front room, we did some more paint tests on this banner material, this time with some old house paint Rosina had. We talked through the process of getting the letters onto the banners, Michelle suggested the exact same idea we had talked about last week, we were all on the same page—projection and then tracing.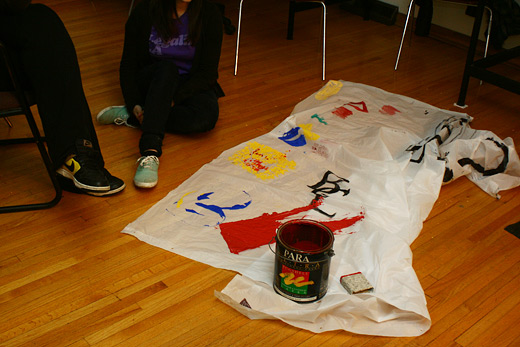 Rosina suggested using tape to outline the letters to make the edges sharper—so, we'll wait to see how this house paint dries and then begin working in the next little while on the actual banner.
Great meeting, anxious to have more time to do things!!!!!