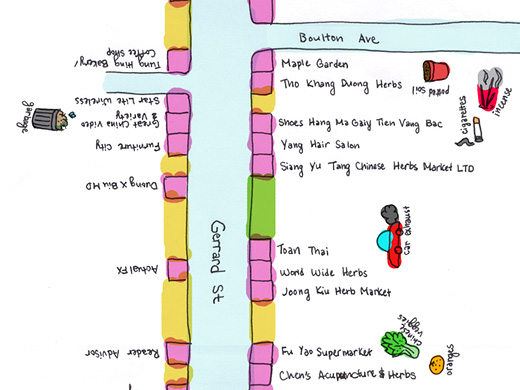 This is a small excerpt of a large map made by students in OCAD's Cities for People summer workshop, depicting the East Chinatown neighbourhood, its businesses and their smells.
You should take a look at the larger map, which helps to demonstrate the potential in mapping outside of the continually pervasive Google Maps.
To take time to note a neighbourhood in this somewhat peculiar detail is an interestingly necessary method for interfacing with a place one might normally walk by, and in turn, of course, makes me eager to do the same somewhere around these parts.
[via Spacing]