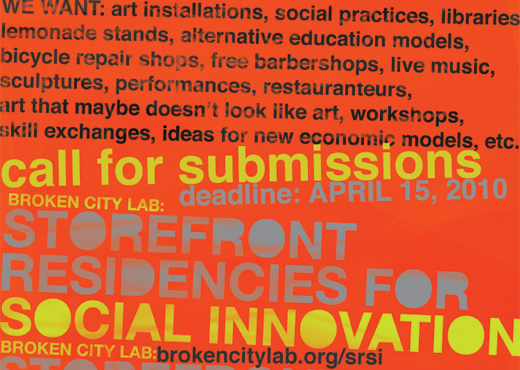 TODAY is the last day to submit to the Storefront Residencies for Social Innovation. If you've already submitted, rest-assured that we have received your proposal.
We'll be sending out one big email to acknowledge all submissions sometime tomorrow and then we'll proceed to go through all of them and narrow them down hopefully within a couple weeks.
If we need any images or your CV or anything like that attached to your email submission as supplementary information — if we need it, we'll ask you for it in a followup email. We just want your amazingly great ideas at this point!!!
SUBMIT!!!!!!!!!!!!!!!!!!!!!
This project is generously supported by the Ontario Arts Council.