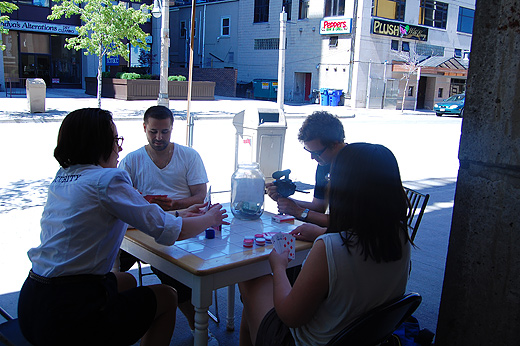 Friday was Robin's big day, as she trained hard outside on the sidewalk then headed down to Caesars around 7pm.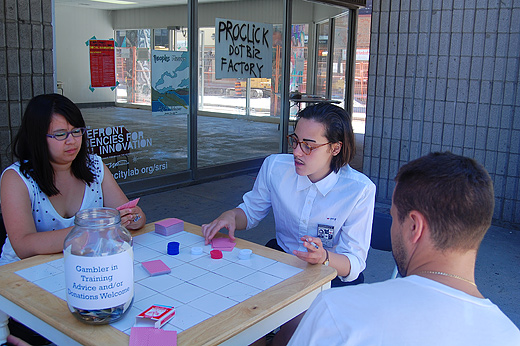 Robin decided to move her gambling table out onto the sidewalk on Park Street to entice passersby to play with her.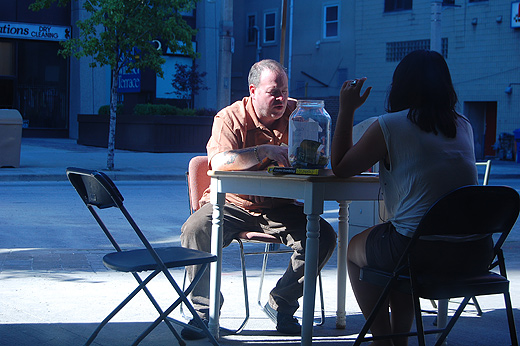 She had quite a few more players with tips throughout the day to practice with and gain knowledge from.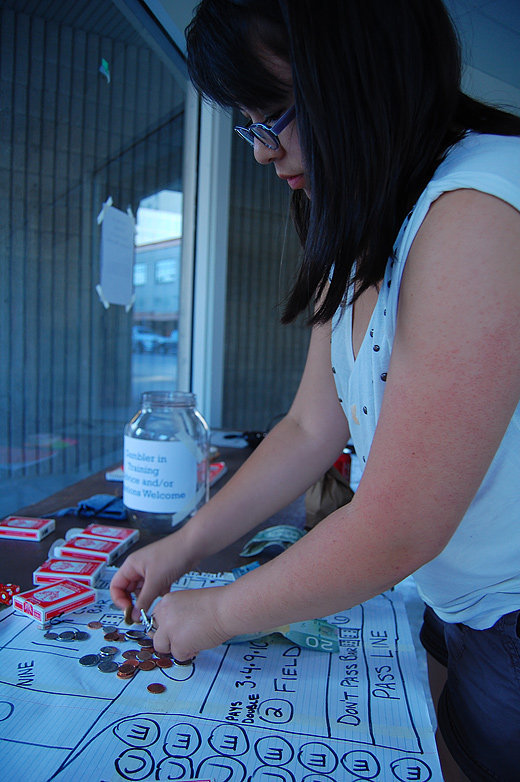 Around 6:30 Robin counted the money in the donation jar. She was a little short of $100 so we added to the pile to make it an even number easy to read the profit percentage.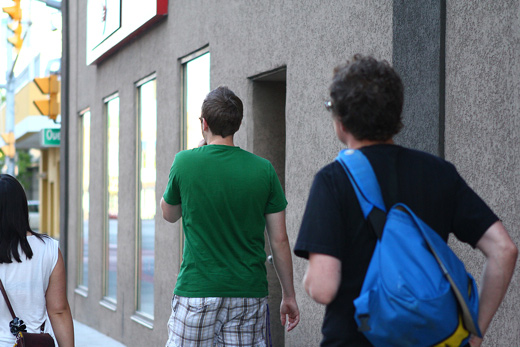 Robin brought along a friend, Laura, Daragh and Justin to follow her down to the Casino.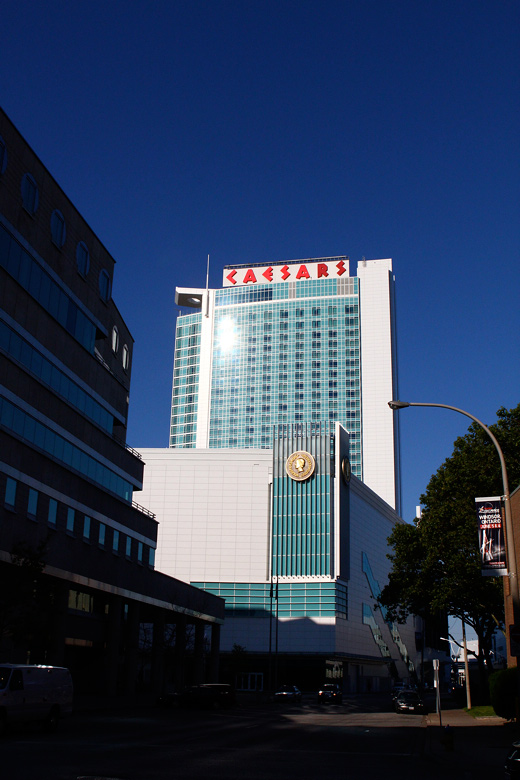 As no photography of gambling is allowed on premises, robin entered with her friend as the rest of us waited outside for the results.
Robin came out with a big smile and some good news.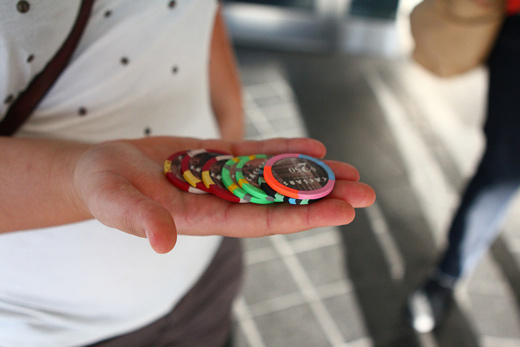 She won $67 on her original $100 making a 67% profit on her money.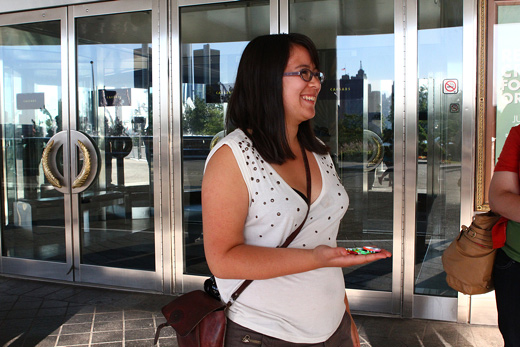 Robin will be sending in the money to the Windsor Essex Small Business Centre with a letter explaining her performance when she returns to Toronto.
This project is generously supported by the City of Windsor: Cultural Affairs Office, Arts Council Windsor & Region, Windsor Pride, and the Ontario Arts Council.