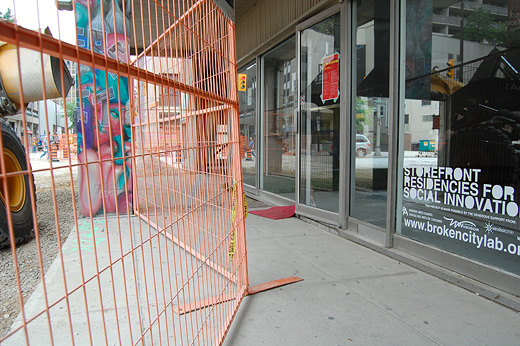 Yesterday morning on Pelissier was very loud and hectic. When I arrived there was about 3 feet of sidewalk space in front of 406. It was another eventful day as we were joined by The Swap Shop . I did some catching up with Jefferson, Julie and Andrea as well.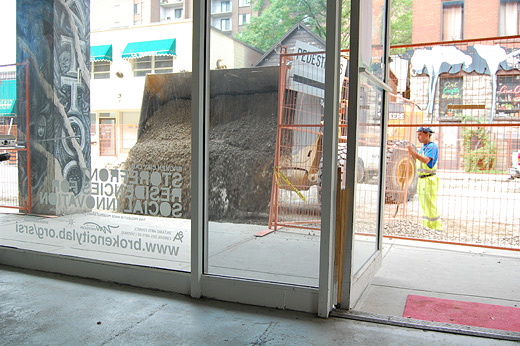 Big machines looked like dinosaurs from the corner of your eye just outside the window pretty much all day. The sidewalk remained open and the construction workers did their best to guide people along, but there was some major re-routing and pedestrian confusion.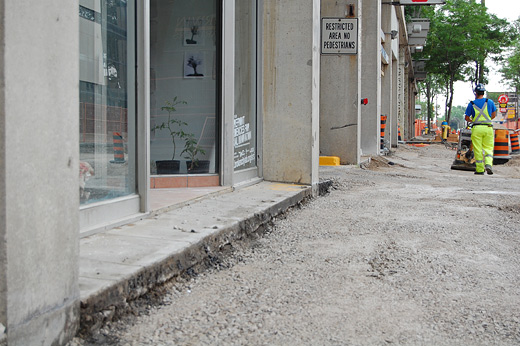 Gravel was poured outside of 424 but no concrete yet. Hopefully today!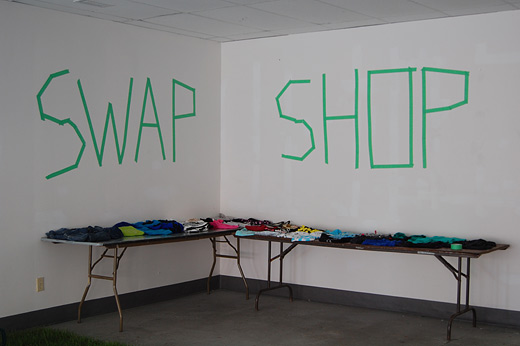 I brought two bags of clothes to include in The Swap Shop being held in 406 until saturday. A few other additions were added later on in the day as well. I found myself a really nice brown cardigan!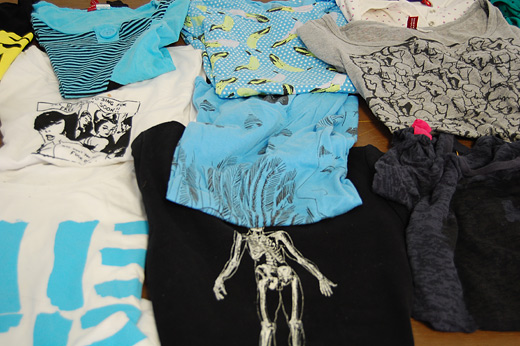 Here's just some of the awesome clothes that are free in 406 right now. The rules for Swap Shop are that you must bring something to swap in order to take something from the table.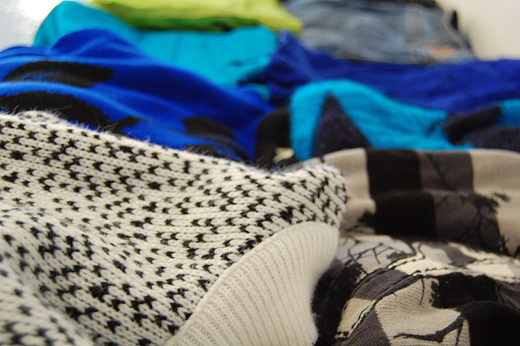 All clothing must be free from stains or holes, so everything is in really great condition! Come check it out this week!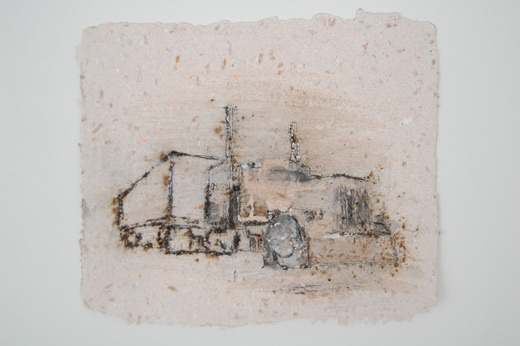 In 424 Pelissier, Julie has been making some pieces that show her response to Windsor. Here she is using gun powder to trace the outline of a truck and then burning it to create a soft effect.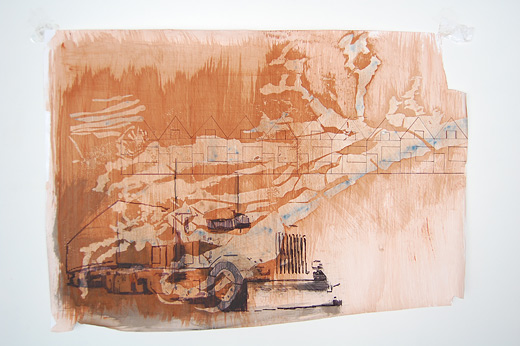 She will be doing more work like this in-studio during open hours and is very welcoming to visitors!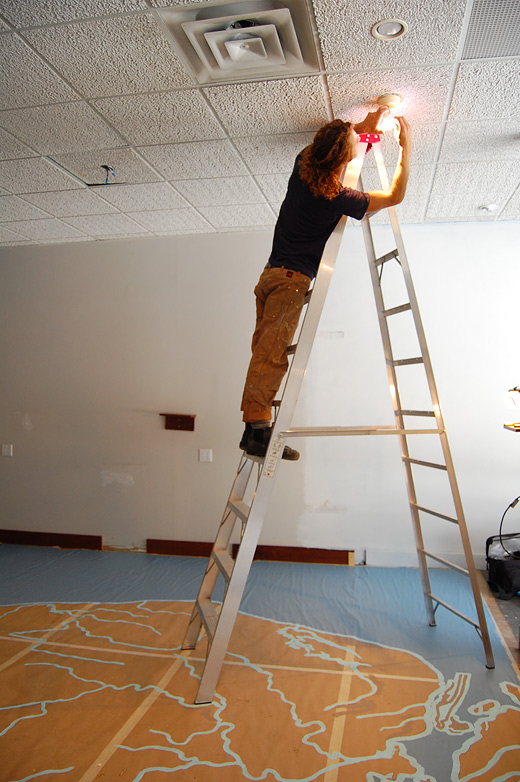 The People's Museum map is looking awesome, covering a large portion of the floor in 424. We have come to realize that the lighting in this space is a little wonky, but luckily Jefferson figured out what was going on and ended up replacing some bulbs.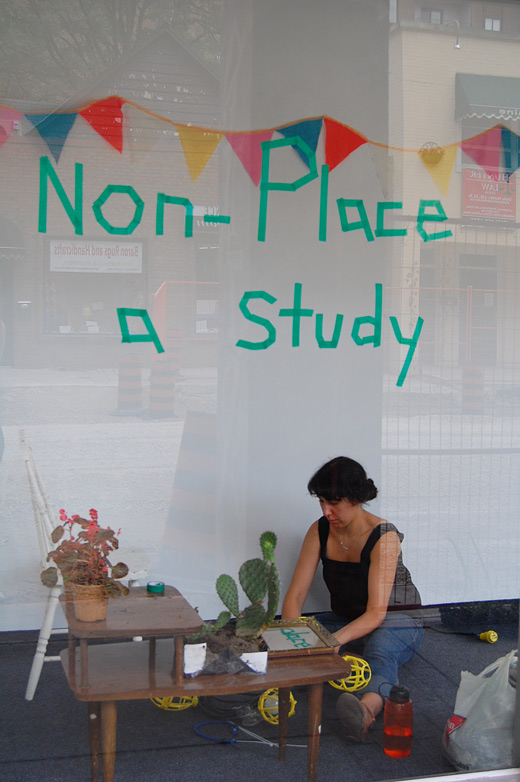 Andrea made some headway with her study on Non-Places, and was working on her tactic Forgotten Flowers Found for the past few days. She went out, with the help of Simon from The Department of Unusual Certainties (who are moving in today), to abandoned houses and salvaged plants from their backyards. She then performed an intervention on the space next to the Art Gallery of Windsor, an empty lot that has been of interest to BCL for some time now. To find out more on Andrea's daily activities please check out her blog.
This project is generously supported by the City of Windsor: Cultural Affairs Office, Arts Council Windsor & Region, Windsor Pride, and the Ontario Arts Council.