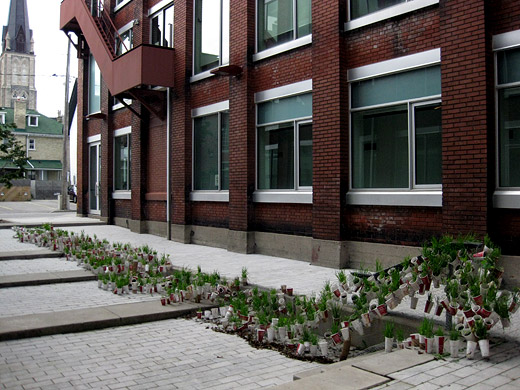 Danielle and I spent the day at the University of Waterloo's School of Architecture with the DodoLab team planning out a project that will take place in PEI near the end of August. Near the side of the building in this kind of walkway between two parts of the school, we saw this installation, completed by a 4th year architecture class.
The installation consists of a huge number of used coffee cups, chicken wire, and transplanted grasses and flowers. It undulates mildly until reaching the rail for the steps (in the right-side of the photo) where the planters climb the rail. The chicken wire is supported by other coffee cups and those cardboard heat-shields.
We didn't get to speak to anyone who worked on this project, but it was another great reference for our own ongoing research.