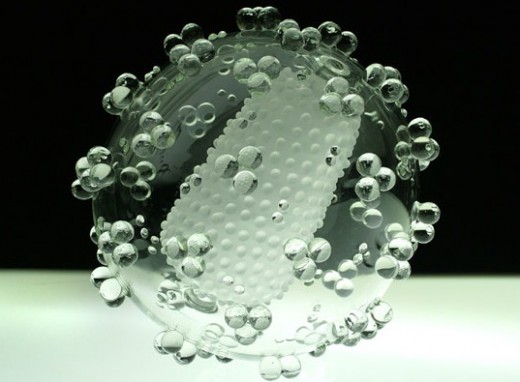 Anyone who has taken a look through a modern scientific textbook probably noticed how vividly coloured most of the diagrams are. While scientific illustrations can be extremely helpful in understanding the inner workings of things like pathogens and plant/animal cells, they can also be a little misleading. Luke Jerram has highlighted this notion with a sculptural series called Glass Microbiology.
"These transparent glass sculptures were created to contemplate the global impact of each disease and to consider how the artificial colouring of scientific imagery affects our understanding of phenomena. Jerram is exploring the tension between the artworks' beauty, what they represent and their impact on humanity."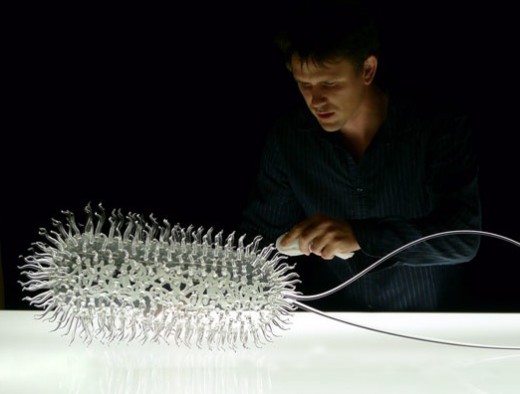 Luke and his E. Coli sculpture.