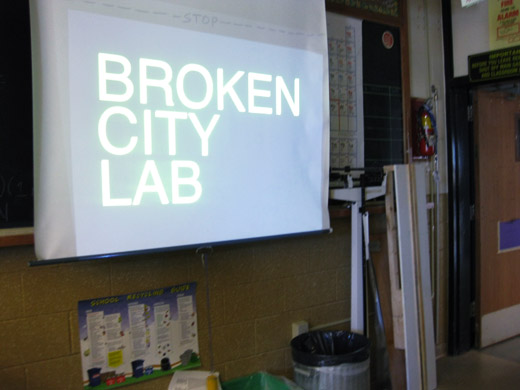 Not that it's something we haven't talked about before, but GOOD just wrote about yet another iteration of this kind of alternative community pedagogy, this time calling it "pop-up education."
Basically these ideas work like this: teach something you know to other people in an alternative space. Perhaps a main distinction in the pop-up education idea compared to what we've talked about before is that this kind of pedagogical experience should occur during regular wait-times, the brief post gives the example of teaching safety skills while waiting in the DMV.
So, how many times will we write about this before we initiate something? Well, maybe instead of making a list of skills we have and could share, maybe creating a needs-based list would work.
For example, I would love to learn how to cast metal, do basic programming for the iPhone, and get a better general sense of the narrative of the history of the city. What might you want to learn? Want to trade knowledge?