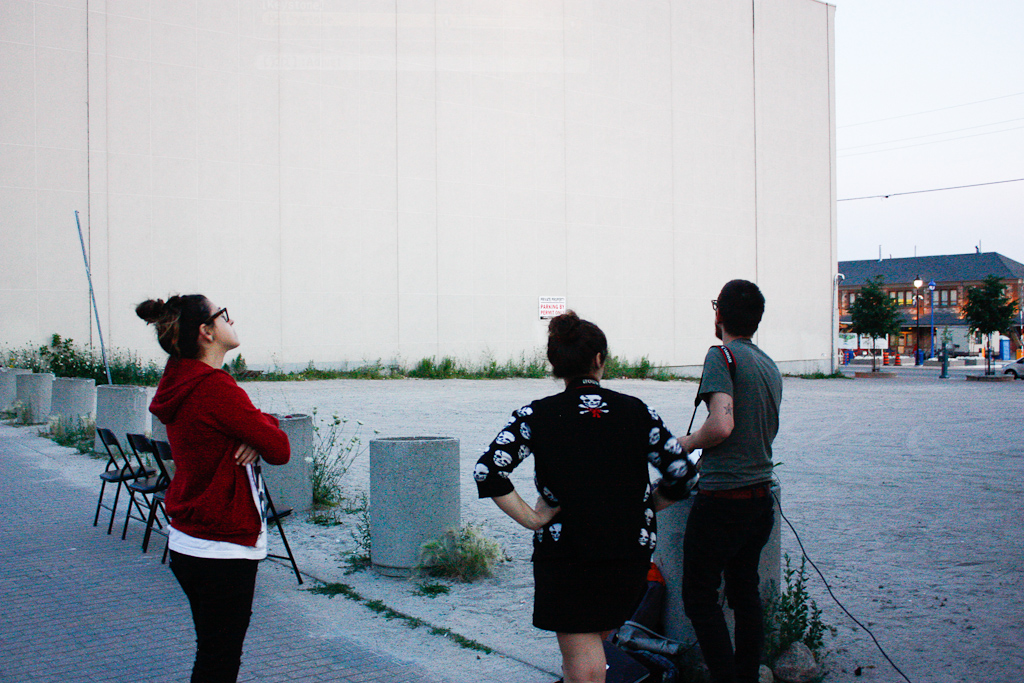 Thursday night, our last night in North Bay as part of our residency, we did a large-scale public projection as a kind of summary of our conversations, and as a bit of a starting point for where we see the exhibition going. Almost next door to the White Water Gallery is this huge blank wall — the perfect surface for projections.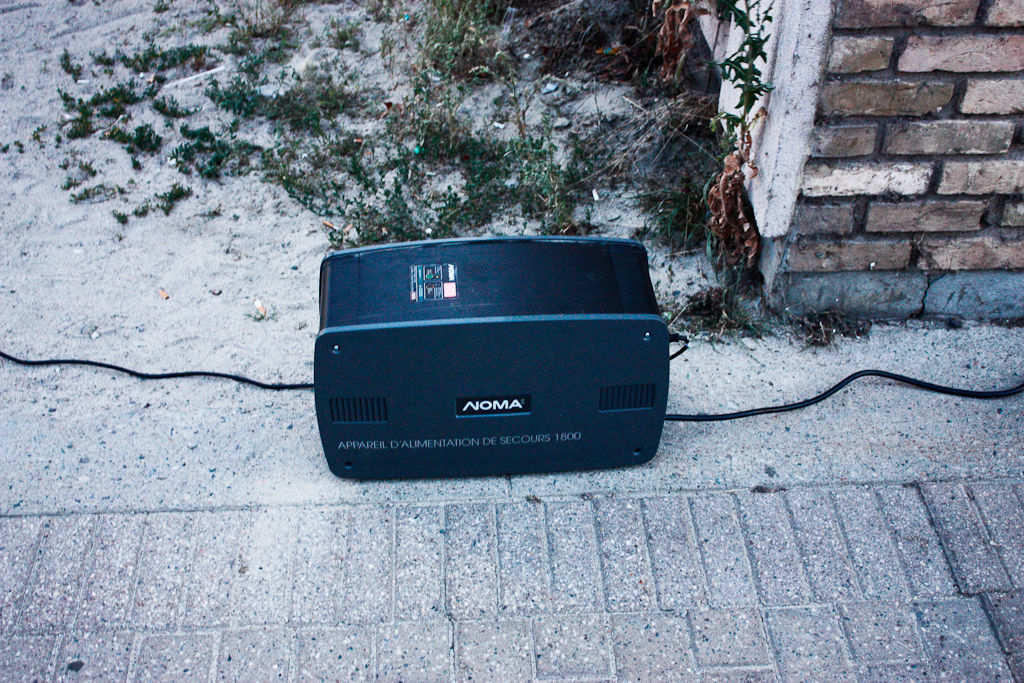 Our old battery is starting to show its age — during a test earlier in the day, we only got about 30 minutes of useable power from it.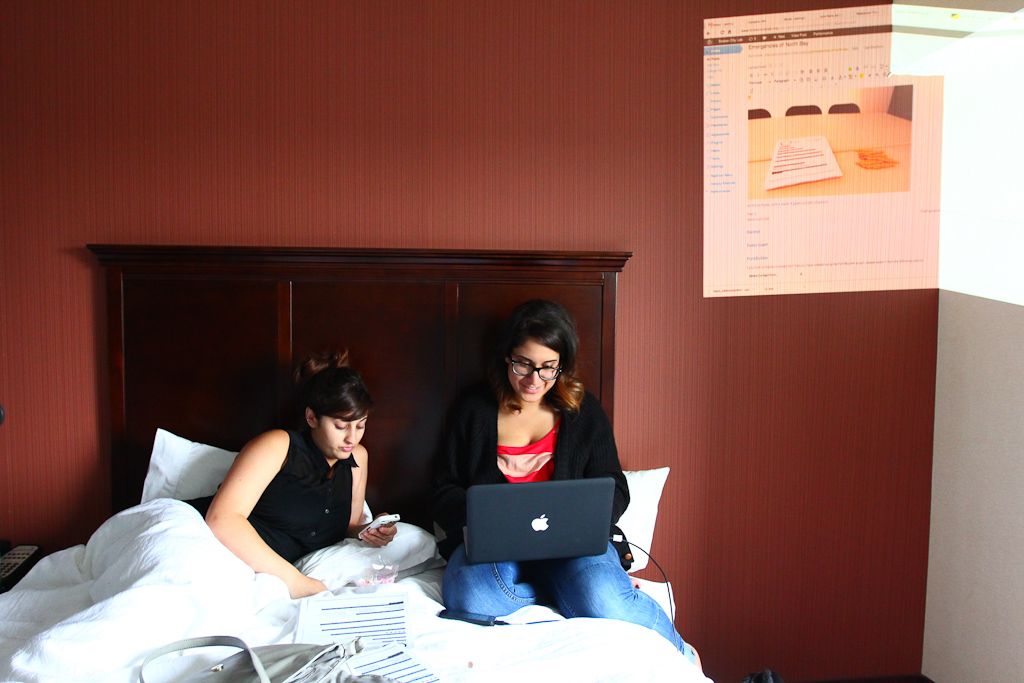 Earlier, testing the projector on battery power while compiling a list of emergencies, pulling from Wednesday night's workshop.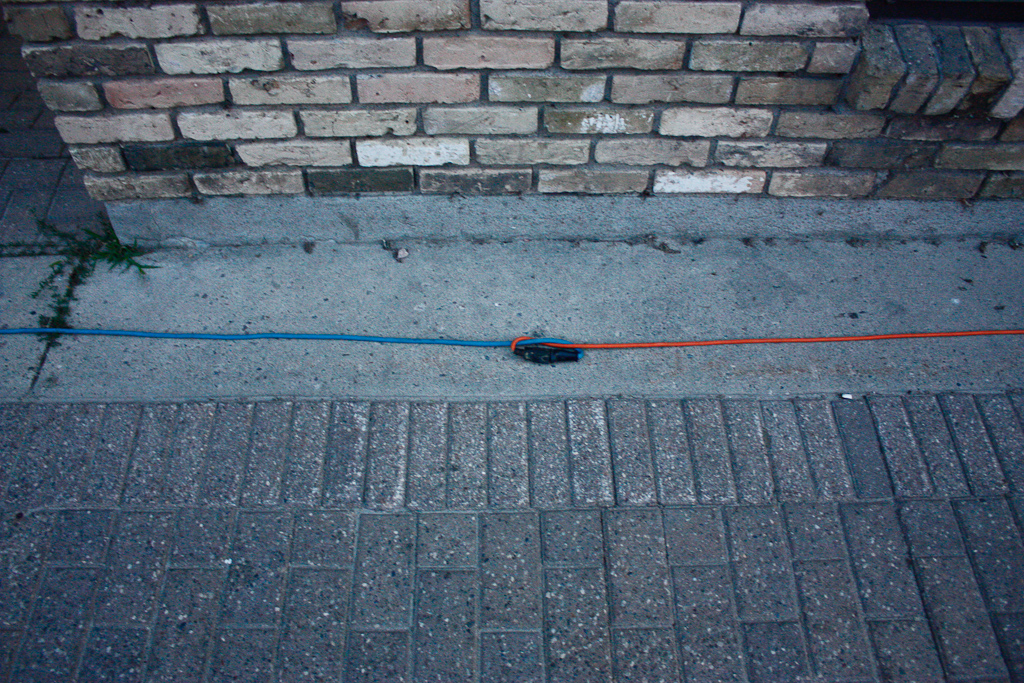 To make up for the lack of available battery power, we ended up stringing together a bunch of extension cords (courtesy of Kathleen) to the White Water.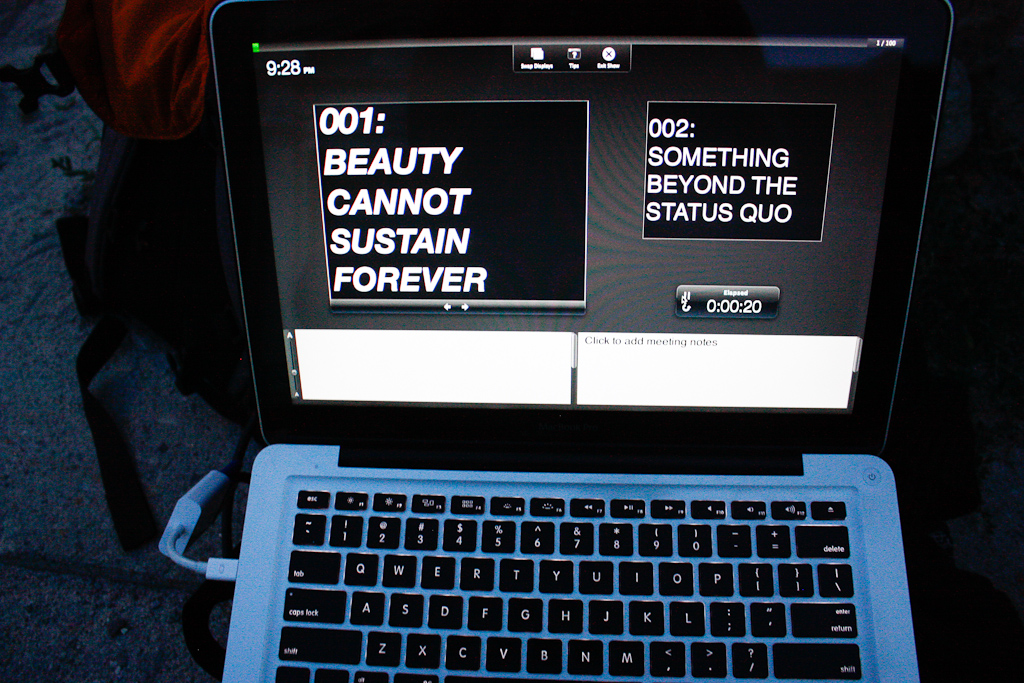 We had precompiled the list of 100 Emergencies for North Bay, so we used Keynote.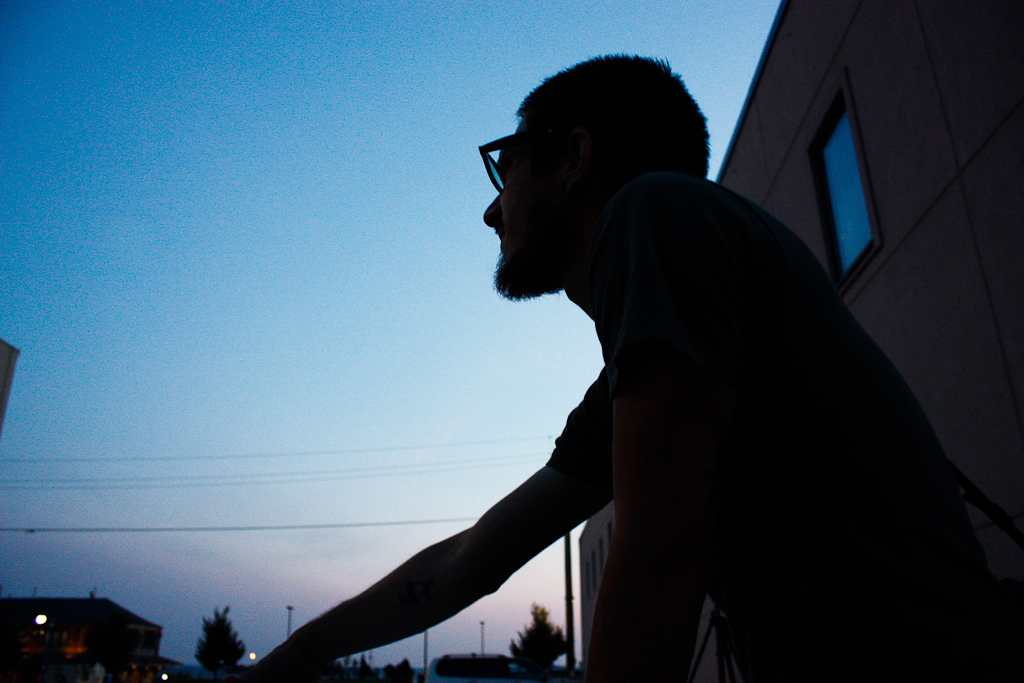 At dusk around 9pm, setting up the projector.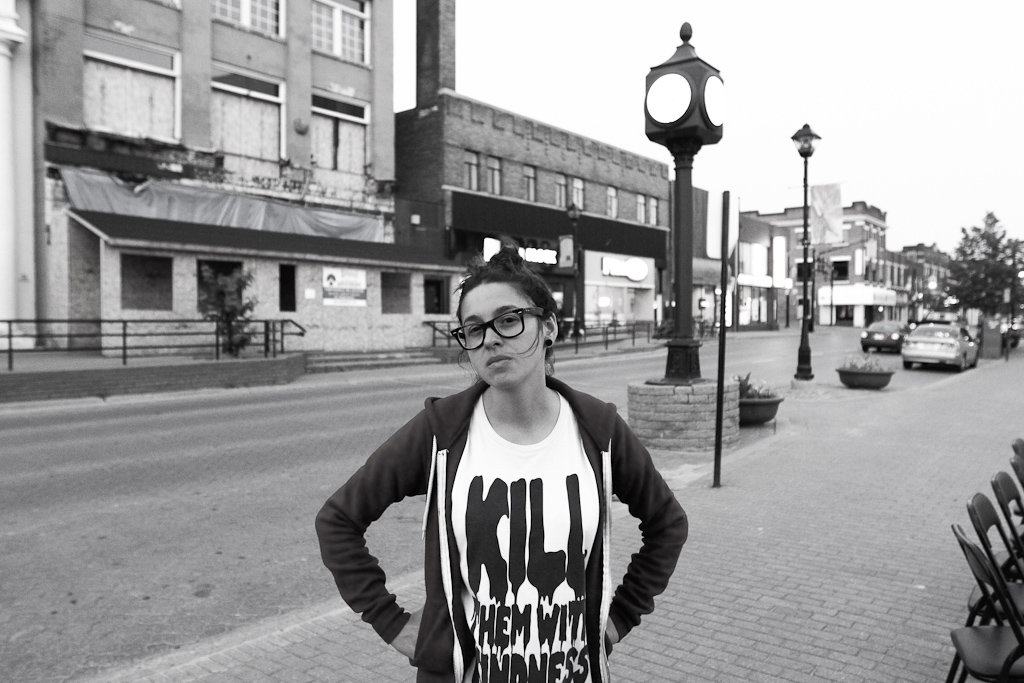 Danielle, tough and ready to guard the gear. We tried to wait out the lingering daylight for a while, as even with our 5200 lumens projector, the distance and sunset weren't giving us the contrast we had hoped for inititally.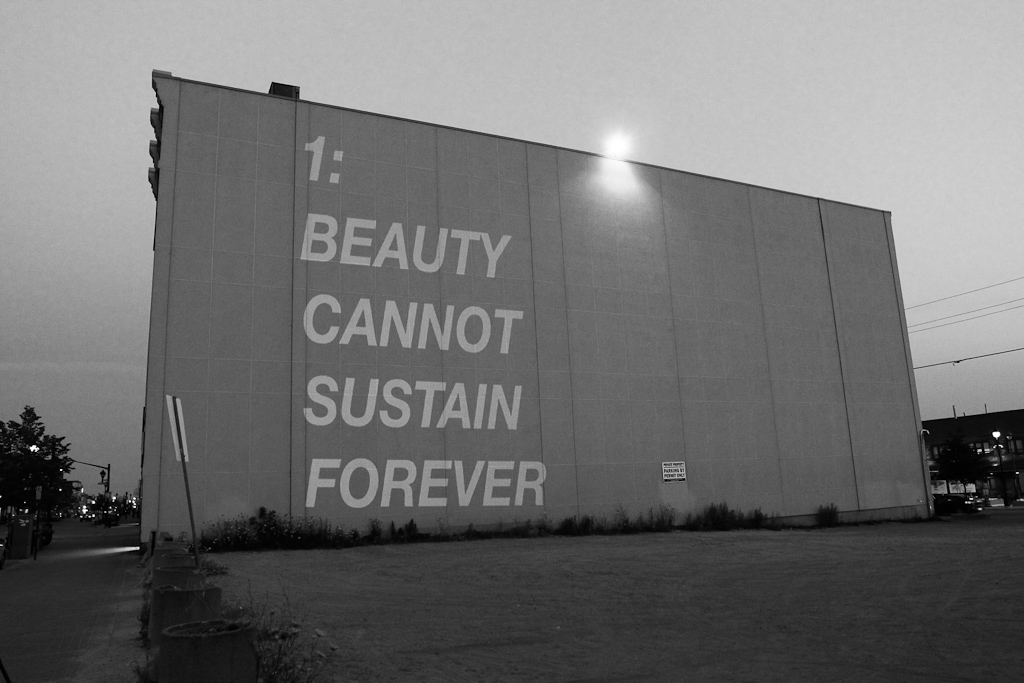 But, shortly thereafter, we begin … a list of 100 emergencies (invented, emerging, or already experienced) that shape North Bay and might articulate a way forward in thinking about the urgent things that shape the city and community.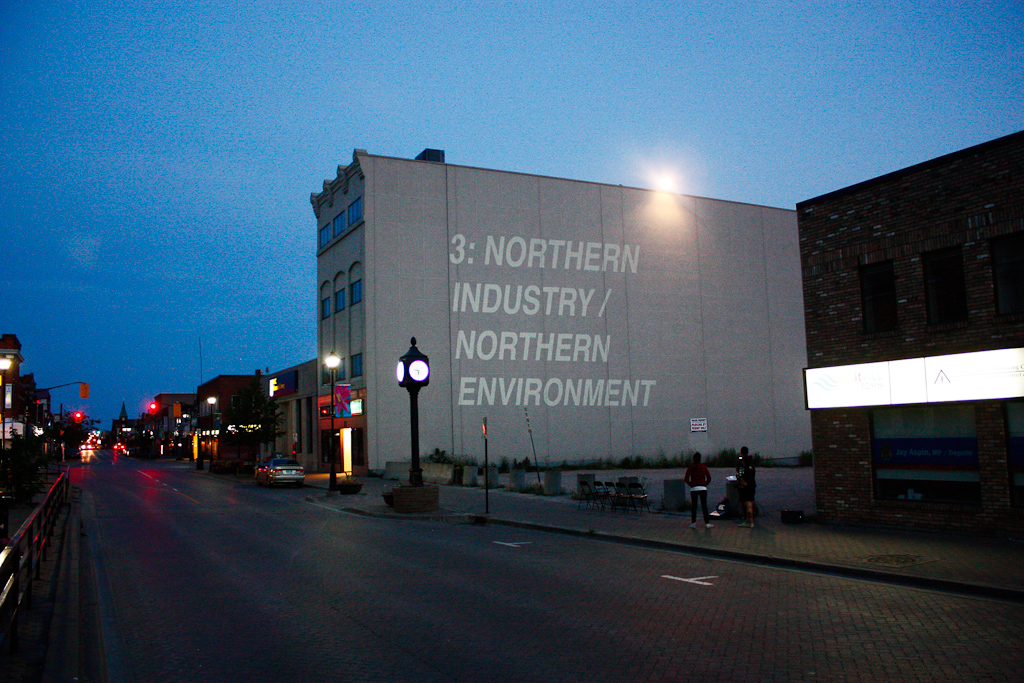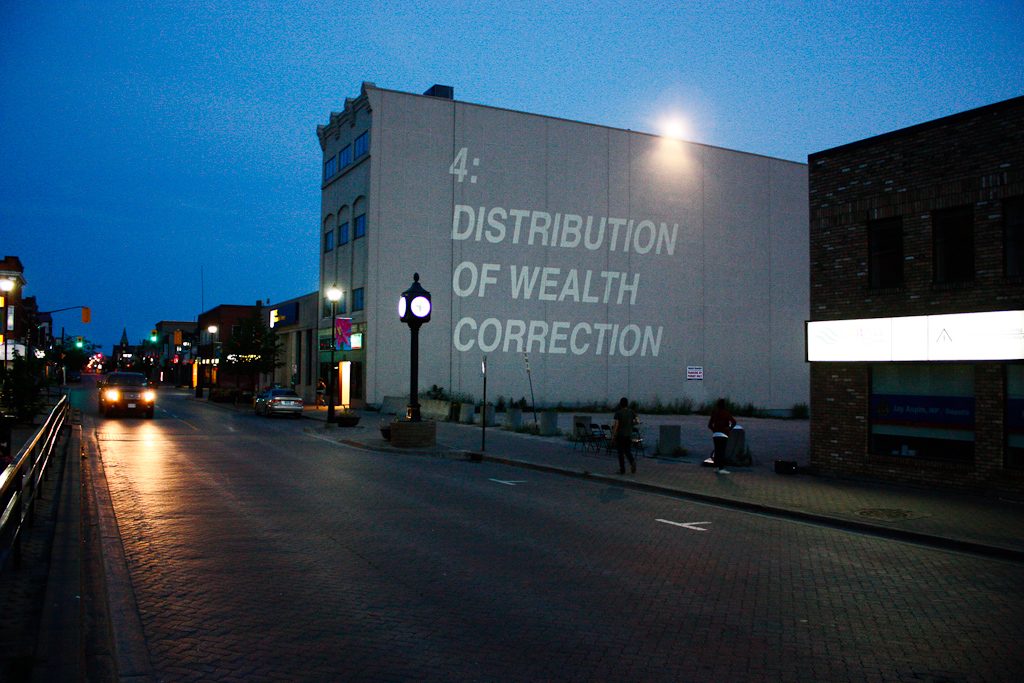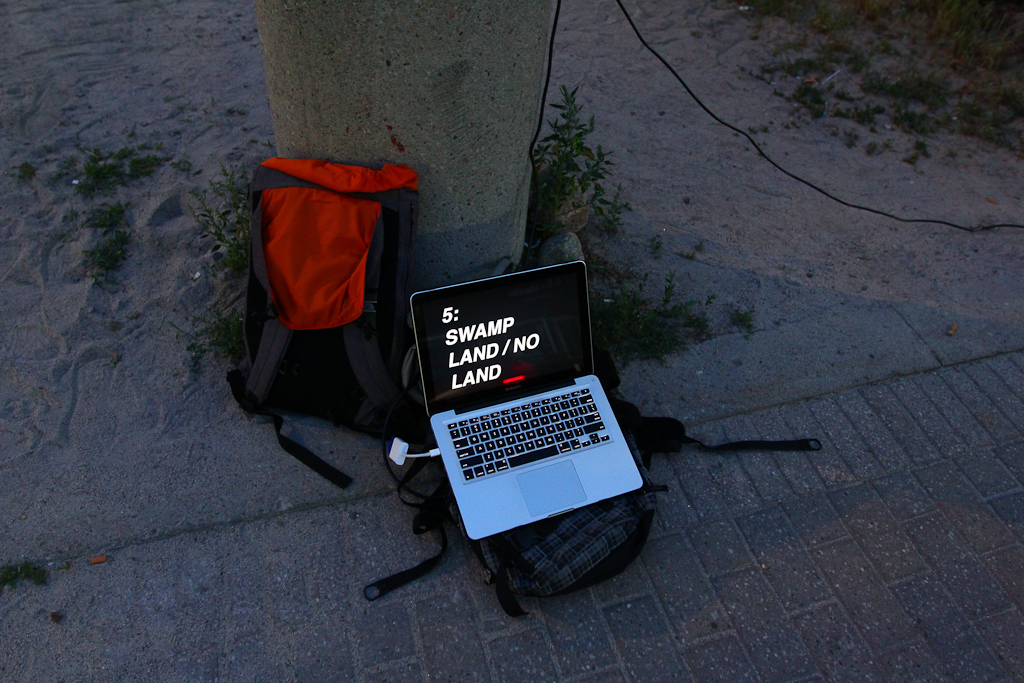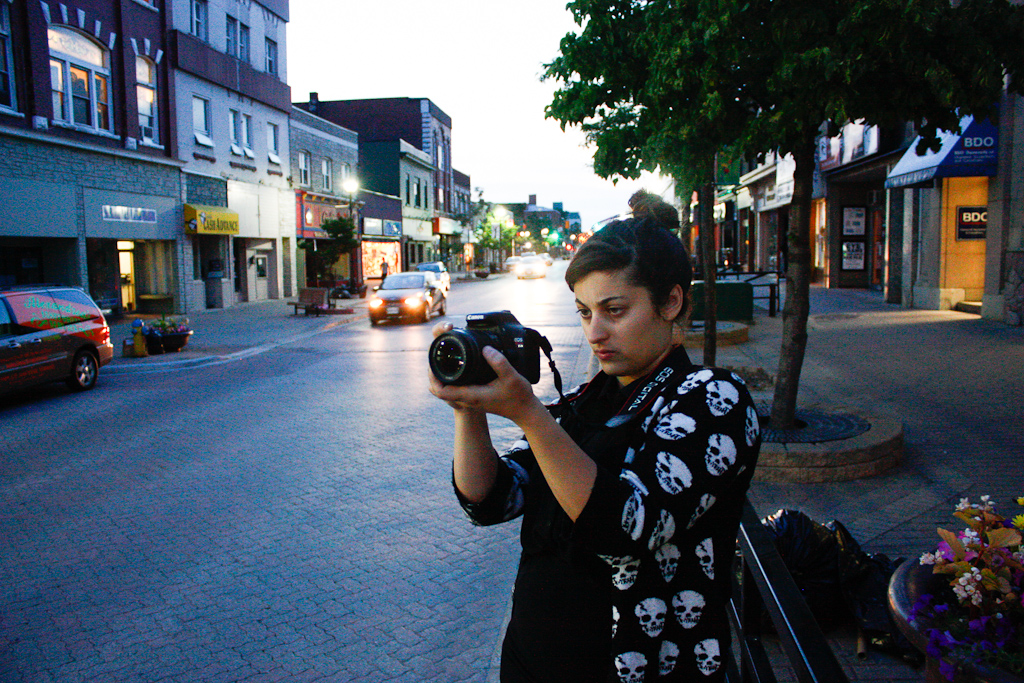 Rosina documented with a ton of video — can't wait to see it!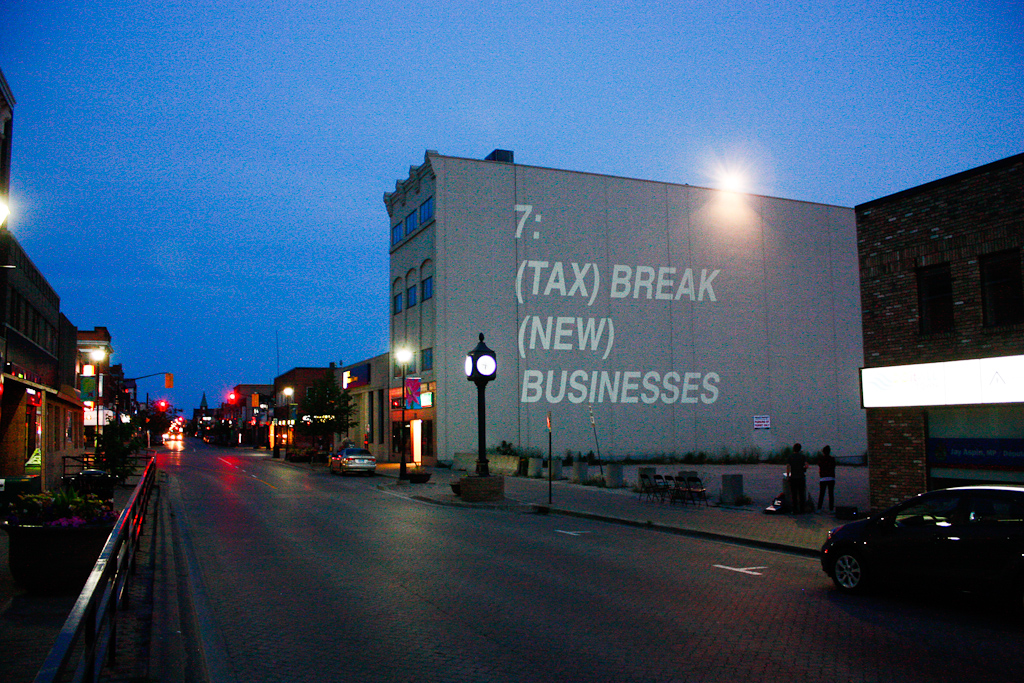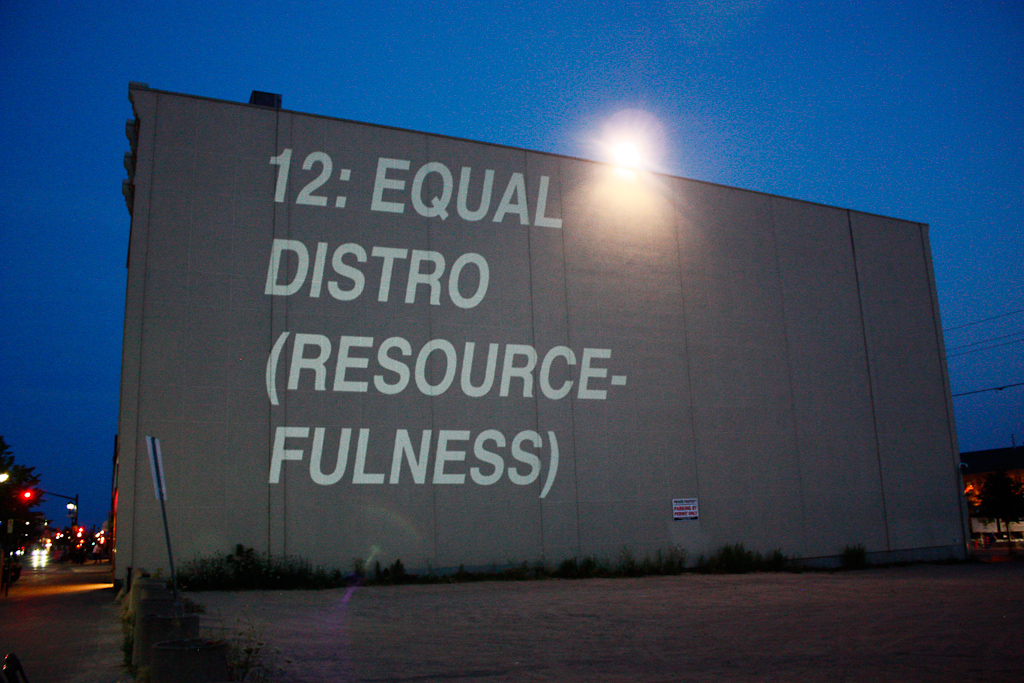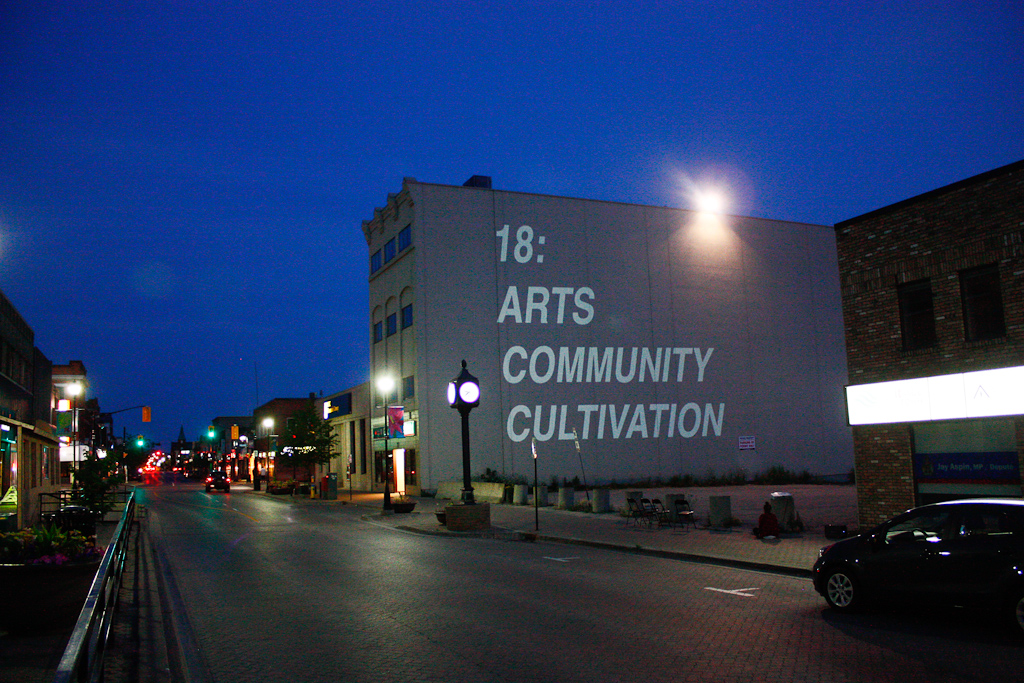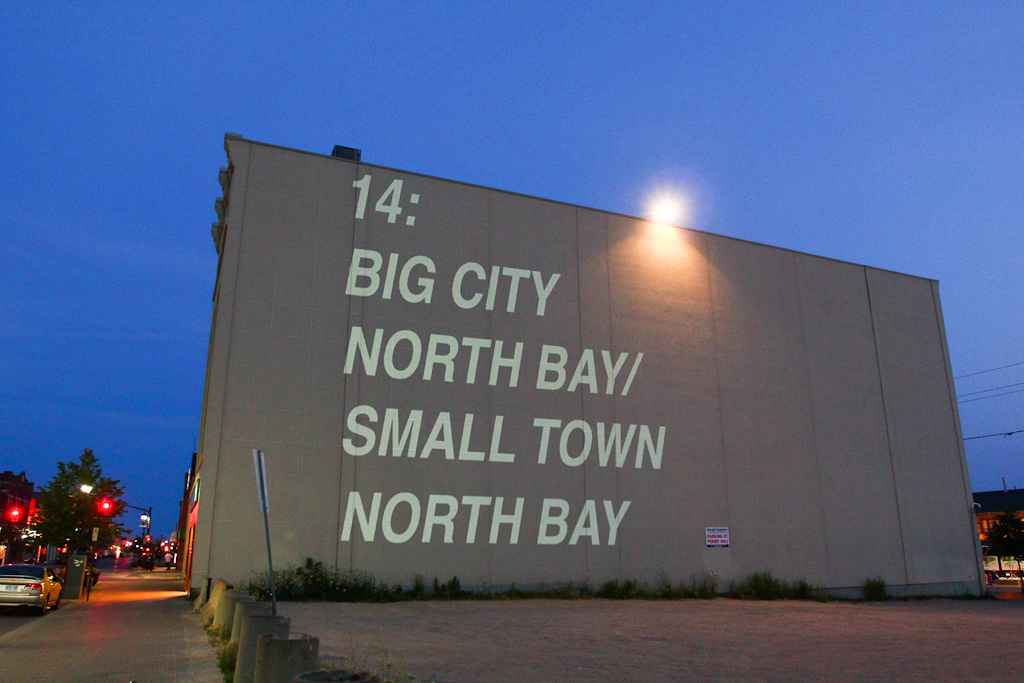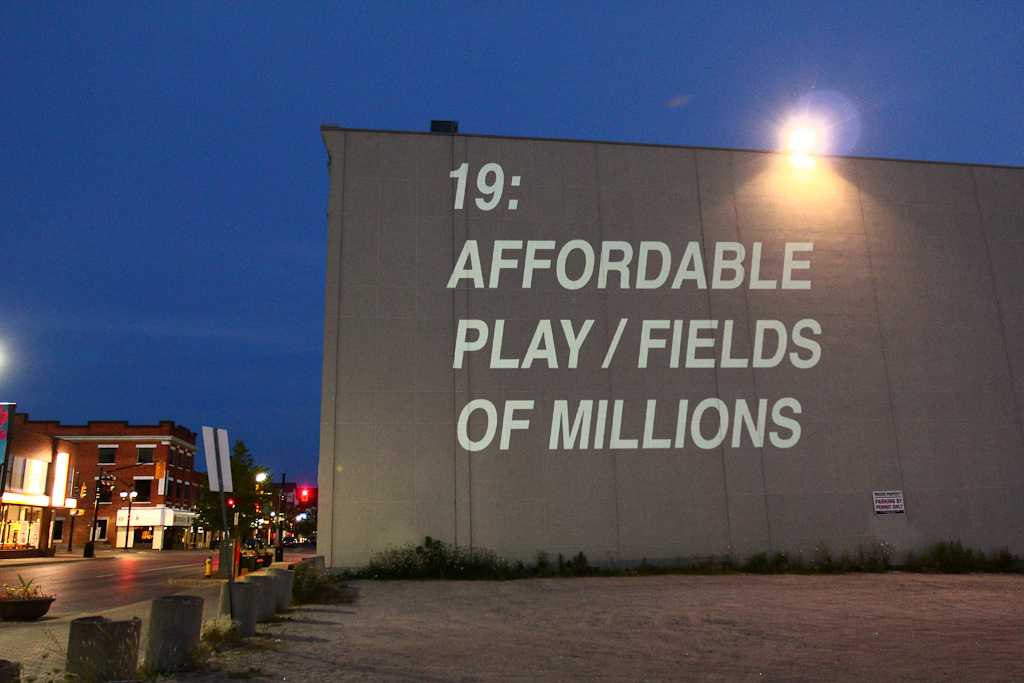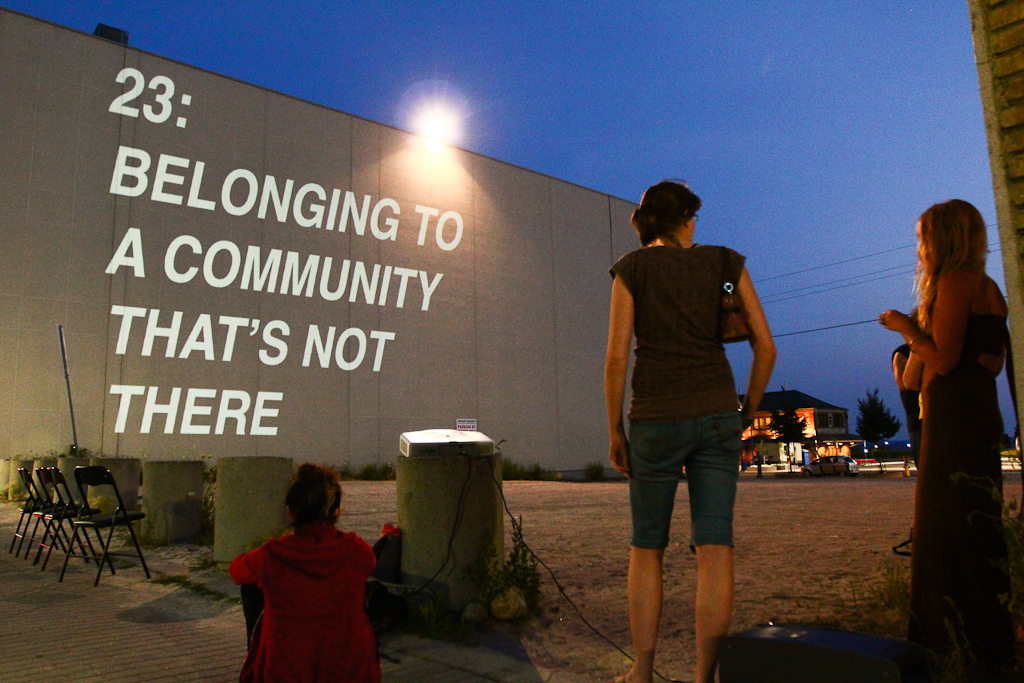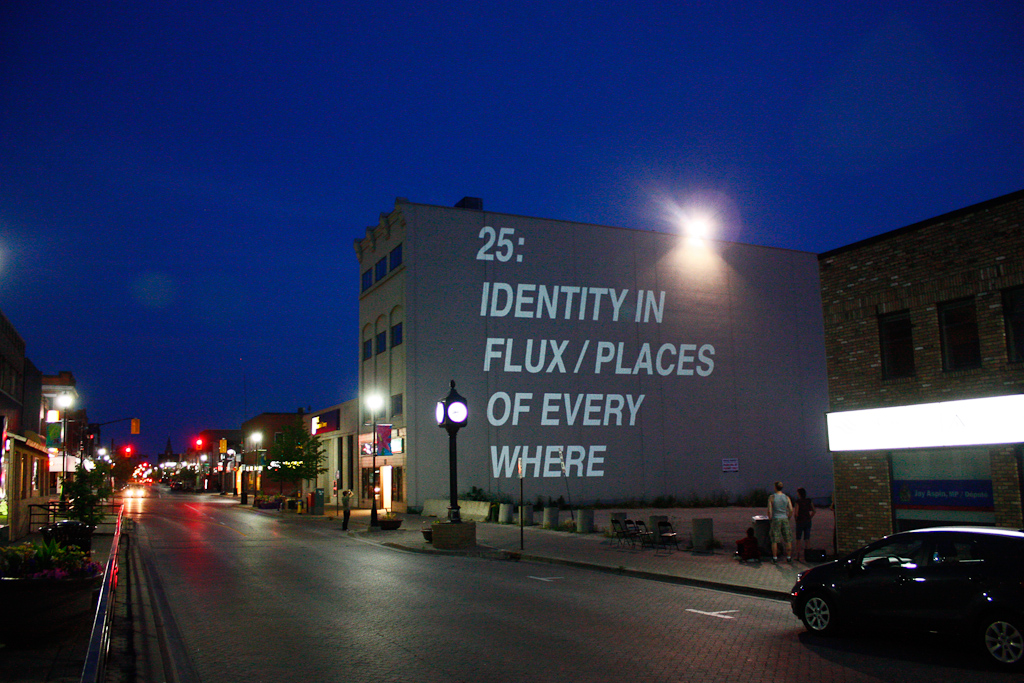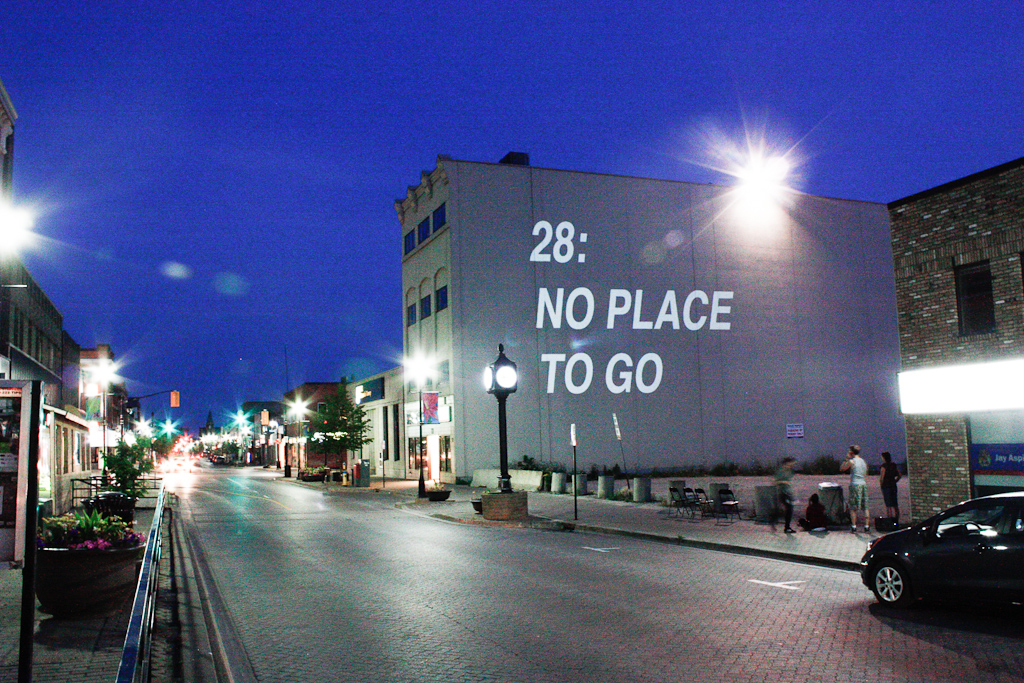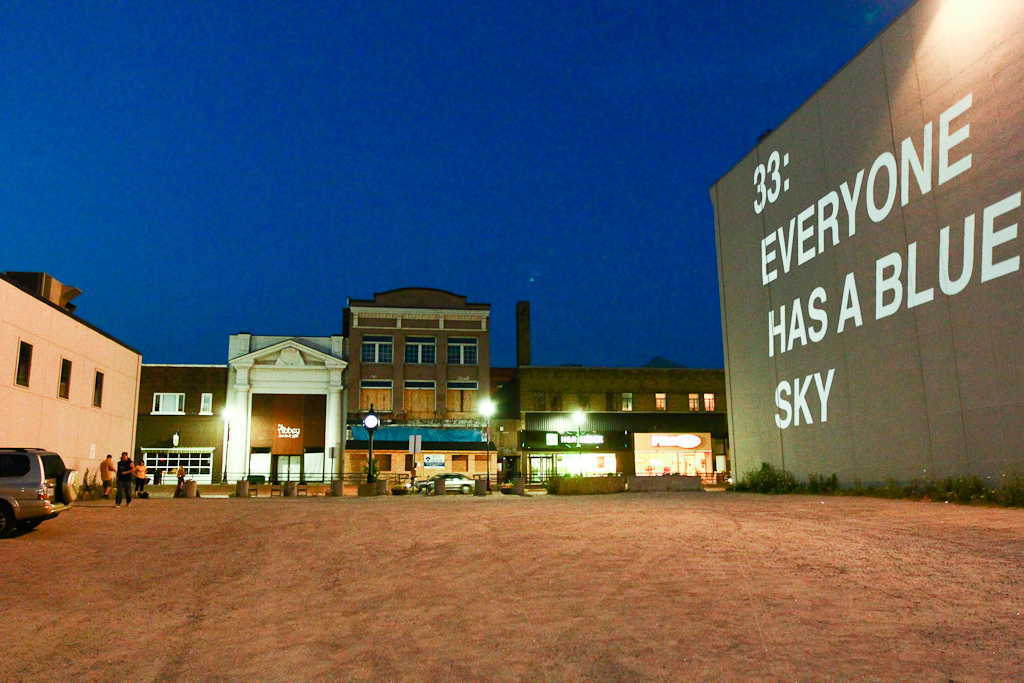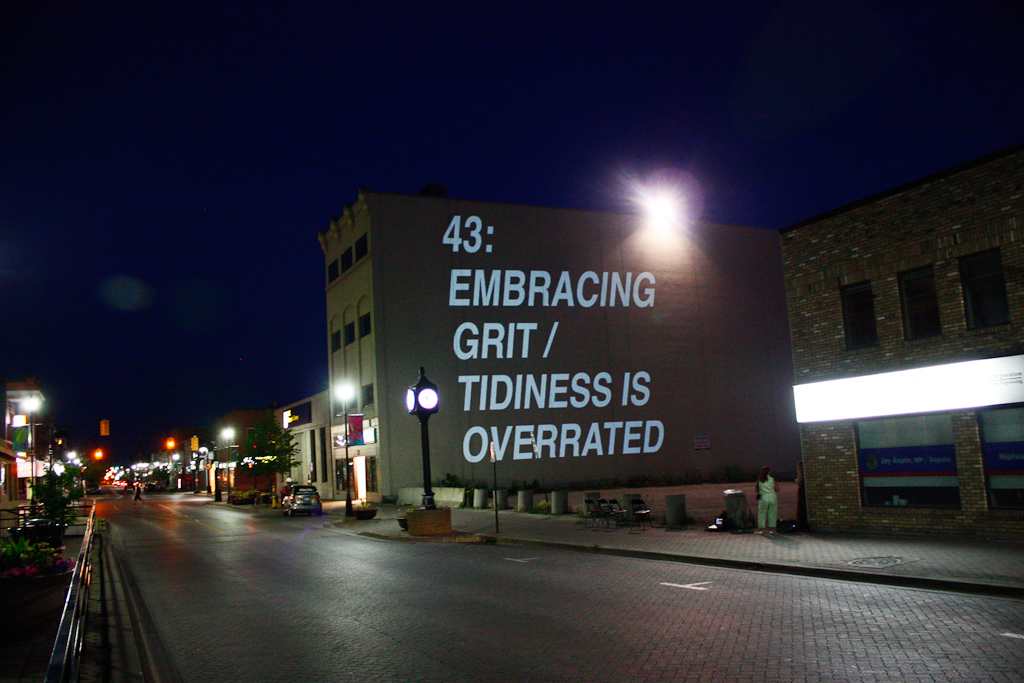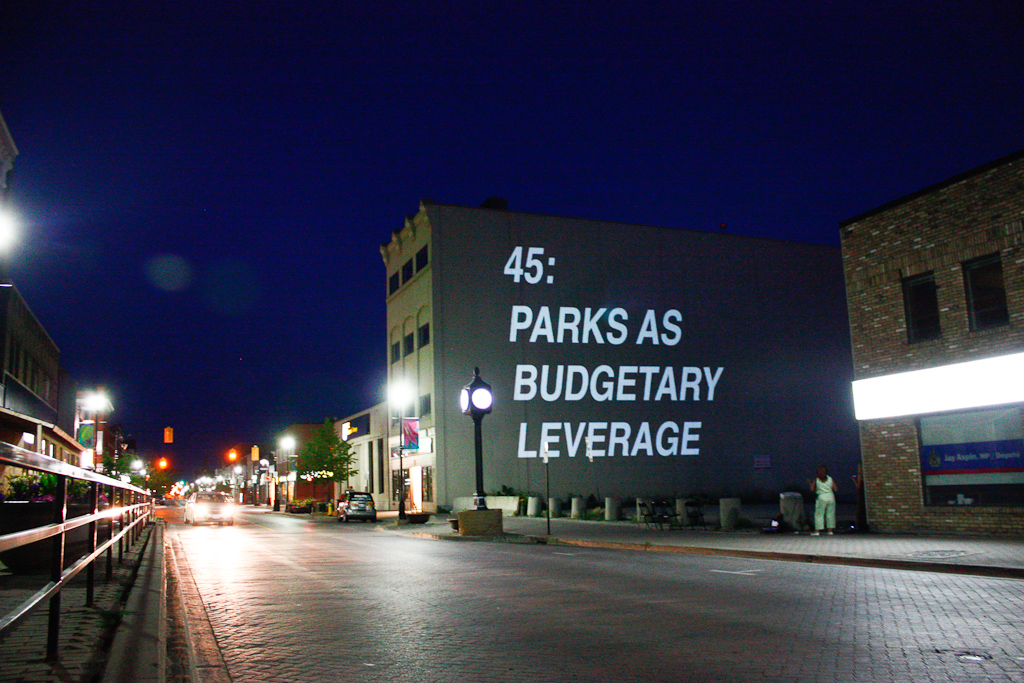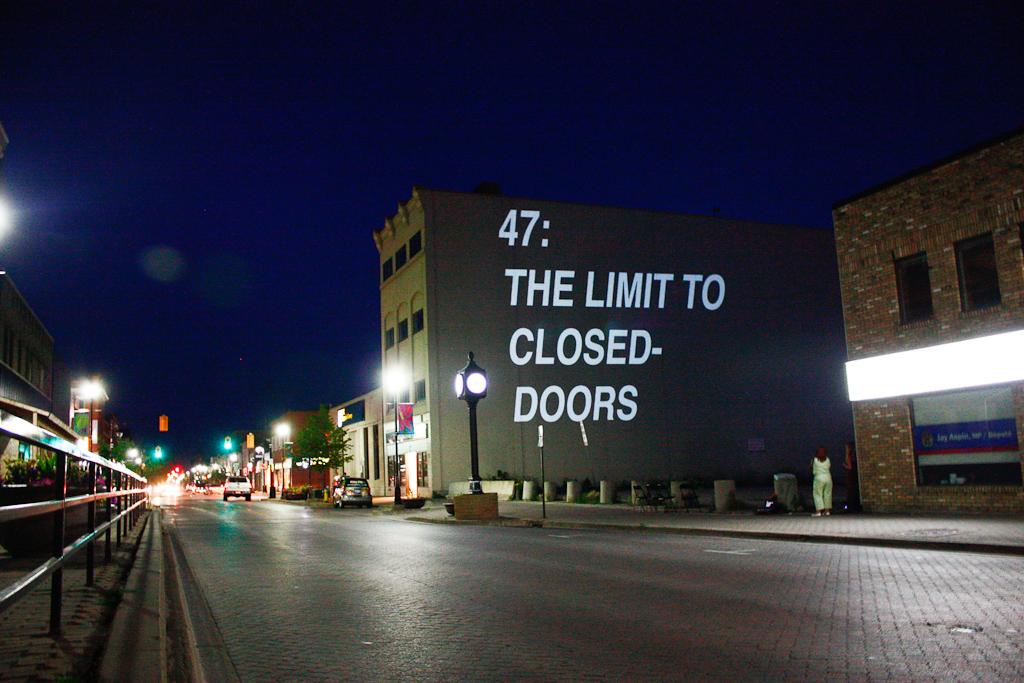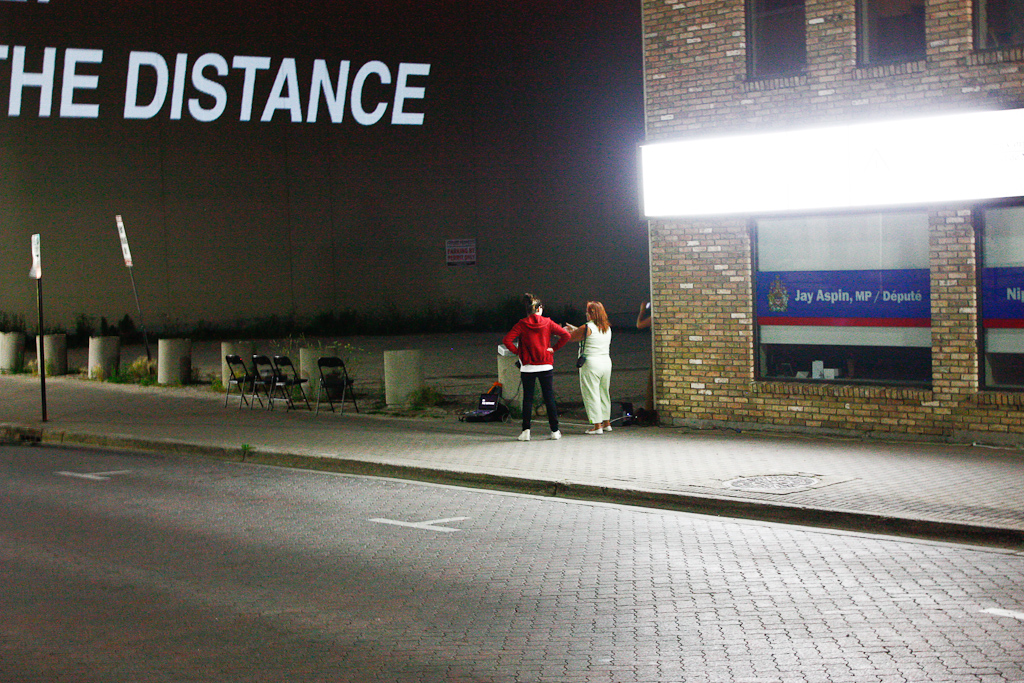 Danielle watched the gear and struck up conversations with passersby — and this is one of the best reasons to do this kind of work — it creates this really great entry point to conversations we wouldn't have otherwise had.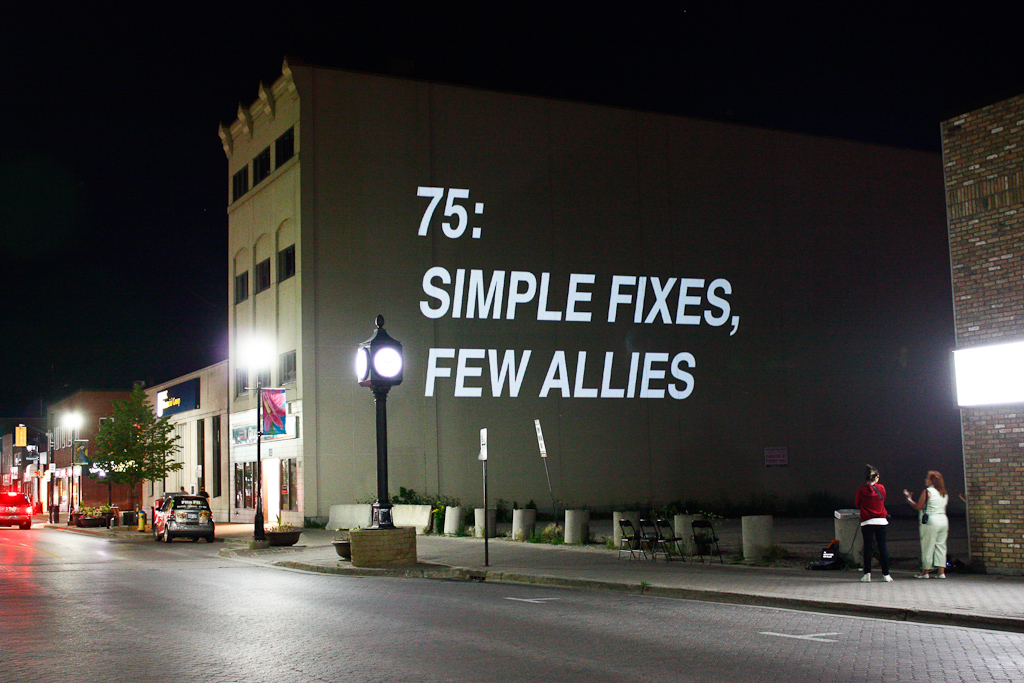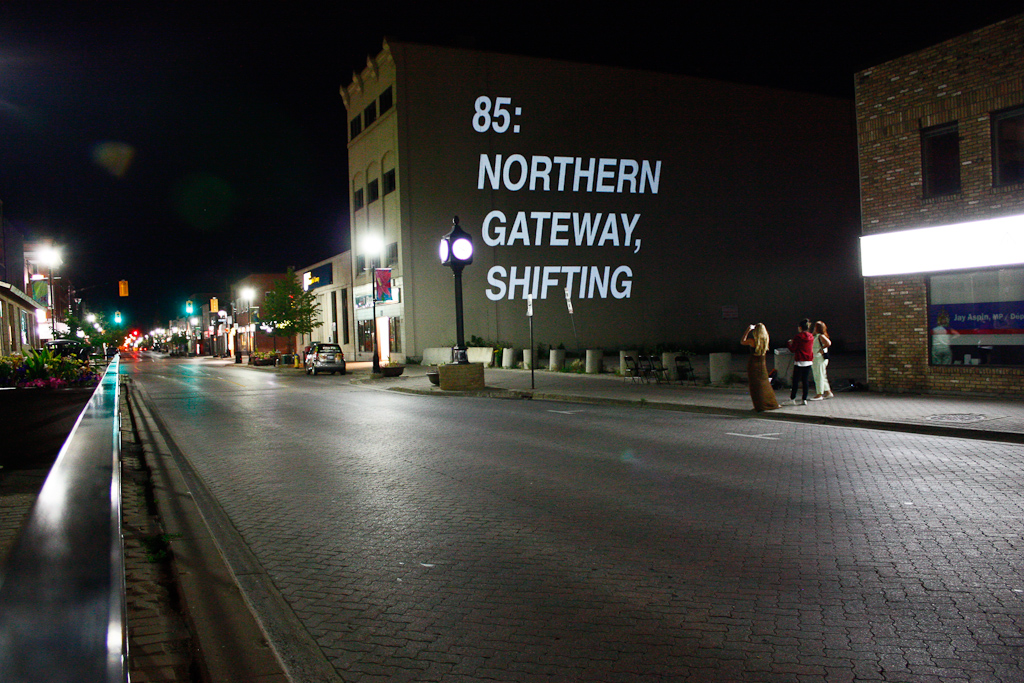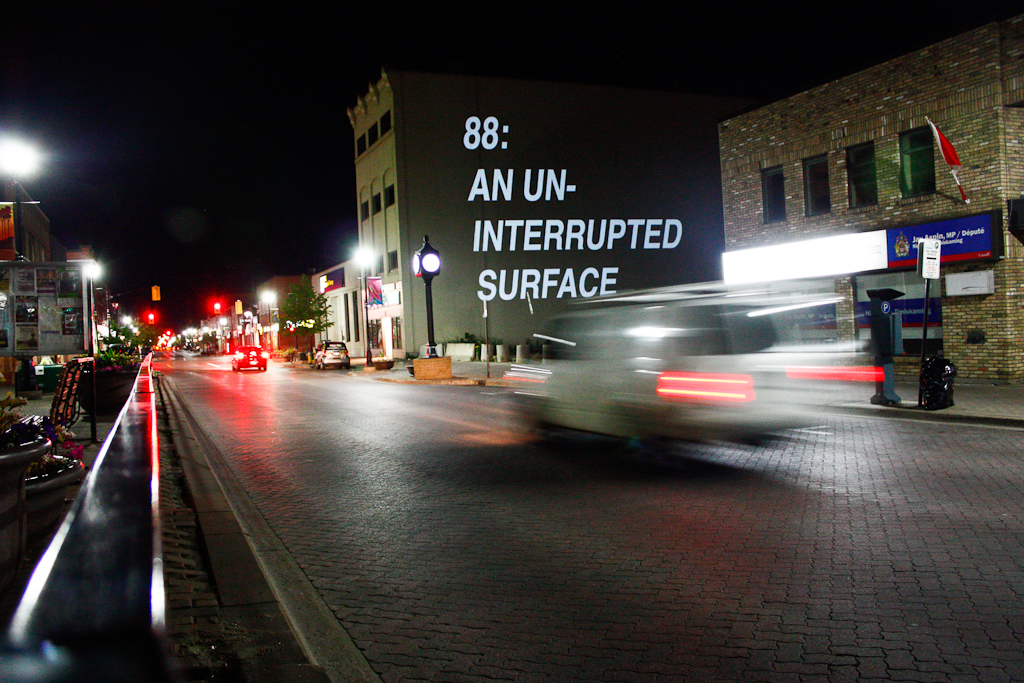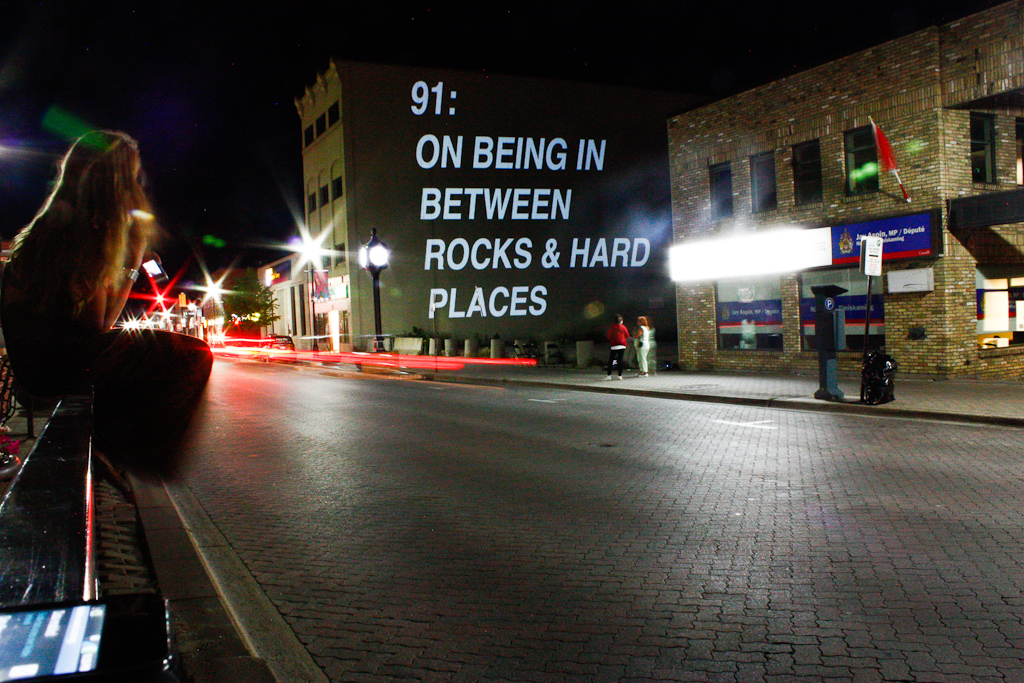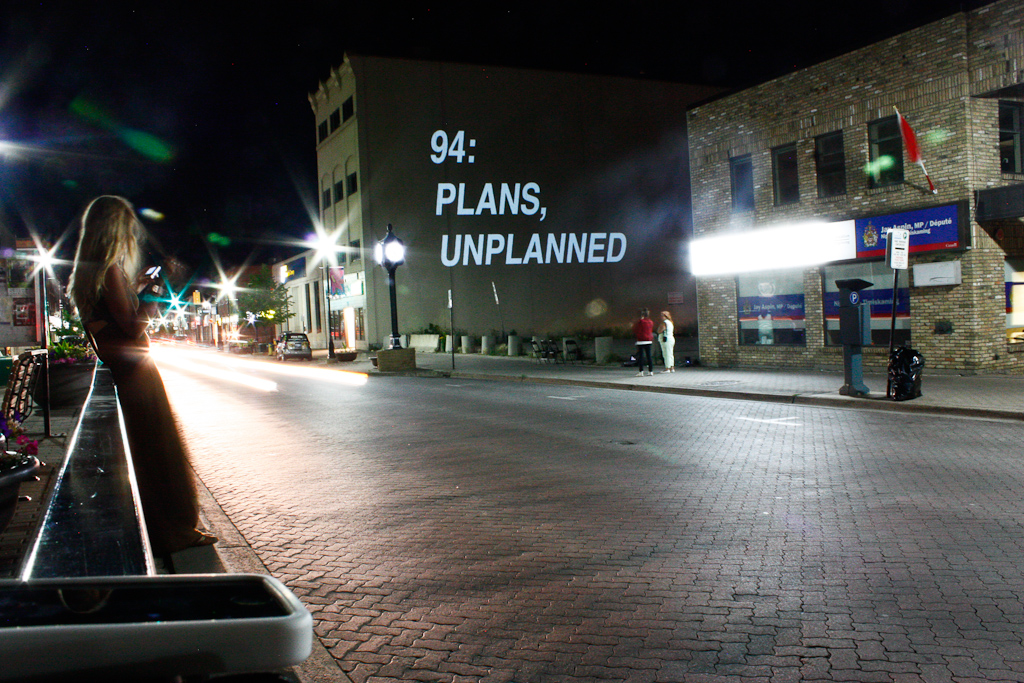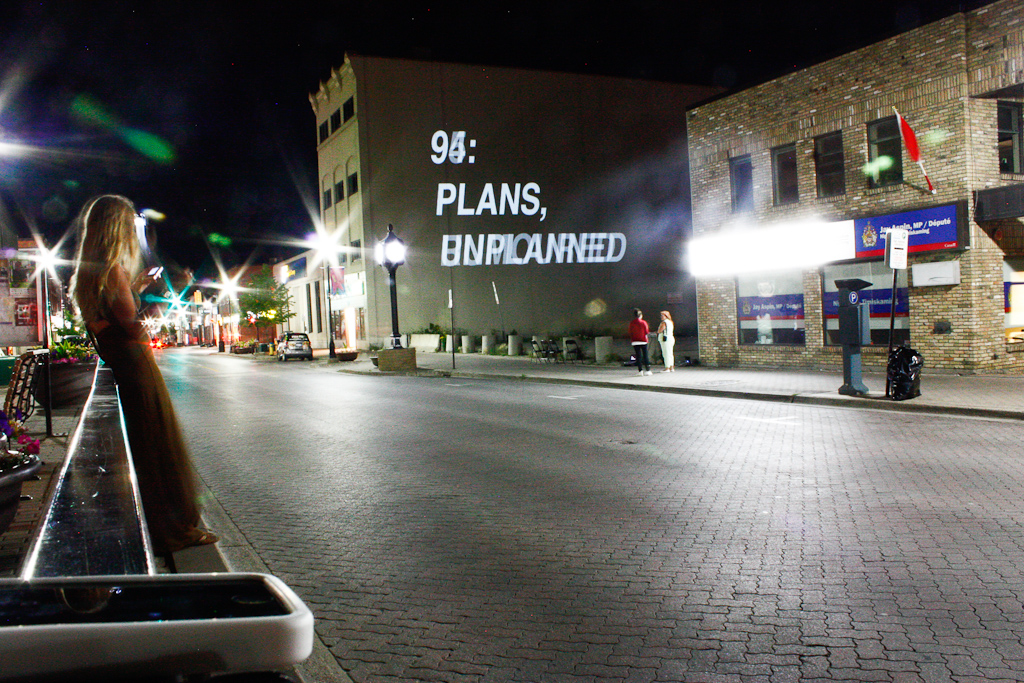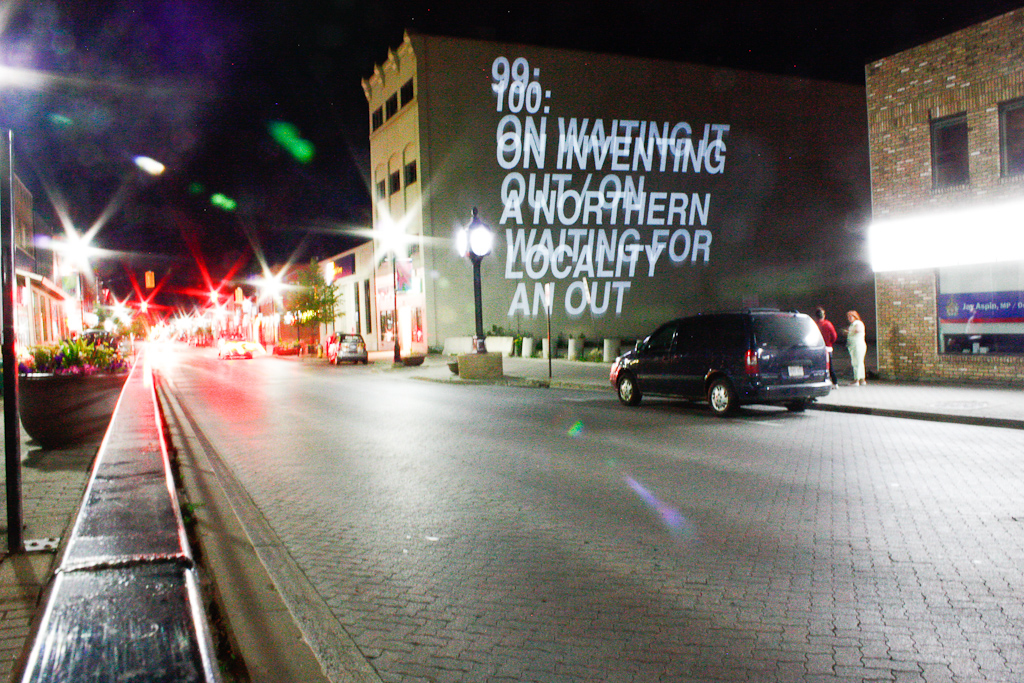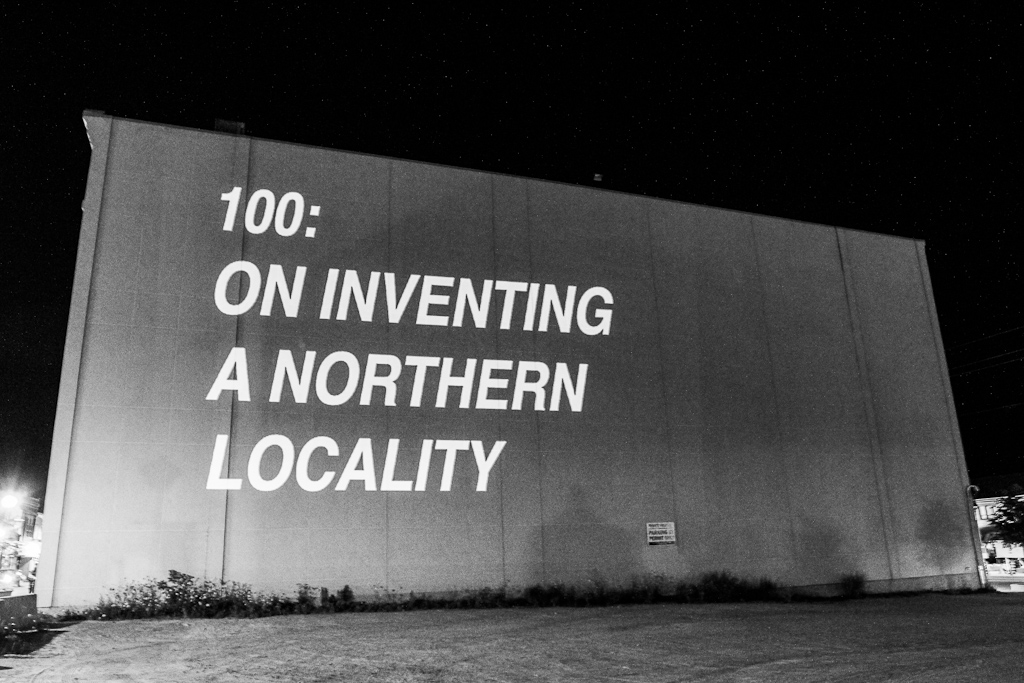 As the projection wrapped up about an hour later, we did a few improved slides based on some conversations we had with folks passing by.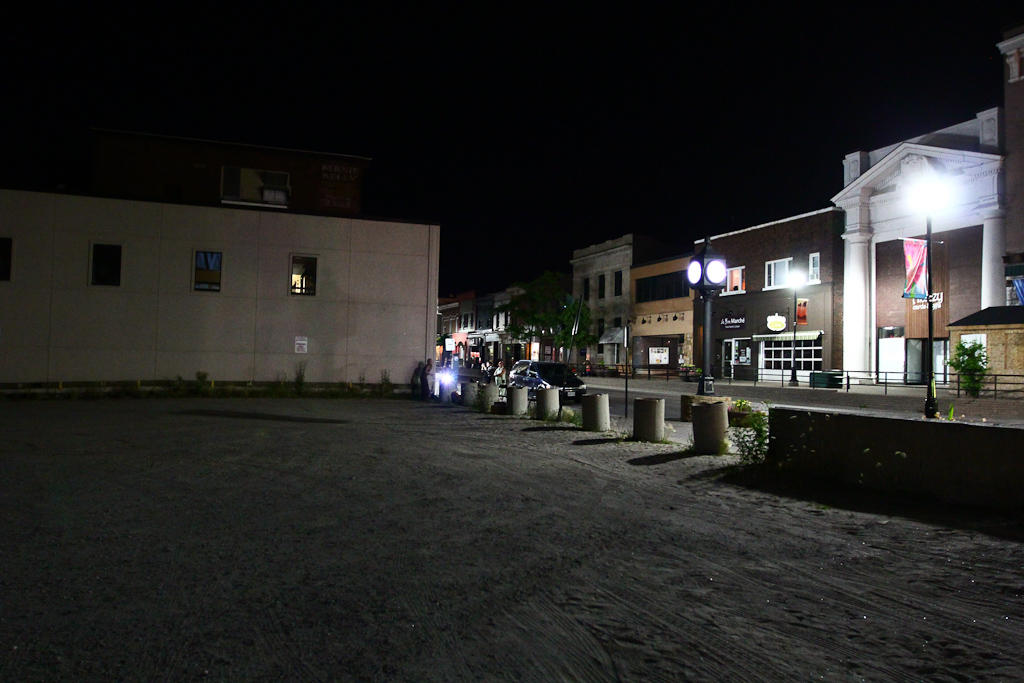 Our setup from the edge of the parking lot, on the sidewalk in downtown North Bay.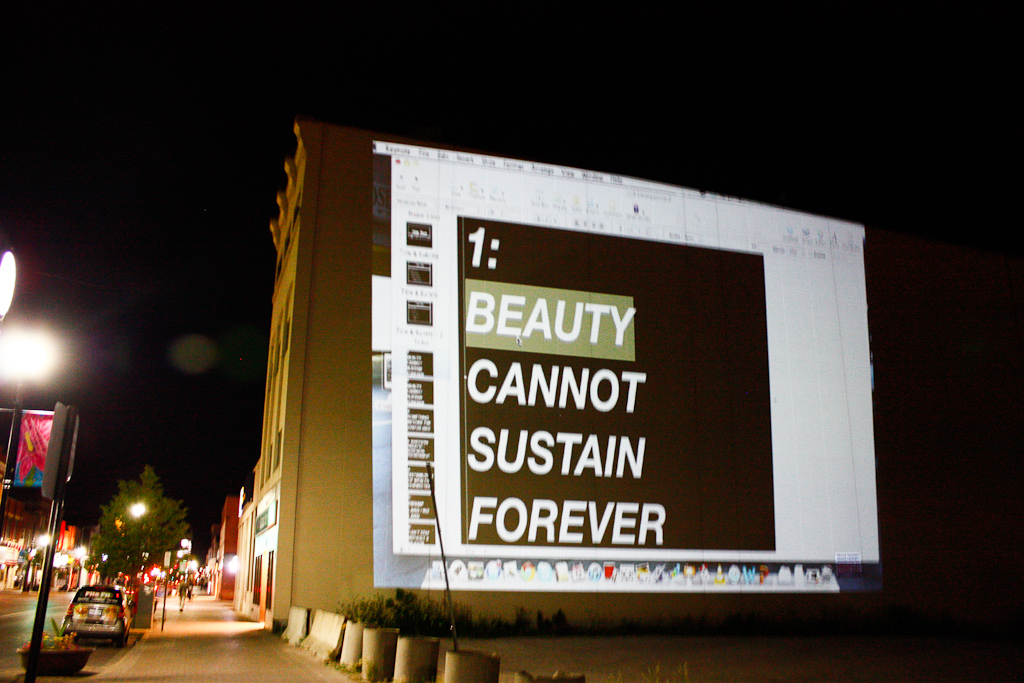 Quick changes / additions in Keynote.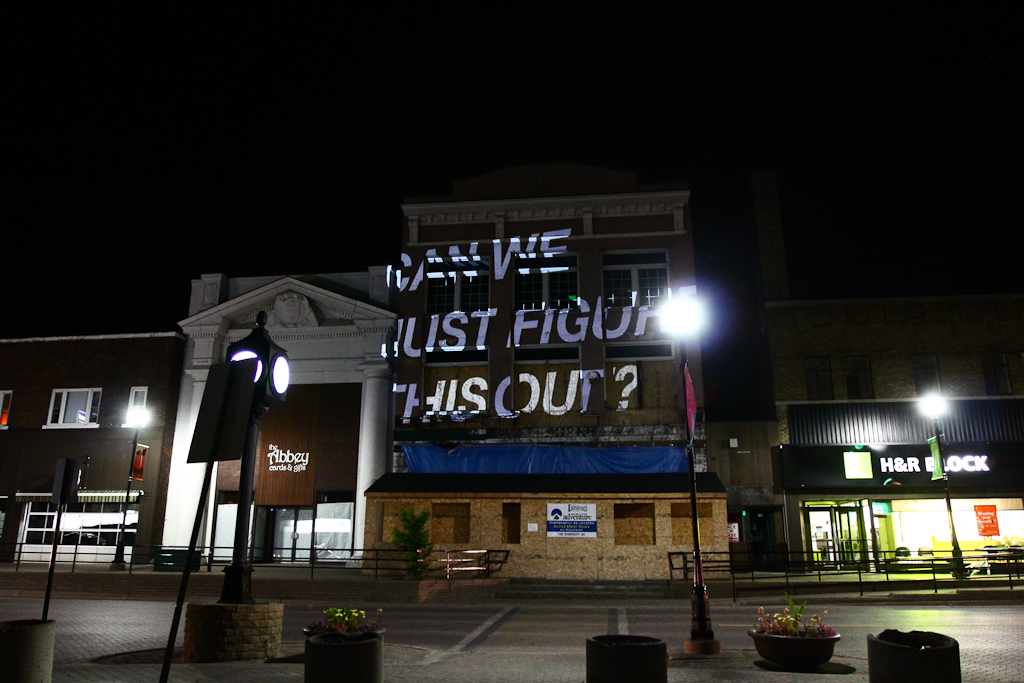 Then turning our focus across the street for a few minutes.
We had a really great week in North Bay and we're so excited to start working on the exhibition for September. Huge thanks to Clayton, Eric, Robyn and Kathleen at White Water, and to everyone who came out to our walk, workshops, or talked to us during the projection!