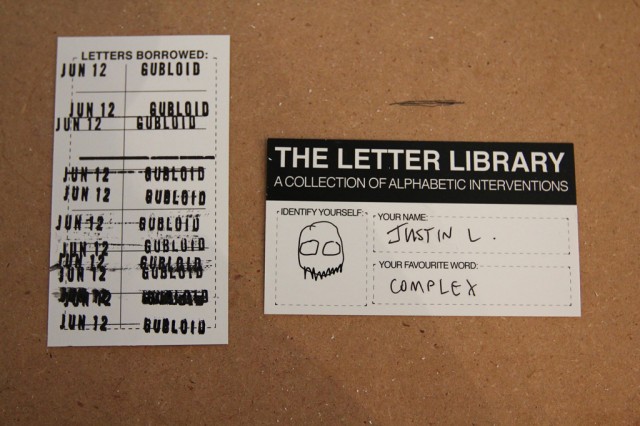 From yesterday afternoon — testing the stamp that Rosina set up and the cards we just got back from the printers.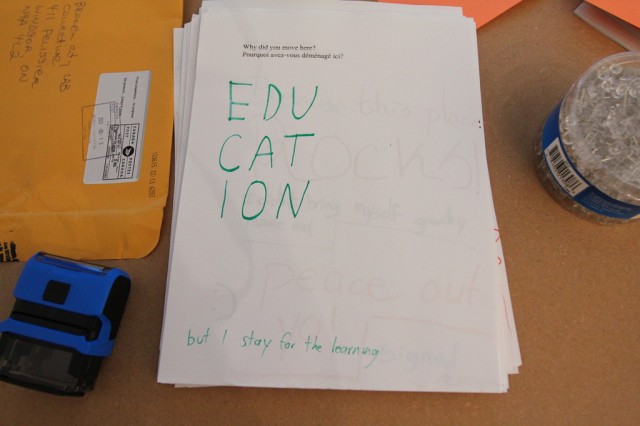 We also got a fun package from Hamilton Artist Inc. that included some of the "questionnaires" we did from the last art crawl.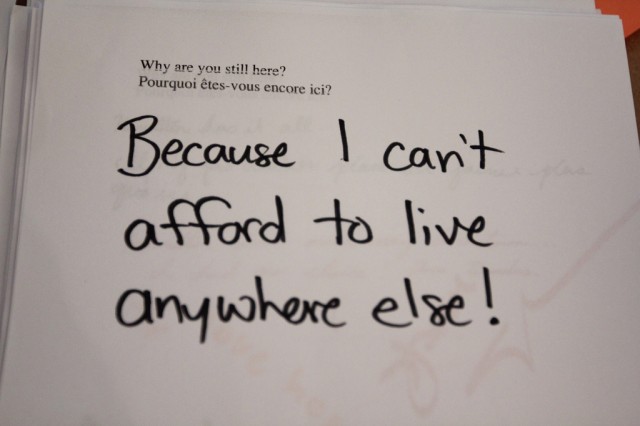 These will eventually make their way into our forthcoming publication.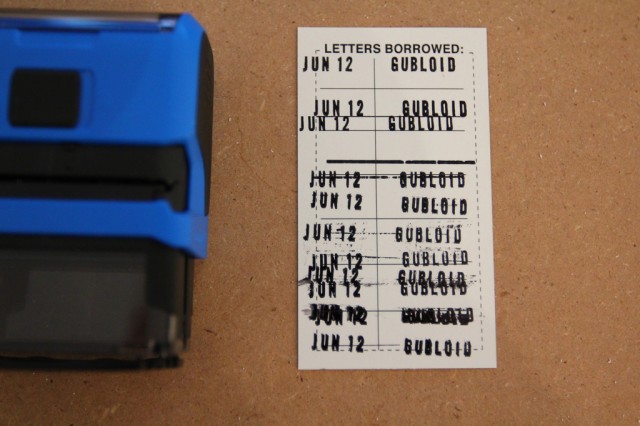 Detail, stamp test.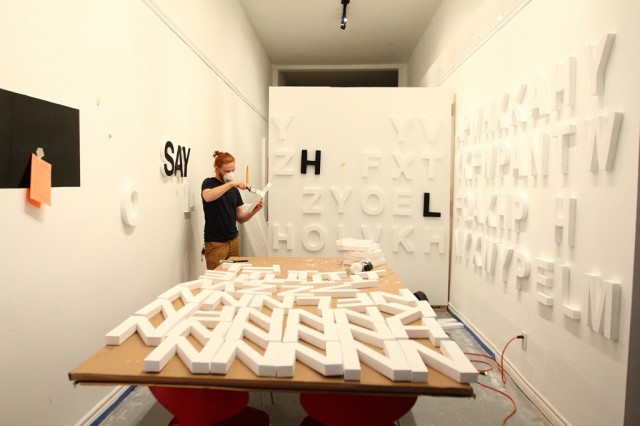 Yesterday afternoon, Kevin and I tackled painting the letters, while Hiba cut some more. Into the evening, news came that Kevin had finished cutting all the letters!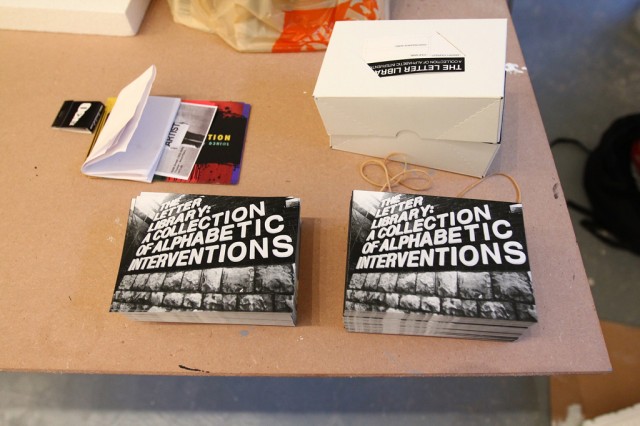 Make sure you pick some of these up on Thursday, ok?