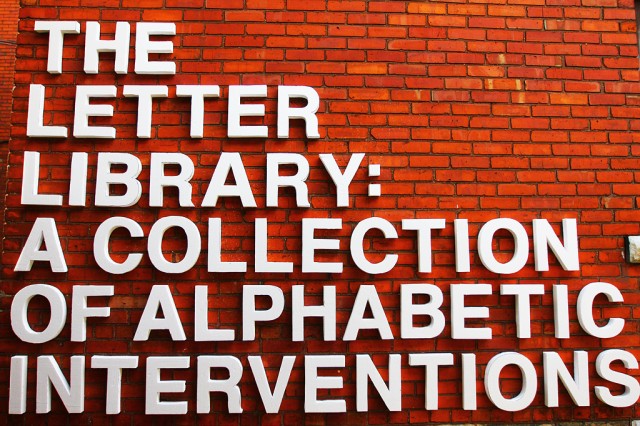 Save the Date: June 21st, 2012 at 7pm
CIVIC SPACE (411 Pelissier St, downtown Windsor)
On June 21st at 7pm, we'll be kicking things CIVIC SPACE with the Letter Library (A Collection of Alphabetic Interventions). This open community project invites anyone and everyone to come borrow from our letterset to caption the city around them.
With Windsor at the edge of so many transitions, how might we collectively reclaim and create our own public narratives about the future of our city through this playful intervention?
Anyone participating will be issued a Letter Library Card and will able to sign out 12″ 3D letters from our collection to create their own temporary installation, document it with one of our single-use cameras, and ultimately help to build an archive of new captions for the city's build environment.
More soon.