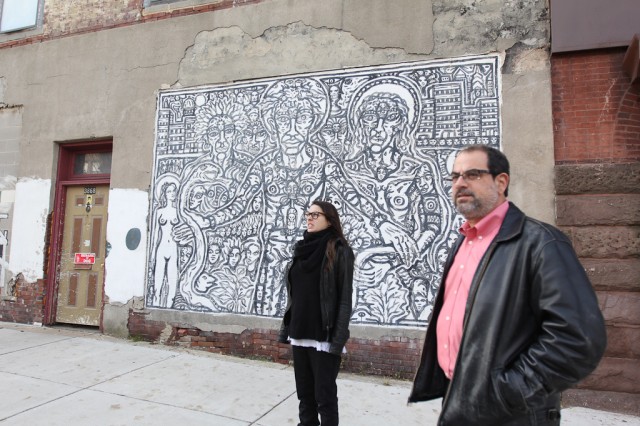 Danielle and I went to Philadelphia to catch up with Mural Arts as we begin to work through some potential project ideas. It was a quick couple of days running around Philadelphia with our awesome host, Todd Bressi (above), looking at other Mural Arts projects and getting to meet a lot of incredibly great staff, artists, and community members. We also gave a public presentation that was followed by a lot of really, really great conversation (thanks to Phillyworks for co-hosting this!), and helped us to think through the basic elements of this project a bit further.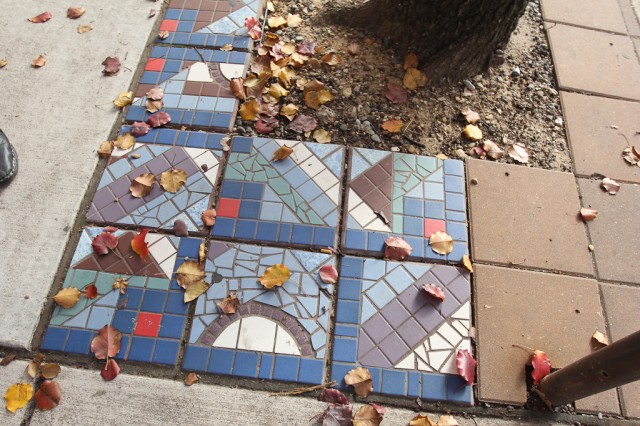 This post isn't really meant to be an articulation of the project or even an entirely complete record of what we saw and did, but rather a reference point for ourselves as we continue to move project ideas forward. Above, a Mural Arts project along Lancaster Avenue in West Philadelphia.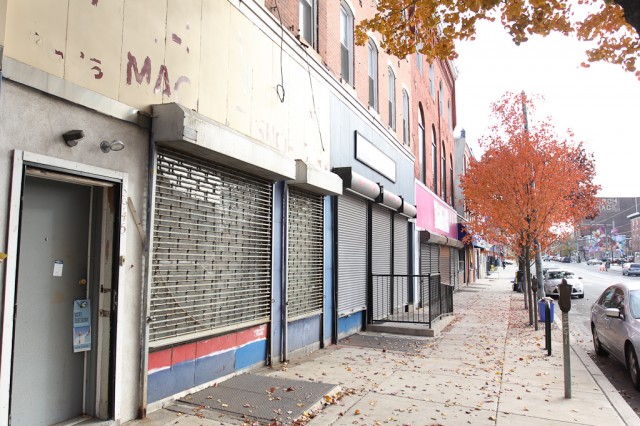 To put it simply, we're proposing a new artist residency project that connects with the amazing people at PEC (People's Emergency Center), a Community Development Corporation that has worked in the neighbourhood for 40 years. That's the broadest description anyways. The photos throughout this post are just visual references for us as we continue to work things out, so apologies for the brevity in context and captions. Above, one of the potential sites we may get to work in.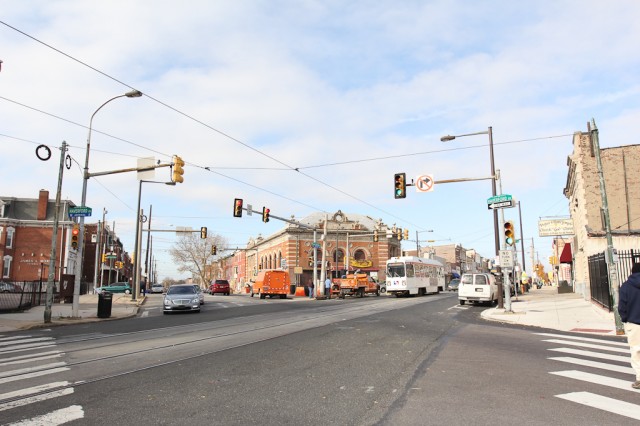 Nearby intersection.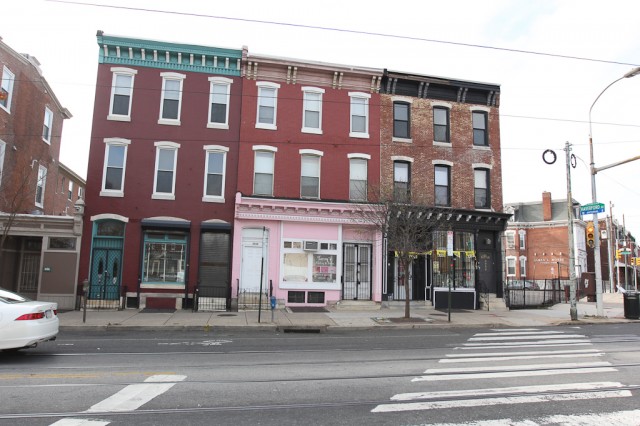 Series of storefronts.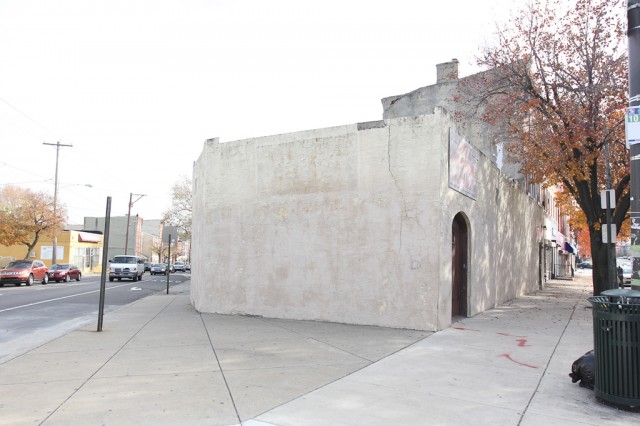 Nearby blank wall.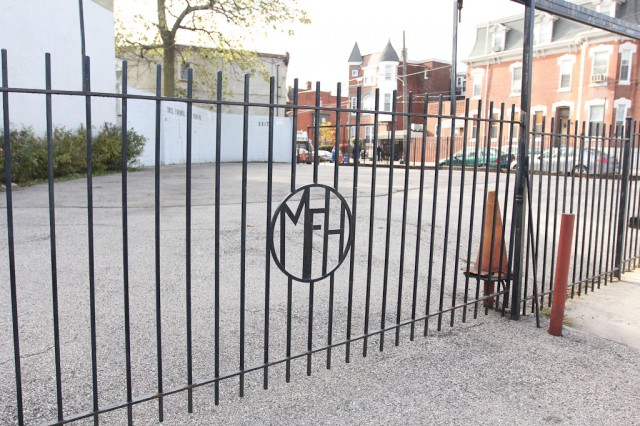 Gates.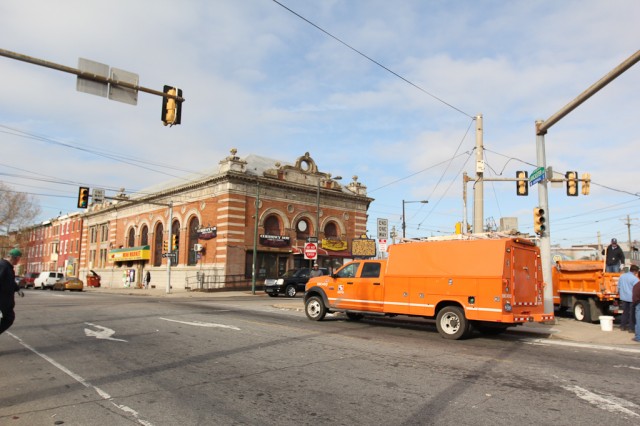 Construction around beautiful and epic architecture.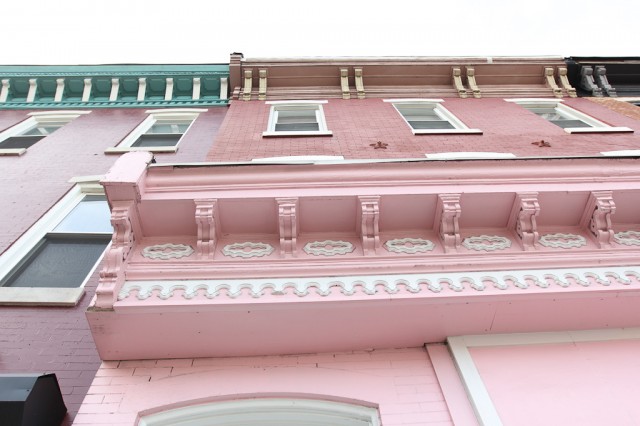 Detail of storefront facade.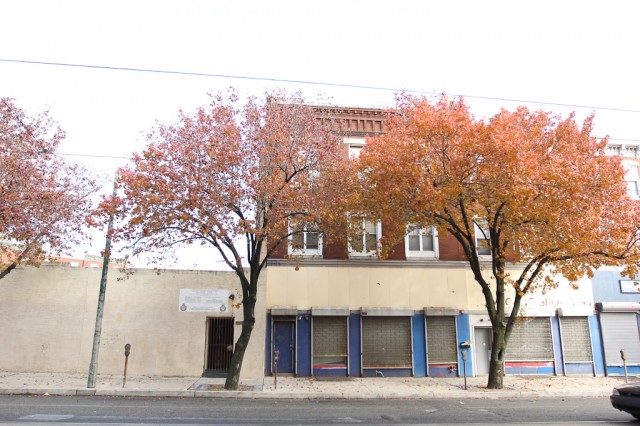 View of potential site.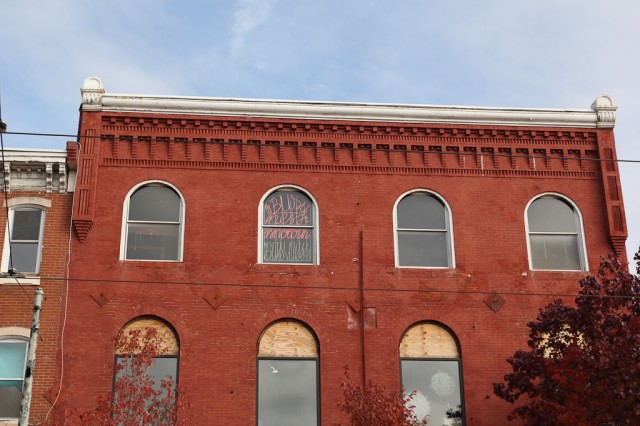 Neon window sign.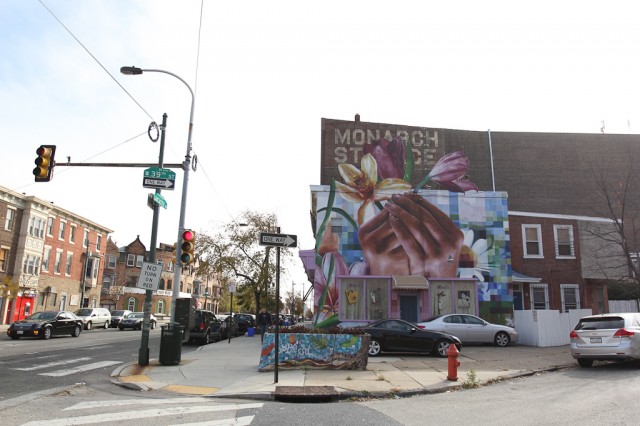 Nearby Mural.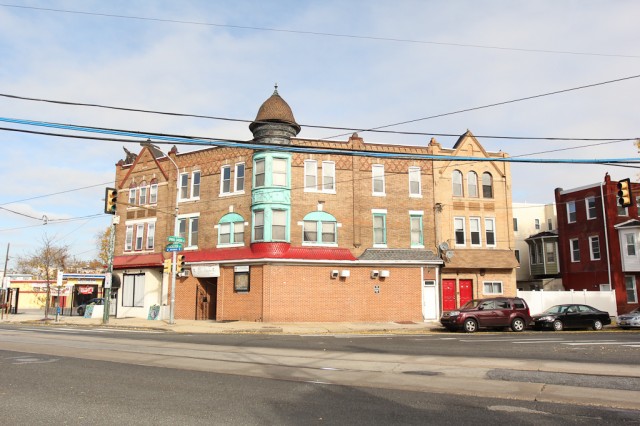 Neighbourhood architecture.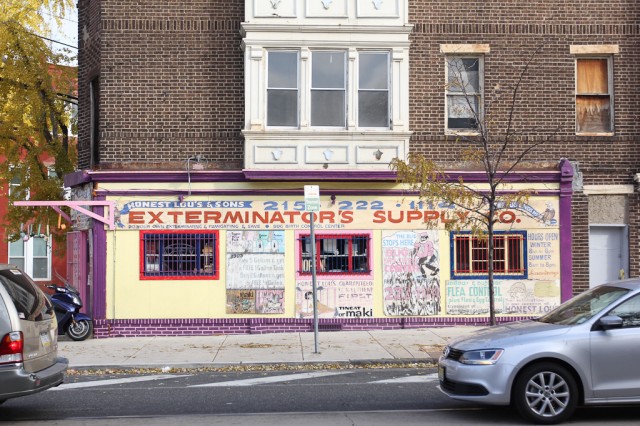 Exterminator's sign.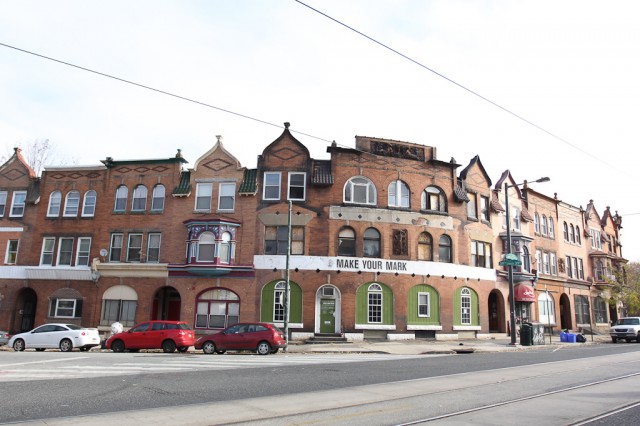 Favourite building in the neighbourhood. PEC has already done some projects out of the middle section, which I think used to be a theatre, focused on community planning – Make Your Mark.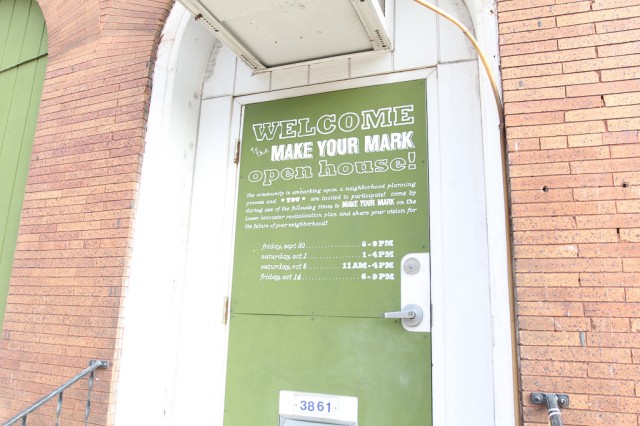 Detail of Make Your Mark open house door ad.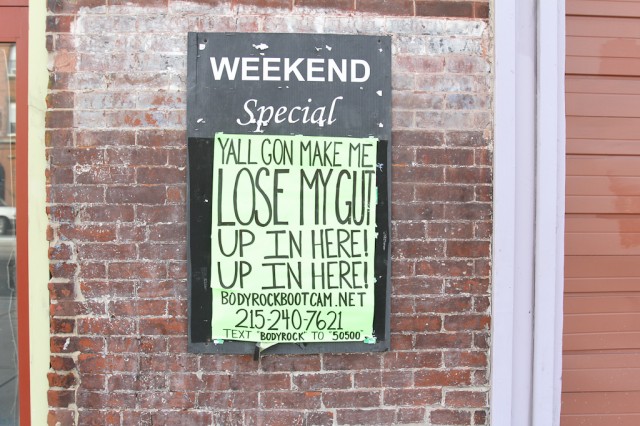 Most favourite advertisement.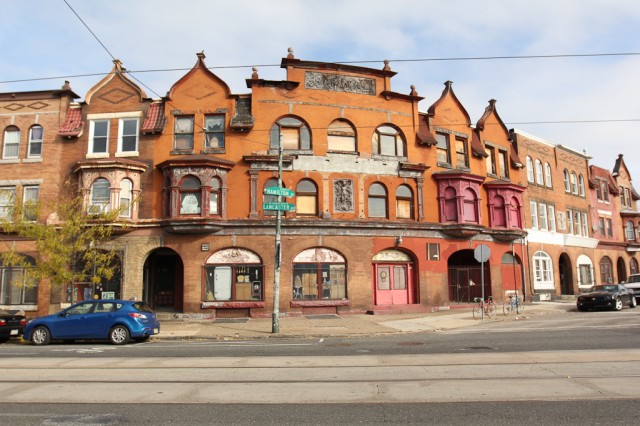 More love. PEC offered artists storefronts over the past year to create window exhibitions.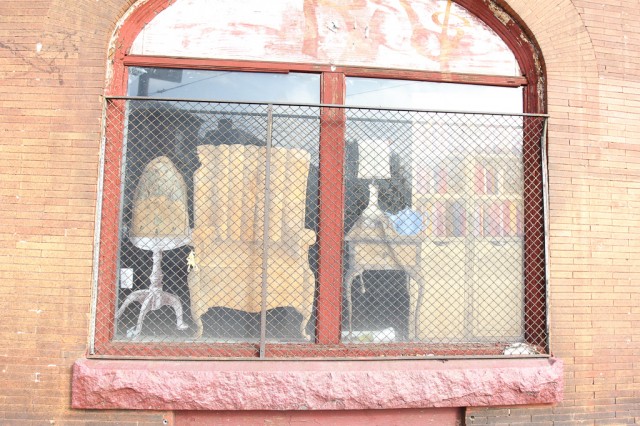 Detail of one of those installations.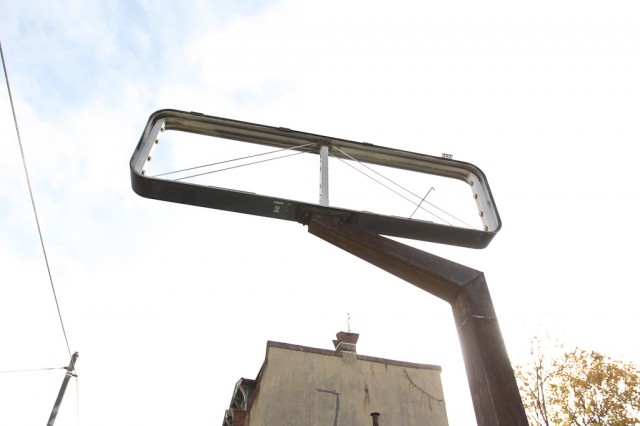 Remnants of commercial activity.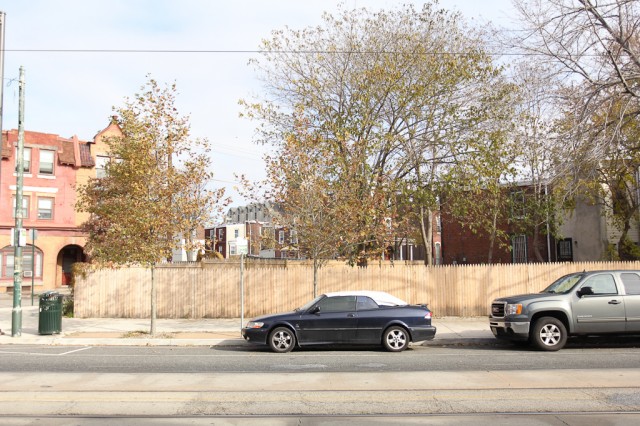 Liked this picket fence.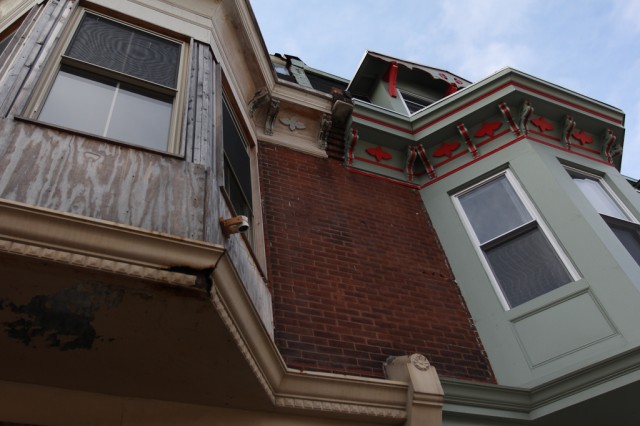 Architectural details.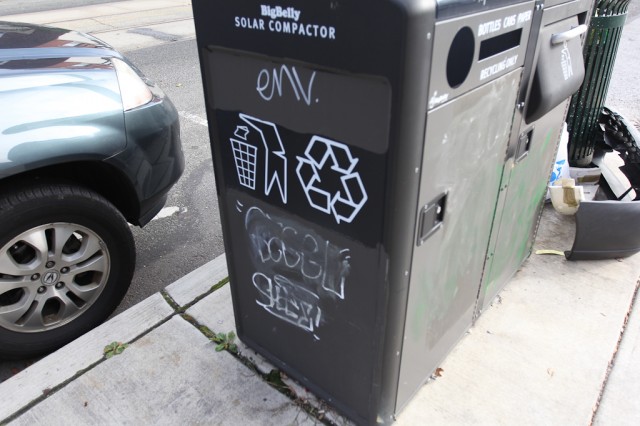 Chalkboard paint applied to recycling containers.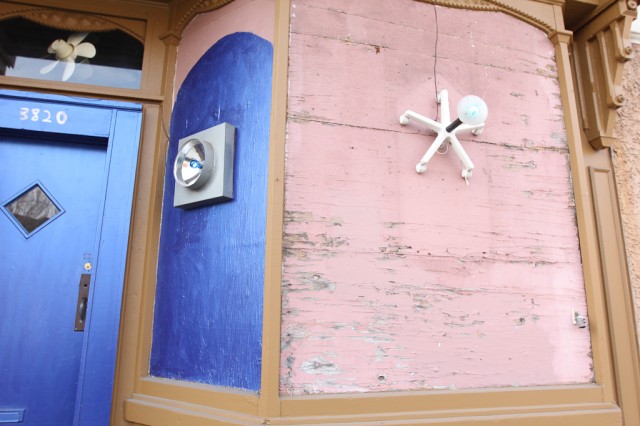 Art installation.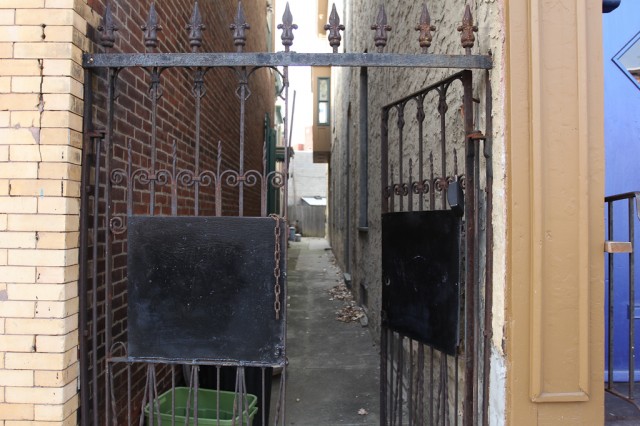 Iron gate between apartments.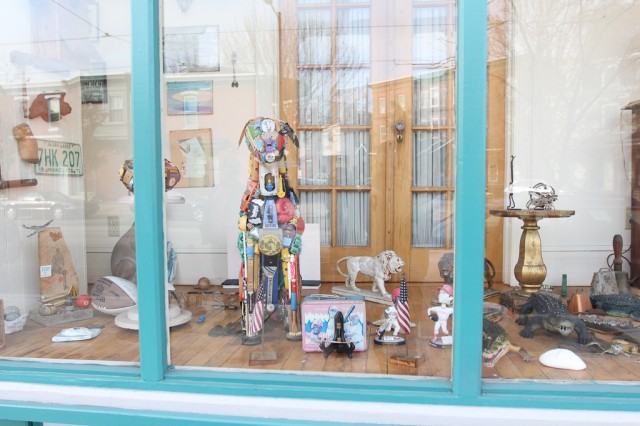 Window art installation.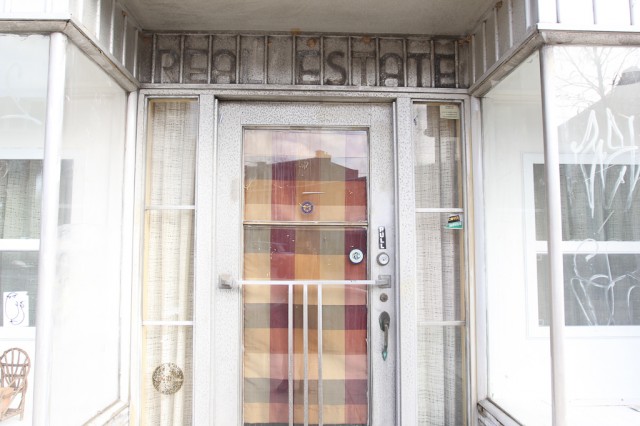 Old Real Estate office, I think.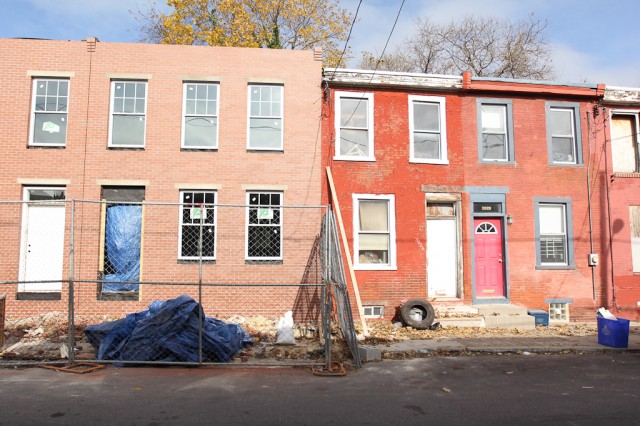 PEC's new construction (in-fill on left) alongside older area homes.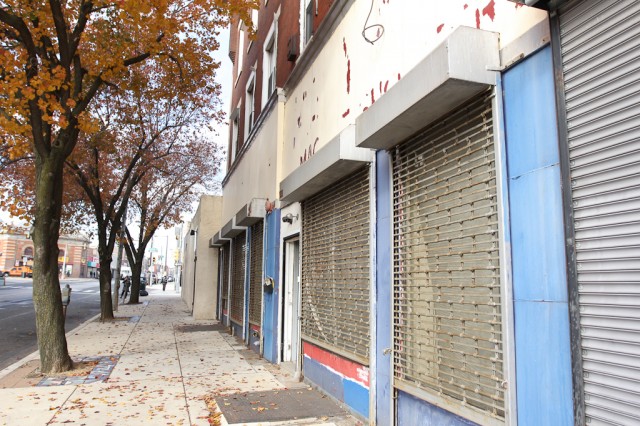 Potential storefront site.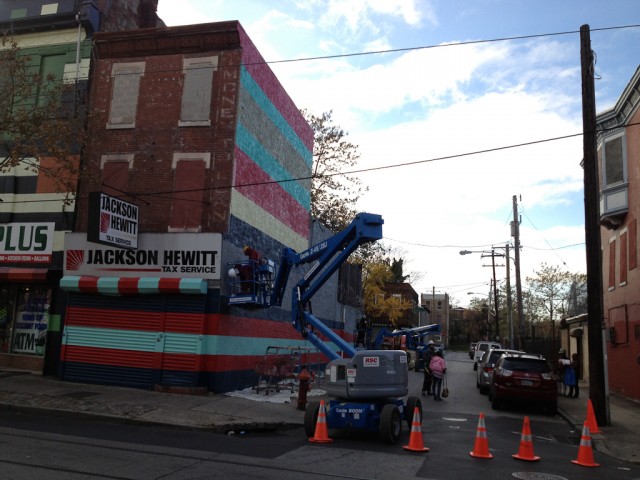 One of our favourite works we saw over the two quick days was Philly Painting, taking place in Germantown.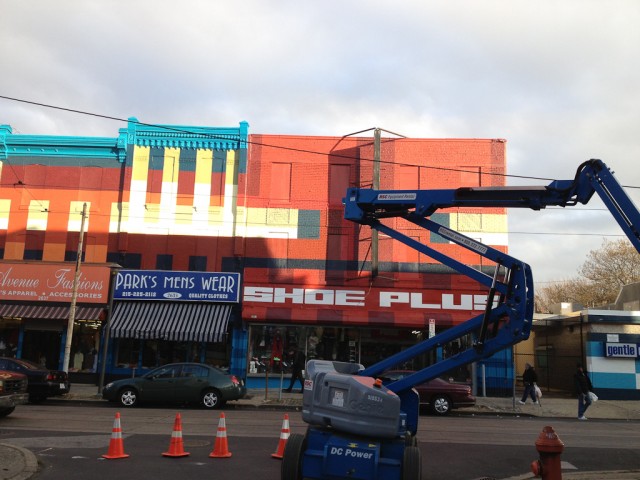 Neighbourhood artists (Felix 'Flex' St Fort (lead painter), Lateef 'TT' Rawls (painter), Anthony 'Milk' Fields (painter), Reggie 'Butta' Johnson (painter), and Taqiuddin 'Muhammed' Custis (handyman) were finishing up one of the last buildings to be painted — the project itself was initiated by Haas&Hahn via Mural Arts.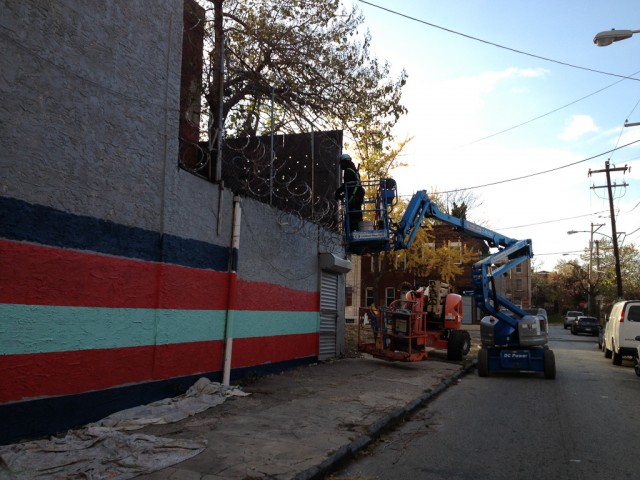 "Philly Painting is a neighborhood beautification project of unprecedented scale, set in North Philadelphia, around the Germantown and Lehigh Avenues. The goal is to mobilize the community to completely transform the commercial corridor and bring a new look to their neighborhood: A social and artistic experiment of urban acupuncture, beautification, and economic stimulus of unprecedented scale." (source)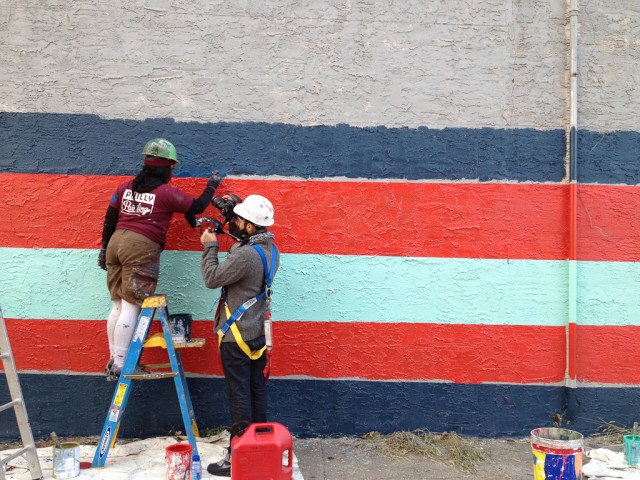 There's also a great series of web shorts documenting the project.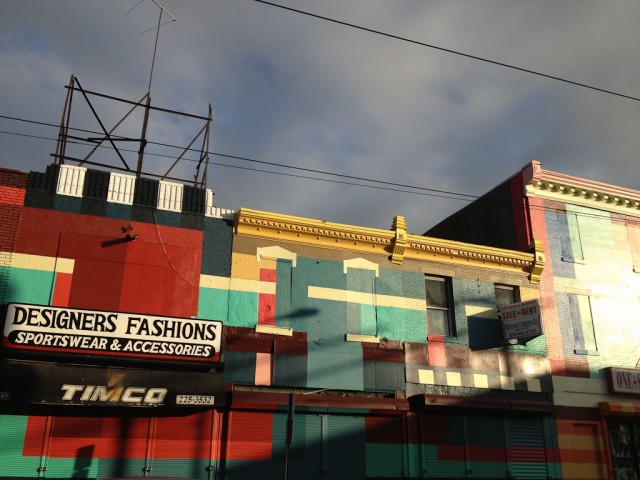 We loved seeing this project in person — it really helped us in understanding the scale of the work. It's also a great view of the types of projects Mural Arts is engaging that expands the scope and scale of murals.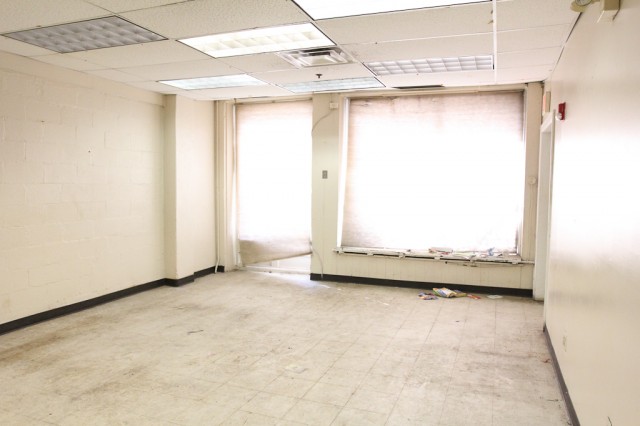 On Tuesday, we went back to Lancaster Avenue for a tour inside one of the buildings that could potentially host the residency project.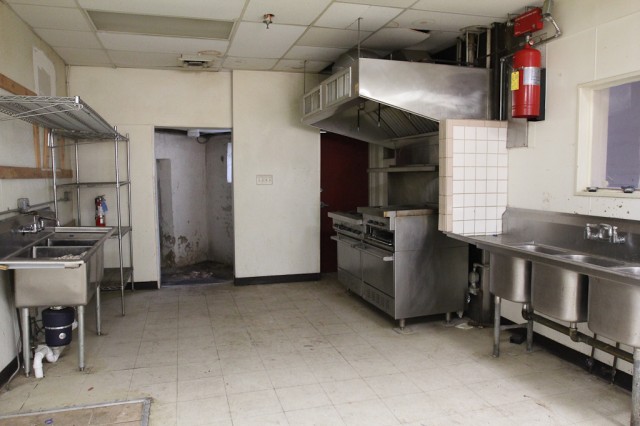 Industrial Kitchen in storefront.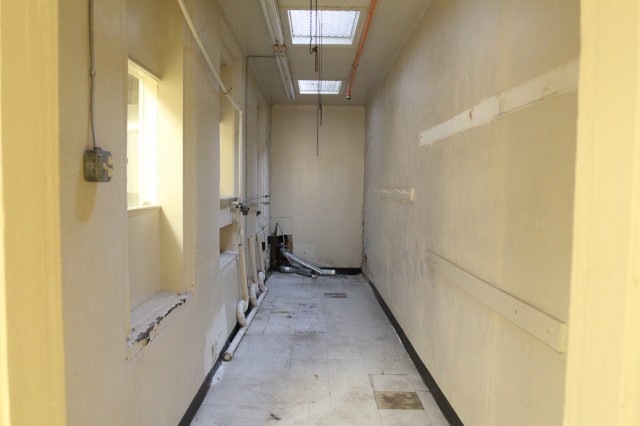 Old laundry room.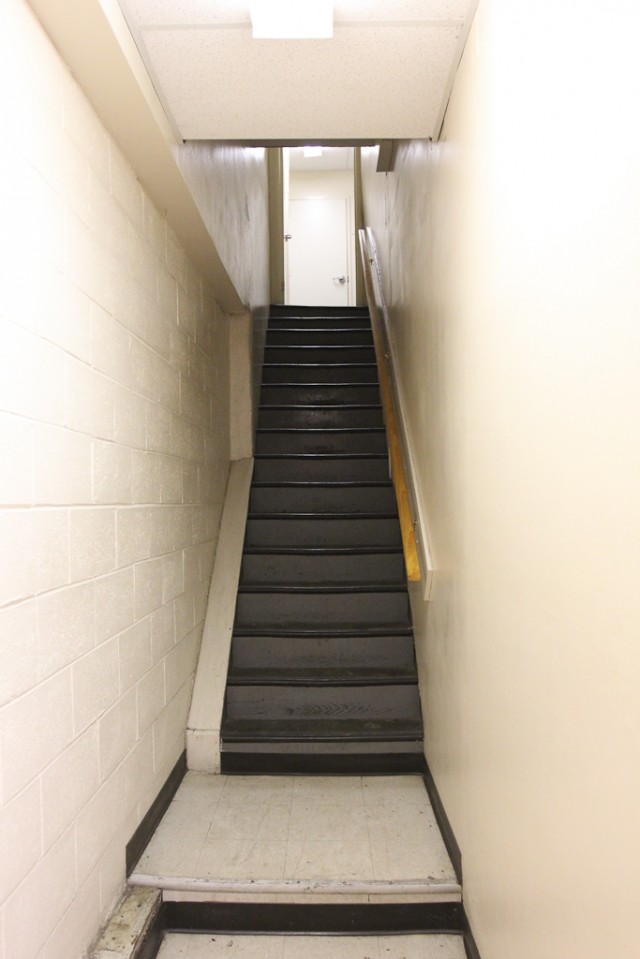 Stairway between storefronts.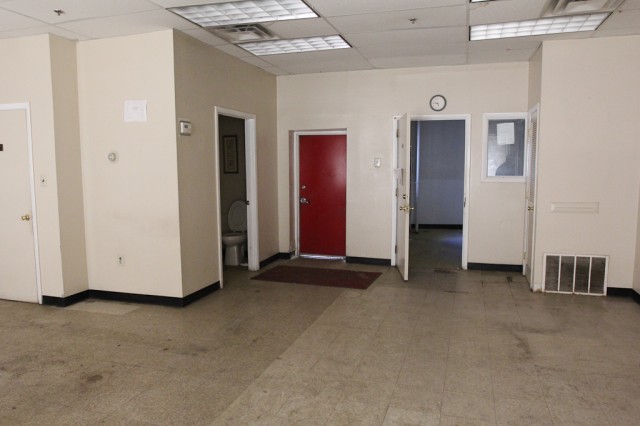 Second storefront.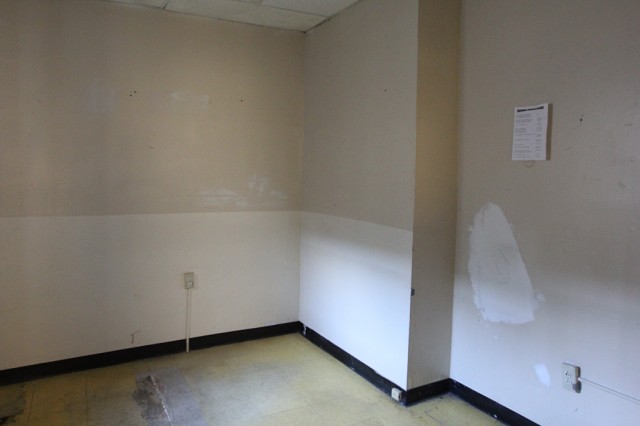 Backroom of second storefront.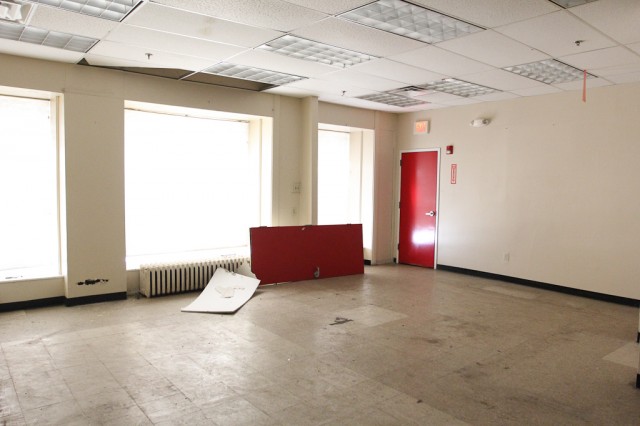 Looking towards the windows facing the street of second storefront.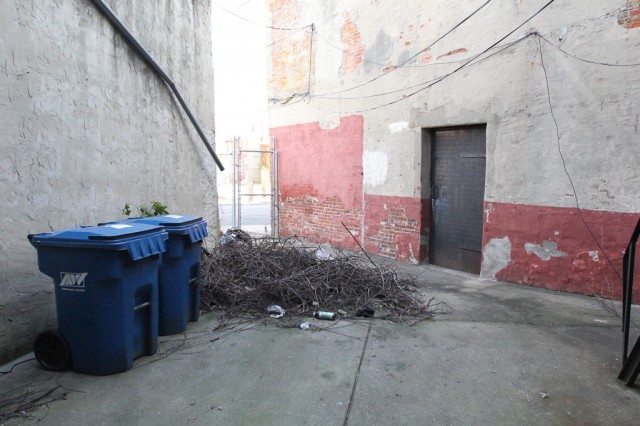 Small courtyard area behind the second storefront.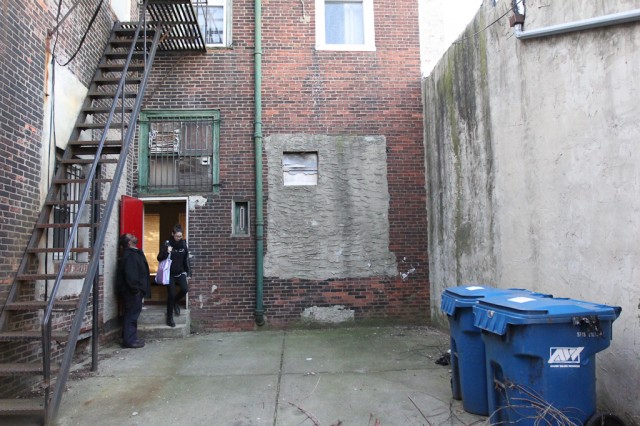 PEC staff and Danielle take a look at the outdoor space.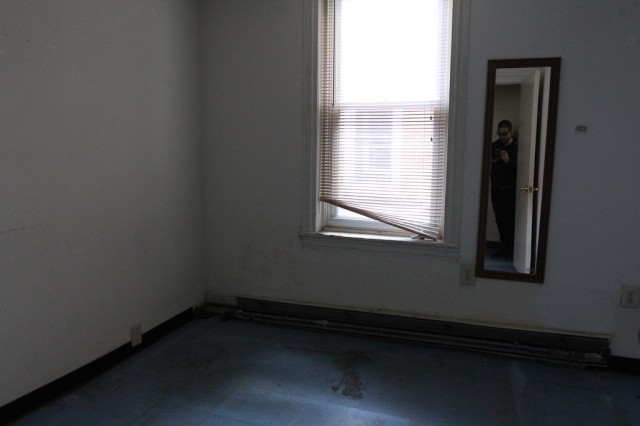 These buildings used to house a mental health facility.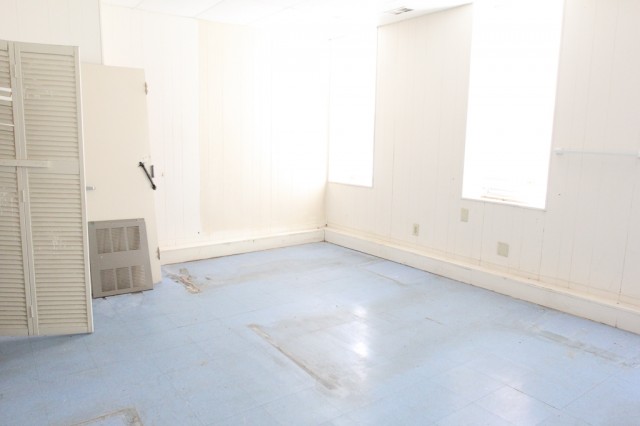 Most rooms have incredibly great light.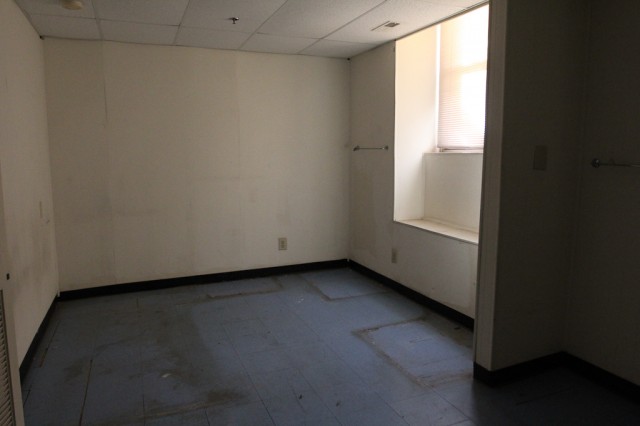 But there are a lot of partitions that would need to come down.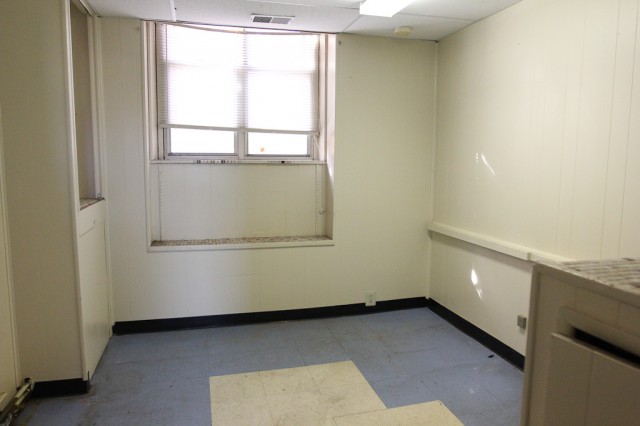 There are two floors of small rooms.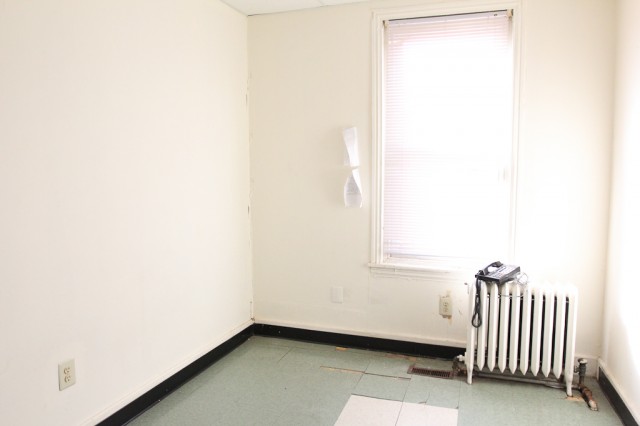 Smaller room.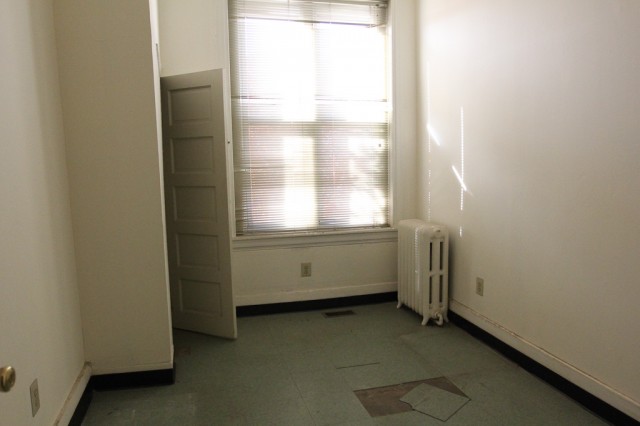 Room with closet.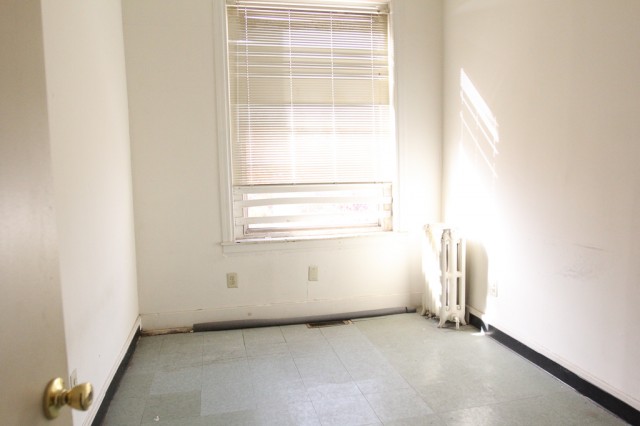 Smaller room, window braces.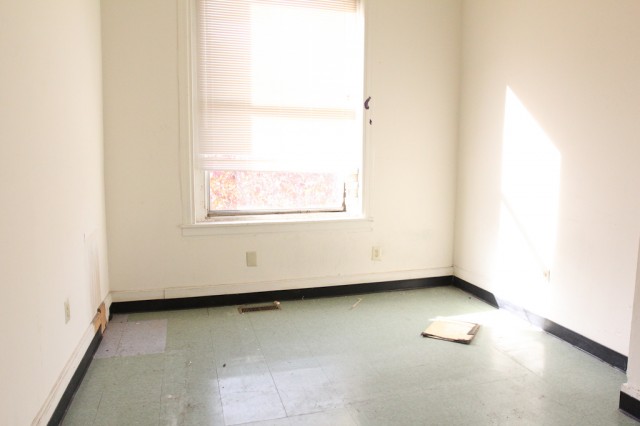 Small room.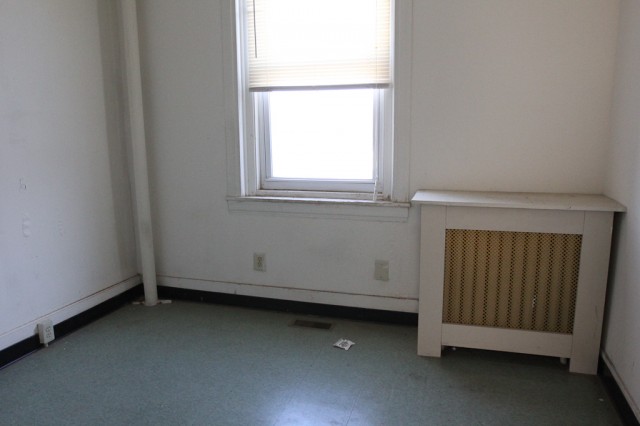 Small room, radiator cover.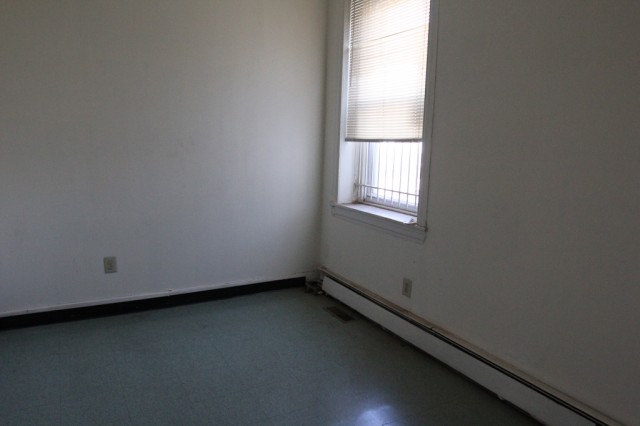 Bars on windows.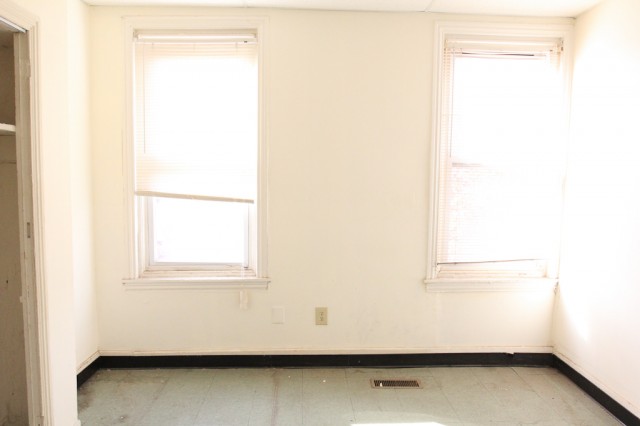 Larger room. It was great to get this tour and start to imagine how the space could be transformed. We're still in the very early stages of planning and proposing this project, but walking through the buildings was hugely helpful. Thanks to PEC for making that happen.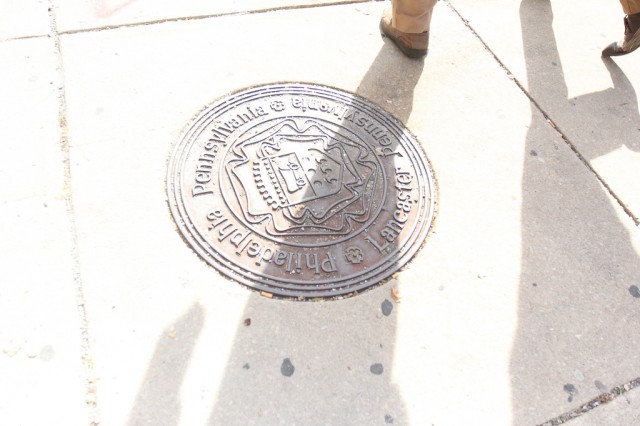 The day winds down and we wrap up the tour along Lancaster Avenue, snapping a quick shot of a nearby sewer cover.
We'll discuss this project more as it begins to move forward, but for now, we're super excited and incredibly happy to have been able to visit Mural Arts, PEC, and some of the areas we might be working in down the road. Can't wait to visit again!