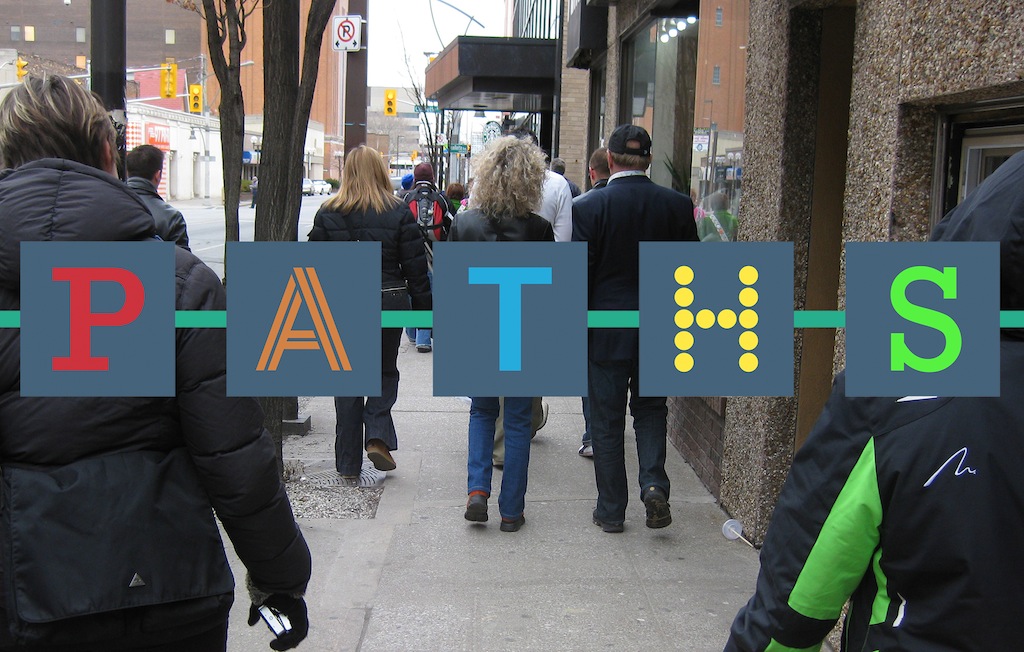 PATHS (Practicing Art through Hide & Seek): A Project Series by Andrew Lochhead – Sign up and Participate!
PATHS is part of an ongoing series of works and actions that explore notions of "play" as: an act of transgression, resistance, detournément, and subversion, a method of pedagogy, a means of investigating and exploring the urban environment & a means toward social engagement, in relation to the fine arts, – all within the context of our contemporary zeitgeist. Led by artist Andrew Lochhead, PATHS will consist of 3 games held at 3 locations in Windsor on September 20th, 21st, and 22nd.
Downtown (Friday, September 20th – 8:30pm-midnight) – Meet at Civic Space (411 Pelissier Street)
Devonshire Mall (Saturday, September 21st – 3-7pm) – Meet at doors by Tim Hortons (3100 Howard Avenue)
Jackson Park (Sunday, September 22nd – 3-7pm) – Meet at main gates of Jackson Park (Ouellette Avenue & Tecumseh Road)
Also, join us for a wrap party at 7pm at Villains Beastro on Sunday, September 22nd.
The game represents a fun way of engaging with an aspect of our city of which many of us are unfamiliar. We hope you can make it out.
Please use the form below to sign up for PATHS.
---