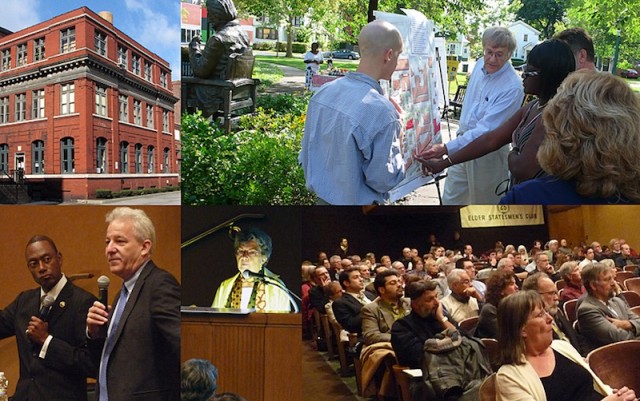 Reshaping Rochester Lecture Series – "Transforming Spaces" Lecture and Exhibition with Justin Langlois & Dr. Ian Wilson
Wednesday, June 5th, 7-9pm – The Little Theatre, Theatre #1, 240 East Avenue, Rochester, NY
Reshaping Rochester is an annual lecture series hosted by the Rochester Regional Design Center (RRCDC). The series focuses on the efforts, strategies and successes accomplished by cities that face challenges similar to Rochester, New York.
On June 5th, Justin will be heading to Rochester to co-present the final lecture, "Transforming Spaces", with Dr. Ian Wilson, a radiologist and co-founder of Wall/Therapy from Rochester, NY.
To accompany the discussion and support the topics covered by Ian and Justin, the RRCDC is also showing a selection of works by Broken City Lab and Ian's mural initiative, Wall/Therapy in the Design Gallery (1115 E. Main Street). The exhibition will be up until mid-June and includes a wide variety of past Broken City Lab interventions, publications, and other documentation.