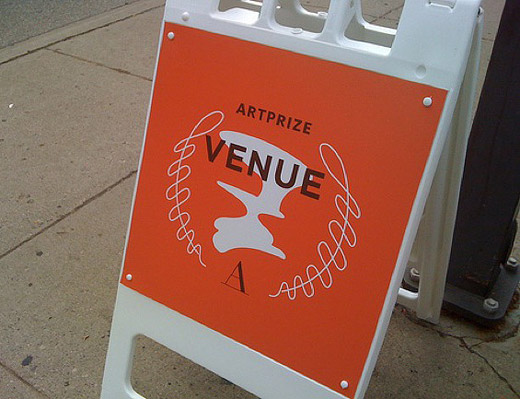 Have you heard of ArtPrize? Not familiar? Check it: Over 1200 artists showing their work throughout the city of Grand Rapids, Michigan; the public votes on their favourite works through a variety of online methods; the winner gets $250,000.
A citywide exhibition at this scale is pretty much unheard of and this amount of prize money is a first too.
So, I of course posted this with Windsor in mind. I've been to Grand Rapids before, once, it seemed like a great city—the downtown had a few great coffee shops near the DAAC, and a few boarded up storefronts, a decent mix of people, generally not that different from Windsor. And so, I have to ask, what would Windsor look like if we opened up the entire city to an arts festival?
Of course, Grand Rapids had the good fortune of having a wealthy family throw in the prize money from their foundation, and also stepped up to the plate first, but the attention that's being focused on Grand Rapids is incredible and admirable.
I'm not suggesting that I think that the best way to experience art is to cram over 1000 works onto every open floor or wall space in the downtown area, nor do I think that there's likely even a lot of great art in that batch of 1200 artists, but this idea, as a novel way to inject some interest into a place, is huge.
What might Windsor's ArtPrize look like? I'm not sure, but we need to start thinking at this scale if we're ever going to get this place moving in the right direction.
[via Good]