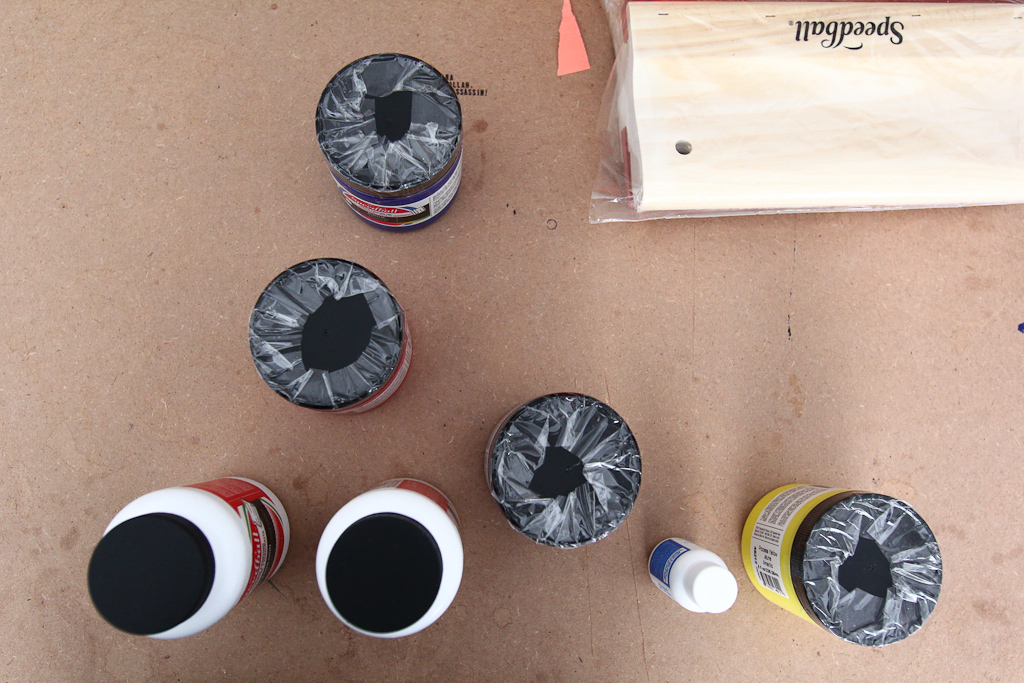 We had ordered these screen printing supplies in anticipation of using them for our upcoming Civic Maintenance project, but before we could embark on that large-scale production, we needed to test.
We got process colours cmyk and the basics for screen printing – photo emulsion and photo emulsion remover and two screens.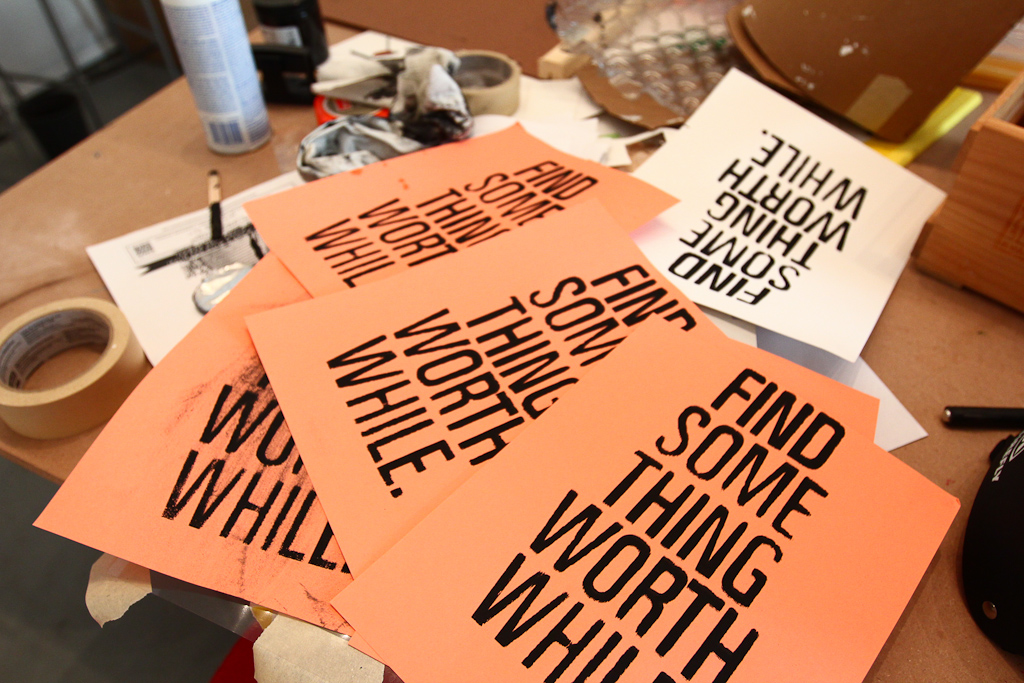 We haven't screen printed since last year while we were at Martha Street Studio, and even then we had the luxury of some great technical assistance.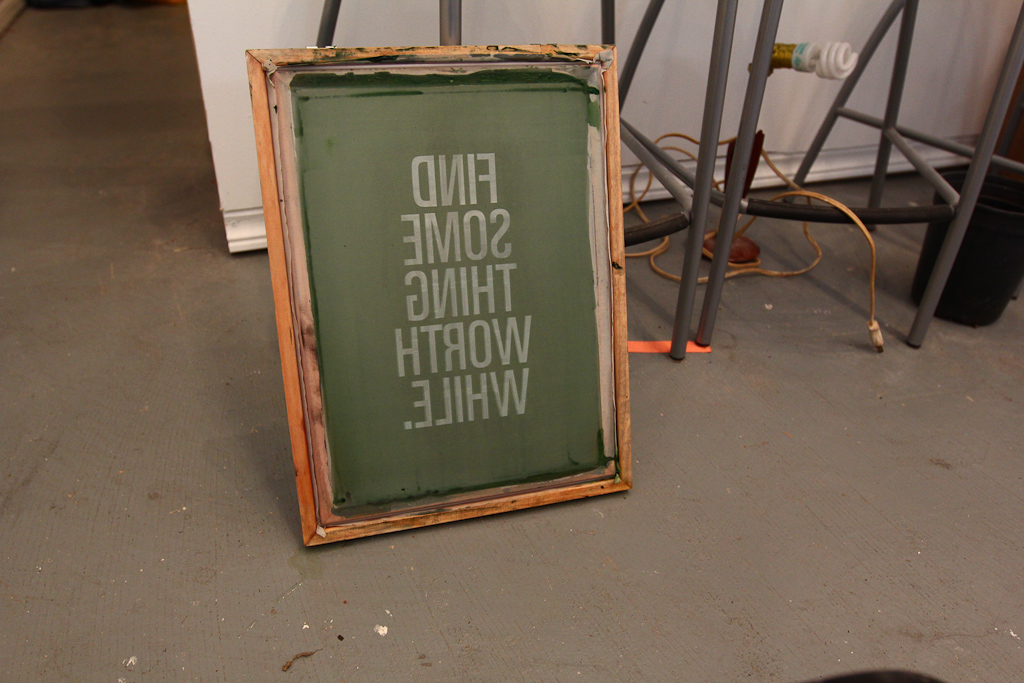 I haven't shot a screen for a long time, so while the first test was a bit rough (see prints above), the second attempt on Thursday went a little better.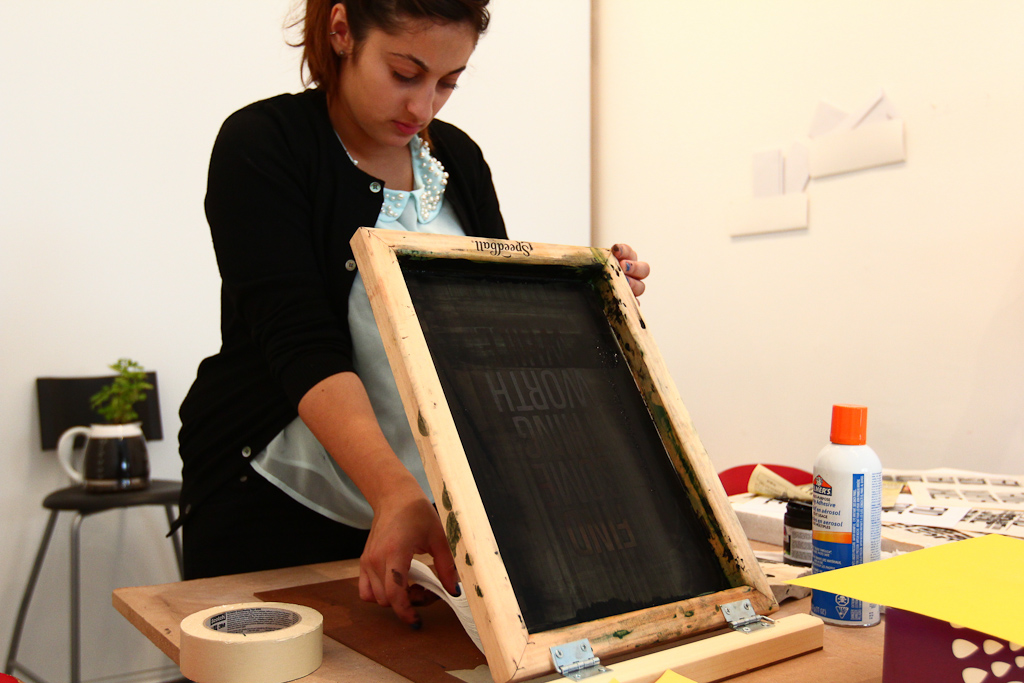 I ran a number of prints and then Rosina took over. Sara and Kevin also got in on the printing at one point!
She made a lot of prints.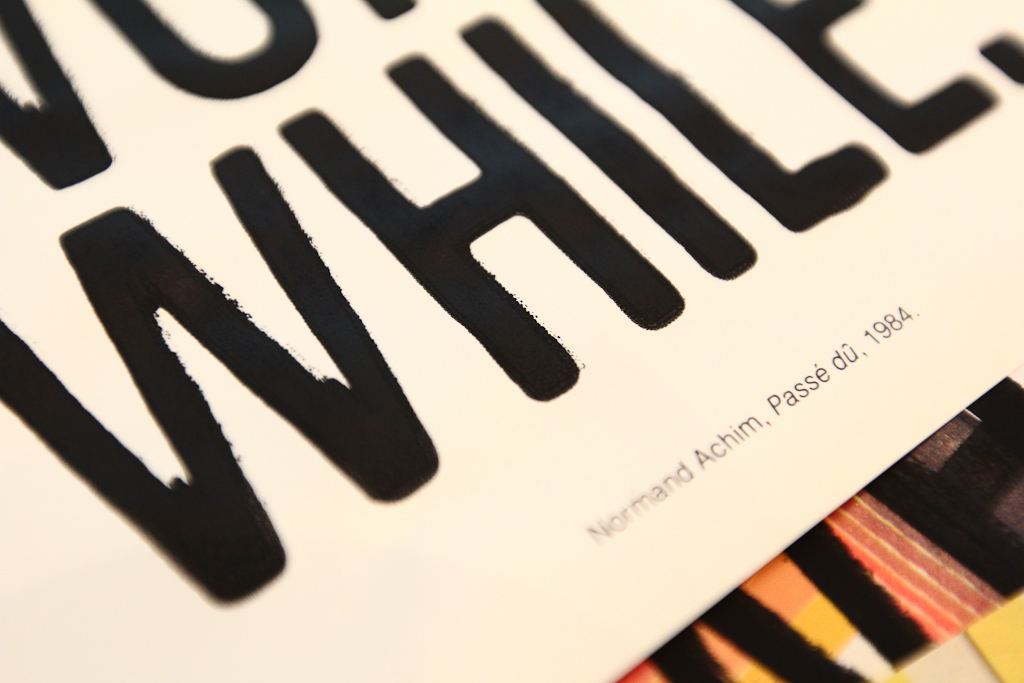 Early days in screen printing tests — this detail in particular wasn't our best work — but the imperfections were working for us.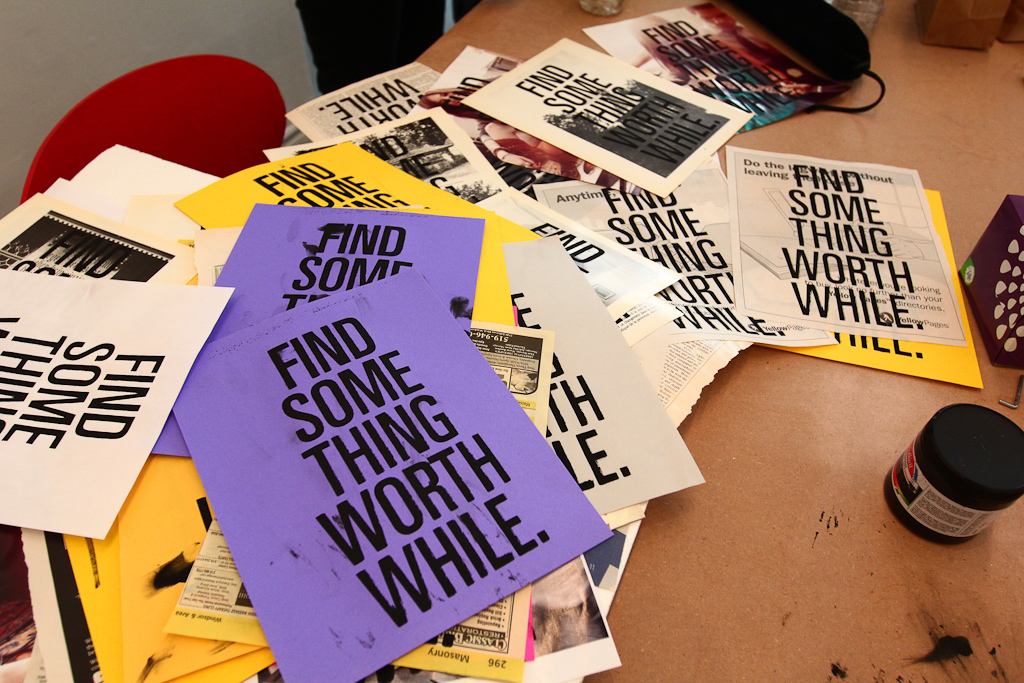 We printed on a lot of different paper, pulling from magazines and old art periodicals.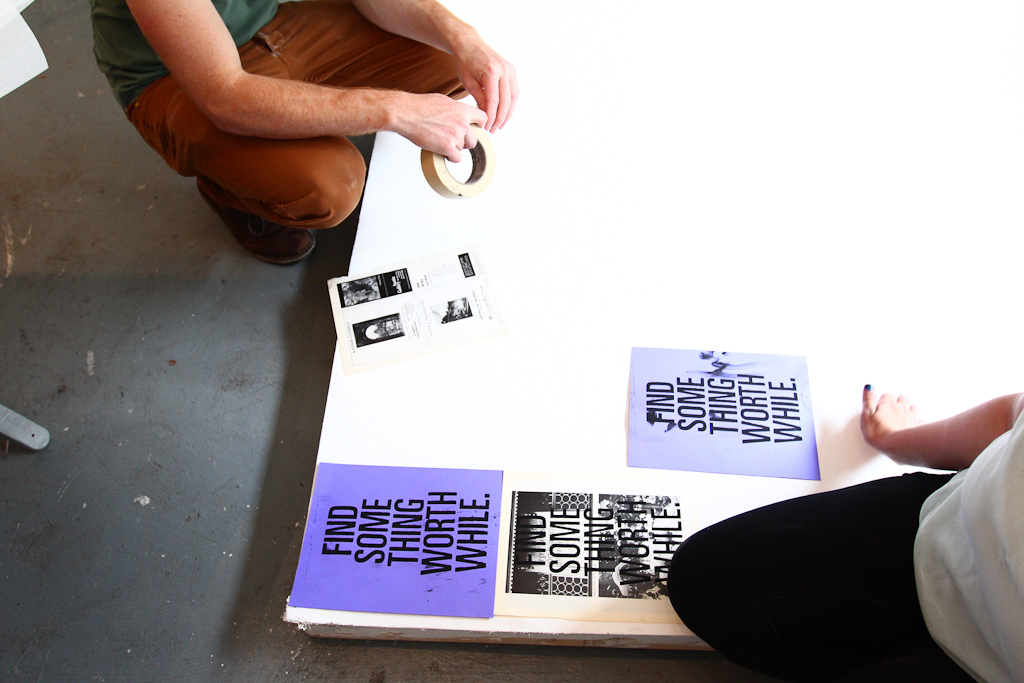 Then, we pulled out the window wall that Kevin built a while ago and started to setup the prints as a grid.
I really liked some of the details and textures when things got messy.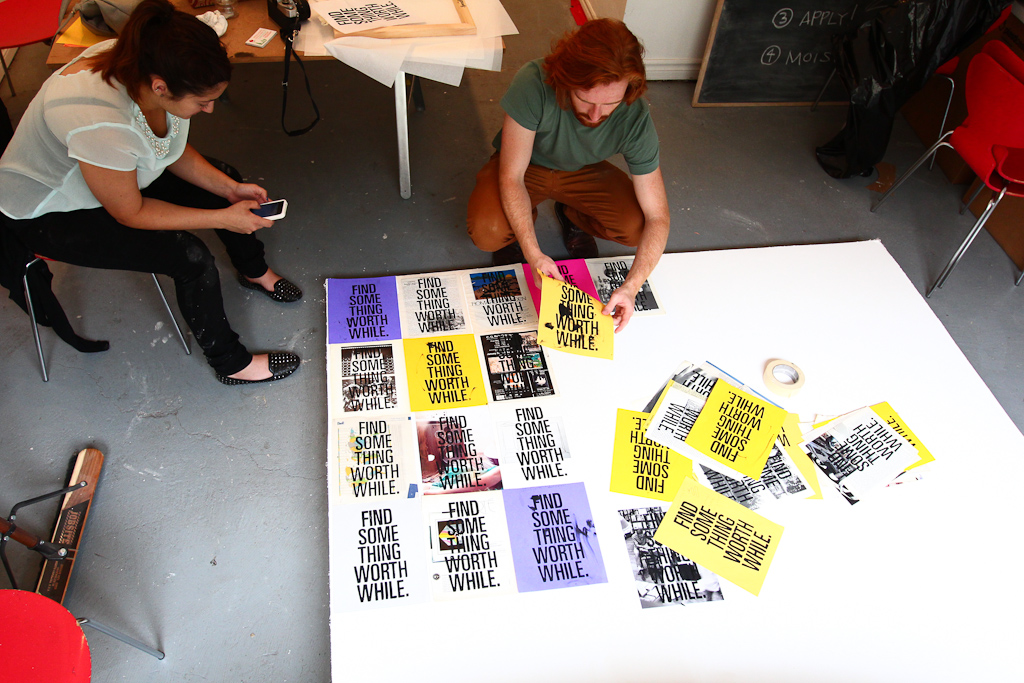 Kevin and Rosina tackling the grid.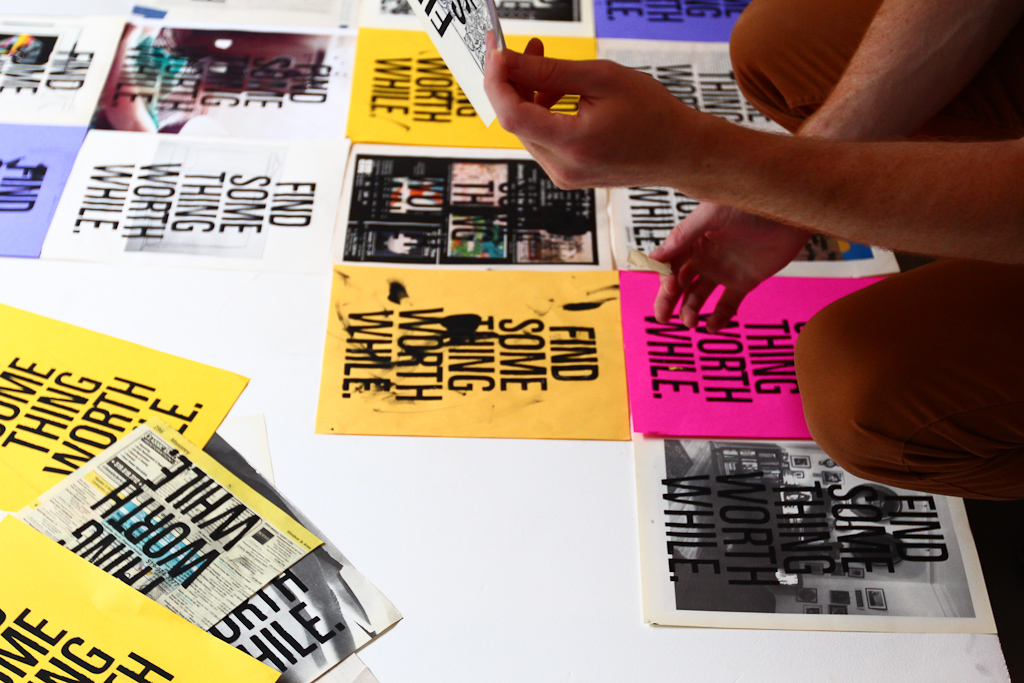 We ended up having to do some more prints to completely cover the window wall.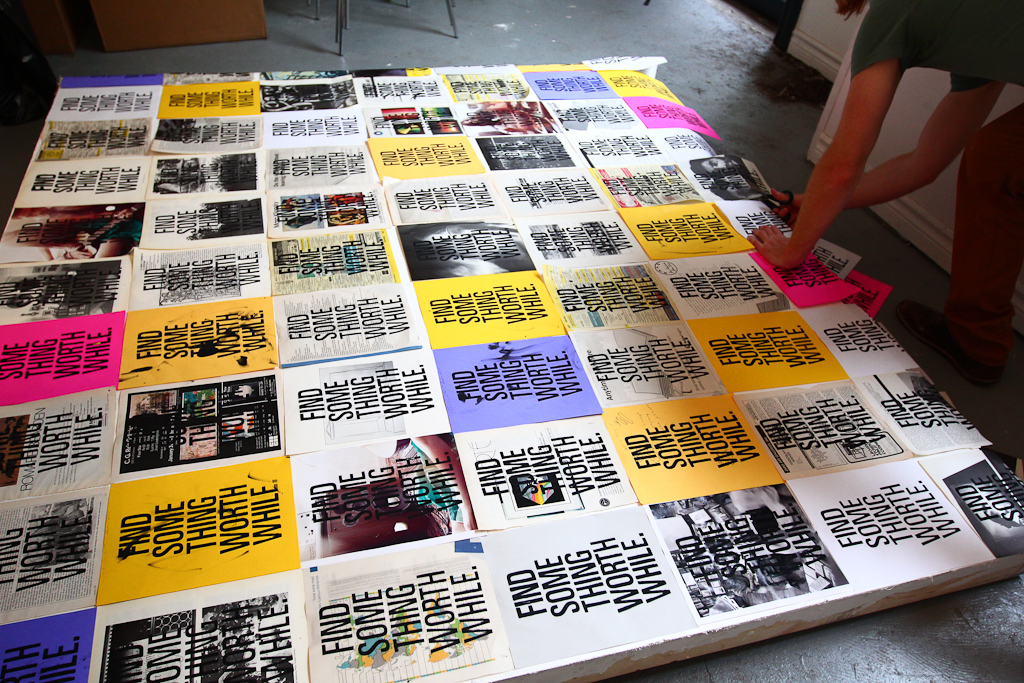 And then, the finishing touches of trimming and taping the edges.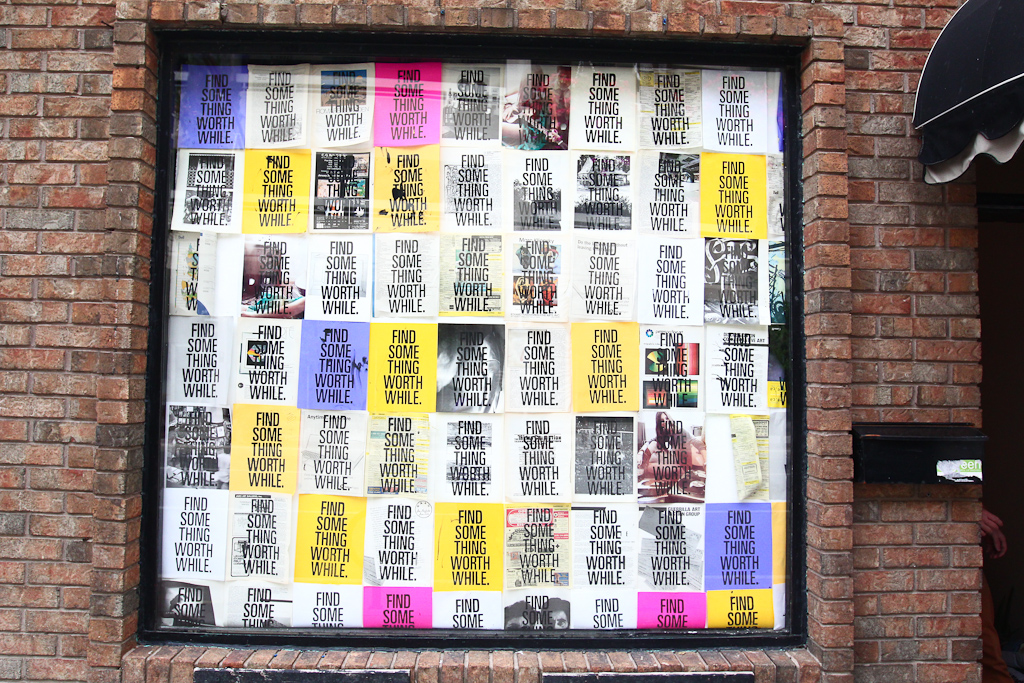 And installed! We took down our video installation and Sam's water-bottle planters to make way for this … sometimes we get impatient … but also, this will make it a lot easier to host the Walk-by Theatre on Mondays.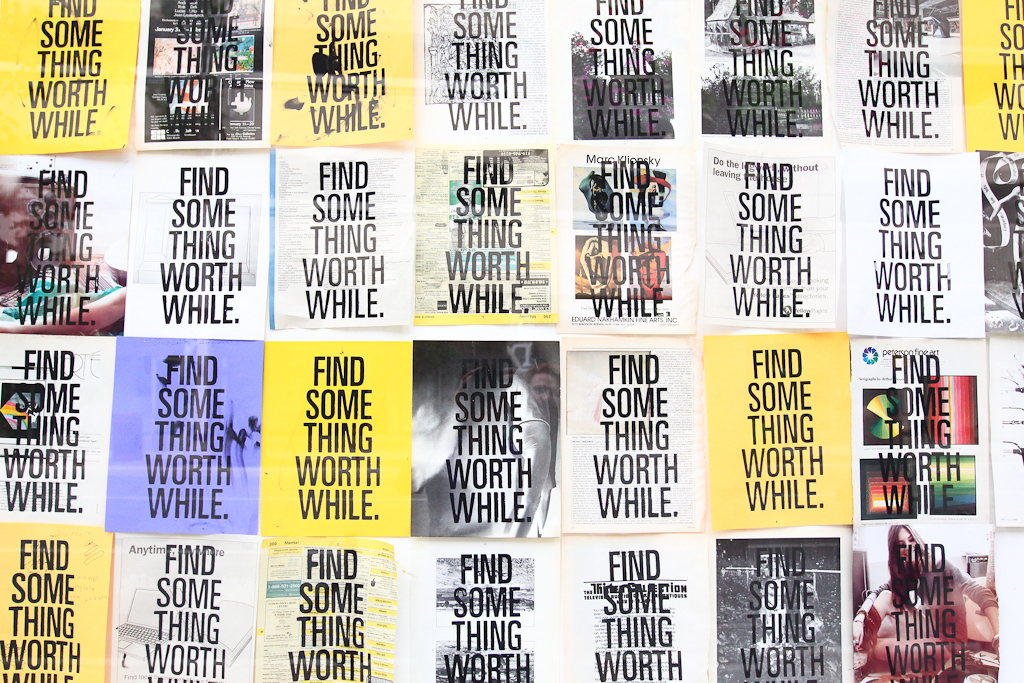 A closer look at some of the grid. This was an excellent way to spend the afternoon. And, all the better that it was the randomness of being in the space together that made it happen.