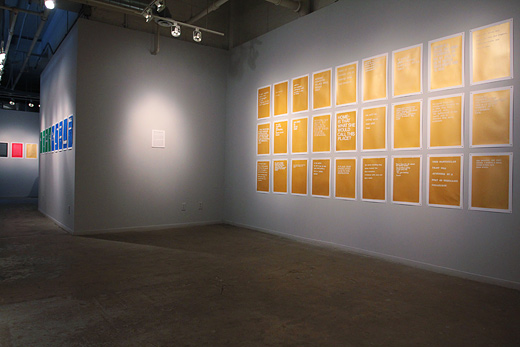 A quick three days at Martha Street Studio finished up with the opening for our exhibition, All the Stories We're Not Telling About Winnipeg. The show features a series of posters made by participants from our workshops and created in response to the stories they collectively wrote.
The exhibition runs until January 5, 2012!
We have to extend an incredibly huge thank you to everyone at Martha Street Studio for facilitating this residency and exhibition. We were floored by the support we received there and were lucky enough to host some exceptionally great Winnipegers at our workshops.
Needless to say, we had a great time — and below is how it all came together.
Continue reading "Martha Street Studio Residency Day 3: Install & Exhibition"