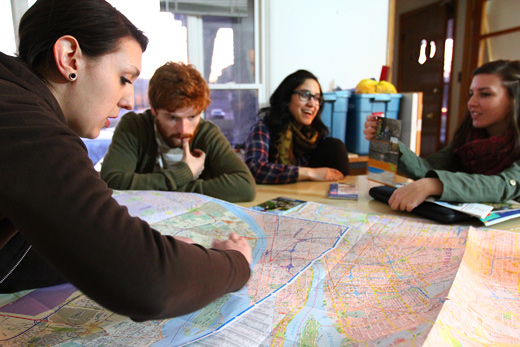 Around the maps, we're beginning to imagine two cities collapsing into one.
As part of How to Forget the Border Completely, we're doing and planning all sorts of things — border portals, border etiquette classes, new maps, new tourism guides, interviews, stories, and imaginary architecture.
Michelle and our dear friend, Lee Rodney, spoke about HFBC and the Border Bookmobile on Friday on CJAM's The Shakeup. You can listen to it here. It's a lot of fun so far, and we're just getting started!!!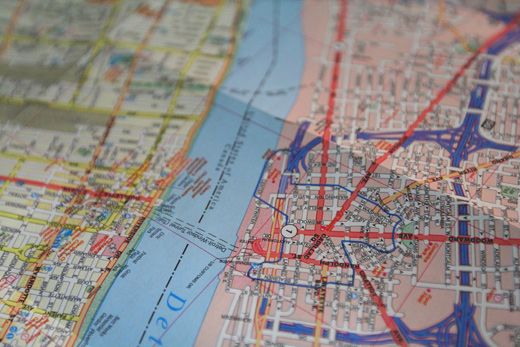 Psychogeographic processes of cutting up maps and piecing them back together.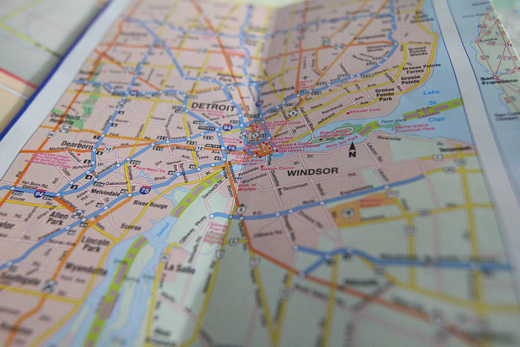 Two cities so close.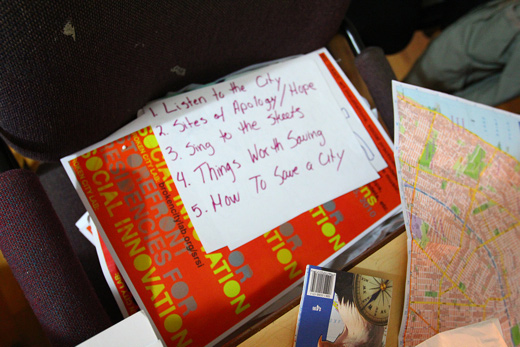 Meanwhile, Michelle has been working with some volunteers to start organizing our physical archive. Loose paper from SRSI and Save the City is yet to be tackled.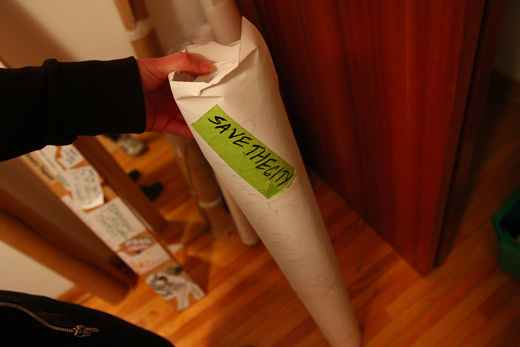 Our mind maps have been neatly wrapped.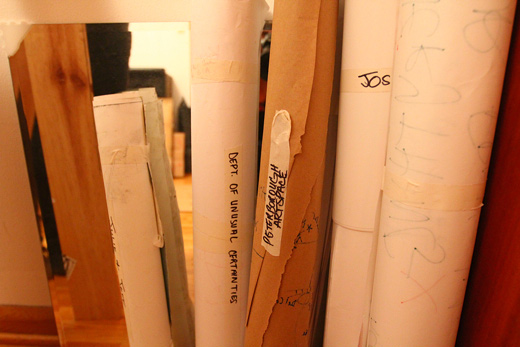 And the remains of SRSI projects.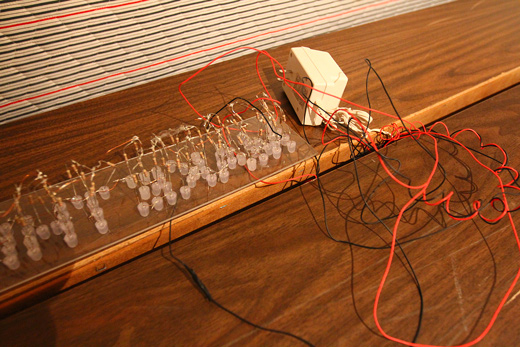 And then there's the other things that never had homes — like our MAKE THINGS HAPPEN sign.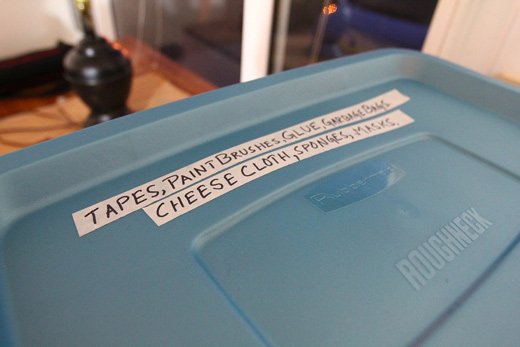 And a nice container for everything else. Organization is the best.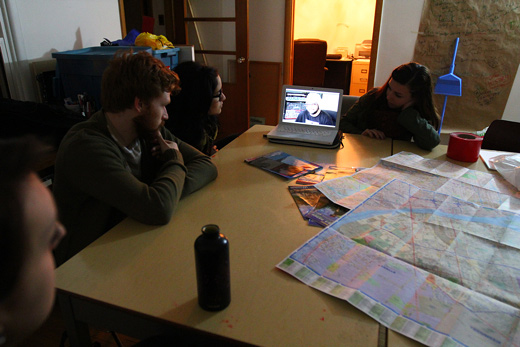 Around the big table, we watch the recent interview with Kero.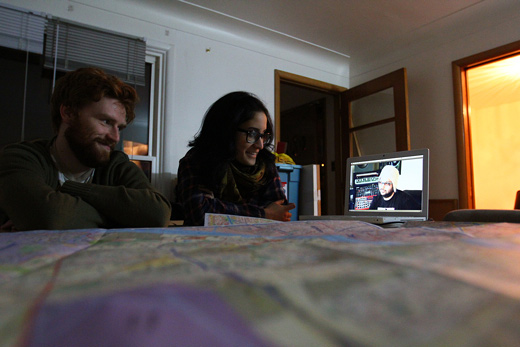 Hilarious and incredibly poignant, the hour conversation with Kero has already reinforced the necessity to move forward with some of our ideas for HFBC and triggered some new ones.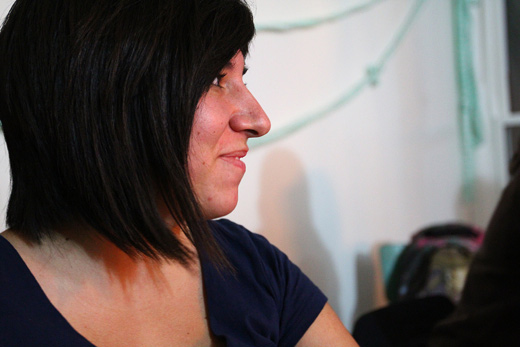 Cristina's also been able to spend some time with us the last couple of weeks, she's come up with some ideas for a portrait series on border excursions and is helping to plan our HOMEWORK conference.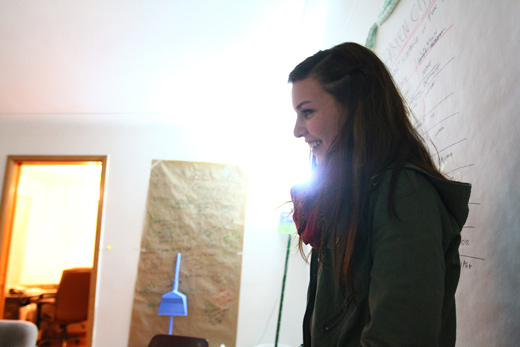 Karlyn worked with Josh to record Kero's interview.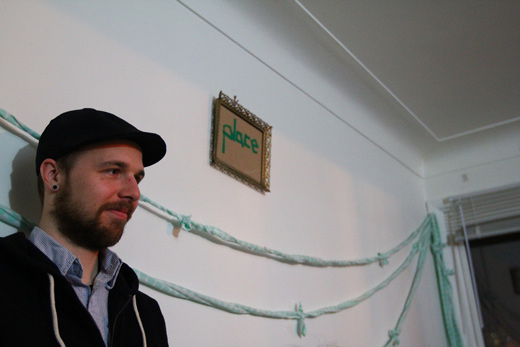 Josh, bearded for the winter.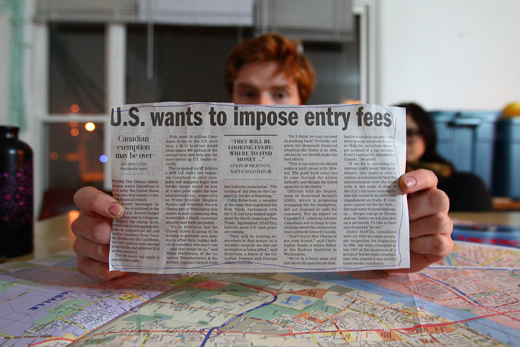 Kevin has been clipping articles from the Windsor Star on border-related news, and there's been a lot of it lately.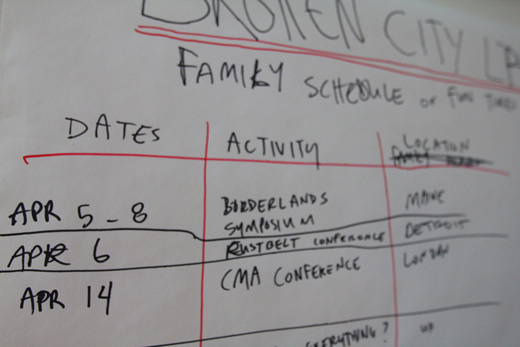 Our schedule for this year, part 1.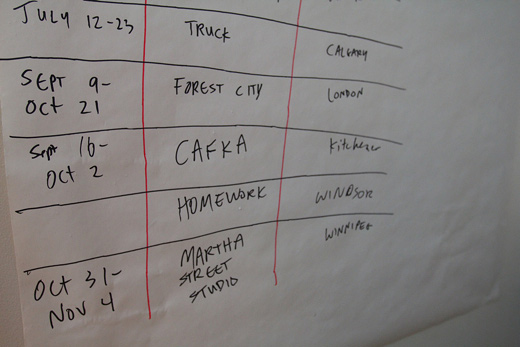 And part 2.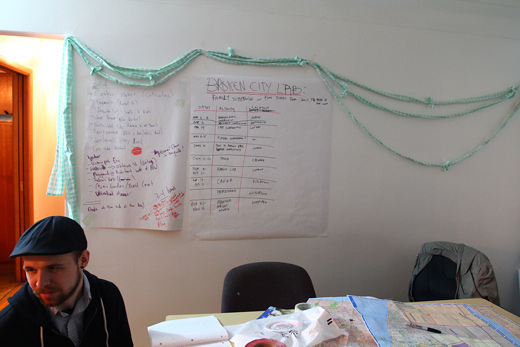 Josh at the table.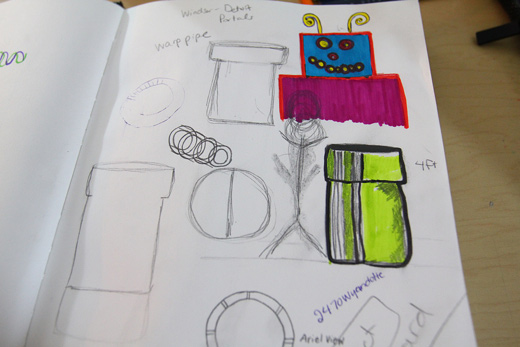 Drawings in Hiba's sketchbook of some border portal ideas.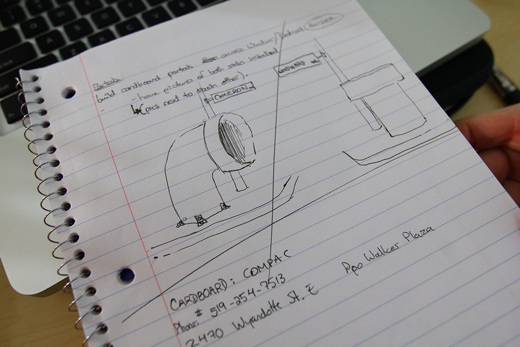 And Kevin's versions of portals as well. I think they were going to spend a day this week making cardboard versions of these.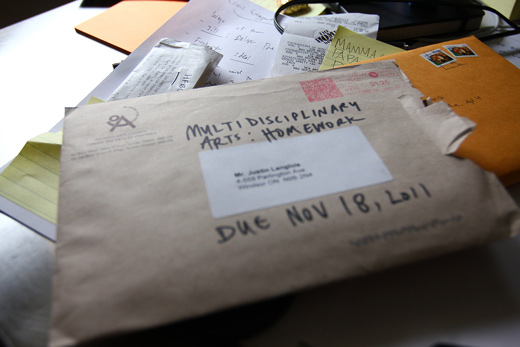 The good news from the OAC. HOMEWORK has been approved, details to come soon.
Cristina's to-do list for HOMEWORK.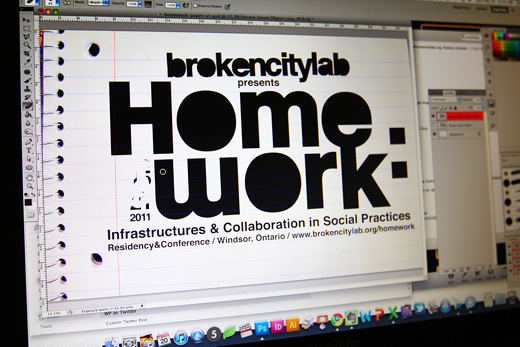 The logo in progress for HOMEWORK. We need to get the call for submissions out soon, so be on the look out.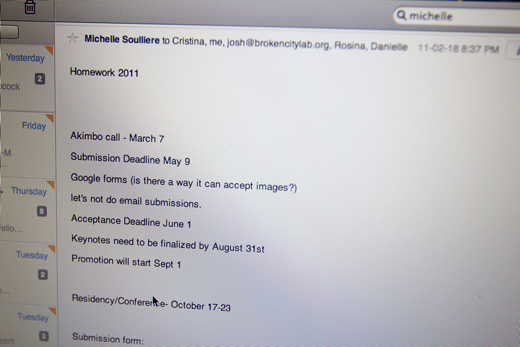 Michelle's email for the refined dates for the residency and conference. We were originally thinking about August, but we're thinking about October now. The timelines outlined above might still change, but it's going to be something like this.
More soon.
How to Forget the Border Completely is generously supported by the Ontario Arts Council.