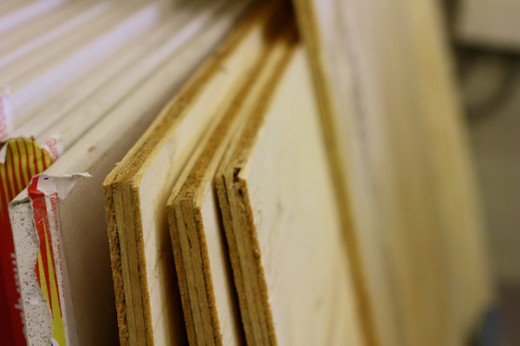 Back in 2010 we conceptualized numerous iterations of Kitchener-Waterloo border installations for Contemporary Art Forum Kitchener + Area (CAFKA). We decided on an ambitious wooden installation which will sit in a shallow pond at the city hall nearby. Our text installation, which will read REFLECT ON HERE, will need some thorough planning. For this reason, we spent most of yesterday evening constructing the faces of a test-letter (R) from plywood sheets measuring 8'x4′ each.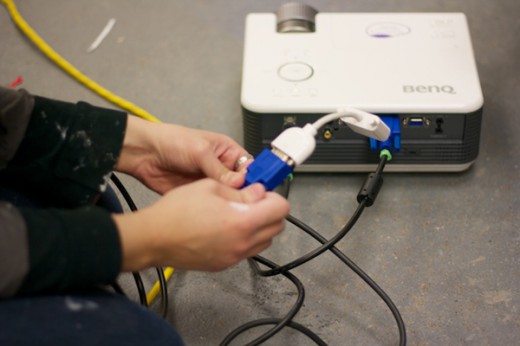 Our first step was to set up our projector to shine a high-contrast letter 'R' onto the plywood sheets.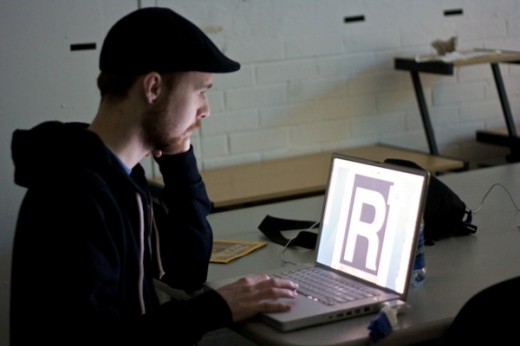 I created a Photoshop file and opened it up full-screen in Preview.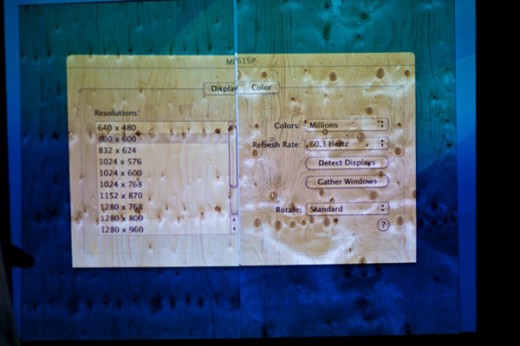 We set the laptop to mirror its screen with the projected image. It seemed easier to do this instead of use a second screen.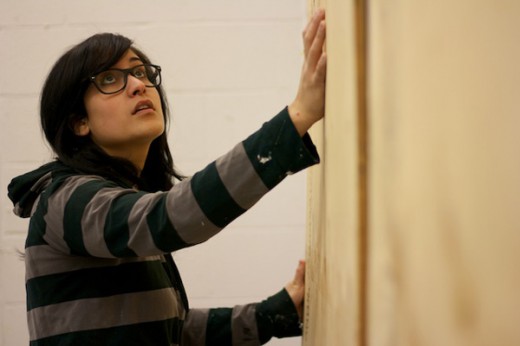 We then had to adjust the plywood to sit a little closer to the location of our projected image.
Kevin and John then traced the image onto the wood using pencils we didn't know we had.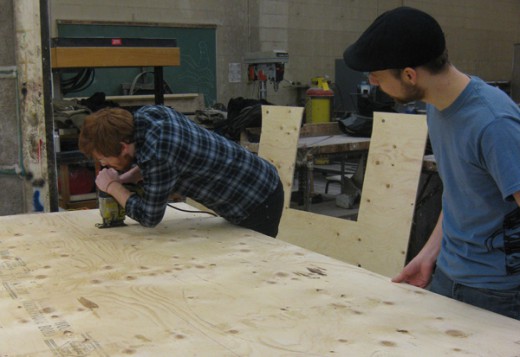 Our next step was to use a jigsaw to quickly cut out the face of our letters. Kevin and I shared the cutting duties.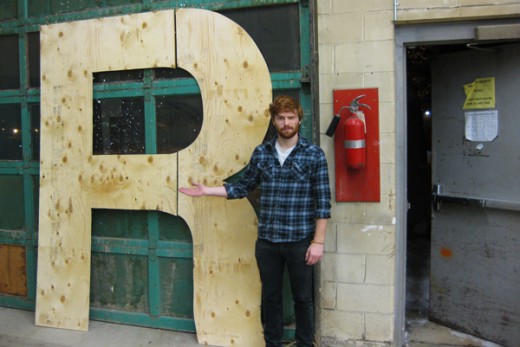 It didn't take long before we had 2 faces of our 8 foot tall letter 'R'. We assure you that 8 feet is pretty tall for a letter; these things are going to have a serious presence!