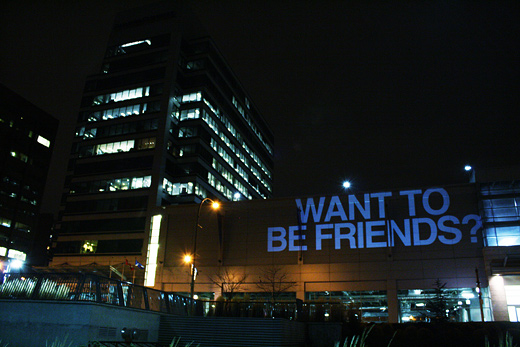 Tonight was the final night of this suite of Cross-Border Communication. We sent another set of messages to Detroit, and hopefully there were some receivers across the river, as I got to talk about the project on WDET's Detroit Today earlier in the afternoon.
Given the winterish weather that's setting in, we're almost certainly done projecting for the year (with the exception of one more upcoming project with the Border Bookmobile). However, we're already imagining a continuation of the Cross-Border Communication project for next spring.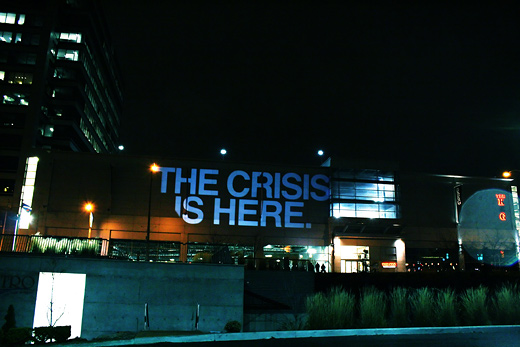 The night's projections started out a little later than we had originally anticipated. We needed to avoid the rain and the police cars that were parked nearby. Eventually though, things cleared up and we started our set of messages.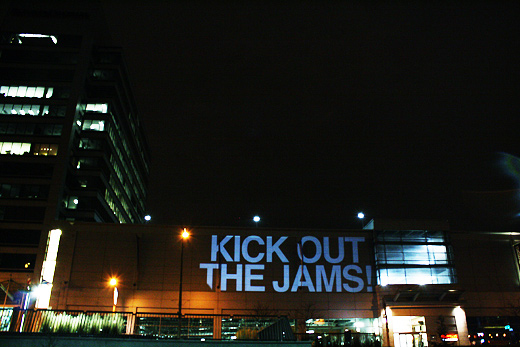 I ran into Pender earlier in the day, this was his request: "Kick Out the Jams!"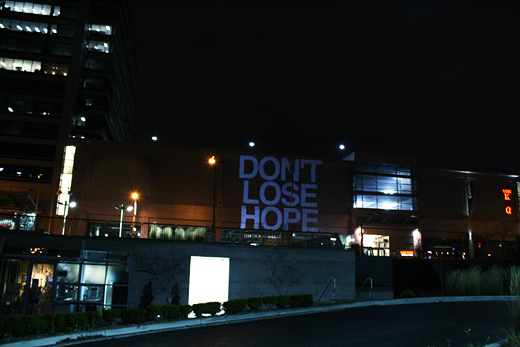 Don't Lose Hope.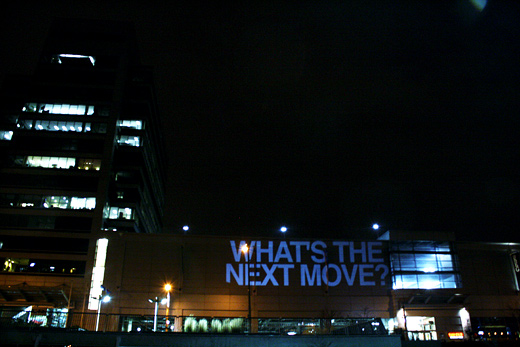 Wondering this aloud on all fronts: economic, social, political, cultural…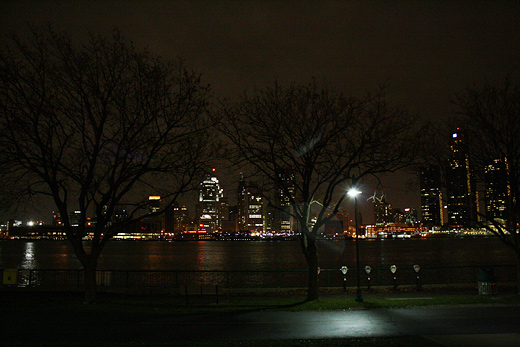 The view from Windsor of Detroit's waterfront, wondering if anyone was at Hart Plaza.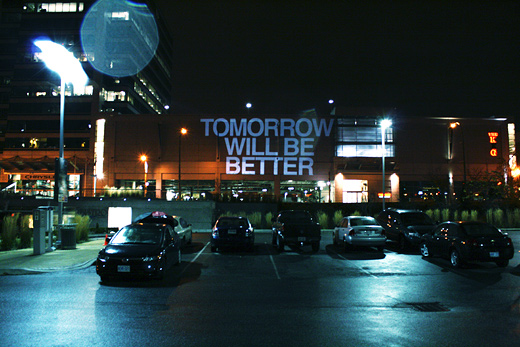 We can only hope that tomorrow will indeed be better.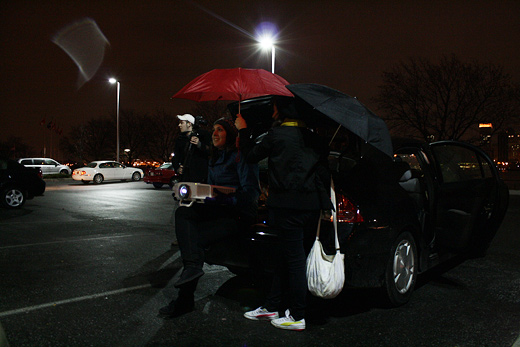 Taking precautionary measures, keeping Michelle and the equipment well-covered, though thankfully the rain stayed away long enough for us to get our messages up. Also, Owen stopped by, it was great to see him.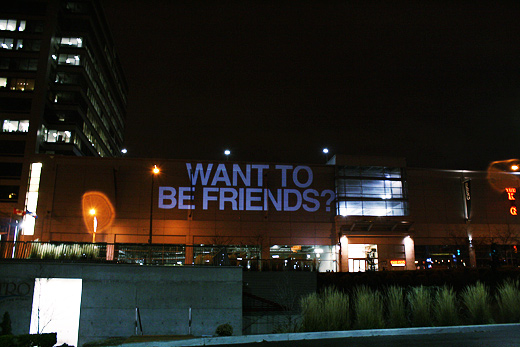 Asking earnestly, does Detroit want to be friends with us?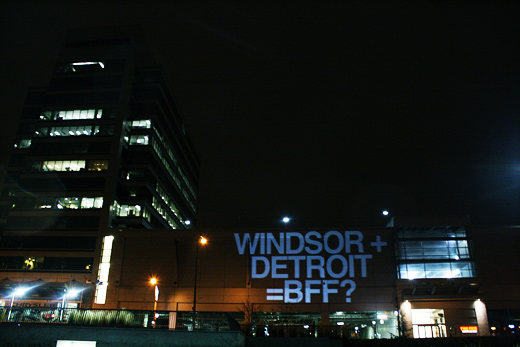 Also, wondering aloud… Windsor + Detroit = BFF (best friends forever). This was our last message, for now.
This project is made possible by the University of Windsor's Faculty of Arts and Social Sciences Research Leadership Chair and Spectrodata.