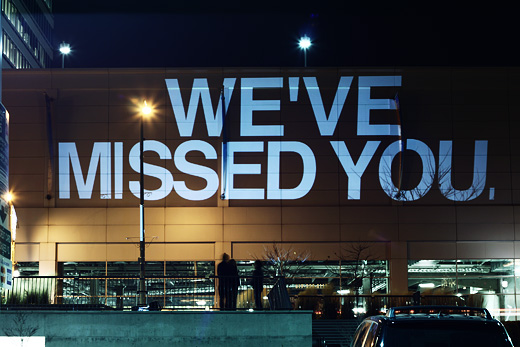 Last night was the second iteration of Cross-Border Communication where we sent a variety of messages from Windsor to Detroit. We started with "We've Missed You."
We'll be doing the final iteration of this suite of Cross-Border Communication tonight (Wednesday) around the usual time (8pm).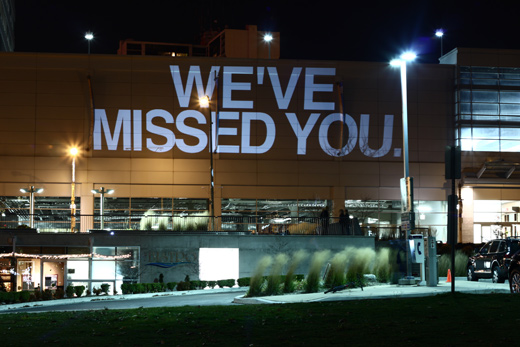 Some other folks stopped by on our side to see the projection, though I'm not sure who (if anyone) was on Detroit's waterfront tonight.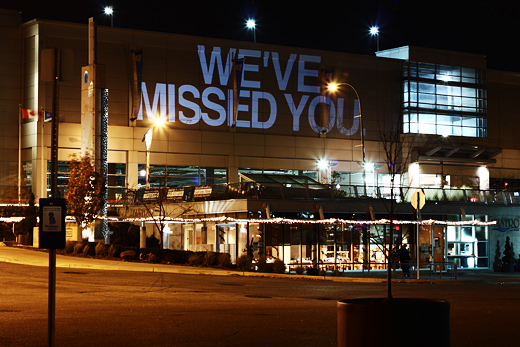 We didn't animate the message tonight, but instead went with a variety of messages.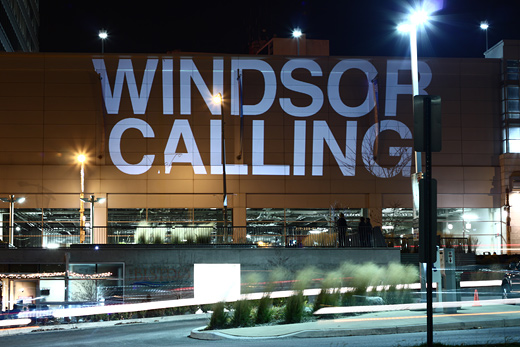 Lee's suggestion: "Windsor Calling."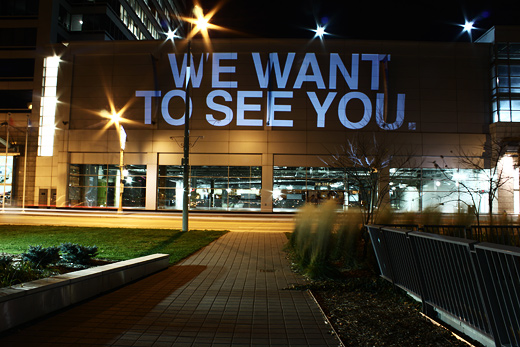 Then a reference to the falling number of visits between our countries.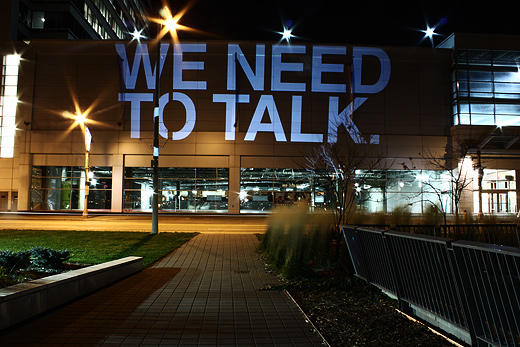 Truth: "We Need to Talk."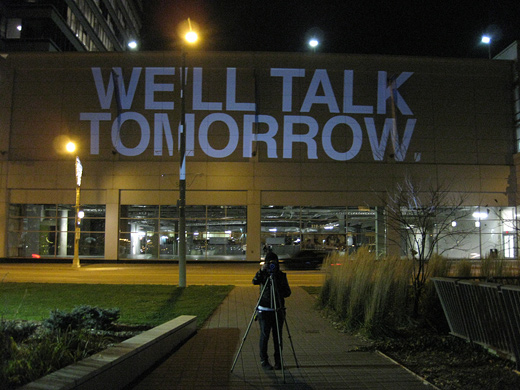 Cristina taking photos, tethered to her tripod.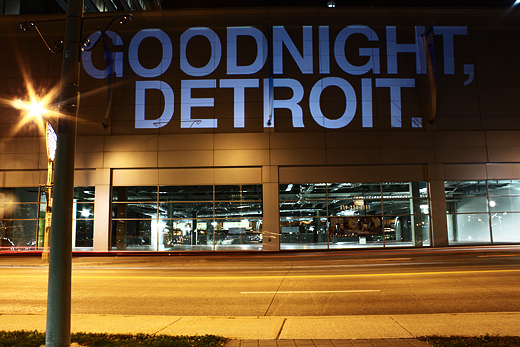 Wishing our neighbours goodnight.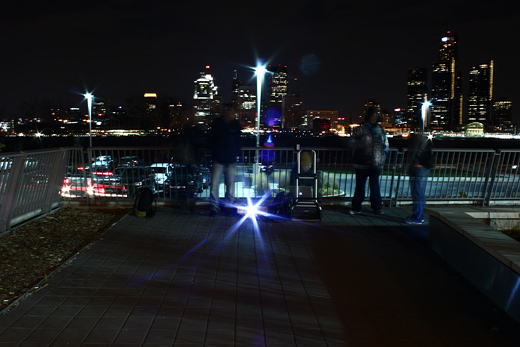 Some of our friends who stopped by and braved the cold.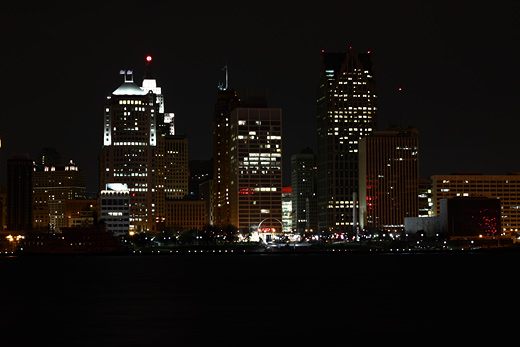 The view from Windsor of Detroit's Hart Plaza (ideal viewing location for Cross-Border Communication).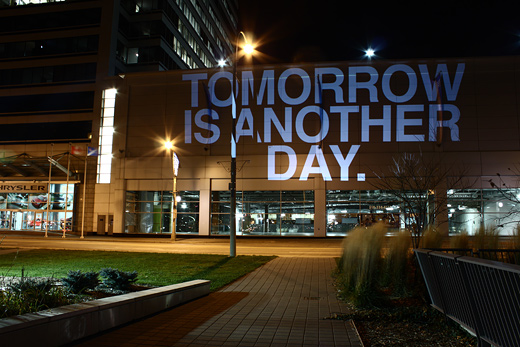 From Leesa, "Tomorrow is another day."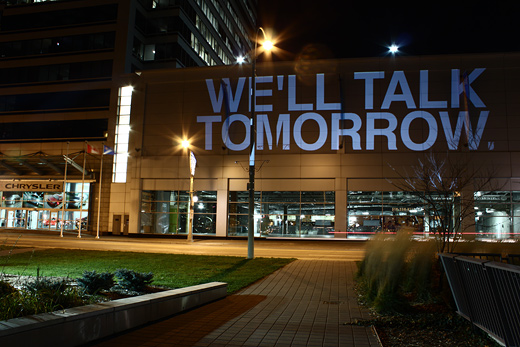 And finally, "We'll Talk Tomorrow." And we will.
This project is made possible by the University of Windsor's Faculty of Arts and Social Sciences Research Leadership Chair and Spectrodata.