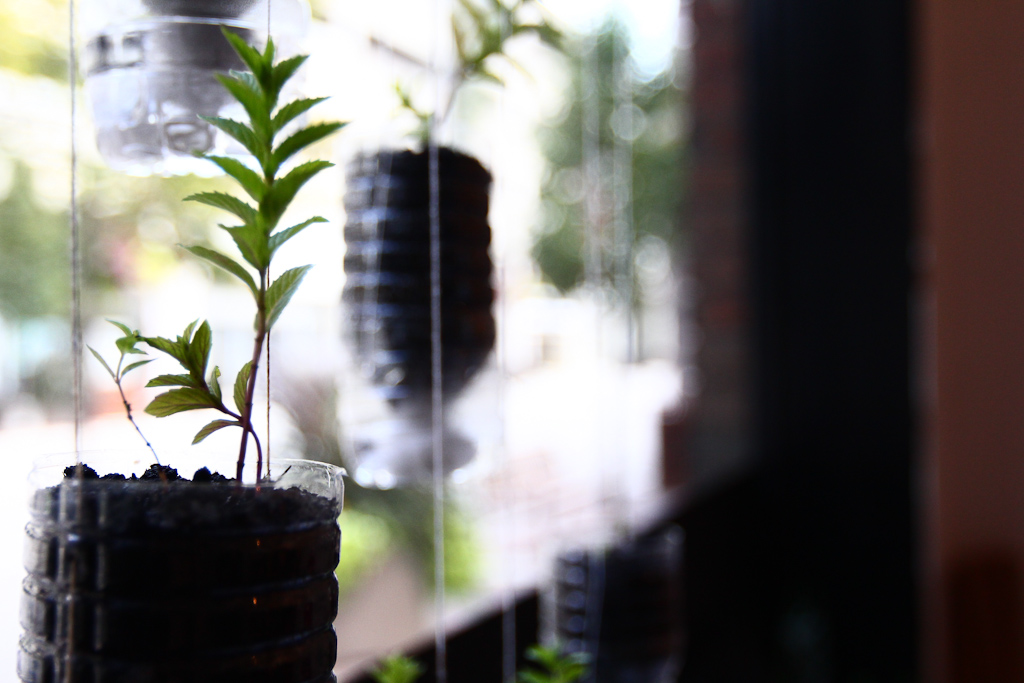 It was a quick week, but such an excellent start to our Artist-in-Residence program at CIVIC SPACE. Sam Lefort, bee lover, excellent designer, and most generous workshop host spent the week teaching members of the Windsor-Essex (and beyond) community about a range of sustainably minded practices and interventions, hopefully many of which will be carried on in numerous locations around the region.
We're already looking forward to bringing Sam back, but in the meantime, here's a look at the week (and possibly what you missed!)…
The week begins on Tuesday afternoon with a workshop on Urban Apiaries…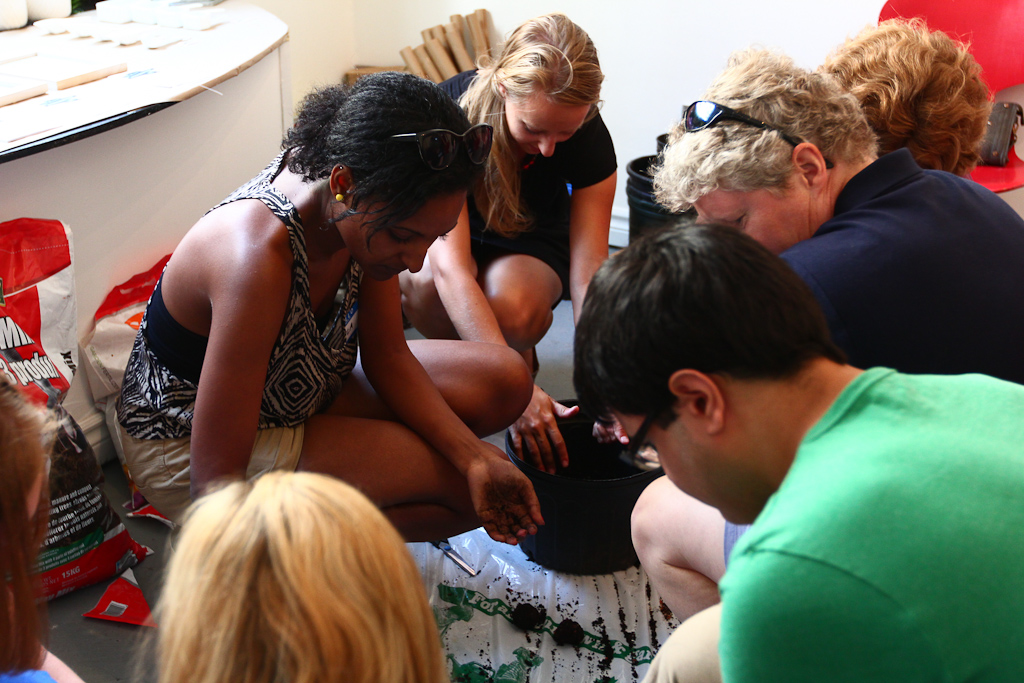 …which is a workshop that actually begins with seed bombs.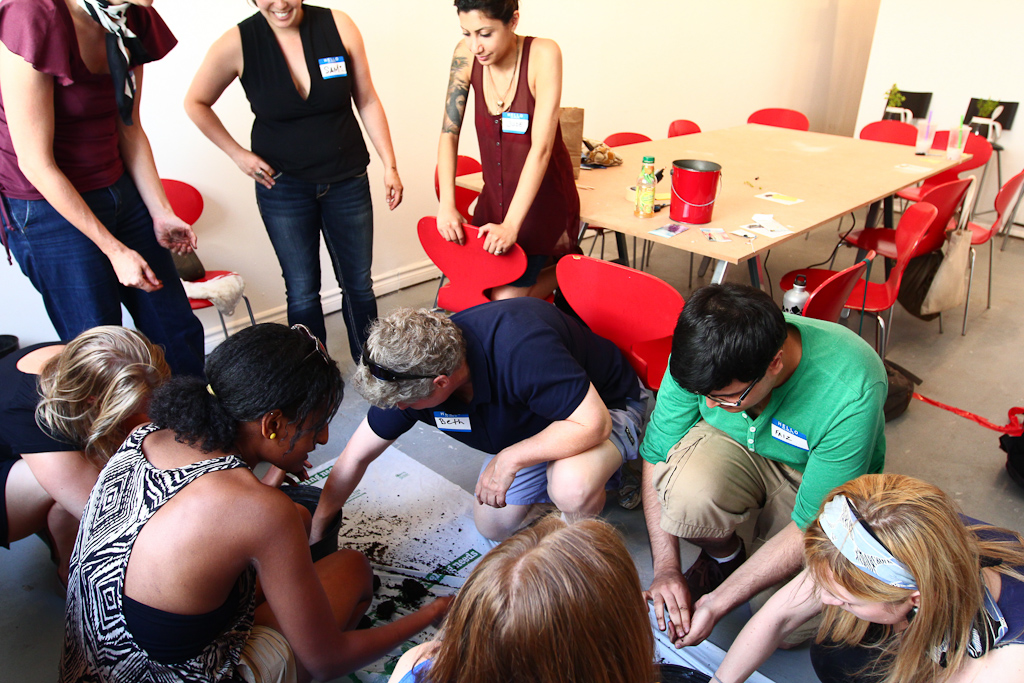 Tying in to the process of bees being hugely important to our food supply through their pollination efforts, Sam gave us a quick run through of how to make the basic tools for some geurilla gardening.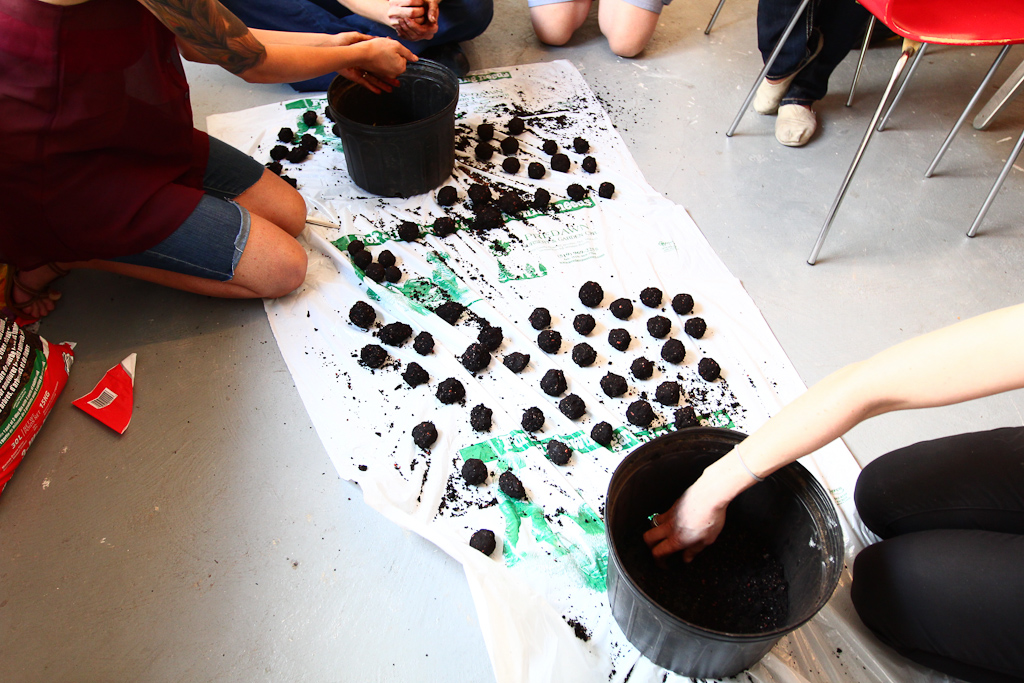 Making seed bombs.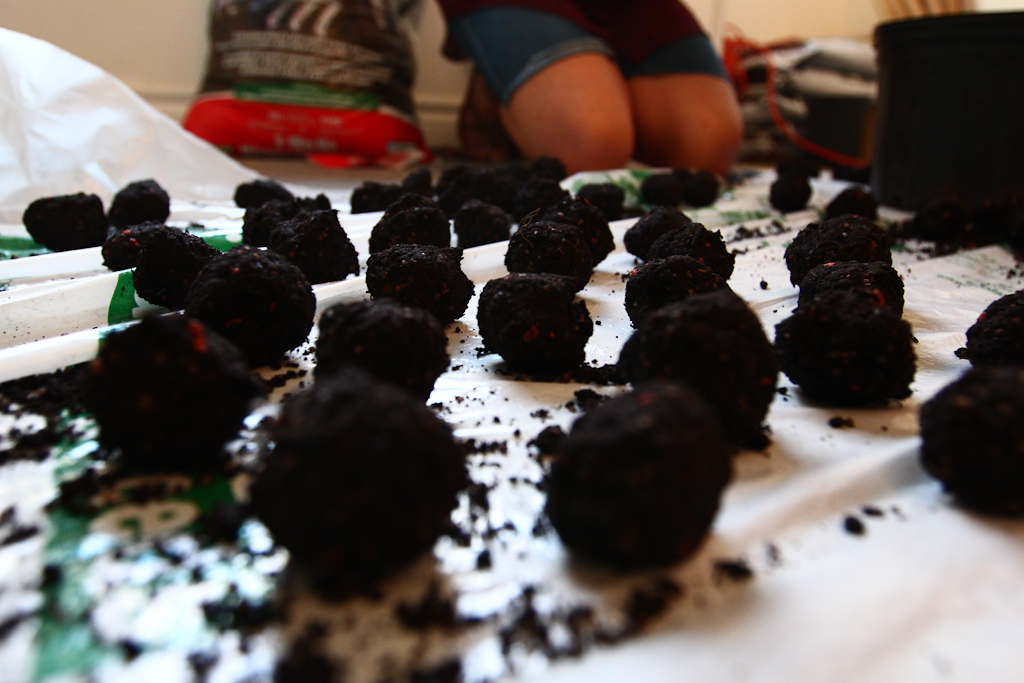 Details, hand-crafted seed bombs. We'll have to get Sam's exact recipe and post it here.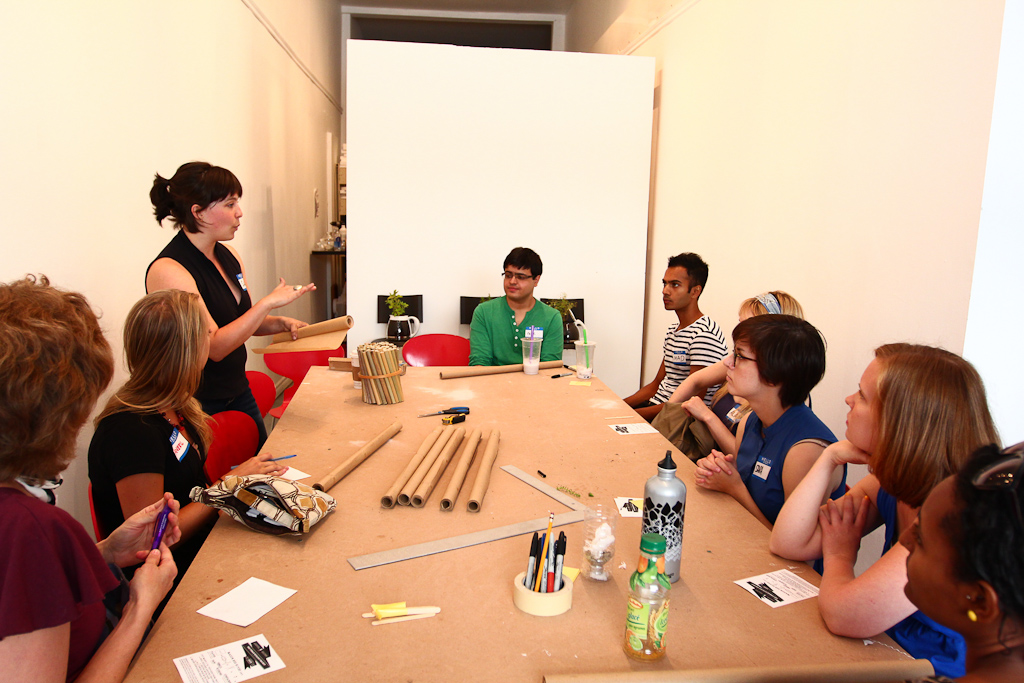 Then, onto making some urban apiaries.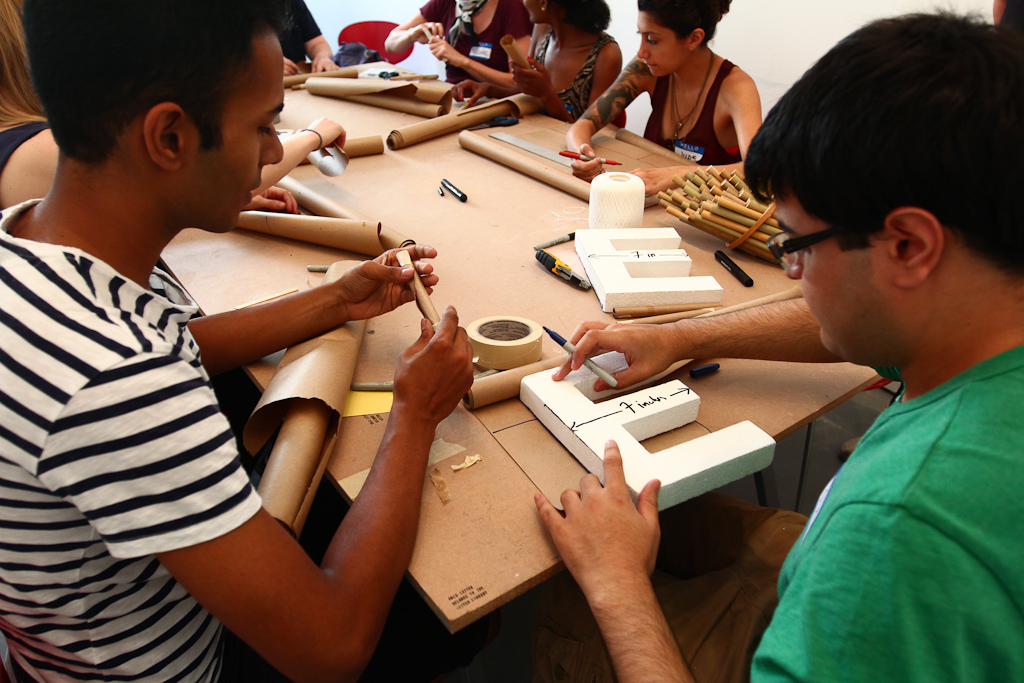 Using some craft paper, the group made small tubes that will make an excellent home for some bees.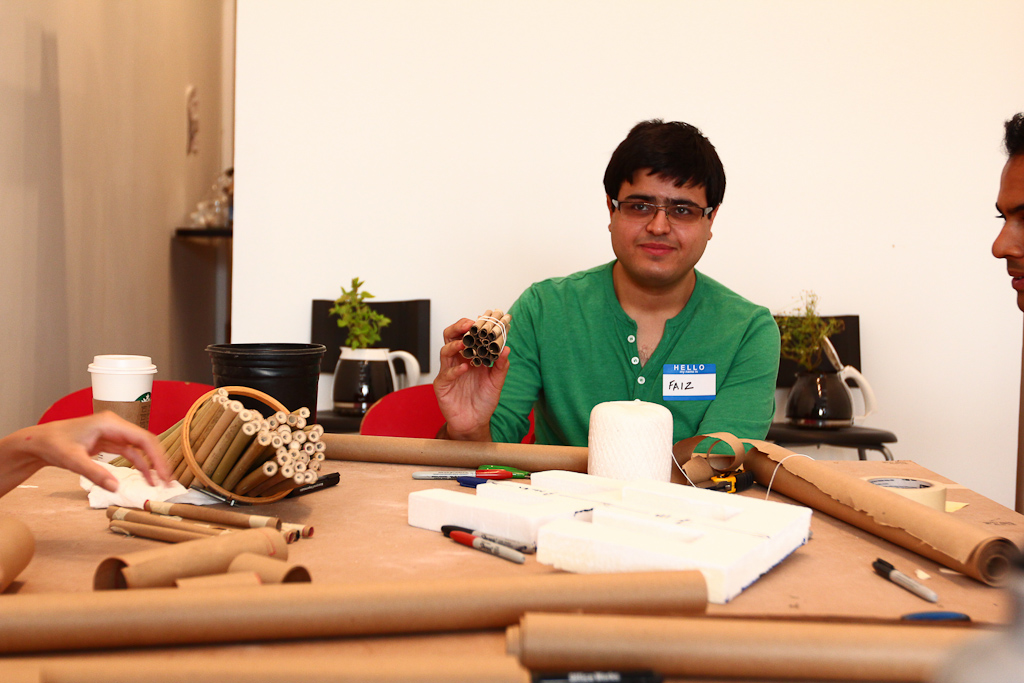 Some of the results.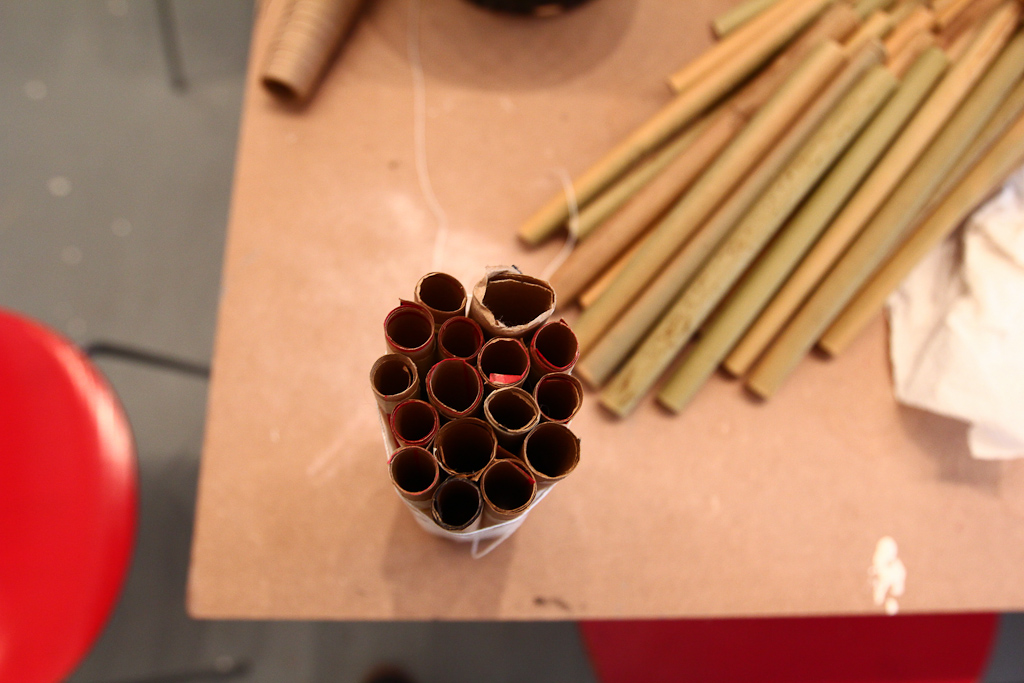 Detail of a home for bees.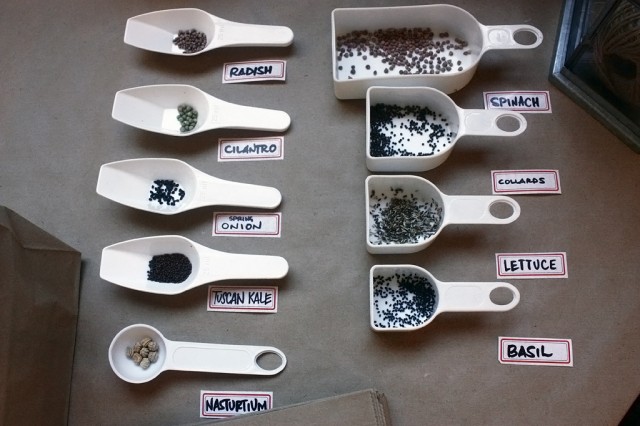 Later that evening, Sam also hosted a workshop on urban container gardening.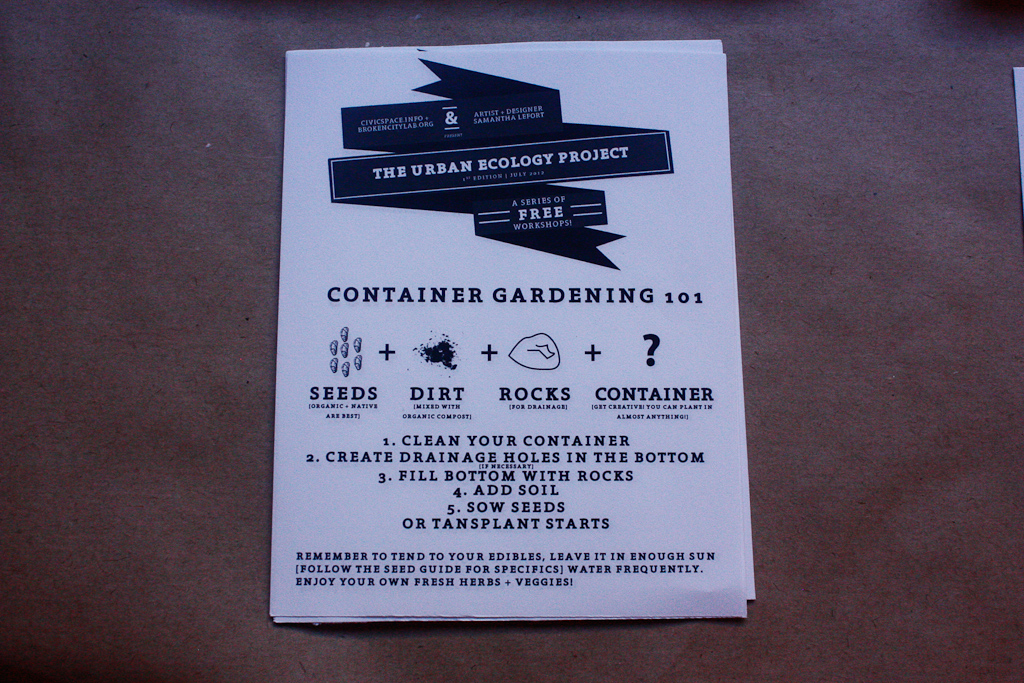 Here's the basics!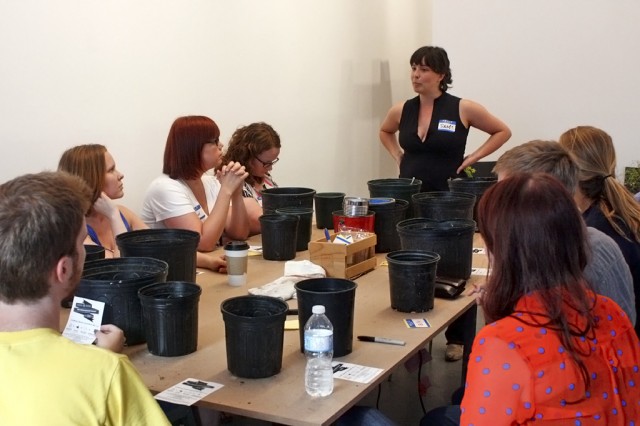 Containers of all sizes — whether for your balcony, backyard, or favourite public space.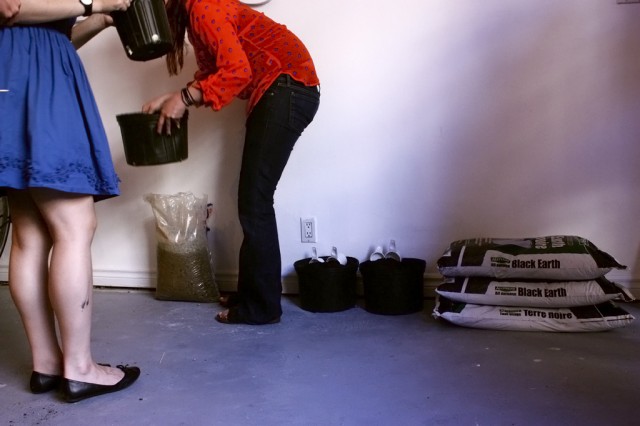 Moving some soil.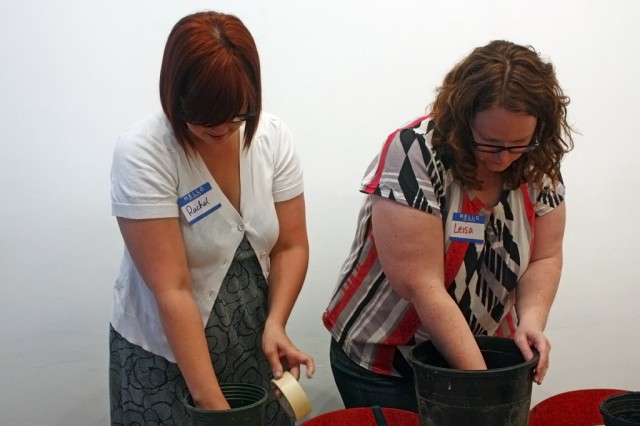 Prepping the containers.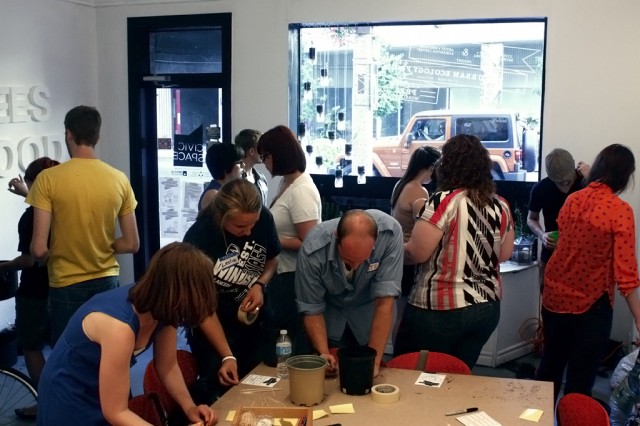 Lots of activity at CIVIC SPACE.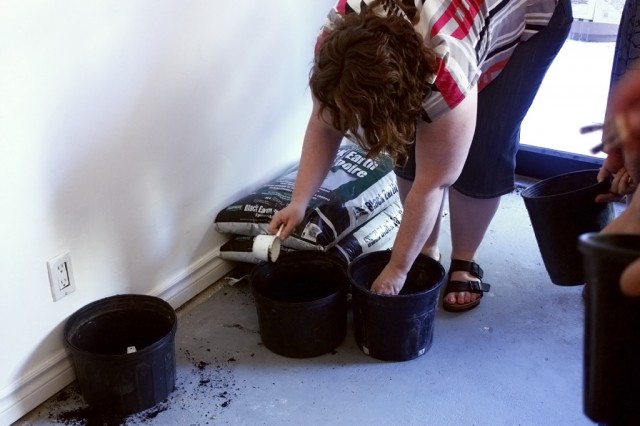 Filling the containers.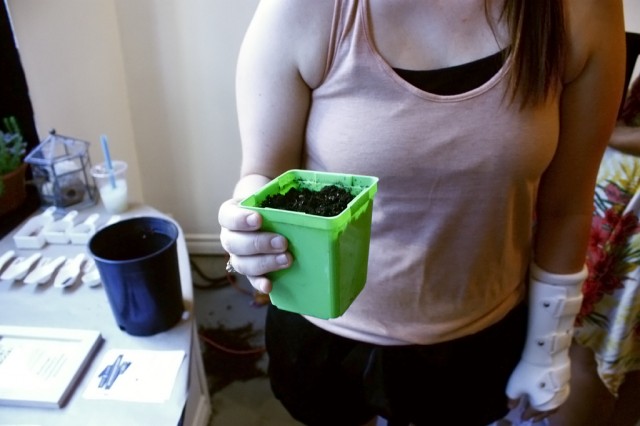 Small green container ready for seeds.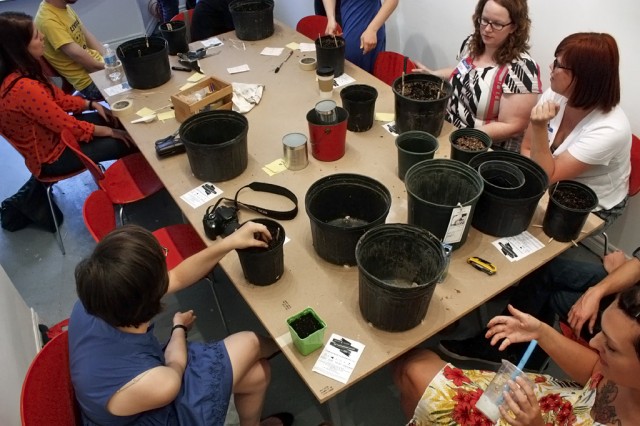 Around the table at CIVIC SPACE.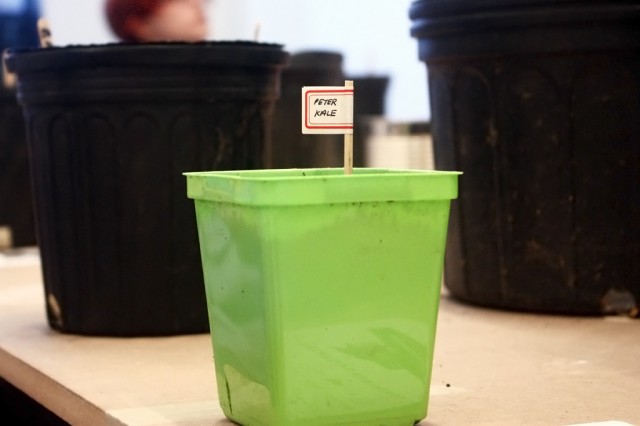 An identifying flag.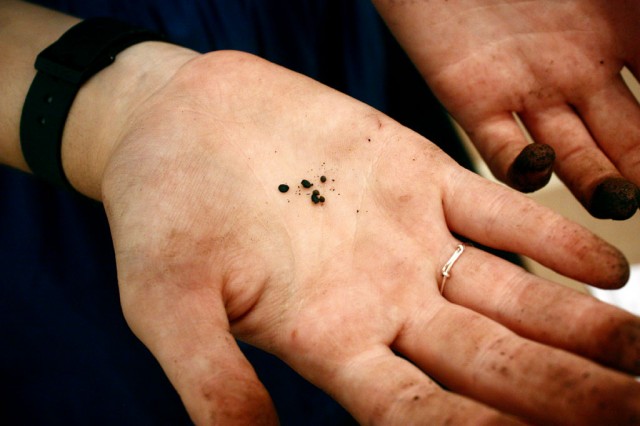 Small seeds.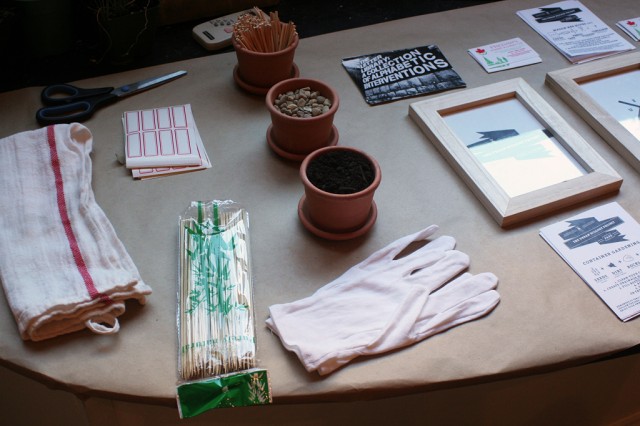 Tools of the trade for container gardening, very much put to use!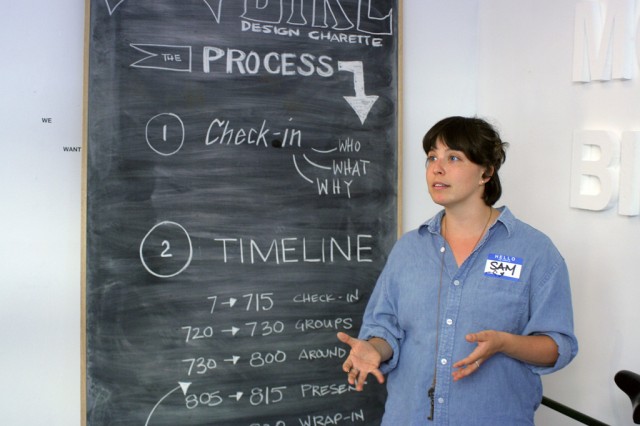 Wednesday night was the cycling charette.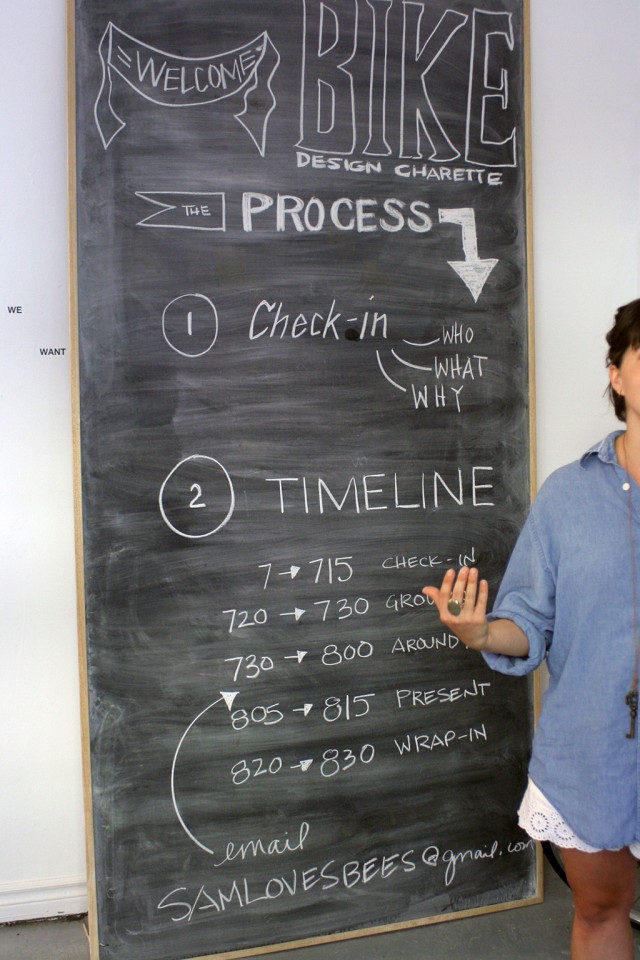 Everyone would head out in groups of two on their bikes to find something they'd like to change in the city and then report back to start drafting some ideas for how to make that change.  Below, some photos from one of the group's travels.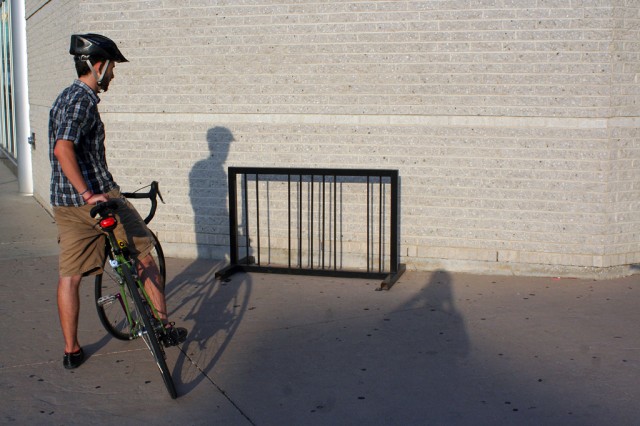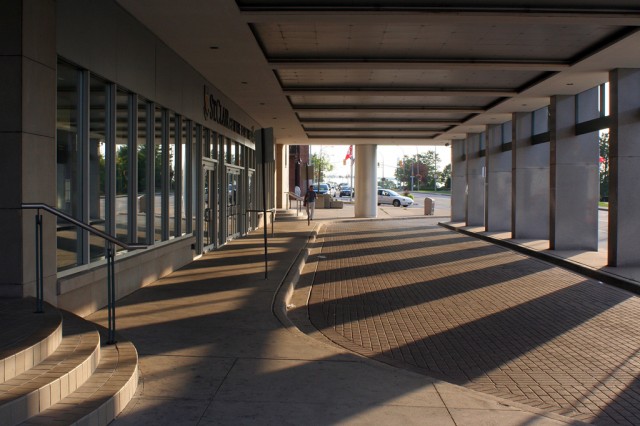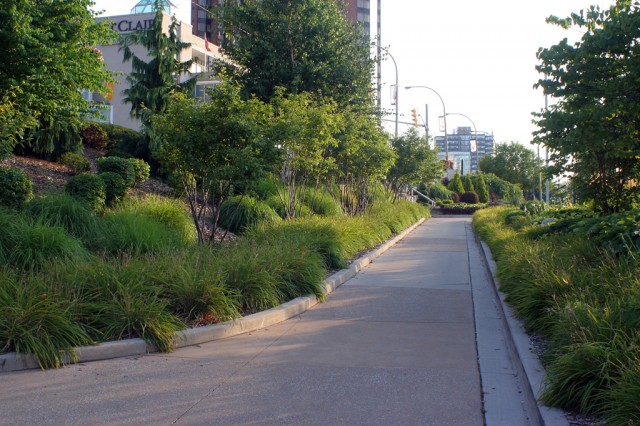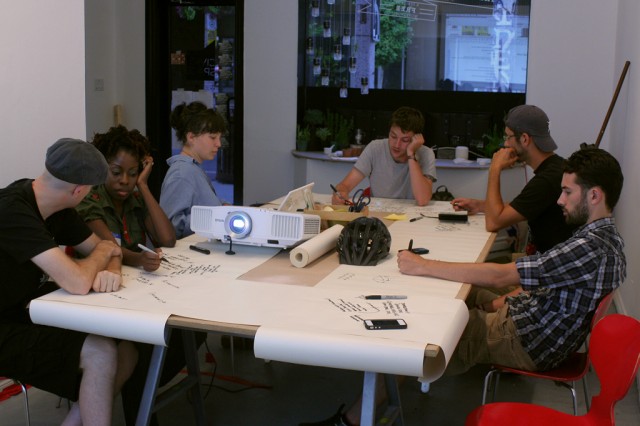 Back at CIVIC SPACE, around the table designing solutions.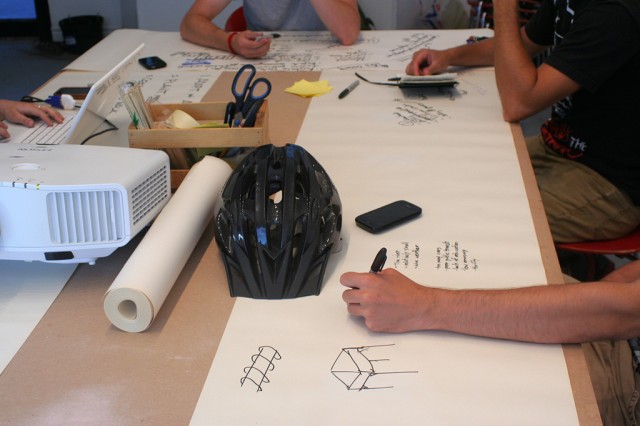 Illustrations.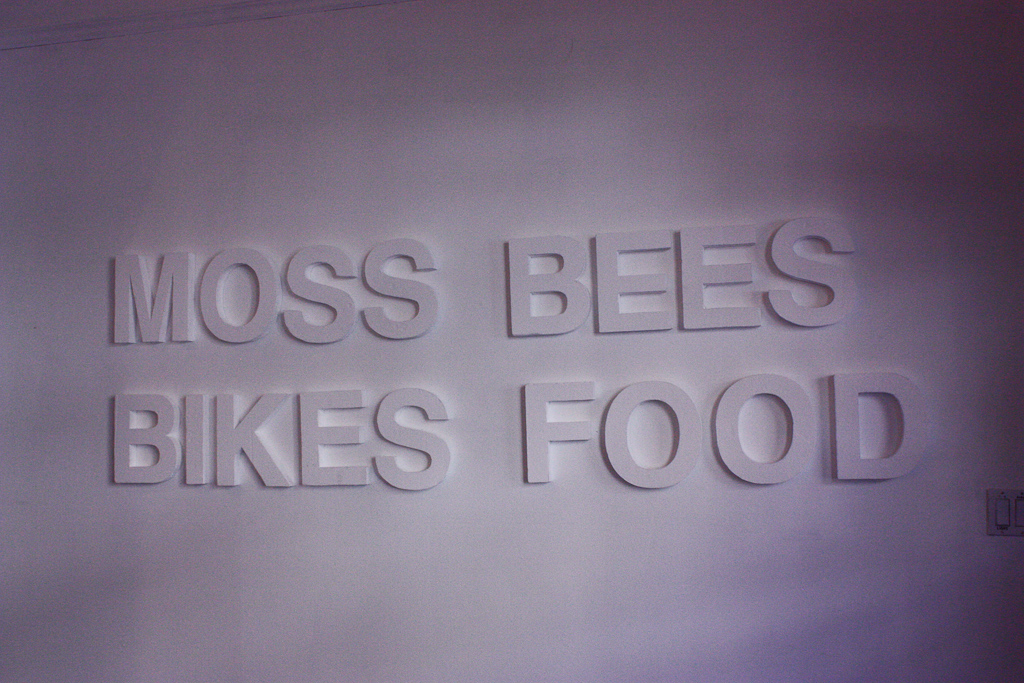 Mantra of the week.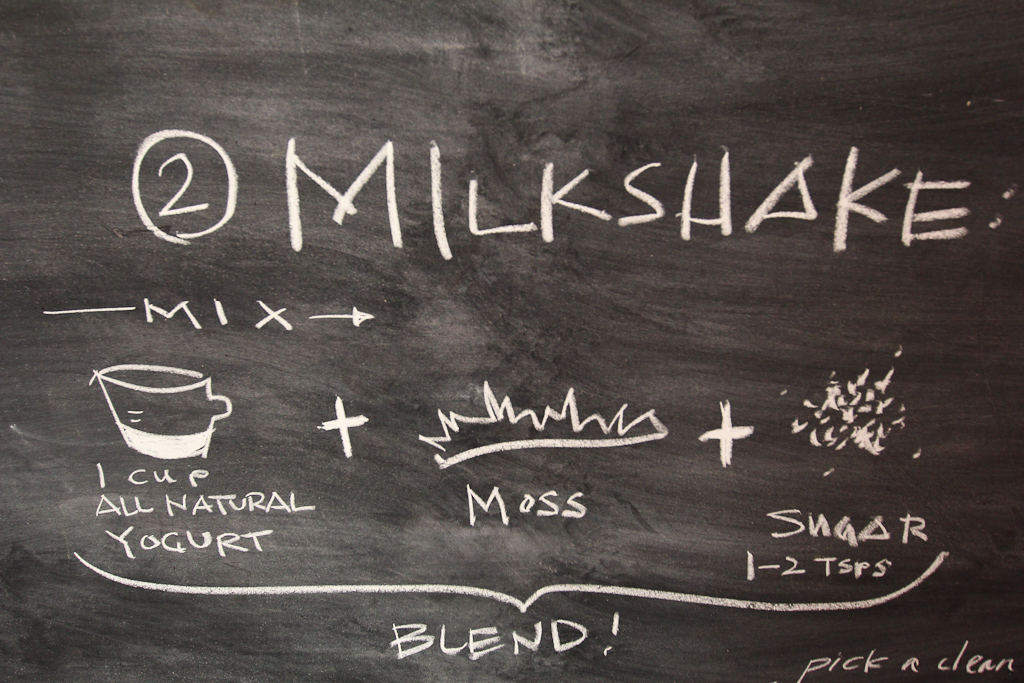 Thursday night — moss graffiti … and here's the recipe … blend together 1 cut natural yogurt + moss + 1-2 tsps of sugar.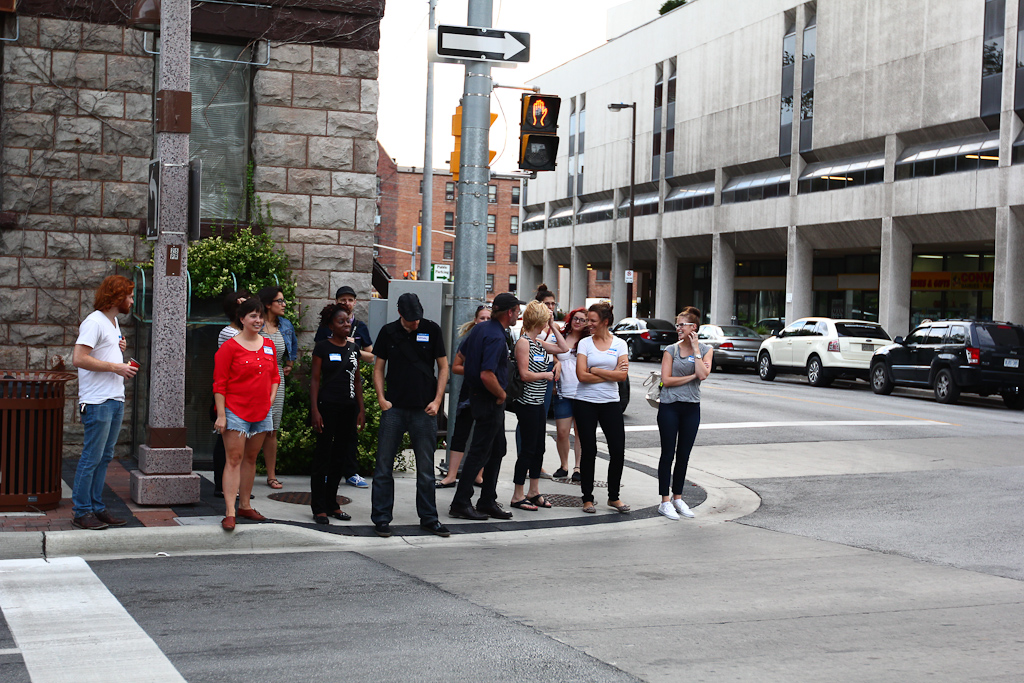 After a quick introduction to the process of making the moss graffiti mix, we head out into the city to look for a surface.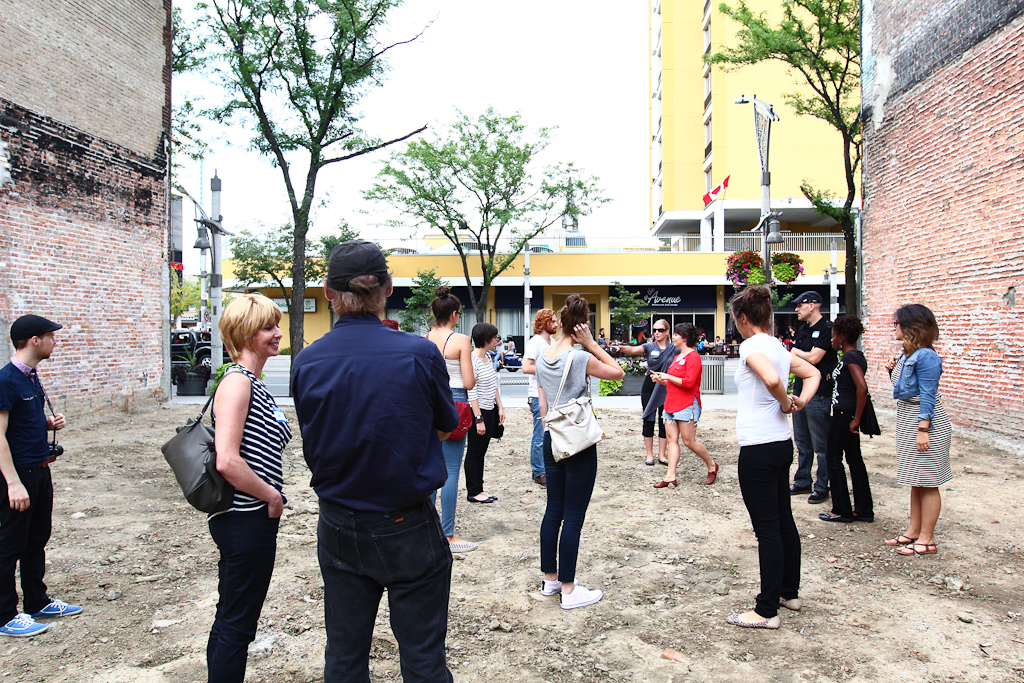 The vacant lot on Ouellette seemed all too perfect.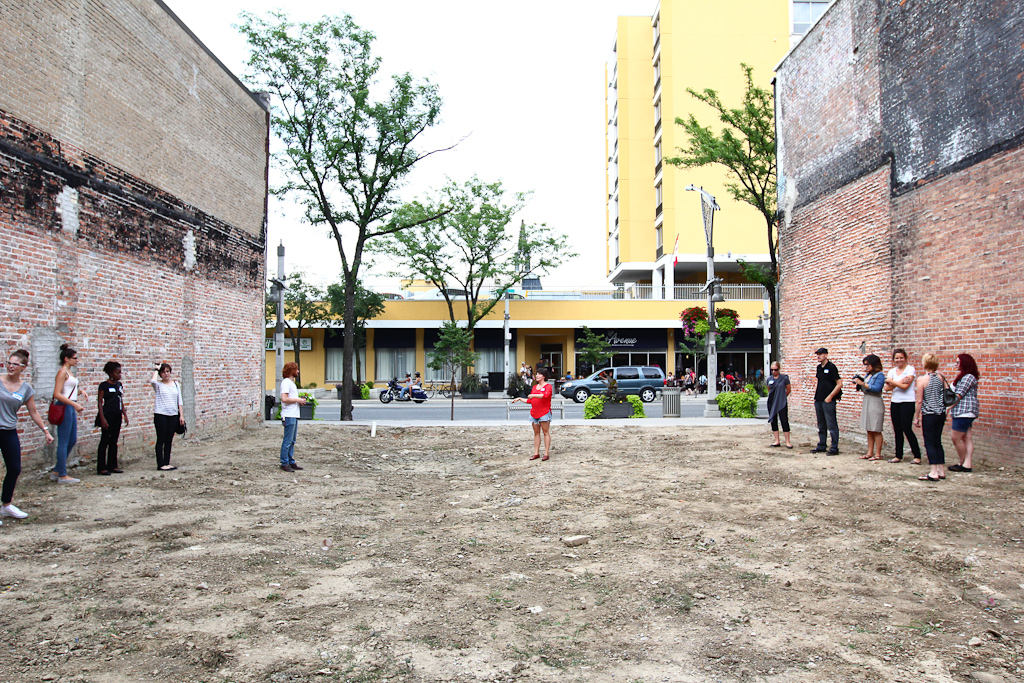 Two groups decide on their wall and start brainstorming their moss graffiti.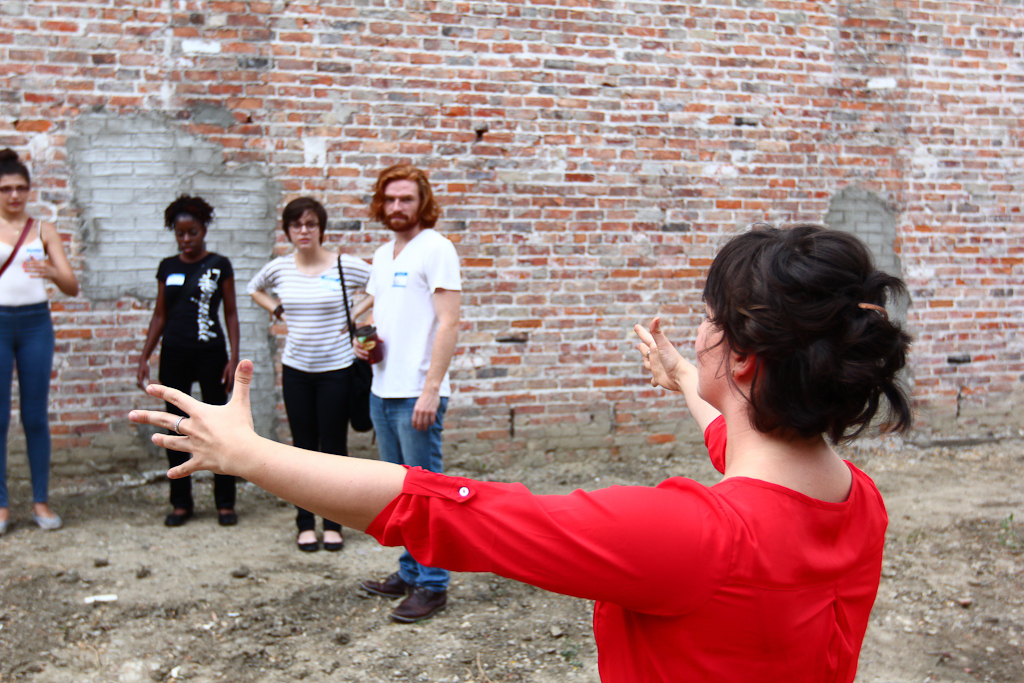 Sam explains…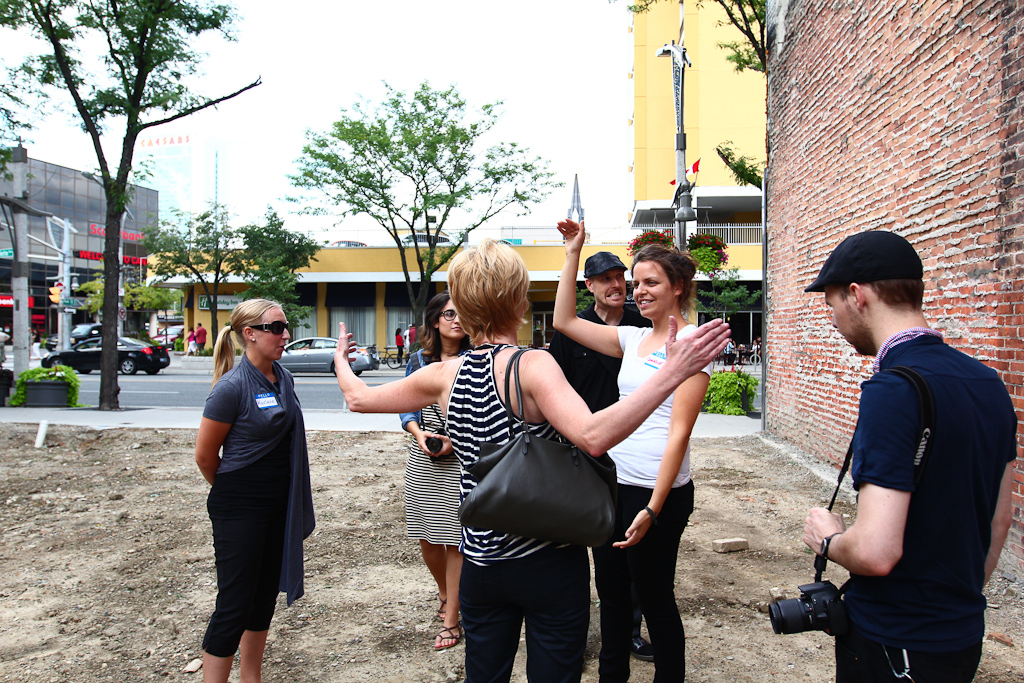 … groups talk sizing.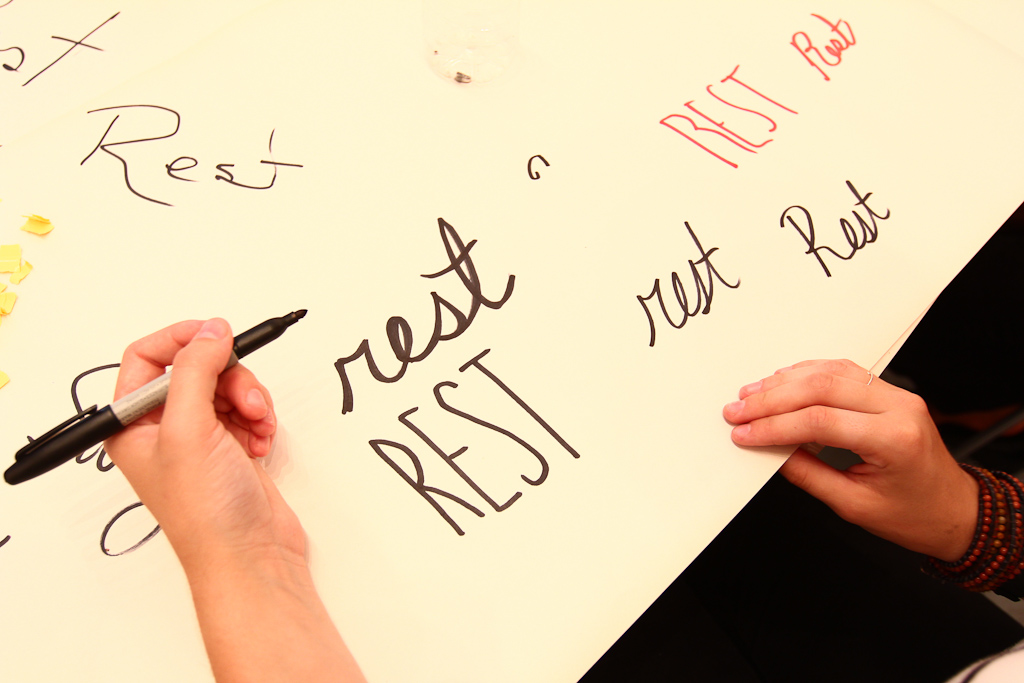 Back at the space, we start to test out some possible designs.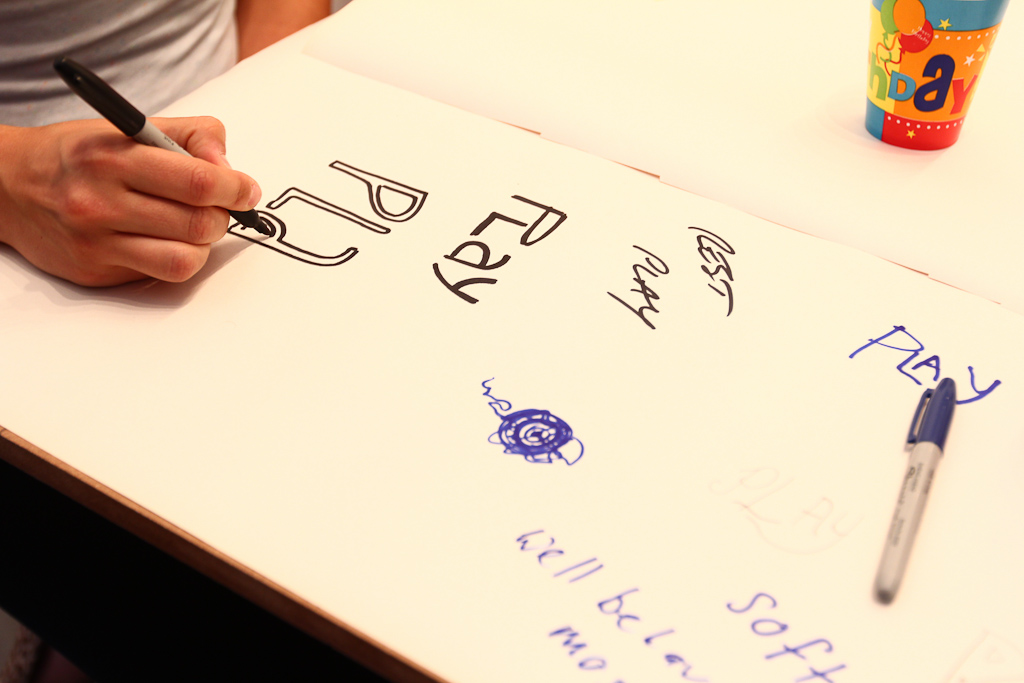 Rest and Stay were the two winners. Seemed appropriate given the possibilities to reuse and re-approach that vacant space.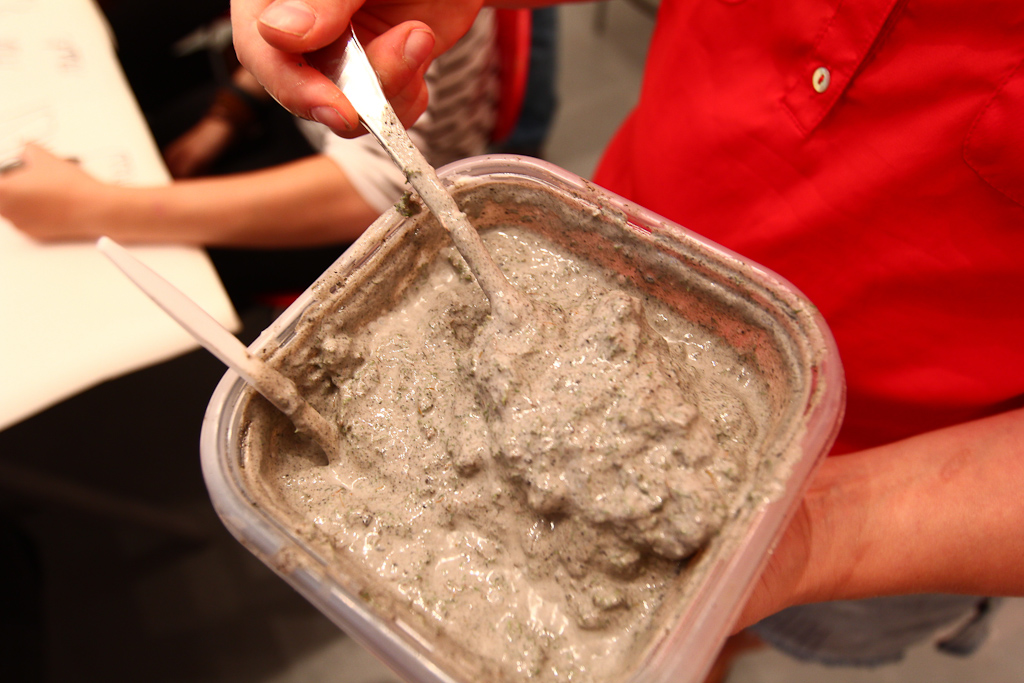 Sam makes the moss graffiti mixture!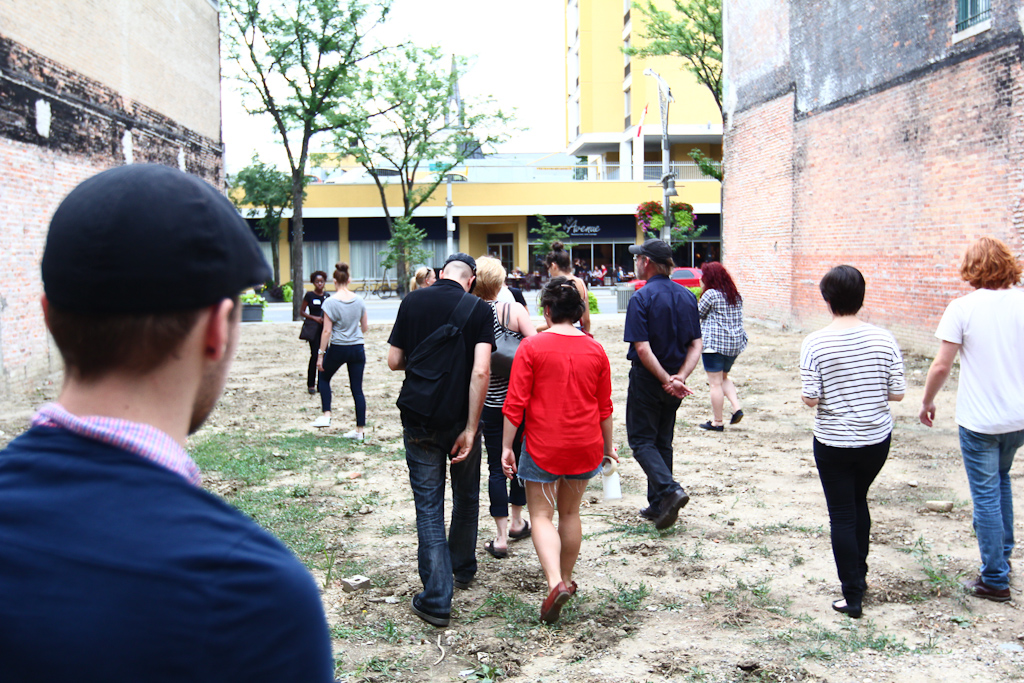 Back to the site.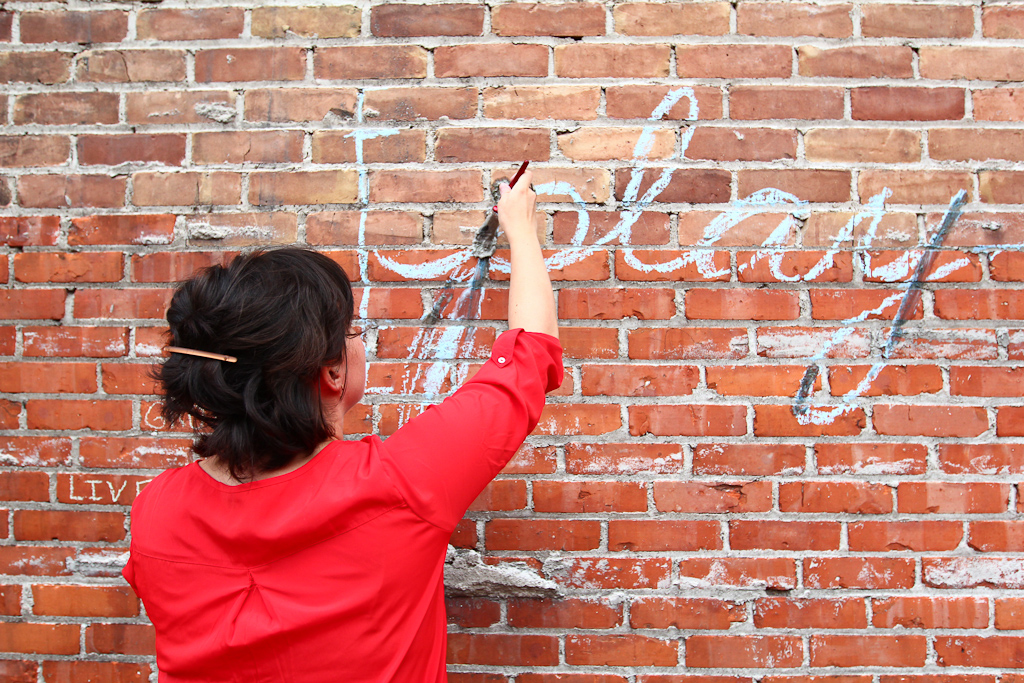 We chalked the walls to test the design and placement and then Sam demonstrates the technique for applying moss graffiti.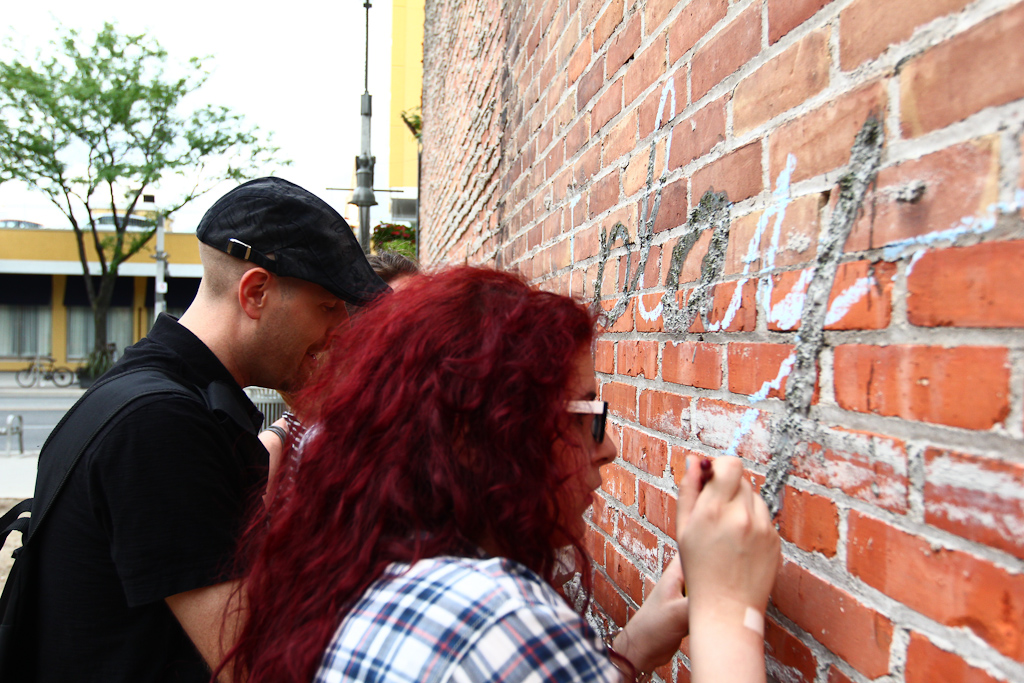 Then the groups go to work.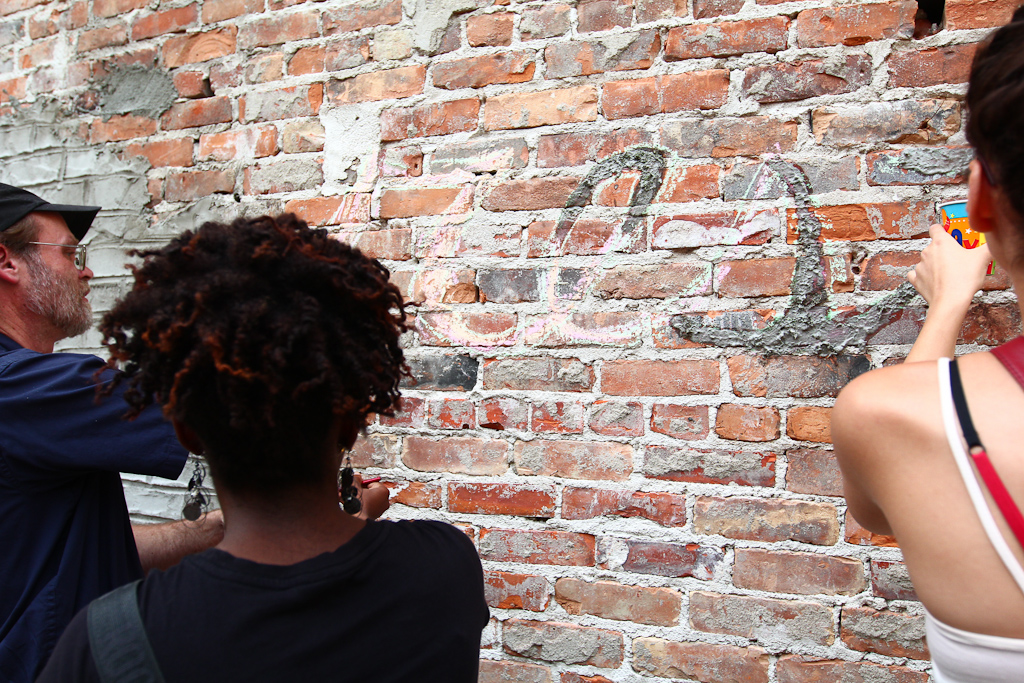 You need a fairly thick coat.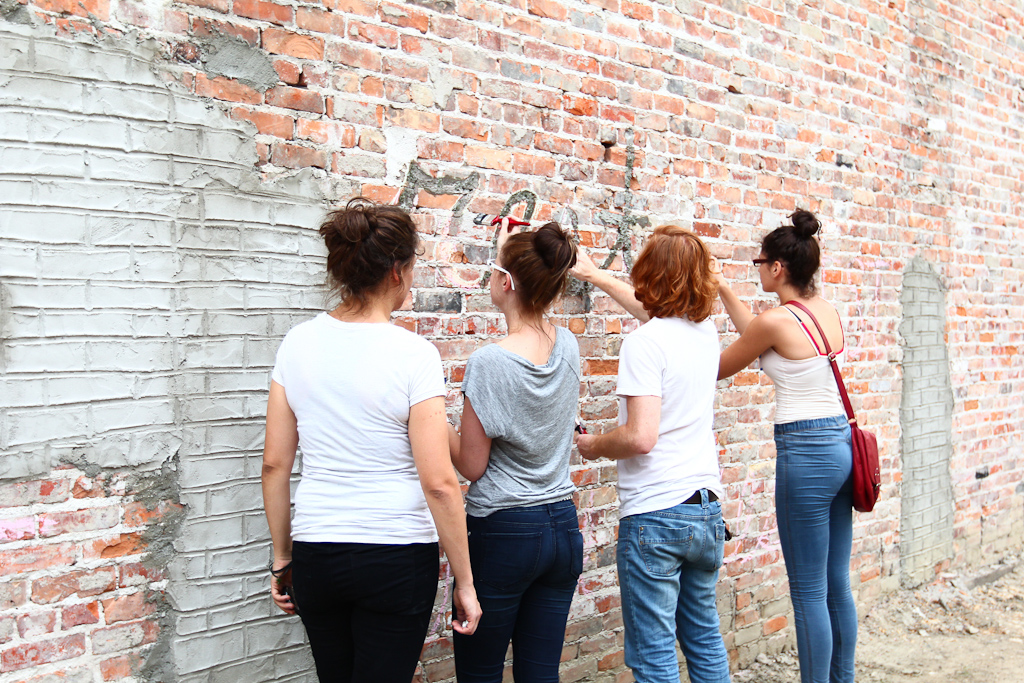 Members of both groups took turns.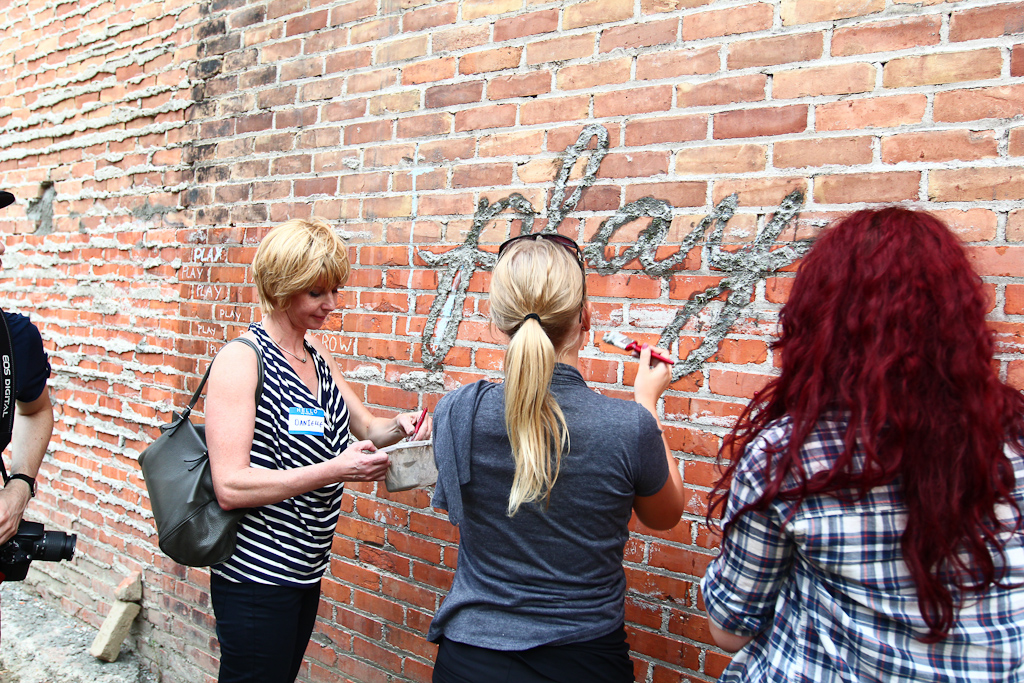 The play group put it on really thick, which hopefully helped it survive the rain on Friday.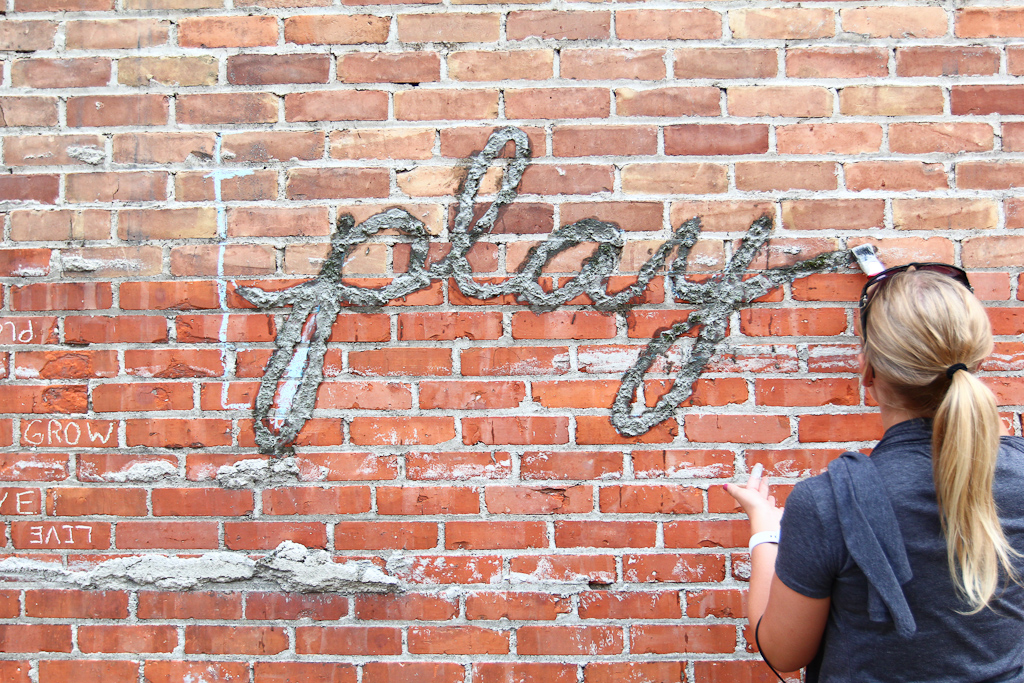 Finishing touches on play.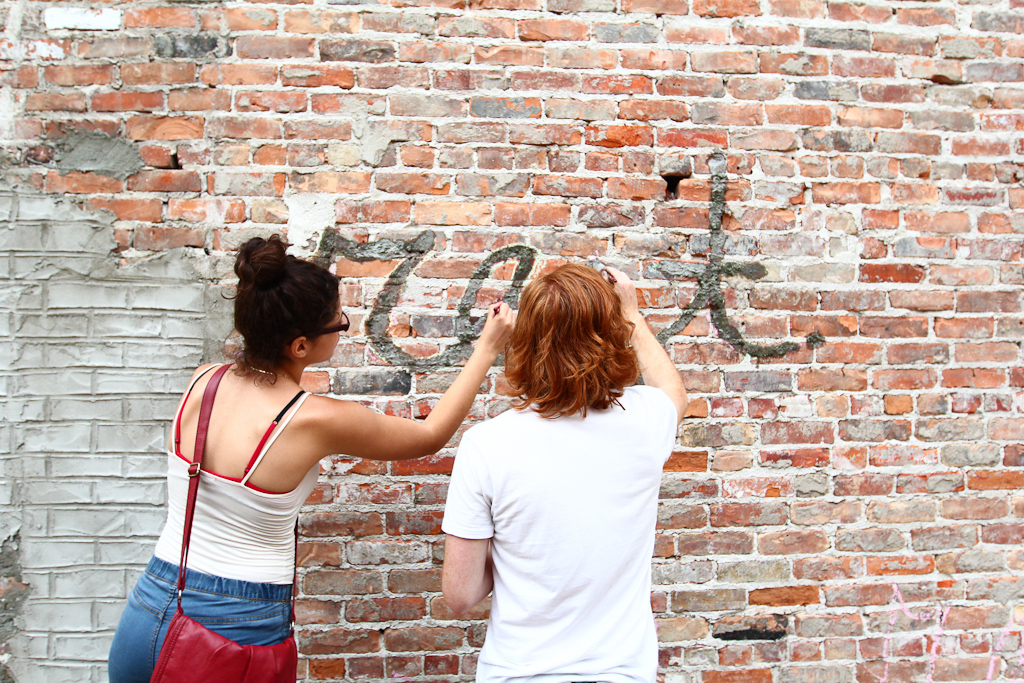 Wrapping up rest.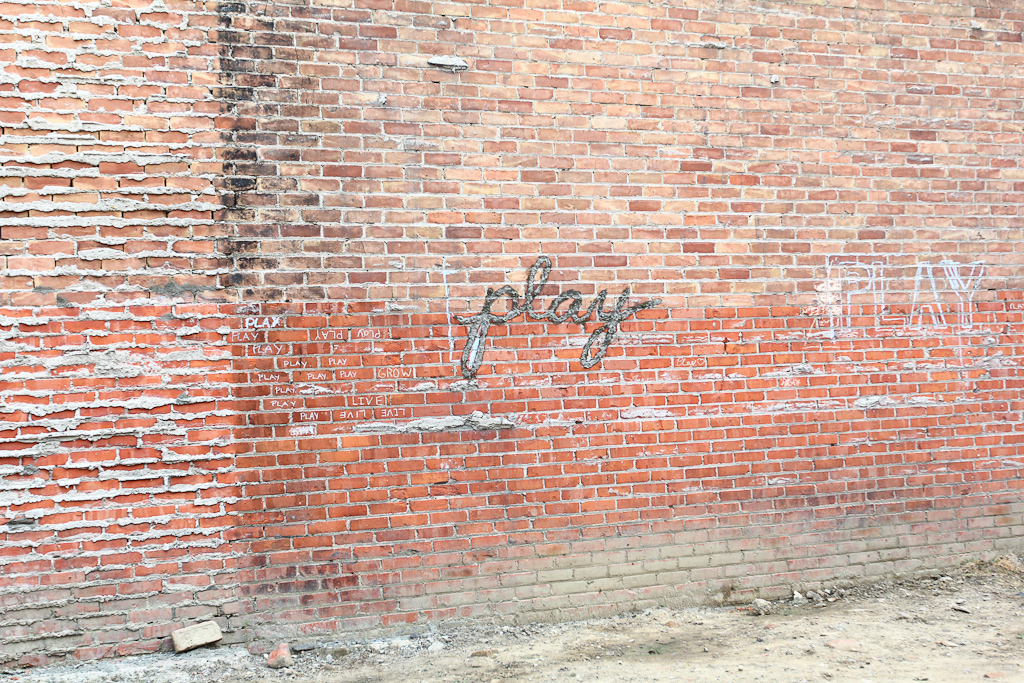 Play.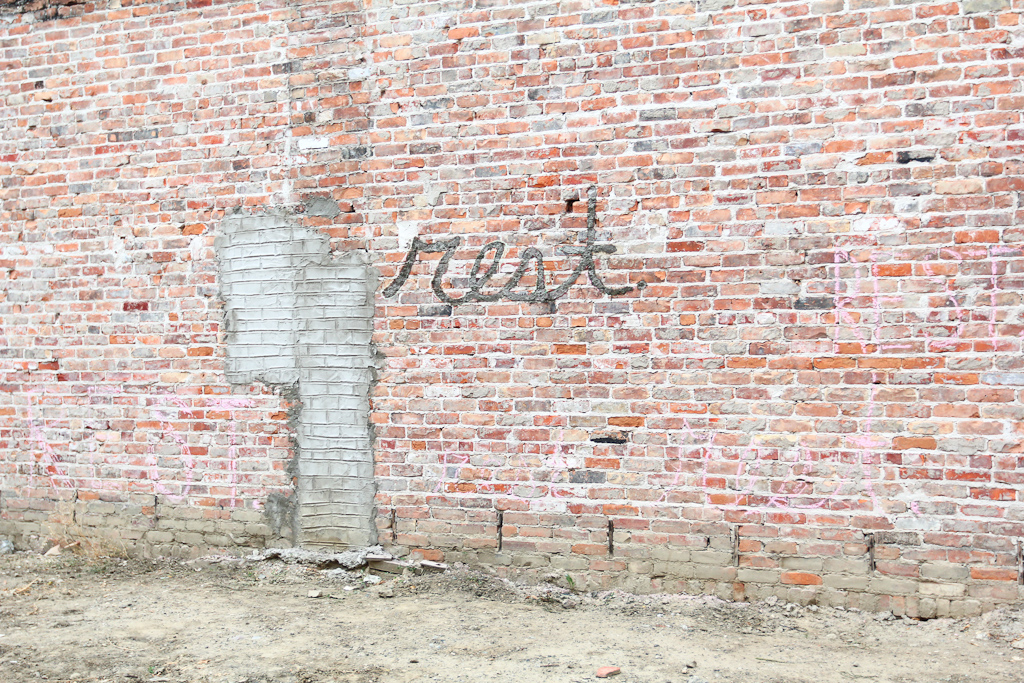 Rest.
The workshops turned out incredibly well and we were so happy to be able to host so many people each day. Our sincerest thanks to Sam and to everyone who came out to participate!!!! If you have any questions for Sam, feel free to post them in our comments below.
More soon.