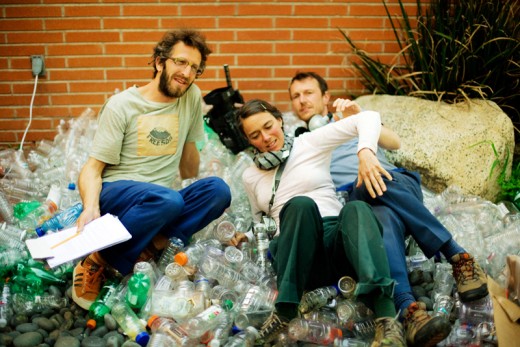 Amy Franceschini of San Francisco, is a contemporary American artist and designer who's practices span from drawing, painting, sculpture, design, net art, public art and gardening. She teaches media theory and practice courses at both Stanford University and San Francisco Art Institute.
In 1995, she founded Futurefarmers as a way to bring together multidisciplinary art practitioners to bring together new work. They are, "teachers, researchers, designers, gardeners, scientists, engineers, illustrators, people who know how to sew, pattern makers, cooks and bus drivers with a common interest in creating work that challenge current social, political and economic systems." Amy Franceschini explains, "The name [Futurefarmers] is a product of my childhood," explaining the influences of her father, a corporate farmer and owner of a pesticide company, and her mother, a New Age type devoted to the notion of organic farming.
Her Futurefarmers are comfortable with both traditional and new media, allowing them to employ a fertile approach to all of their projects. They also have an Artist in Residency Program, and have housed 19 artists from 8 countries who have created experimental and client based projects along with the Futurefarmers.
You can check out all of their projects on their website, but I figured I'd give you a taste of a few of their current projects.

Civic Cycle is a temporary bike share program, a public bike pump and a public forum to present existing city bike share programs as well as an open discussion to gather input on what San Francisco's city bike program might look and operate like. The goal of this project is to cut traffic, reduce pollution, improve parking and enhance the city's image as a greener, quieter, more relaxed place.
RAINWATER HARVESTER/GREYWATER FEEDBACK LOOP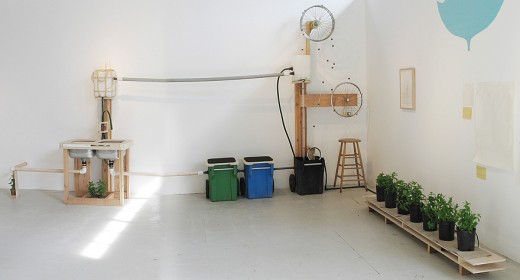 A water saving system made from salvaged materials storing two types of water–water that normally runs away while becoming hot and rain water. The water is stored in the 3 small recycling bins which can also be used as benches to sit upon. The hand crank device on the right is used to pump stored water back to the sink to be used at a later time. The sink is equip with a variable drain allowing you to decide to let your water run back into the storage units, into the greywater system to the garden or out to the city system.

An ongoing project being developed with the City of San Francisco. The program began as a utopian proposal and has now become a pilot project that supports the transition of backyard, front yard, window boxes, rooftops and unused land into food production areas. Victory Gardens has the mission to create and support a citywide network of urban farmers by (1) growing, distributing and supporting home gardens, (2) educating through lessons, exhibitions and web sites and (3) planting demonstration gardens in highly visible public lands; garden at city hall, schools and Golden Gate Park.  Justin also made a great post about this project, tiing it in with some of BCL's future plans!