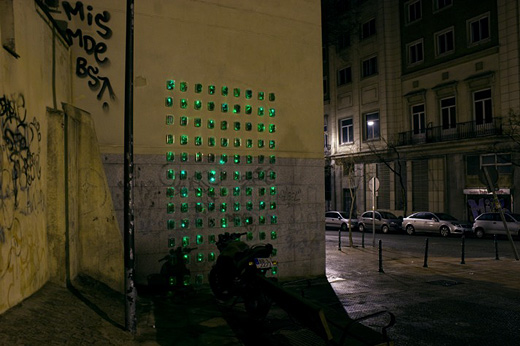 Luzinterruptus is a Madrid-based light art intervention collective. They've done some really large-scale works in streets around the world, this project, Garden for a not too distant future, being one of their most recent.
From their site, "For this installation we used 110 transparent food packaging containers, inside which we put leaves and branches found in the trees in the area and lights of course. Afterwards, we placed them on a wall in an ugly square in the center of Madrid and there we left our form of fashionable vertical garden."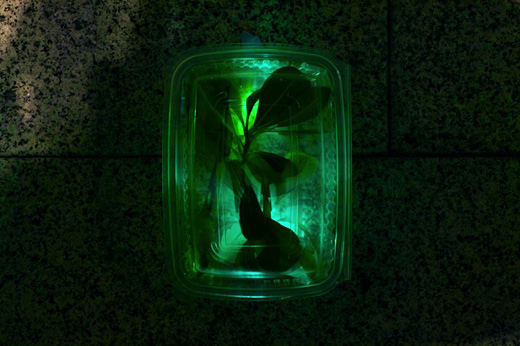 The work critiques the arguably impractical value of vertical gardens in public spaces, with the collective stating, "… if we continue to eradicate it from public spaces or reducing it to inaccessible vertical faces, the only form of contact with nature will be in supermarket refrigerators, packaged with expiry dates."
I suppose what I find most interesting about their work is the relentless necessity to encounter it at night — and that they insist on working in the context of outdoor space. According to an interview on UrbanArtCore, they head out nearly once a week to create an installation; here's hoping summer gives us that kind of time.
Photos by Gustavo Sanabria.
[via Designboom]