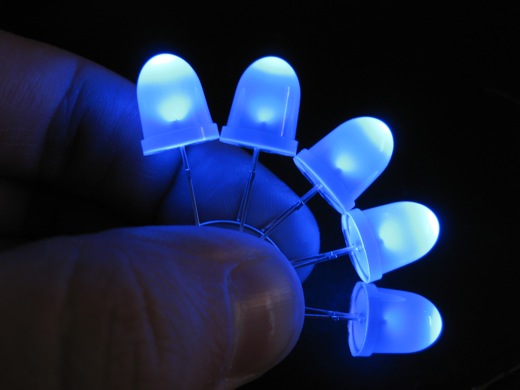 The 10mm LEDs I ordered from Evil Mad Science came in and I went out today to get a CR2032 3V battery to start testing.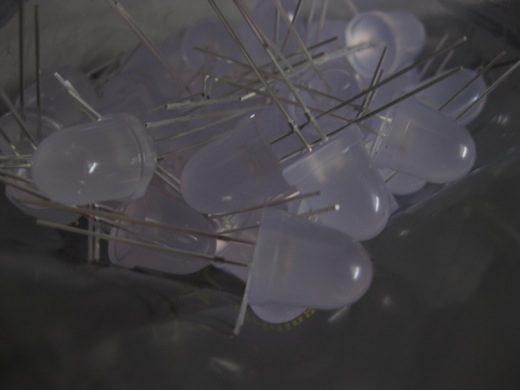 I got 100 super white and 100 blue LEDs.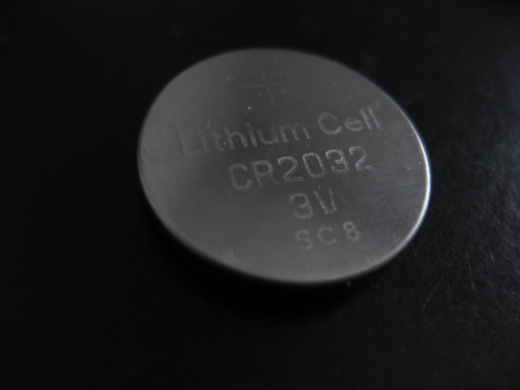 This is the CR2032 battery, I got 6 of them for $2 from the Dollar Store. It would be interesting to get a really small solar cell to keep a battery like this continuously charged.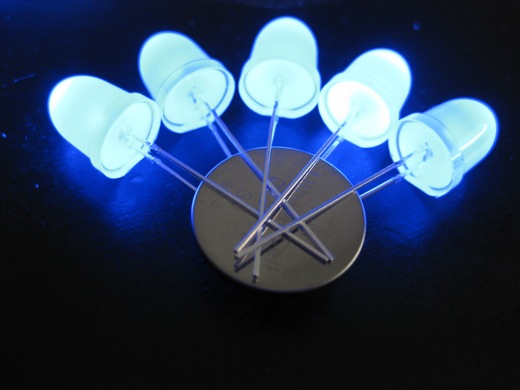 You can power more LEDs off of one battery, but I think the battery would just drain faster.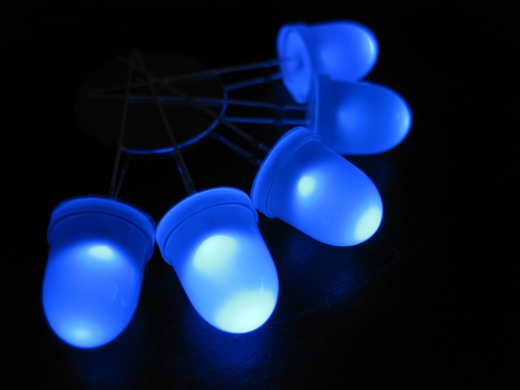 These are the blue LEDs, the whites are a bit brighter, but still have the frosted lens. So, let's start thinking about what we can do… I want to make some signs, use these to light up that fence entrance for Lebel and the wall where there is no light.