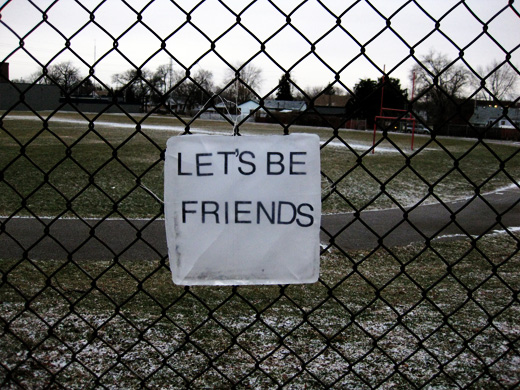 Another iteration of our Text On Ice series, this time spelling out, "Let's Be Friends" and mounted on a fence bordering the Forster Secondary School's field.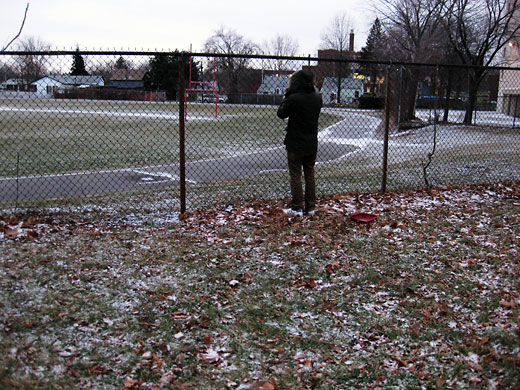 Danielle and I made quick work, though as usual, our fingers froze long before we finished.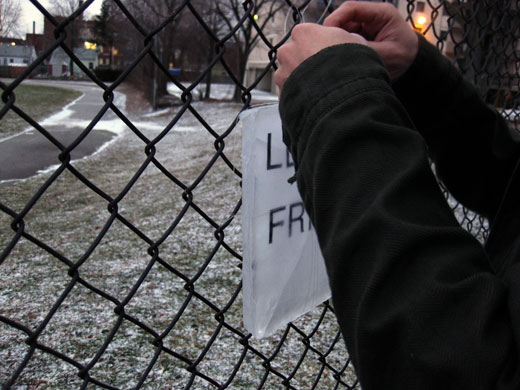 It would have been easier to have someone else on the other side of the fence, trying to pass monofilament line that's wanting to curl up is difficult, especially in the cold.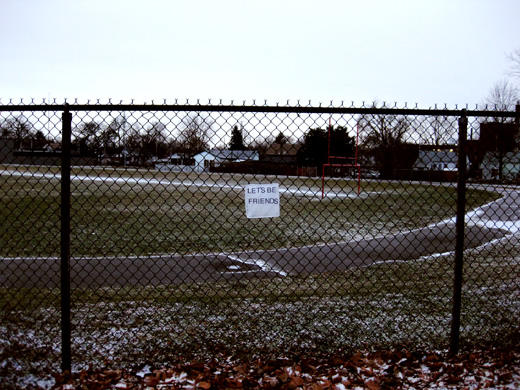 I'm happy with how this one turned out, though now I want to start thinking about 1 letter per block. We'll need many freezers. I'll post some notes and photos on the process soon.