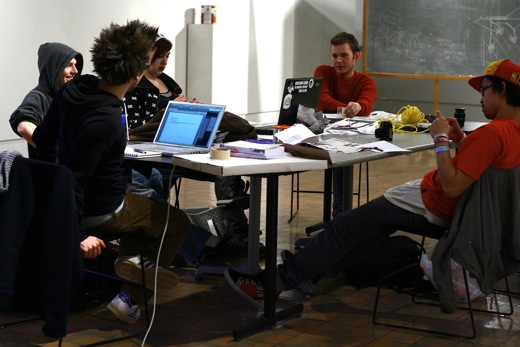 Yesterday was the second day of our Making Things Happen (For a Week Straight) show—where we worked in the gallery and travelled to Vincent Massey secondary school to start working with some physics students on another large-scale project we're planning. We also worked a bit more on the hanging baskets and planned for Thursday's event.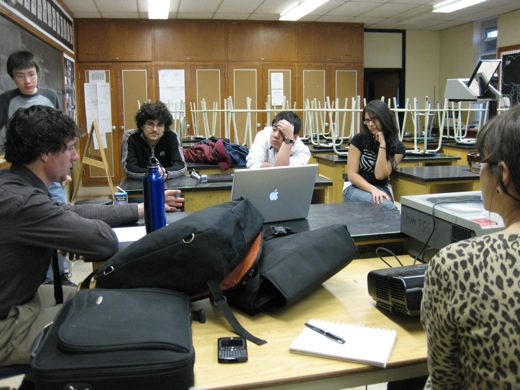 Danielle and I went to Massey in the afternoon to meet with some really, really smart 10 and 11 grade students under the guidance of my brother, Dylan, the Physics teacher. We gave them an overview of BCL and an idea of the project and we set to work brainstorming how to tackle the problem.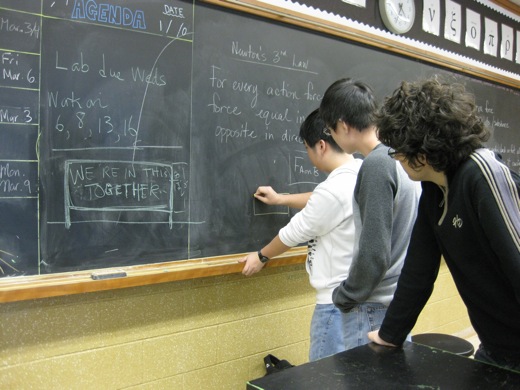 The idea is to install a really, really, really large sign on Windsor's waterfront that can be read in Detroit. The students thought using triangulation might be a good way to get an idea of how large the sign would have to be.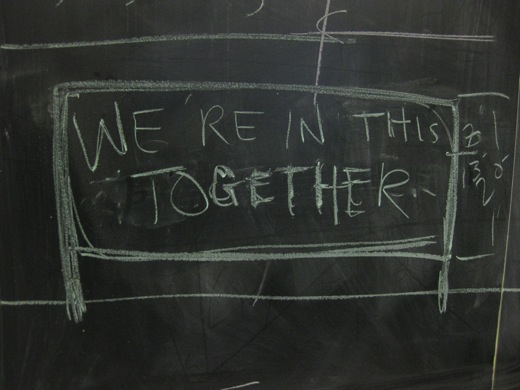 Here's my quick sketch of the sign, we're estimating the sign might have to be somewhere around 20′ high, though we really have no idea yet.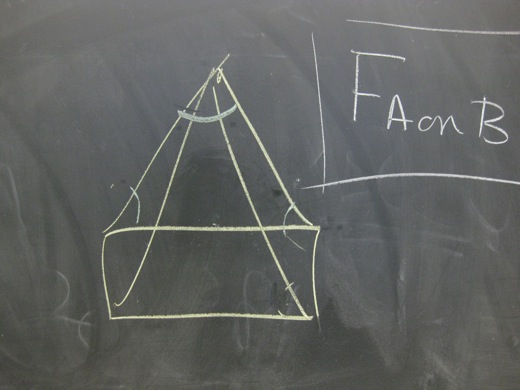 I think this was a diagram they were using to figure out if triangulating the size of the Caesars Windsor sign from the ground was possible. These students are ridiculously smart and really fun to work with. Looking forward to next week when we head back.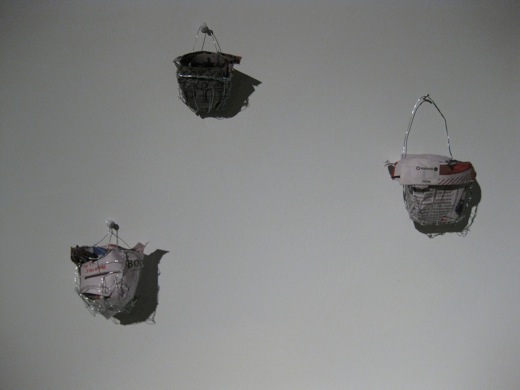 Back in the gallery for Office Hours, some of our hanging basket planters, the top one has some dirt in it.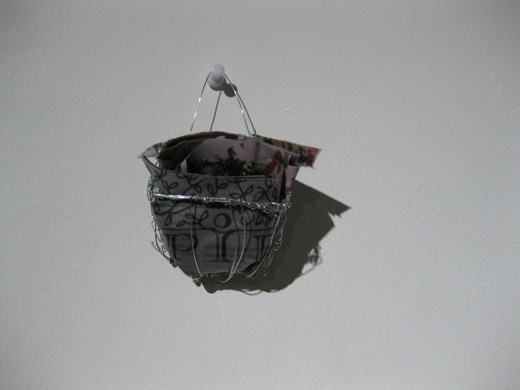 We also put seeds and watered it to see if it would make it over night.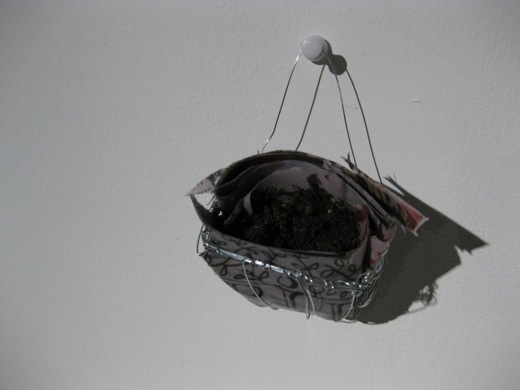 I think this design makes a lot of sense, the newspaper being able to be removed if need be, to transplant whatever grows, though ideally whether its flowers or vines or anything else, it will grow through the newspaper and start to take over a bit of wherever we hang it from (fences, poles, parking meters, etc).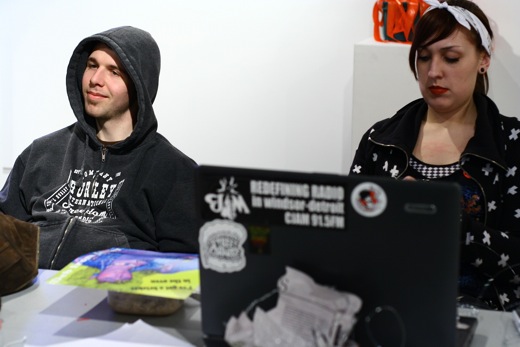 Josh and Michelle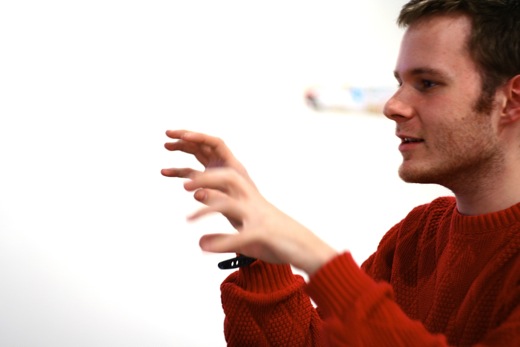 Steven explaining something… I can't quite remember what it was, though I'm sure I was convinced.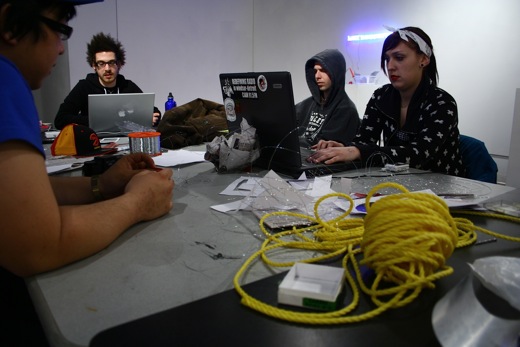 We spent a lot of time trying to go over plans for the event Thursday night, which has turned into a bit more work than we anticipated. Thankfully, everyone is on board and pushing to make it happen, so I'm sure it will be a success.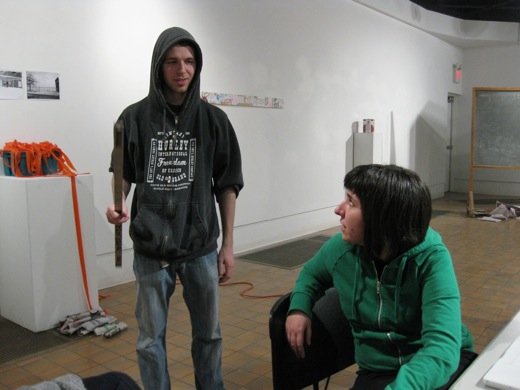 At the end of the night, Josh and Cristina and I went over the blog, looking for ways to improve it and make it easier to navigate. At the top of the list was adding the dates of the Events next to the title of the Events in the right-most column.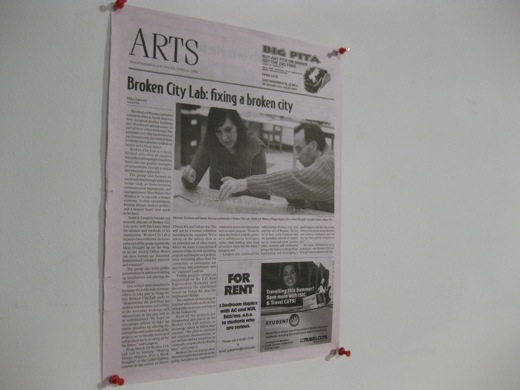 Here's our article in the Lance, you can also read it online.
The soil from last summer, being used again now for our hanging planters.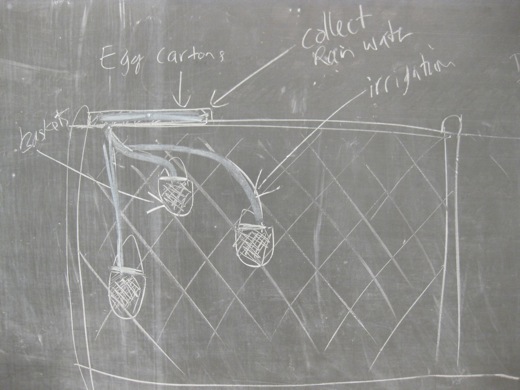 Here's a rough diagram of a potential way to hang and water the baskets on a fence, using some kind of rainwater harvesting system.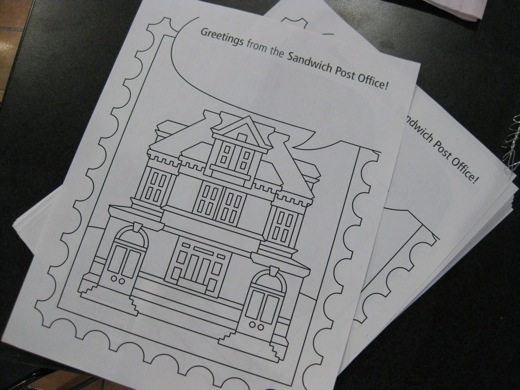 Here are Steven's colouring pages for the Sandwich Post Office, he did these back in December, and now there are a bunch of copies floating around, ready to be coloured in and then sent off to the post office. We had attended a few meetings with an advocacy group for the Sandwich Post Office, which may potentially face closure.
Tomorrow is another busy day, but lots of things are getting done—see you in Lambton Tower tomorrow at 7:30pm.