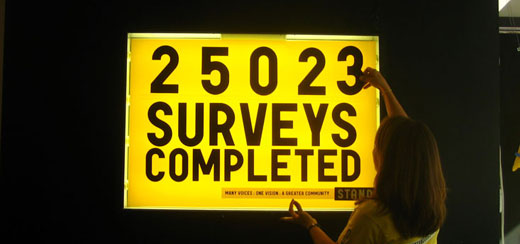 "CreateHere works with one guiding principle in mind: we love our city for what it is, has been and could become."
The non-profit organization started in 2007 and does things like provide over $300,000 in artists grants to area creatives, connecting talented artists to homes in Chattanooga, and asking everyone in their city what they want for their city.
They also work closely with small businesses in the city on a variety of initiatives, including providing 8-week business planning courses, access to expert advice, and offering peer roundtable discussions once a month. And they do things like the 48Hour Launch (48HL), which unites creative individuals to launch start-up businesses in two days.
They do this based on the responses they get from handing out 25,000 surveys to the community.
They were also recently included in The GOOD 100.
And a few of the Fellows from CreateHere are coming to Windsor (via Detroit) for one day this week (Tuesday, November 10th) to share, brainstorm, discuss, and in all likelihood, inspire (us).
This is going to be our first Micro-Residency and we're not exactly sure yet what we'll do for the day, but surely we'll be touring the city, making many introductions, and figuring out how exactly they've been able to do what they have in just two years, and how a similar model of activity might work in Windsor. It's going to be incredible, stay tuned.