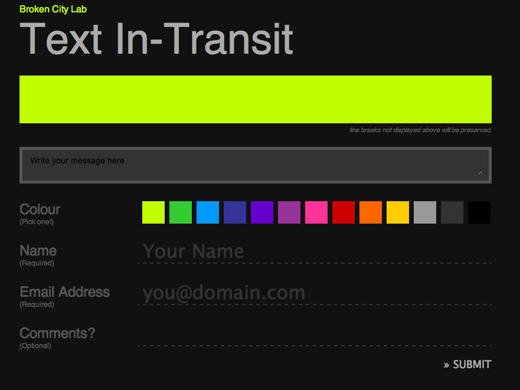 Courtesy of the always brilliant Steven …
There's now a new submission form that allows you to get a quick preview of what your Text In-Transit panel could look like, along with a fun little colour swatch. If you've already submitted, it's worth submitting more just to try this out, and if you haven't submitted yet—get on it!!!
Check out the NEW Text In-Transit Call for Submissions page!
Or if you're more comfortable with an old fashioned email, that's still fine too.