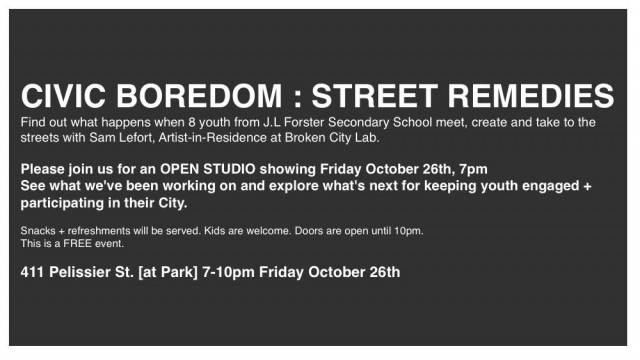 Mark your calendars for Friday, October 26th at 7pm for an open studio of our artist-in-residence, Sam Lefort. You'll remember Sam from earlier in the summer when she hosted a rapid fire series of workshops on urban ecology at CIVIC SPACE. She'll be presenting a new project realized over the course of her residency in collaboration with students from J.L. Forster Secondary School. You'll have a chance to meet Sam and the students!
The project, CIVIC BOREDOM: STREET REMEDIES,  features a series of temporary street art stencils installed around the city. Working through a series of workshops with Sam, the students created powerful text-based visual statements that will get residents and visitors starting to think about issues impacting youth.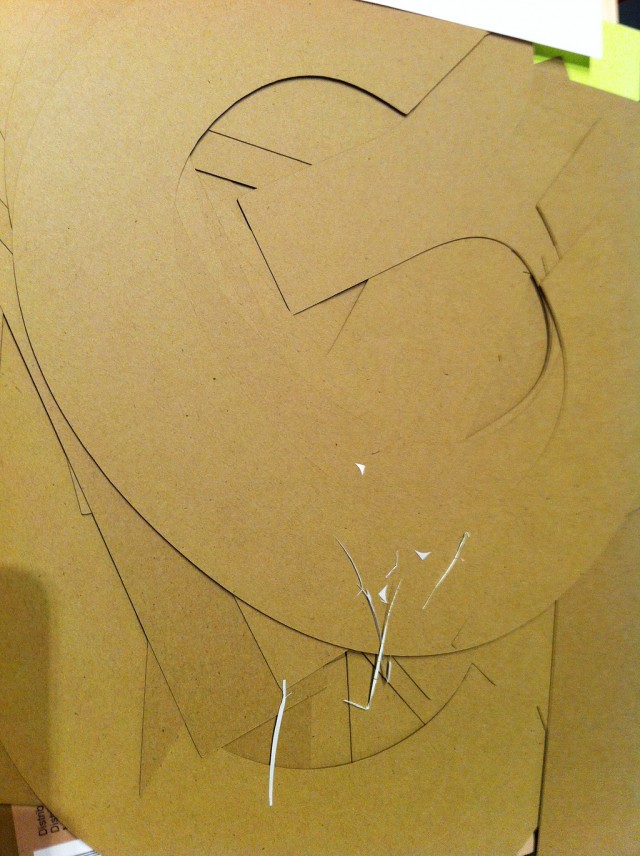 Using custom card stock stencils and environmentally friendly, hand-made chalk paint (corn starch and water), students made their marks (temporarily) around downtown Windsor to try to bring some attention to their hopes and concerns for their futures and the future of the city.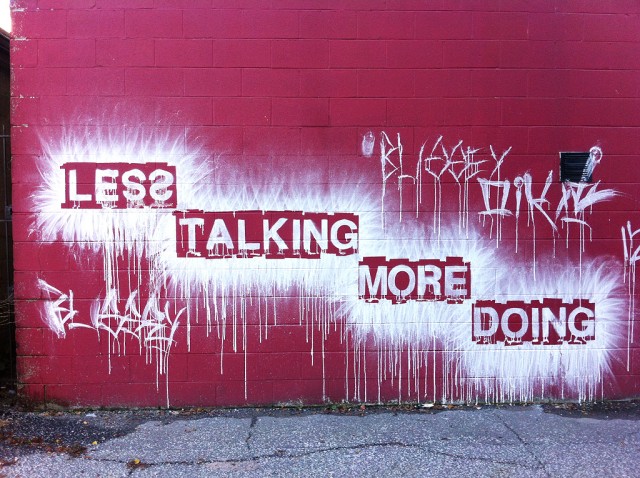 Here are just a few of the installations around the city. LESS TALKING MORE DOING.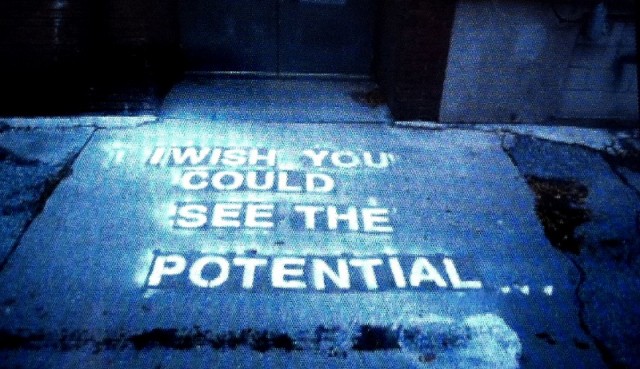 I WISH YOU COULD SEE THE POTENTIAL.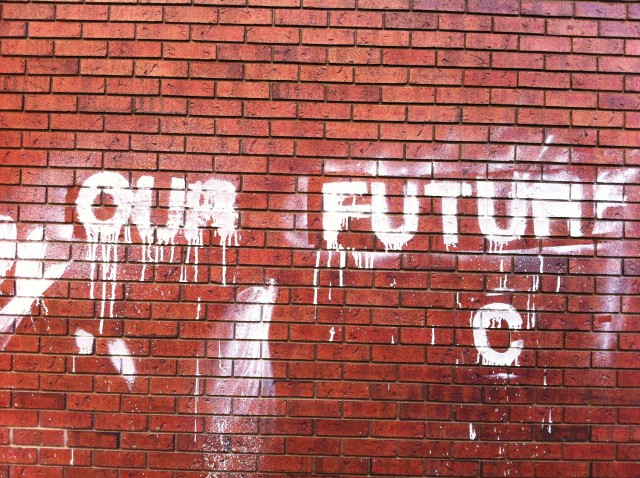 OUR FUTURE.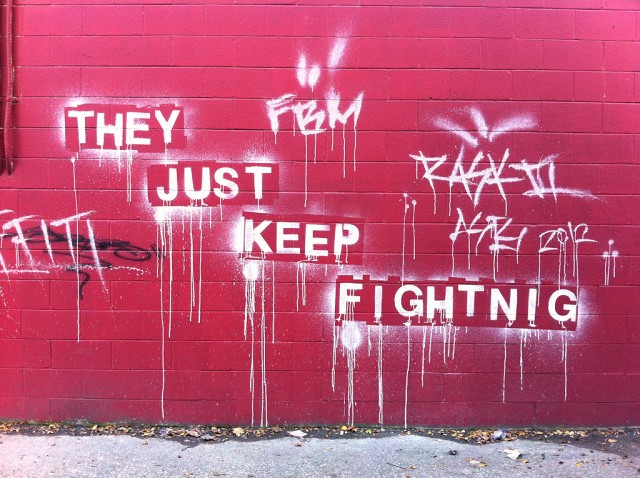 THEY JUST KEEP FIGHTNIG (sic).
See you Friday!