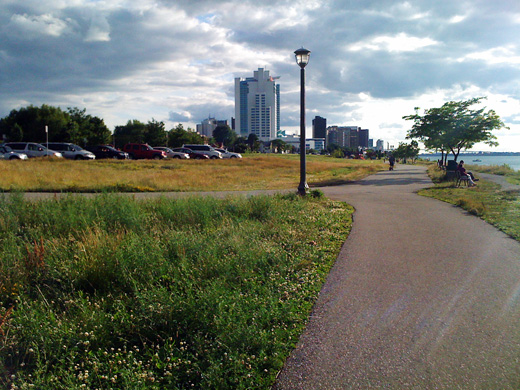 A year ago today, the first post was made on BrokenCityLab.org – Broken City Lab is Alive.
Last night, Josh and I went for a walk and we thought, for a moment, we were in a real city. On our walk, we saw that there were people out walking, riding bicycles, enjoying the view alongside meadows and wildflower gardens, the downtown streets were shutdown and open to pedestrians to walk and sit outside of bars and restaurants without the traffic. For a few hours last night, the city didn't seem quite so broken.
The post that I made a year ago had a picture that, for me, kind of summarized the general sense of the city for a lot of people. I'm not sure that anything has changed, and in all likelihood, things are worse than ever, but last night I had a feeling of hope for the city that I haven't felt for a while.