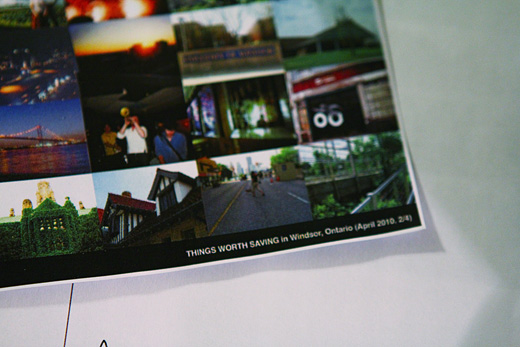 So, we've been busy working on the final parts of some of the Save the City projects, in particular, pulling together the postcards for this month's Things Worth Saving (April 27th, remember?!)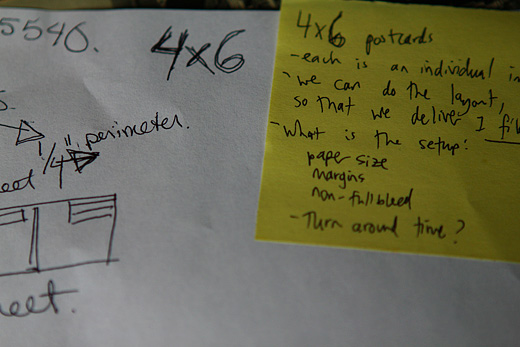 We wound up with around 65 photographs submitted by some fellow Windsorites of the things that they think are worth saving in the city. We're planning to write a lot of short letters on the back of these postcards and then sending them out to cities across the country (p.s. you're invited to help!!!)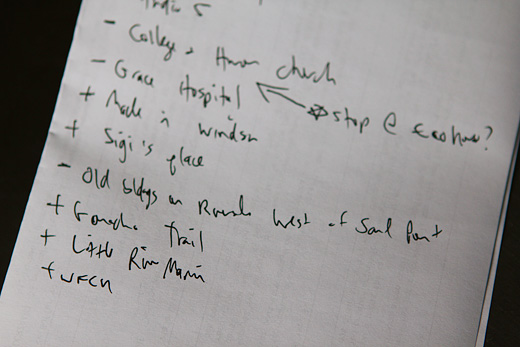 Danielle and I have also been out finishing up documenting and officially recognizing the Sites of Apology / Sites of Hope across the city.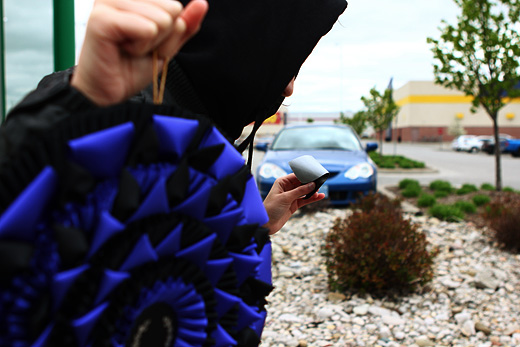 You should expect a massive post on this soon… visiting 50 sites across the city takes a lot longer than we anticipated! We're also trying to figure out where to host our final event of the Save the City project in May — any suggestions?
Broken City Lab: Save the City is generously supported by the Ontario Arts Council.