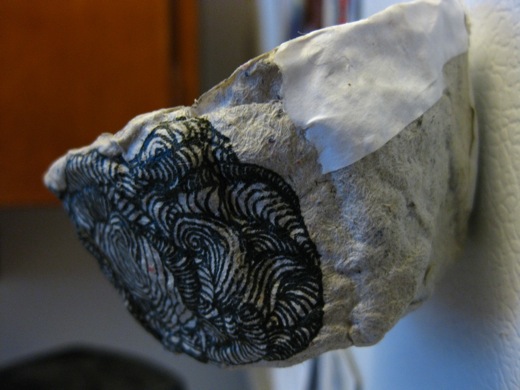 We've been working on paper planters for a while, but over the last couple of days I started experimenting with magnets as well. Ideally, these could work with having some rare earth magnets embedded in the paper. Still more research and development to be done, but I think it's getting closer.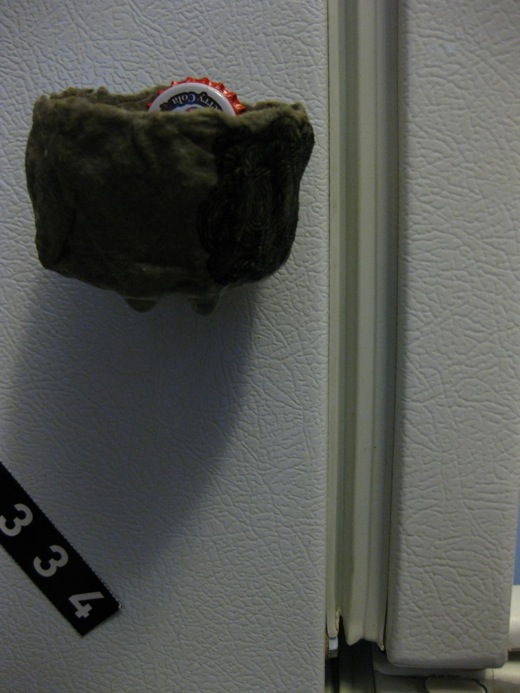 The first step was to fill this paper planter, which was from one of our first experiments, with water and get a magnet on it.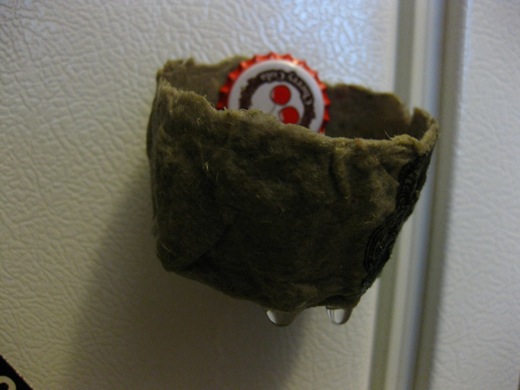 The paper got saturated pretty quickly and the water started leaking out of the bottom.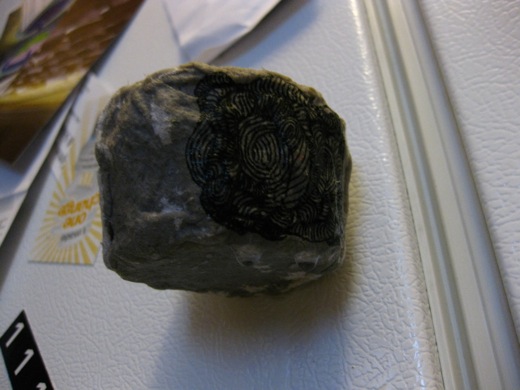 The paper mostly kept its shape, though the water certainly stretched it out.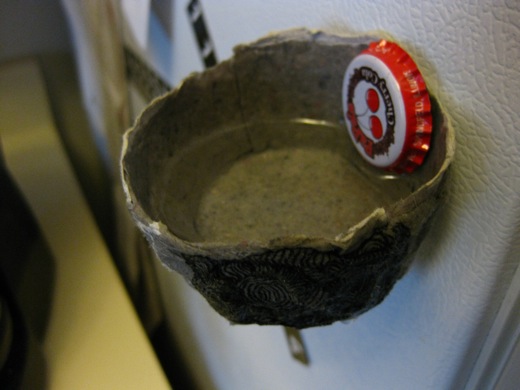 This magnet was pretty strong, but definitely not a rare earth magnet. I think we need something stronger, or closer to the edge. Trying to get it to stick to the fridge through the paper seemed slightly precarious. Trying to remove the magnet tore the paper though.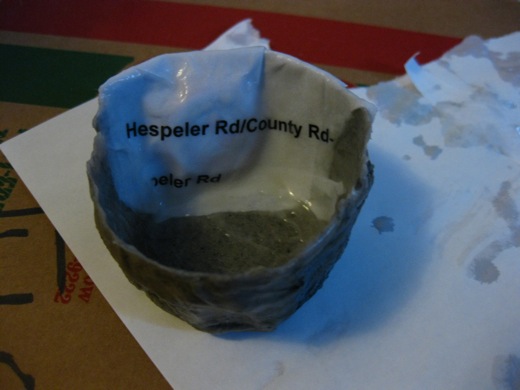 So I made some wheat paste and went to repairing the tear and tried to embed the magnet behind some paper.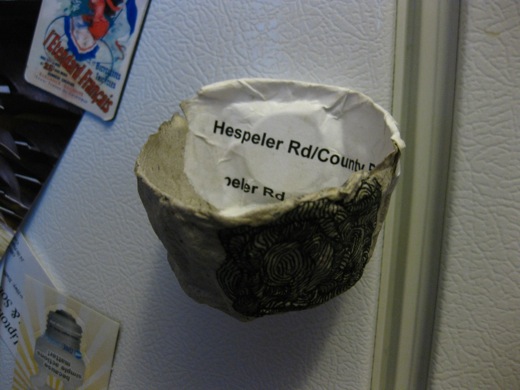 It dried overnight and the next day it looked in good order.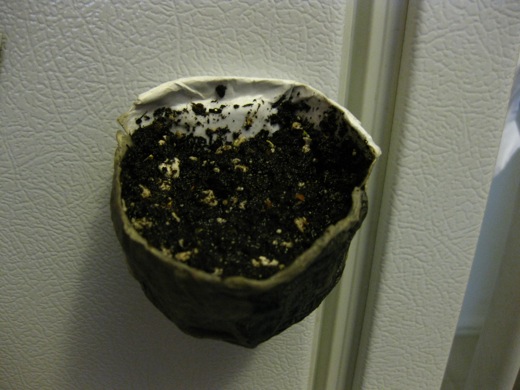 I added some soil, and then some water, and it still held—I had worried the weight might be too much.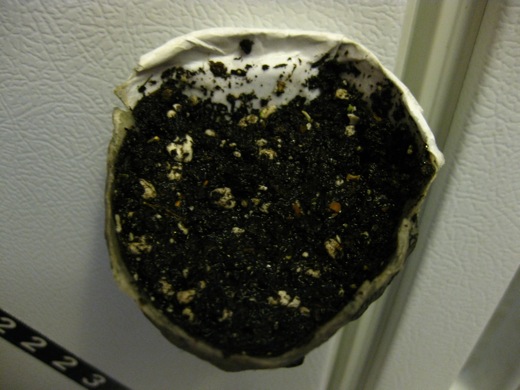 Then I added some wildflower seeds. We'll see how they do, they're from last year.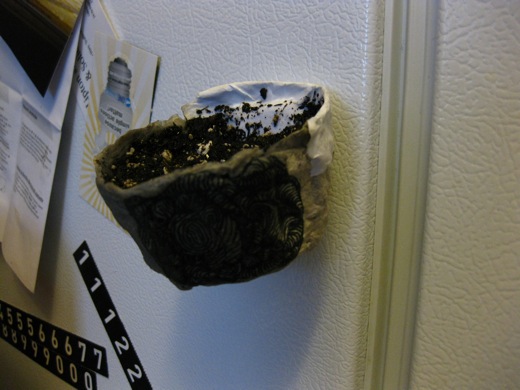 The paper got pretty saturated again.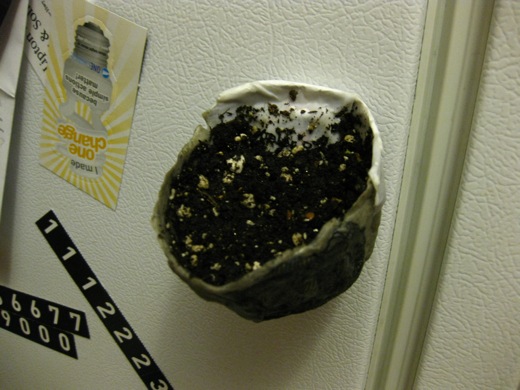 The planter itself also started stretching. I hope it doesn't rip, but I think the walls of the planter might need to be thicker. We'll definitely be doing some more brainstorming tonight at Office Hours.